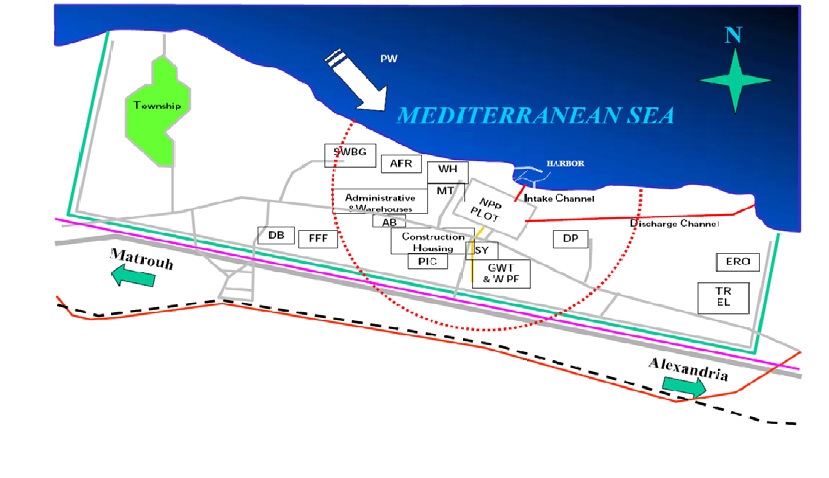 Board Chaiman of Egypt's Nuclear Power Plants Authority Amged El-Wakeel headed the group. The Russian party was represented by Valery Limarenko, President of ASE Group (which acts as the general contractor for the project), and ASE Vice President Grigoriy Sosnin.
During the visit, the delegation inspected the NPP site and the territories reserved for building the campus for workers who will be involved in construction works. The parties discussed the progress of project activities and emphasized that they are carried out on schedule.
The date of constriction works beginning will be announced as soon as all the necessary permits are received.
For reference:
According to the project design, the El Dabaa nuclear power plant will be equipped with four VVER-1200 reactor units. The first unit is scheduled to go critical in 2026.