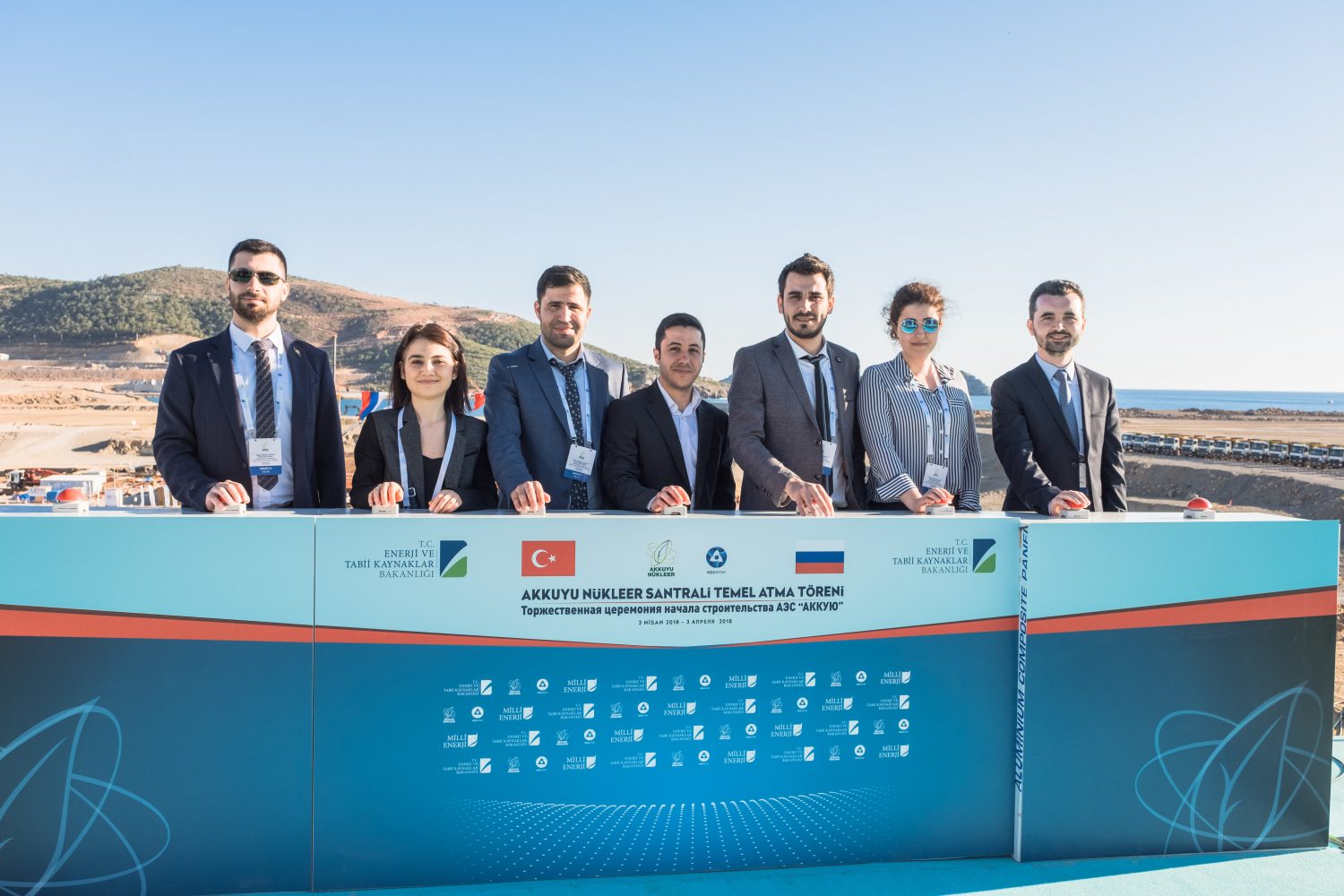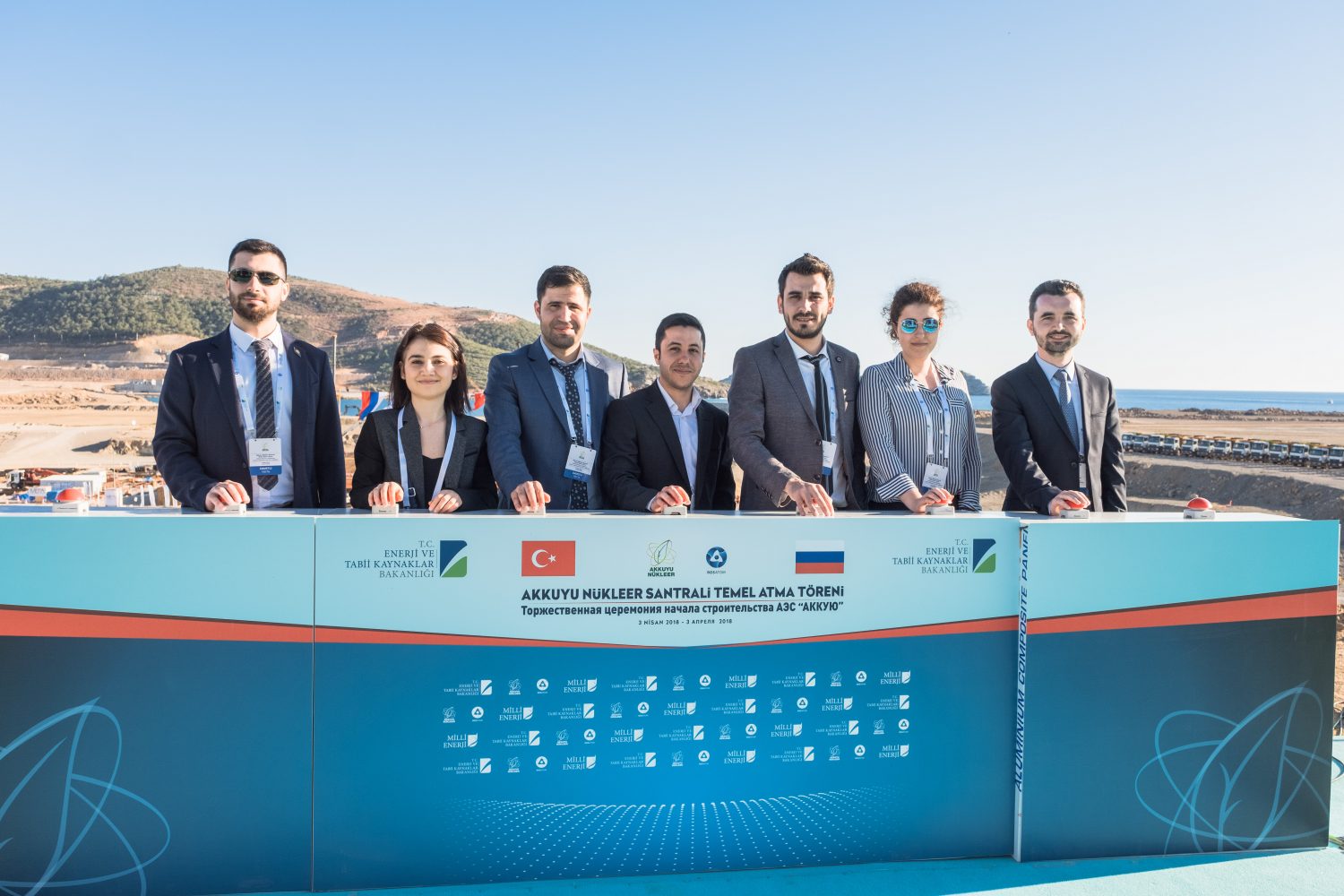 In late 2018, more than 17,000 foreign students from 130 countries were studying at 11 Rosatom's partner universities. The undoubted leader in nuclear education is the National Research Nuclear University MEPhI. The university annually takes in more than 300 foreign students for 12 educational programs.
Turkey ranks second in the number of its students enrolled in the MEPhI. Georgy Tikhomirov, the deputy director of the university's Nuclear Physics and Engineering Institute, said that Turkey with its 192 students was only behind Vietnam. Almost two hundred future professionals include nuclear physicists, who are currently studying at the university and 60 students who graduated in 2017 and 2018.
The number of students rose sharply when Russia and Turkey signed an agreement on construction of the Akkuyu nuclear plant in Turkey's Black Sea region, Tikhomirov told Anadolu news agency.
"Analysis shows while some of our graduate students work at nuclear plants, others work for the regulatory bodies. They possess a unique competence, and besides their knowledge in nuclear physics engineering, they also speak Russian and can become a bridge between the two countries in general, and the scientific community in particular," Georgy Tikhomirov stressed.
He added that a task was set for exporting nuclear education to the Turkish Republic, so that it would be possible to prepare specialists for the nuclear industry, not only to work at the nuclear plants, but also in the regulatory bodies, institutes, and international organizations.
In late February, MEPhI awarded diplomas to the foreign students. As many as 113 people took the stage, including 56 Turkish citizens, three of them graduated from the University with honours. "When I realized that MEPhI is one of the world's leading universities, I decided to come here because it is a good opportunity to become a professional of international level. We were given an excellent education, and I did not regret studied in Russia for 6,5 years. Now I have a profession that will allow me to work at the Akkuyu NPP," one of the alumni, Yusuf Kylych said.
Further training and retraining of nuclear staff is being conducted on the basis of the Rosatom Technical Academy. In the framework of international obligations, Rosatom will train 5,500 technical specialists for nuclear plants in Bangladesh, Turkey, Egypt and other countries in the coming years.
In early July, the Akkuyu NPP staff started training at the Technical Academy.  Within six months, the Academy will train over 70 Turkish nuclear specialists. The training course includes theoretical studies and an internship at the Rosenergoatom (a subsidiary of Rosatom) at the Leningrad and Kalinin nuclear power plants.
One of the program participants, Yunus Emre Saldyran, has already been working at Akkuyu NPP for a year after graduating from the Obninsk Institute of Atomic Energy. A young engineer arrived to the Rosatom Technical Academy to prepare for the position of senior reactor operator. "The commissioning of the first unit of Akkuyu NPP is scheduled for 2023, when the centenary of the Turkish Republic will be celebrated. We have a responsible task to build a station in five years and give electric current to the inhabitants of our country. Therefore, we really need knowledge, and we are ready for great educational loads," he said.
In autumn, a new school opened its doors to children of Akkuyu employees in the Turkish town of Silifke. The school will function as a local branch of the Private Moscow International School offering preschool experience and a comprehensive school program from Grade 1 to Grade 11. The school will teach children of Russian-speaking employees working for Akkuyu Nükleer and contracting companies in their native language in accordance with the Russian educational standards.
By the end of 2019, all classes of primary and secondary schools will be formed, and the total number of students will exceed 150 people. In total, up to 400 people will be able to study there.
In addition, Rosatom holds lectures on the use of nuclear technologies for peaceful purposes and their benefits for the country's social, economical and scientific development for students and the scientific community of partner countries. Furthermore, ambassadors of the Russian atomic education come to their home countries and hold lectures on its advantages.