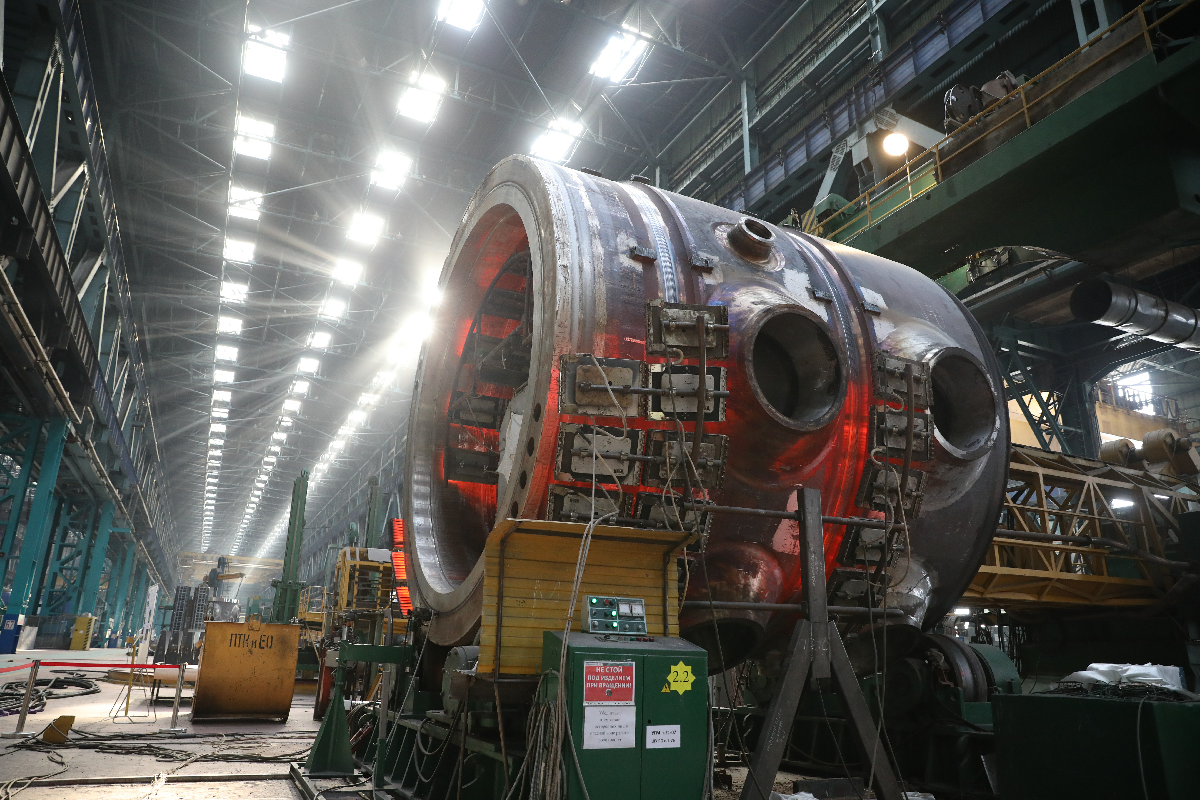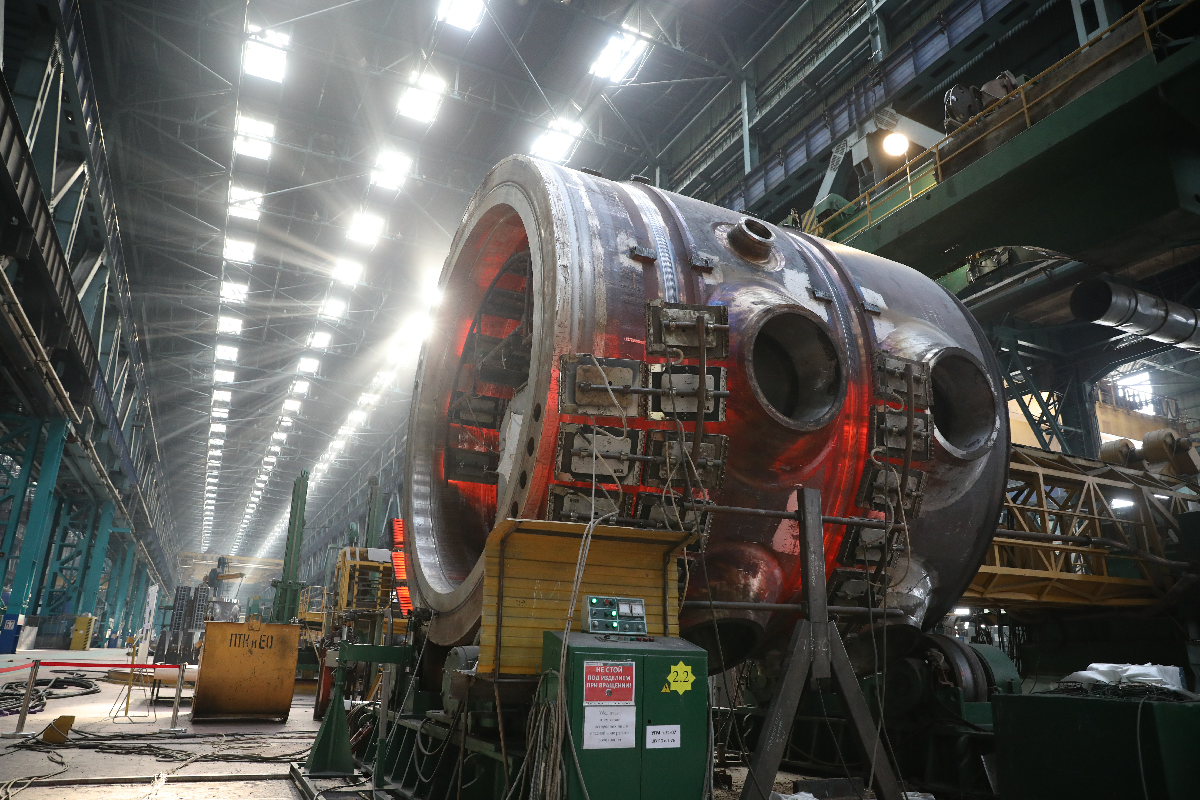 Nuclear industry companies from all over Russia manufacture components for Bangladesh's nuclear power plant. Main circulation pump casings for Rooppur Unit 1 are manufactured at a production facility of AEM Technologies (a subsidiary of Rosatom's engineering division AtomEnergoMash) in Petrozavodsk (northern Russia). The first key parts – guide vanes – have been already made.
The main circulation pump is a Safety Class 1 product (this class includes equipment crucially important for NPP safety). Its purpose is to circulate coolant between the reactor and steam generators. The pump's body weighs over 30 tons, 3.5 meters high and more than three meters wide. Assembled with a suspension, the pump is as heavy as 48 tons. Four spherical pump casings are needed for each reactor unit.
Earlier, Atommash, another subsidiary of AEM Technologies, assembled an upper part of the reactor vessel for Rooppur Unit 1 in Volgodonsk. Components for the second reactor vessel are now at different stages of production. AtomEnergoMash is a supplier of all machinery and equipment for the nuclear island and most of the equipment for the turbine island of the Rooppur NPP. Its subsidiaries produce reactors, steam generators, pumps and heat exchangers.
Centrotech, a subsidiary of Rosatom's TVEL Fuel Company in Sverdlovsk Region, completed electrochemical polishing of pipes for Rooppur NPP. Electropolishing enhances corrosion resistance of pipes to be used in the VVER-1200 nuclear reactor. Following control tests, the coating was found to be in full compliance with the design specifications.
TVEL is selected to be the only authorized nuclear fuel supplier for the both reactor units of Rooppur NPP until the end of the plant's life.
Construction on the site is also going full tilt. One of this year's milestones was installation of a supporting truss for the reactor of Unit 1.
The supporting truss secures the reactor vessel in place and carries weight loads acting on it. "This part of installation work is far from being easy, but we finished it one day before the scheduled date thanks to concerted efforts of our engineers and on-site workers," said Sergey Lastochkin, Vice President and Director of the Rooppur Construction Project.
Construction of the Rooppur nuclear power plant is an indispensable step for Bangladesh that has been facing a steep growth of power consumption for the last decade. In 2009, electricity was available in only 47% of households, while today 93% of the population has access to electricity.  Over this period, new construction added 6,665 MW to the national output of electricity; 600 MW more is imported. System losses in the distribution grid were brought down from 18% to 13%. According to the Government's plans, electrification coverage will reach 100% already in 2021. In mid-September, an official ceremony was held to celebrate full electrification coverage of Companiganj, an Upazila of Noakhali District of Bangladesh.
For reference
Featuring two Russian-designed VVER-1200 reactors with a total capacity of 2,400 MW, the Rooppur nuclear power plant is constructed 160 km away from Bangladesh's capital Dhaka under the general construction contract signed on December 25, 2015. AtomStroyExport (a subsidiary of Rosatom's engineering division) acts as a general contractor of Rooppur NPP. The first nuclear power plant in Bangladesh uses an evolutionary Generation III+ design that is successfully implemented at Novovoronezh II Unit 1 in Russia.  In 2017, this unit was named the world's Top 3 nuclear reactor unit by the POWER Magazine.