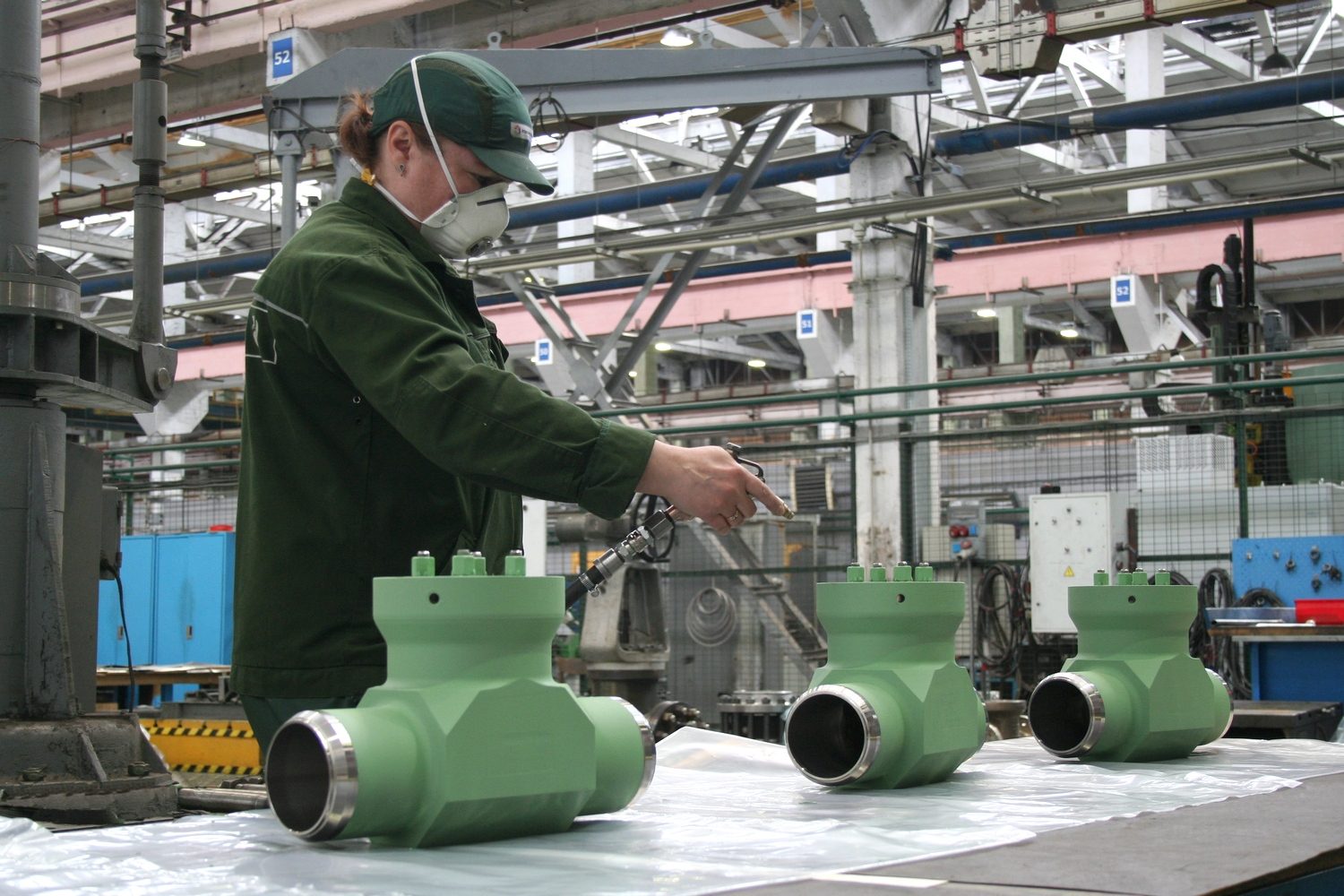 The program approved by the Bangladeshi government in late May provides for 157 billion takas (USD 1.85 billion) to be allocated for the Rooppur NPP construction project. According to Project Director Shawkat Akbar, the funds will be used to finance the work on the nuclear construction site. He noted that 7,000 to 8,000 local and foreign workers were taking part in the project.
Thanks to the efforts of on-site workers and Russian companies manufacturing machinery and equipment for the yet-to-be-built nuclear power plant, the construction is moving forward despite the coronavirus pandemic.
Petrozavodsk-based facility of AEM Technologies (part of Rosatom's engineering division Atomenergomash) has manufactured eight swing check valves for Rooppur. The valves belong to safety class 4 products and are designed to operate at increased temperatures and pressures. Petrozavodskmash will produce a total of 184 valves for two units of the Rooppur nuclear power plant.
The company has also completed coating pipes for the primary coolant loop of Rooppur Unit 2. The coated piping includes 20 straight pipes and 12 bends. The primary coolant loop connects the primary loop equipment — ​the reactor, steam generators and main circulation pumps. Coolant circulating in the primary loop has a temperature of up to 330 °C at a pressure of 160 atm.
Atommash, a Volgodonsk-based production facility of AEM Technologies, completed the assembly of the first steam generator for the Rooppur NPP. The steam generator belongs to the nuclear island and is a safety class 1 product. Weighing 350 tonnes, it is 14 meters long and more than 4 meters in diameter. Each reactor unit has four steam generators.
Atommash has also manufactured a core barrel, which is one of three in-vessel components of the nuclear reactor. The core barrel consists of six shell rings and an elliptical bottom. It is 11 meters high and weighs 63 tonnes.
Also in late May, Rosatom's engineering subsidiary Eleron, the Bangladesh Armed Forces and their nuclear safety division signed a contract via video link to develop a security system for the Rooppur nuclear power plant. Principal Staff Officer Lieutenant General Mahfuzur Rahman and high-rank officials of the Ministry of Science and Technology of Bangladesh witnessed the signing. Representatives of the Bangladesh Armed Forces expressed hope that the parties to the contract would create a security system in line with international standards and install it on time.
Commenting on the timeline for the Rooppur project in an interview to Somoy TV, Yafes Osman, Minister for Science and Technology, said, "Time is of paramount importance. If the project is not completed on time, we will face financial losses. Much of the equipment will be delivered by water, and this is not an easy task, but a task fraught with difficulties."
According to the official estimates, the Rooppur NPP is 30 % complete. The nuclear plant is expected to come online in 2023.