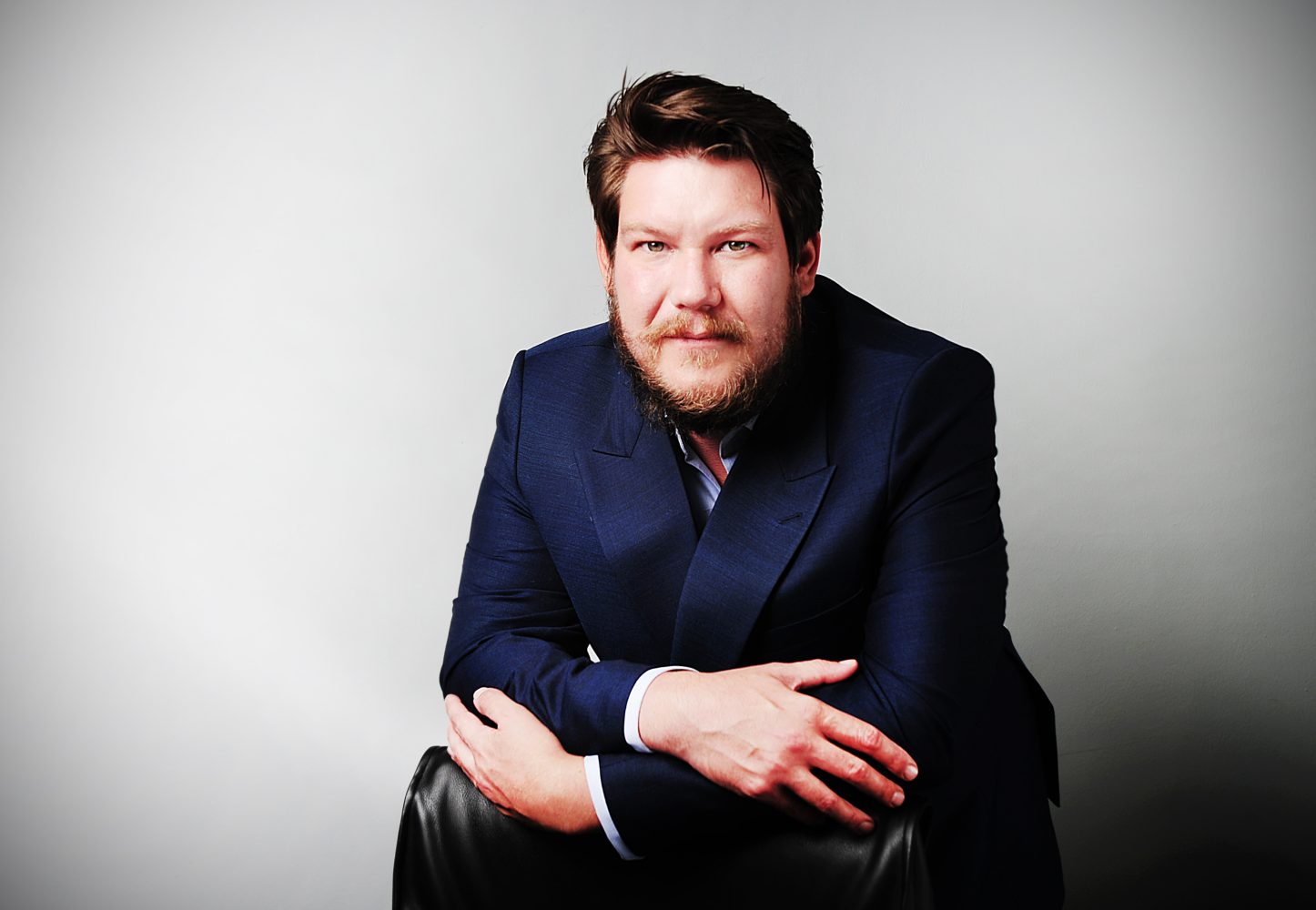 Nuclear Can Help Africa Jumpstart its 4th Industrial Revolution
back to contents
One-out-of-two people in sub-Saharan Africa do not have access to electricity, and for the next two decades the power demand will increase exponentially. How can nuclear solve many continent problems, from energy poverty, low industrialization levels to advances in science, healthcare, and agriculture and what does Rosatom offer to its partners from the region? Ryan Collyer, CEO Rosatom Central and Southern Africa, answers the questions.
-Please give a brief outline of the energy picture in central African countries today. What are the main sources of the generation? How dire are the energy shortages?
From the Africa Development Forum's research we know that today 600 million people in sub-Saharan Africa (one-out-of-two people) do not have access to electricity, and any significant change is not forthcoming. Estimations show that only 530 million people (one-out-of-three people) will remain without electricity in 2030. Annual gains in access would need to triple to reach universal access by 2030.
More troubling is the evidence from the World Health Organization survey shows that nearly 600,000 Africans die annually and millions suffer from chronic illnesses caused by air pollution from inefficient and dangerous traditional cooking fuels like wood, charcoal, crop waste, dung, coal and kerosene. It also imposes tremendous direct costs on economies and households and contributes to a wide range of adverse environmental and climate change effects.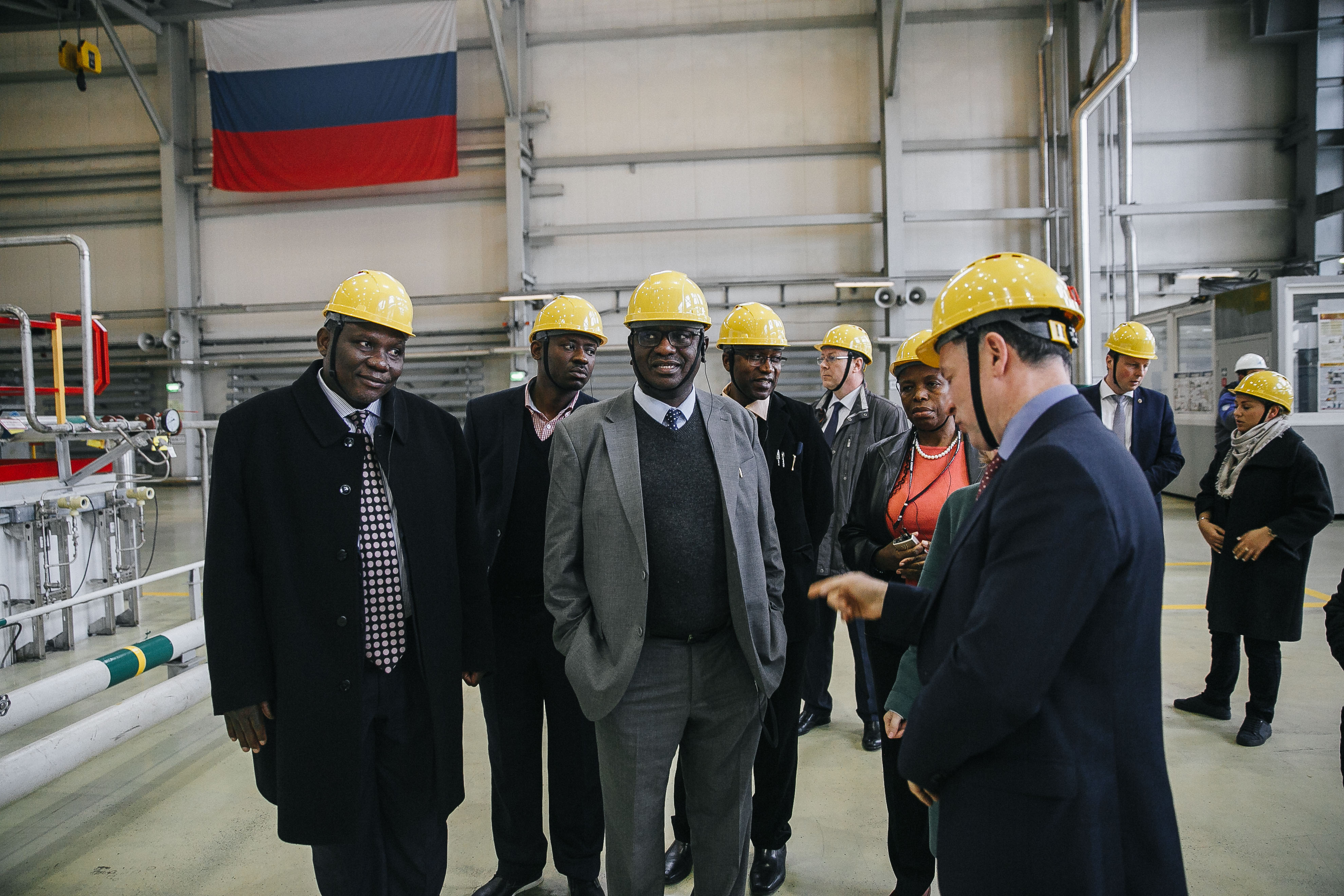 Energy shortages exacerbate problems with energy access and its sustainability. These shortages are sometimes so severe that whole areas must be cut off from power for hours every day, translating to colossal setbacks for the economy.  The Africa Energy Outlook Report states that around 80% of sub-Saharan African businesses suffered from electricity disruptions, leading to average annual losses of about 8% of sales in 2018.
The reason is an unbalanced energy mix. South Africa, for example, is reliant on coal (69% of total energy supply), but its coal-fired fleet is aging, and new projects will not fully compensate for it. As a result, the country has been plagued for years by so-called 'load sheddings (power cuts) that can cause losses of approximately 65mln USD per day according to some estimates. In 2020 there were about 24 days of these power outages.
In Zambia, the critical source is hydropower (85% of energy mix), subject to the weather's unpredictability. Droughts in recent years have produced electricity shortages estimated at nearly one-third of Zambia's total installed hydroelectric capacity of 2,380 megawatts. In 2019, the Kariba dam's water levels plunged to their lowest level since 1996, falling to 10 % of usable storage.
A third example, Rwanda, is plagued by a different problem – limited energy sources. With a small population of 12 million, only 3 million have access to electricity. There are minimal options as to energy sources that are not cash-draining. The country has zero oil and coal reserves, a reserve of methane gas that is still in development and several small-scale projects in renewable energy. In order to achieve 100% electrification by 2030 – a goal set in national strategy Vision 2030 – the country is exploring many options that will can cover all its needs and remain as carbon-free as possible: solar, wind, geothermal, hydro and nuclear.
-What are the energy trends and projections? Is it correct to say that in the coming years, the region will need much more energy than is currently being generated?
As GDP growth and urbanization in Africa escalate, the power demand will increase exponentially. Today the electricity demand in Africa is 700 terawatt-hours (TWh), with the North African economies and South Africa accounting for over 70% of the total. According to the International Energy Agency estimate scenarios, by 2040, the electricity demand will more than double in the Stated Policies Scenario to over 1 600 TWh, and may reach 2 300 TWh in the Africa Case Scenario.
Currently, renewables show the fastest-growing curve in meeting this demand with the solar potential of 10 TW, the hydro of 350 GW, the wind of 110 GW and the geothermal energy sources of 15 GW. Africa also emerges as a significant force in global oil and gas markets with higher demand than that of China and second only to India as the car fleet's size more than doubles. Another forerunner is liquefied petroleum gas (LPG) which is increasingly used for clean cooking. Many countries are also turning to nuclear power to satiate their growing energy needs as it provides a clean and reliable baseline energy source that can fossil-fuel ones.
It is undeniable that Africa needs vast amounts of sustainable energy to transform societies and grow economies, as well as reduce the global carbon footprint. A diverse energy mix is needed that utilizes all available resources, including renewables and nuclear, to ensure climate resilience while still moving towards carbon zero. Generation sources should not be fighting over which source is best for the continent but rather working together to empower the continent and its people through access to affordable and clean energy. In my opinion, the ideal future energy mix for Africa is nuclear, accompanied by renewables – hydro, solar and wind. It is how we can make the world green and at the same time deliver cost-efficient electricity to Africa in a sustainable manner.
-Why is nuclear power the best solution for the region? What are its main advantages?
Nuclear can solve many continent problems, from energy poverty, low industrialization levels to advances in science, healthcare, and agriculture, thus propelling the continent towards African Union's ambitious Agenda 2063 Master plan, which envisions Africa's transformation into the global powerhouse of the future.
Out of all electricity sources, nuclear is one of very few that is currently capable of answering the so-called Energy Trilemma. This trilemma posits that individual countries must balance energy affordability and access, security, and environmental sustainability to thrive and prosper in their respective energy mixes.
Energy is a good that can enable growth; without it, many daily functions are not possible. Electricity allows for industrial development, entrepreneurial activity, and other public goods to be offered, such as health and education. Thus, the government must ensure that the population can access electricity and afford it at large. Energy security allows the country to have an uninterrupted supply of energy, meaning that there should be suitable investment and management of primary energy supply from domestic and external sources. The energy infrastructure should be reliable, and the energy providers can meet current and future demand. Energy sustainability is the indication of its propensity to create damaging pollution. The less a particular source produces greenhouse gas, the better.
The top performers in the Energy Trilemma Index by World Energy Council have a combination of both nuclear and renewable resources to balance all three dimensions: equity, security and environmental sustainability, thus enabling their prosperity and competitiveness. For example, Switzerland has over 30% nuclear, Sweden roughly 40% nuclear, Finland – 18% and France –  over 70% nuclear.
– How does nuclear power affect the country's economy as a whole? What additional benefits does the country gain by developing it?
The example of Egypt clearly shows the impact of nuclear power on the country's economy. More than $4 billion (1% of the country's GDP) will be the value added to Egypt's GDP for the construction period Al-Dabaa» nuclear power plant, about $570 million will be additional tax revenues to the country's budget for the construction period and 70% of the workers at the construction stage will be the local population of Egypt.
Africa has essentially skipped over the second and third industrial revolutions. The continent is home to 16.3% of humanity but home to less than 1% of the world's billion-dollar companies and only about 4% of global GDP. While Africa certainly cannot afford to miss the 4th industrial revolution, it should also be focusing its attention on beneficiating the vast resources under its soils. Beneficiation and industrialization, however, require vast amounts of reliable, affordable, and clean energy.
The construction of nuclear power plants will provide the much-needed reliable energy to fuel the African Union's ambitious Agenda 2063 Master plan, which envisions Africa's transformation into the future's global powerhouse and power investment into a country and local business.  The direct and indirect economic and socio-economic benefits of NPP construction are immense.
There is a great deal of opportunity for direct localization during the construction phase of an NPP. This includes engineering services and the manufacture of components like pumps, valves, piping, tubing, insulation, reactor pressure vessels, pressurizers, heat exchangers, and moisture separators. Construction will also provide a substantial boost to suppliers of commodities such as concrete and steel.
Such undertaking entails a major boost for local manufacturers and job creation. Not to mention the business opportunities in unrelated industries as a result of the economic spinoffs: necessary infrastructure at the plant site, accommodation for workers, hospitals, schools, agriculture plots as well as the retail sector (due to an influx of workers and higher salaries in the region).
Our experience shows substantial dividends for any country that joins the international nuclear community. We are talking about thousands of new jobs, quantum leaps in R&D, and the creation of entirely new sectors of the economy. According to our estimates, 1 US dollar invested in nuclear power plants under the Rosatom project brings in USD 1.9 to local suppliers, USD 4.3 for the country's GDP, and USD 1.4 to the Treasury in the form of tax revenues.
-In addition to nuclear power, what other radiation technologies could be used in the region's countries?
Nuclear technologies offer many benefits in science, education, healthcare, and agriculture, among others. Nuclear medicine will contribute directly to African people's well-being through early detection and the effective treatment of cancer and other diseases. Nuclear technologies are also used to sterilize medical products, test new pharmaceuticals and medical imaging. The medical imaging with use of nuclear technologies includes Positron Emission Tomography (PET) and Single Photon Emission Computed Tomography (SPECT), which make it possible to scan human bodies in a much more accurate way to detect any abnormalities and tumors at the very early stage.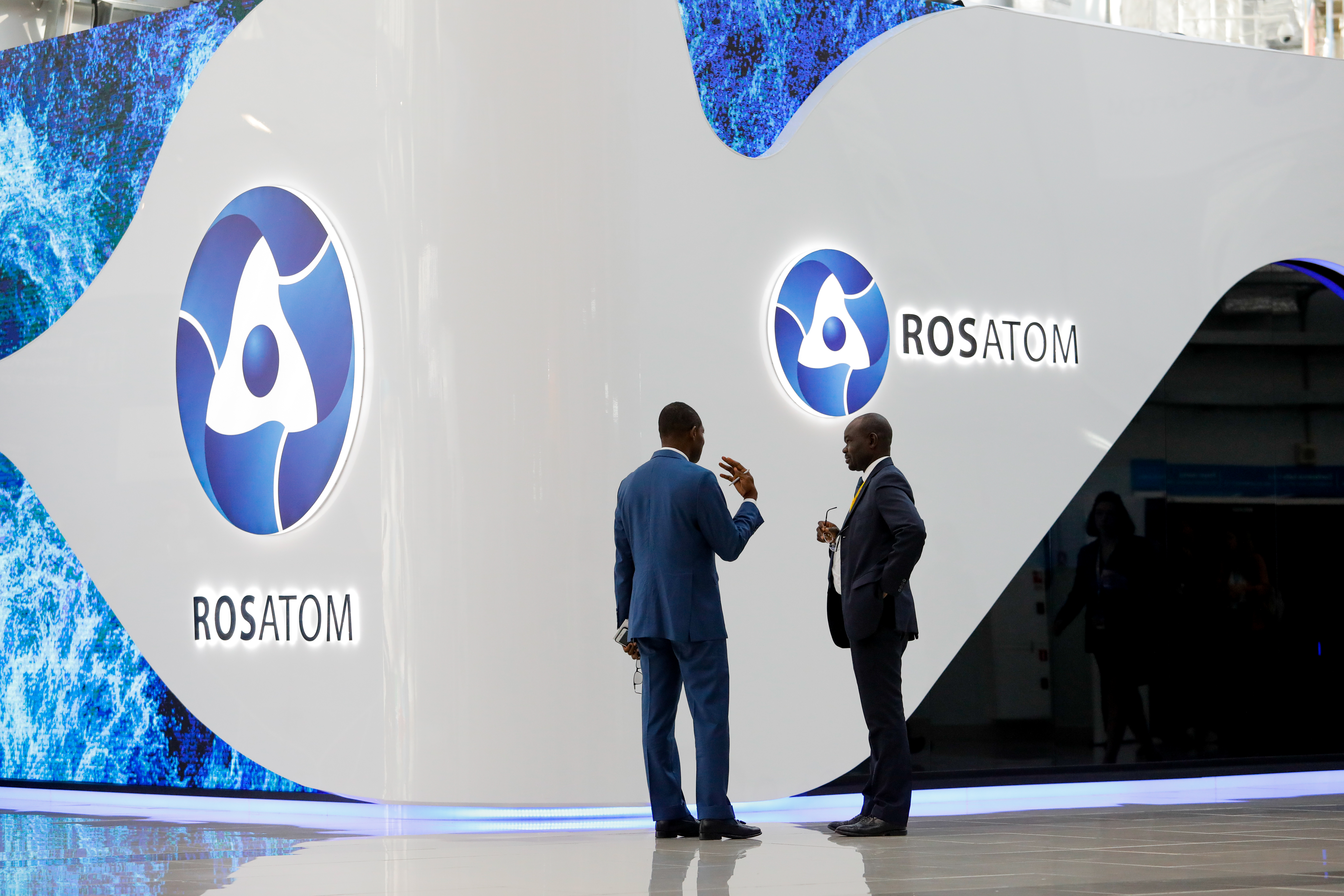 Another use is non-destructive testing, for example in pipeline blockages and welds; in measuring the density of material being drilled through; in testing the dynamic characteristics of blast furnaces, in the measurement of combustible volatile matter in coal, and for on-stream analysis of a wide range of minerals and fuels. Mining companies also use radionuclides to locate and quantify mineral deposits, to map geological contours using test wells and mine bores, and to determine the presence of hydrocarbons.
Nuclear technology also assists in food security via Rosatom's food irradiation services that can extend shelf life, reduce spoilage, need for pesticides, additives, toxic chemical treatments, and risk of food-borne diseases. There are already plenty of success stories in many African countries. In Benin, soybean farmers were able to triple their income using the benefits of nuclear irradiation. The implementation of nuclear techniques also made it easier to regulate the amount of nitrogen in the soil, which is necessary for healthy plant growth. Using radiation technologies Tanzania enhanced significantly its crop productivity, for instance, banana yield multiplied through radiation-induced mutation. The technique improved varieties of basic crops such as rice and banana shielded from viruses and insects.
Another example in Tanzania is how its island of Zanzibar became tsetse-free thanks to Sterile Insect Technique (SIT). Since 2014 when the technique was introduced there, studies have shown that the total number of all cattle breeds have increased by roughly 38%. These figures are truly impressive, as most rural households earn more than 20% of their total income from the livestock business. By implementing the same methods Senegal has in four years declared some its regions totally tsetse free. Ethiopia has also chosen this option, which has already helped to bring down the fly population by 90%.
African coastal countries could benefit from our desalination facilities based on both thermal and nuclear power plants.
-What does Rosatom offer to its partners from the region?
We offer a full range of nuclear solutions, from large-scale PWR reactors to small modular reactors (SMRs) that have a particular appeal to African countries with their easy grid connection, flexibility in terms of placement, multipurpose application, and possible integration with renewables. Moreover, since many of our partners are fairly new to the technology, we provide full support for a customer country's national nuclear energy program at all its stages from a single supplier. Our partner countries include Ethiopia, Ghana, Kenya, Nigeria, Republic of Congo, Rwanda, South Africa, Tanzania, Uganda, and Zambia via various agreements, either framework agreements, memoranda of understanding or intergovernmental agreements. Among most prominent is a contract with Zambia for the construction of a CNST.
As part of our commitment, we also assist our partner countries with training local personnel via a government-sponsored bursary program by the Russian Ministry of Science and Higher Education. Since 2010, hundreds of students from Algeria, Ghana, Egypt, Zambia, Kenya, Nigeria, Tanzania, Uganda, Ethiopia, and South Africa have been receiving nuclear and related education at leading Russian educational institutions.
-What are the activities of the regional center?
Since 2013, the Central and Southern Africa Rosatom Office has been operating from South African economic capital Johannesburg and connecting with 46 African nations. Our main goals are to promote the use of nuclear technologies in the region as well as support the activities of Rosatom divisions in the area; to search for new business opportunities, promote products and services of Russian nuclear enterprises on the global market as well as assist in fostering effective business alliances. One of the Regional Centre's responsibilities is to identify partners and possible suppliers who are capable of providing quality services and products to Rosatom projects, not only in Africa but also in Russia and globally.
We actively involve African youth in our educational and social programs, opening new life horizons for them. We have strong cooperation with universities in all parts of Africa, organizing lectures, distributing educational brochures, participating in career days, and promoting Russian nuclear education online.
We assist in organizing short-term educational projects for schoolchildren and students, called International Smart Holidays. Thanks to them, dozens of children from partner countries, including African, visited Russia and participated in educational, sporting, and artistic activities.
We are encouraging youth to explore nuclear technologies and their benefits on their own. We are now running our 6th annual online video competition for young African adults. It has already inspired hundreds across the continent, and some of these bright minds have now begun their careers in the nuclear industry.