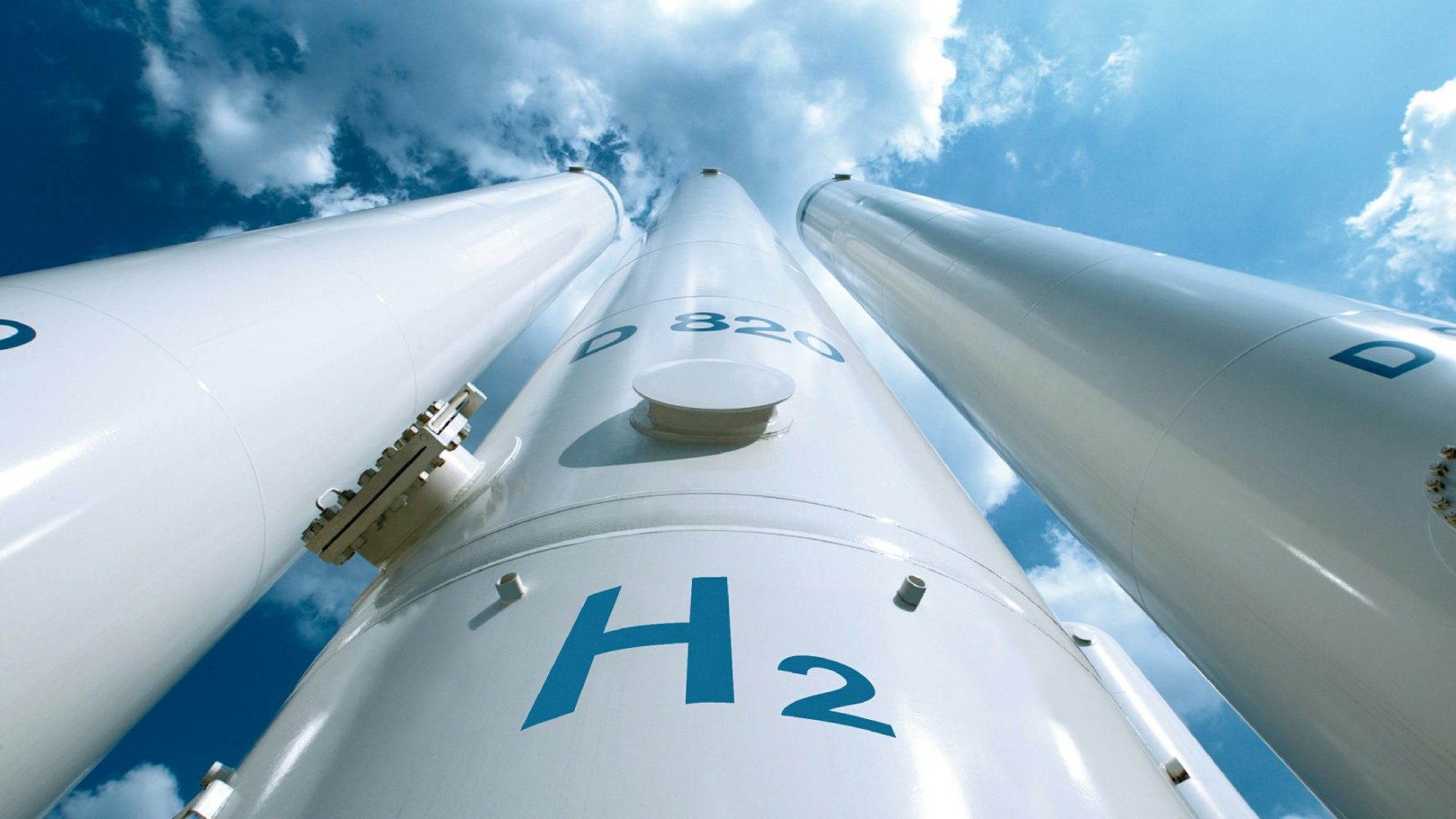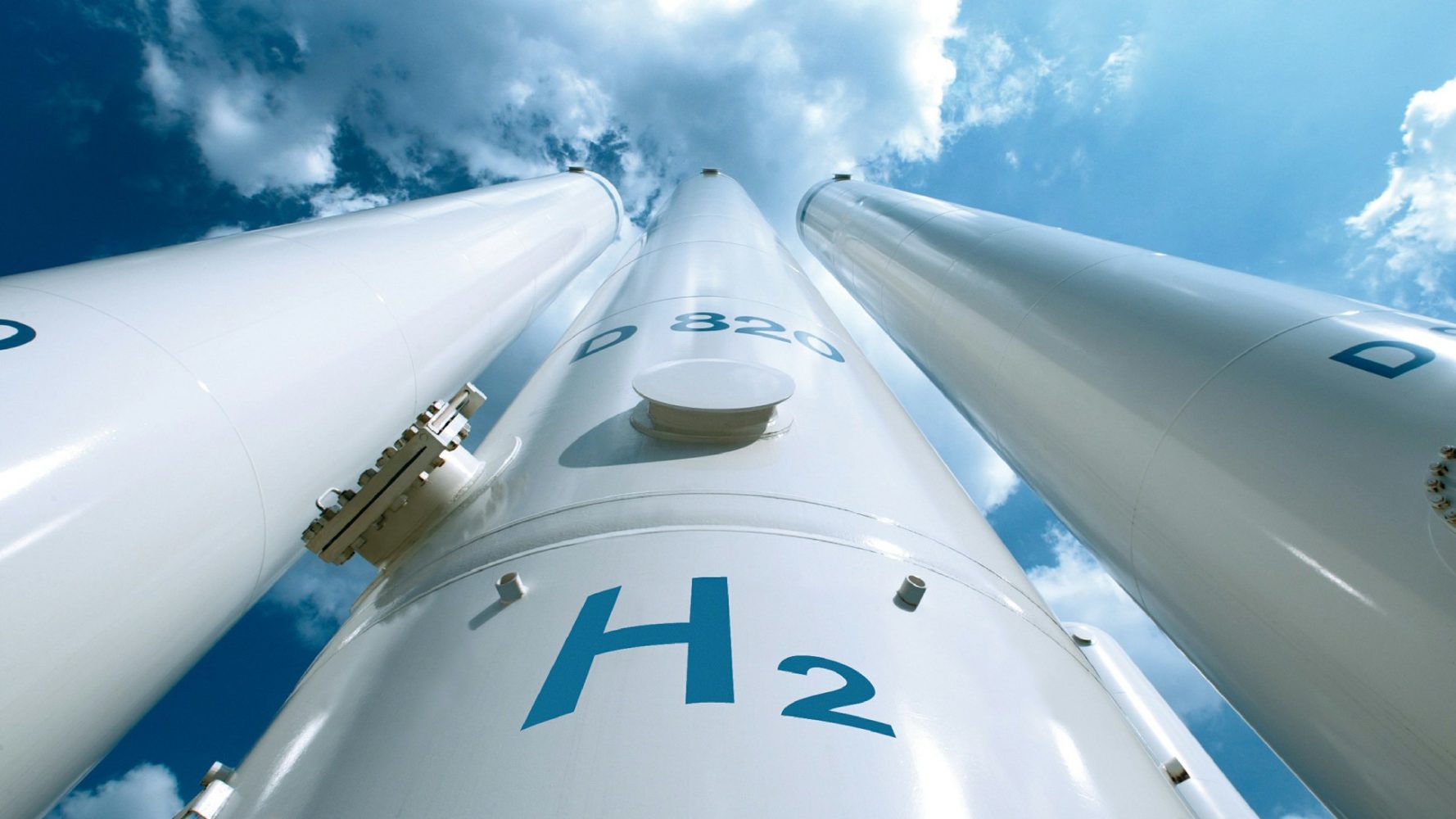 Rosatom works on a number of hydrogen production projects across Russia in partnerships with government agencies, leading universities and other companies. One of the crucial projects is a hydrogen cluster on the island of Sakhalin. The cluster will produce clean hydrogen for domestic consumption and for export to the Asia Pacific countries.
Russia has been into hydrogen technology for some years. In 2020, the government signed off a Hydrogen Energy Action Plan until 2024, followed by a government resolution in 2021 that approved the Hydrogen Energy Roadmap.
Rosatom plays a leading role in achieving the goals and objectives set nationally to facilitate hydrogen energy in Russia.
First of all, the Russian nuclear corporation has an R&D program that provides for the development of proprietary technology for the storage, transportation and application of low-carbon hydrogen in different economic sectors. Second, much practical work has been done as Rosatom is about to launch a number of pilot hydrogen projects, including production of clean hydrogen for major Russian industrial producers, introduction of hydrogen-­powered vehicles and hydrogen fueling stations in urban transport systems, and large-­scale production of hydrogen by means of electrolysis using electricity from nuclear power plants or a steam methane reforming process combined with carbon capture systems.
One of the projects in an active development phase is the Sakhalin Hydrogen Cluster discussed in more details below.
Sakhalin experiment
Sakhalin is Russia's largest island separated from mainland Asia by the Strait of Tartary, and from Hokkaido by the La Pérouse Strait. Washed over by the Sea of Okhotsk and the Sea of Japan, the island boasts a pristine natural environment; many aboriginal animals and plants are protected and included in the Russian list of endangered species.
This March, the Russian government approved an extensive decarbonization program for Sakhalin. With emission quotas and environmental initiatives, the island plans to achieve a net-zero goal by 2025. The Sakhalin experiment was launched on September 1.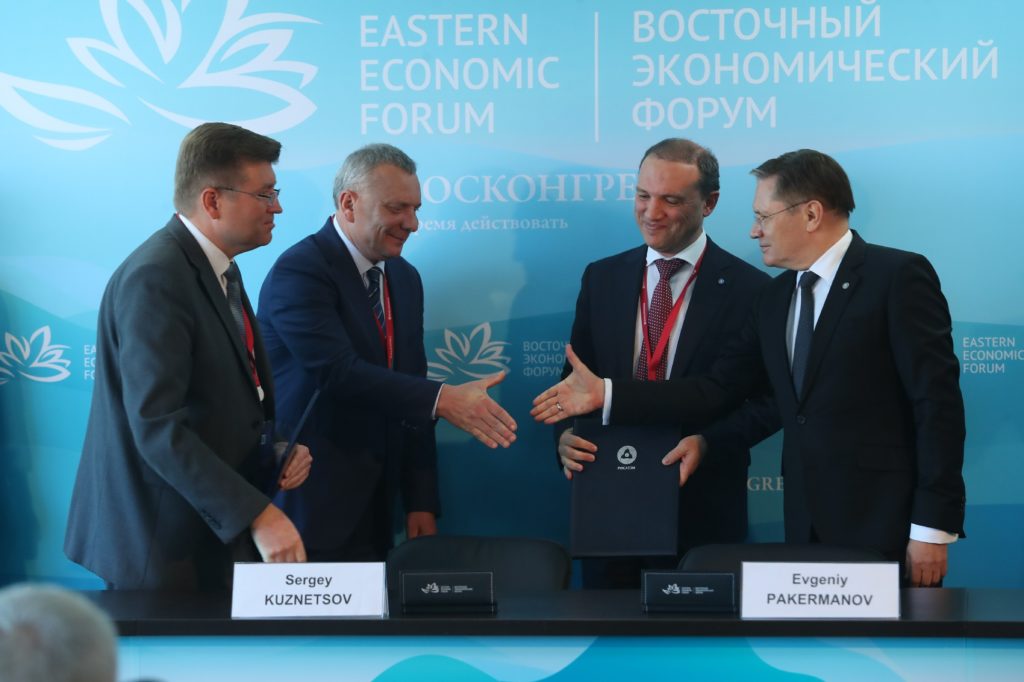 Making another step towards decarbonization of the local economy, the Sakhalin Hydrogen Cluster will comprise hydrogen technology projects across industry sectors (transport, manufacturing, utilities, and power production), a competence center and, of course, its centerpiece — ​an export-­oriented low-carbon hydrogen factory. Hydrogen production is expected to begin in 2025 with 35,000 tons and increase to 100,000 tons by 2030. The factory will use steam methane reforming process and carbon capture systems to produce hydrogen. It will be supplied to Sakhalin-­based companies and the Asia Pacific countries pursuing carbon-free hydrogen economy to reduce carbon footprint.
Rosatom considers a number of partnership options for the project. A memorandum to this effect was signed between Rusatom Overseas (part of Rosatom) and China Energy Engineering Corporation (CEEC, part of China Energy Engineering Group) in September at the Eastern Economic Forum held in Russia. "We plan to export liquefied hydrogen to China by sea using container tanks. China has its own large-­scale program for hydrogen production and application. Our partnership is another step towards achieving hydrogen economy goals set by our countries," says President of Rusatom Overseas Evgeny Pakermanov.
Off we go!
Another ambitious project within the Sakhalin Hydrogen Cluster is a railway service that will use trains running on hydrogen fuel. Hydrogen-­powered trains have a minimal impact on the environment. The pilot series will consist of seven — ​five two-car and two three-car — ​trains. Each train is estimated to consume 265 tons of hydrogen per annum at an average daily run of about 300 km. The first train is planned to be launched in 2025. This is a joint project of Rosatom, Sakhalin government, Russian Railways, and Russia's leading rolling stock manufacturer TransMashHolding.
In addition to trains, the plan is to launch other modes of hydrogen powered transport, including buses, cars, municipal and commercial vehicles. All of them will need a fueling infrastructure, and Rosatom will also contribute to its development.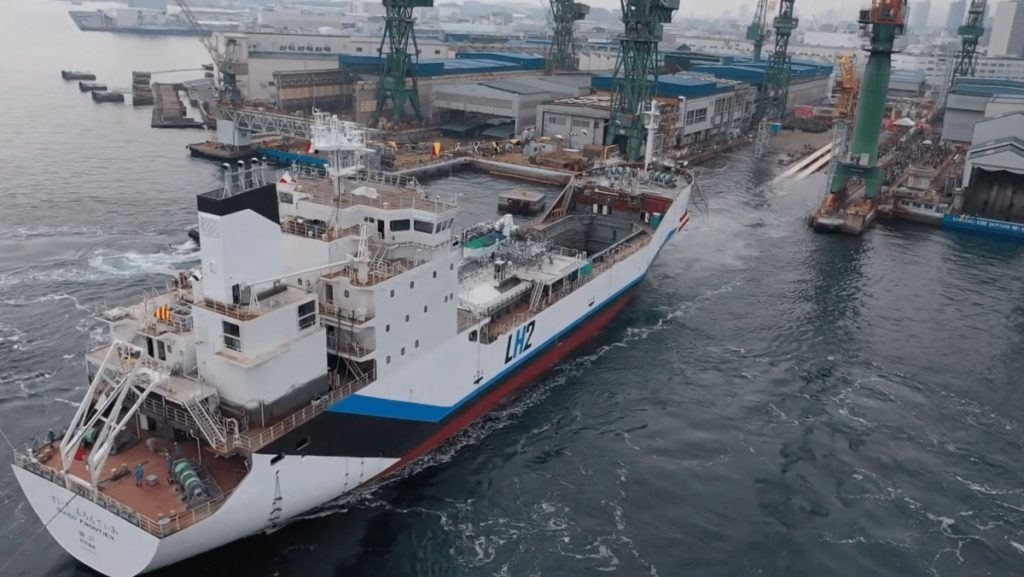 "Strategically, we aim to have a hand in every link of the supply chain, spanning from equipment and hydrogen production to transportation of hydrogen, production of fuel cells and transportation systems. In the next one and a half or two years, we will begin using equipment manufactured by Rosatom Group companies. This includes electrolyzers, composite tanks and fueling stations," Evgeny Pakermanov noted.
Japanese hydrogen strategy
Hydrogen technology has been developed and applied in Japan for several decades. Back in 2013, Toyota presented Toyota Mirai, the world's first mass-produced hydrogen fuel cell vehicle.
In 2017, the government of Japan published the world's first Basic Hydrogen Strategy setting out a detailed development plan for hydrogen technology. The strategy states that the country plans to become a global hydrogen leader in the short term. In 2018, Tokyo hosted the first international ministerial meeting on hydrogen energy (it was attended by representatives of energy ministries from 21 countries).
In 2019, an international hydrogen partnership between the USA, Canada, Japan and the European Union was announced with the goal of producing 200,000 fuel cell cars per annum by 2025. The first Japanese fuel cell buses were used to transport athletes and staff at the Tokyo Olympiad in 2021.
However, this autumn the Japan Renewable Energy Foundation published a report entitled Re-examining Japan's Hydrogen Strategy: Moving Beyond the 'Hydrogen Society' Illusion that admits the country lags behind its initial plans. The report also highlights risks associated with the government policy prioritizing 'gray' and 'blue' hydrogen produced from fossil fuel as this might undermine efforts of Japanese companies, the authors of the report conclude.
Nevertheless, Japan continues to work on hydrogen technology in the domestic market and goes international. This autumn the Japanese Mitsui & Co. signed a memorandum of understanding with the Portuguese airport operator ANA, energy major GALP and bus manufacturer CaetanoBus to join efforts in the decarbonization of airports.
Mitsui & Co. also builds a chain of hydrogen fueling stations in Europe. In late August, the company invested in a Norwegian hydrogen production company. It is Mitsui's seven international deals involving hydrogen technology businesses. In September, Mitsui & Co. announced its plans to participate in a clean hydrogen project in Australia by purchasing a 28 % stake in a company affiliated with the French energy major Engie.