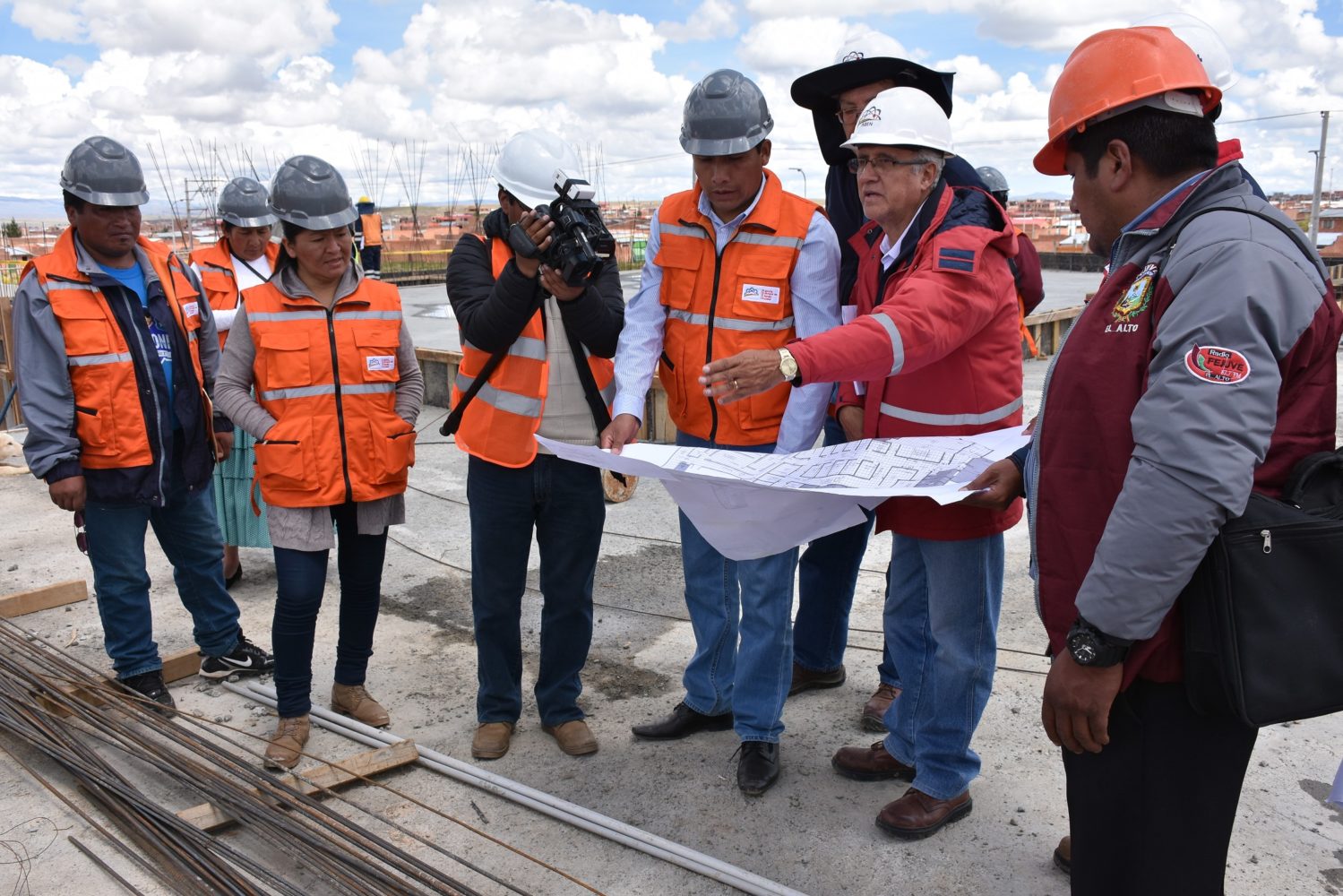 Jaime Poma Flores is an engineer in neutron physics and nuclear reactors at the Bolivian Nuclear Energy Agency (ABEN). He graduated from the National Nuclear Research University (MEPhI) in Moscow with the master's degree in Physics and Nuclear Technology. Mr. Flores recollects his studies in Russia and speaks about the challenges he faced and how they influenced his career in Bolivia.
Could you please tell us about your education? How did you happen to take a university course in Russia?
I studied at the Exact and Natural Sciences Faculty of the Higher University of San Andrés (Universidad Mayor de San Andrés), majoring in Physics. In 2018, ABEN announced that grants would be offered to post-graduate students to obtain a master's degree in nuclear technology. I thought I met all the criteria for candidates and filed an application. After a while, I was notified that I was selected for the master's program in Russia. That was a great opportunity for me, so I jumped at it without thinking twice.
Tell us about the enrolment process. What difficulties did you have? What should the future applicants from Bolivia pay attention to?
The most difficult thing was to find enough time to prepare all the documents because I was employed at ABEN at that period and had to do my job.
When I came to Russia, I submitted all my apostilled documents to MEPhI, so there were no noticeable difficulties with my registration. It was October 2018: classes had already started, and I had to catch up with other students in 12 courses taught in the first semester. Despite coming late, I passed final tests for all of them.
I advise future applicants learn in advance as much information as possible about the enrolment rules and time limits to avoid unexpected difficulties when preparing their documents.
Tell us about your life in Russia. What challenges did you face?
Initially, the main challenge was the Russian language but I pulled through. And, of course, that was me coming to Russia a little late. There were no other big problems. Speaking about cultural specifics, the hardest thing was to become used to the Russian cuisine.
What did you like in Russia?
It is a very safe country compared to where I was born and raised. Public transportation is well organized; stations are clearly marked and easy to find. People in Moscow are a bit nervous but more relaxed in other cities and towns. And snow is what I liked very much!
National Nuclear Research University (MEPhI)

The National Nuclear Research University (MEPhI) was founded in 1942 to train engineers for the Soviet nuclear industry. Today, MEPhI is Rosatom's major training hub for nuclear professionals and Russia's leading research university known for its prominent schools of thought. It offers academic programs in undergraduate, master and postgraduate levels for students from Russia and other countries, with over 200 programs taught.

What makes MEPhI different is that it closely integrates education, research and innovation. Students have an opportunity to participate in research from the first year of study. Starting from the third year, taking part in research projects becomes obligatory. Senior students, masters and post-graduates are involved in research projects on a par with the laboratory and department staff.
What was the most difficult thing in your studies?
Generally, I did not have any major difficulties when studying in Russia. However, there was not enough time to prepare my thesis because it had to be completed in four months. No other difficulties with the curriculum come to my mind. Of course, the Russian academic system differs from the Bolivian one. The students have all what they need to maximize their academic performance. For example, they have access to specialized laboratories and experimental nuclear equipment, good living conditions, and so on. Bolivia has neither nuclear technology nor infrastructure, but we hope we will soon be able to develop nuclear science.
How does your career evolve?
Bolivia is now constructing its first research reactor in the Nuclear Research and Technology Center. This creates an opportunity for the people like me to develop their professional skills and competencies and put them into practice.
I am employed as a research reactor technician at the Bolivian Nuclear Energy Agency. In Bolivia, there are few opportunities to practice my profession because we have no infrastructure that other countries have for the development of science. This is what makes it difficult to find a job in this field.
I plan to continue my studies in nuclear physics and technology. I think nuclear technology development is a must if we want to prevent climate change.
Would you like to stay in Bolivia or find a job in your profession abroad?
As a Bolivian, I must use my knowledge to contribute to the development of my country — ​as we say, add my grain of sand. I might think about working abroad in the future because it would be interesting and useful for my professional development.
What is your vision of Bolivia's future nuclear industry?
Bolivia has stepped into the nuclear era thanks to the Government's efforts. As is commonly known, there are many beneficial uses for nuclear technology in different fields, first of all in medicine, industry, mining, and even in forensics.
This is what we should tell people about in the first place. There are still many of those in Bolivia who stand against the Nuclear Research and Technology Center, either not having enough information or influenced by the yellow press. Well then, we as nuclear professionals have a task of reaching out to people, telling them the right information about the role of peaceful atom.
Rosatom's student grants

Every year Rosatom awards more than 200 grants to foreign students willing to study in one of Rosatom's core universities. The grants cover full tuition, monthly allowances, internship in one of Rosatom's training centers, and a one-year Russian language course (optional). A range of academic degrees is available: Bachelor (4 years), Specialist (5.5 years), Master (2 years), and post-graduate studies (4 years). Detailed information can be found at studynuclear.com