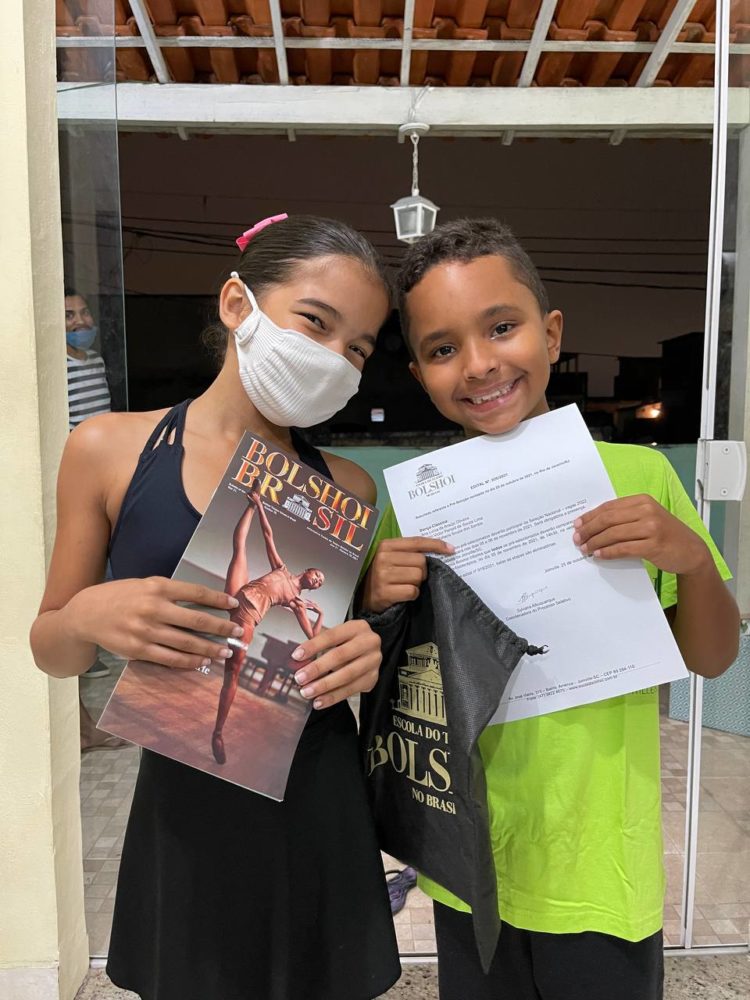 Rosatom leads social and educational initiatives in the regions of its operation. This article will tell you how humanitarian programs improve the life of children from low-income families in Brazil.
In late August of 2021, a local artist group, Instituto Arteiros, launched a humanitarian educational project in partnership with Rosatom. The project called +Energia aims to foster and support children living in Cidade de Deus, one of the poorest neighborhoods in Rio de Janeiro.
It is the same neighborhood where the founders of Instituto Arteiros, Ricardo Fernandes and Rodrigo Felha, grew up. They committed themselves to showing children from Cidade de Deus that they have an opportunity to change their life, break out of the reality, and obtain a reputable profession.  For several years, Instituto Arteiros has been organizing theater arts courses to people living in the neighborhood. Its initiative is now supported by Rosatom.
"The idea was born from our belief that personal development is impossible without education and art. We hope that +Energia will help children from Cidade de Deus by giving them new opportunities," says Ivan Dybov, Director of Rosatom America Latina.
As part of +Energia project, the Bolshoi Theater ballet school from Joinville (Brazil) held a workshop for the children from Cidade de Deus. Besides, Os Arteiros organized ballet and theater arts courses for children aged 9 to 11. The first results are already in: two kids who attended the courses – Pedro Victor Periald, 9 and Ana Luisa de Araújo Oliveira, 11 – entered the Bolshoi ballet school. The entrance tests were difficult as more than a thousand children from all over Brazil decided to take their chance. Only 170 of them made it to the finals, and 40 passed the tests.
"We realize that this is the only opportunity for many children to make their dreams come true and become professional dancers. This is the reason why the selection process is so painstaking and careful. But I keep saying that dancing is for everyone. Those who failed should never give up and follow their dreams. They can give it another try next year," says Silvana Albuquerque, a selection coordinator at the Bolshoi Theater ballet school.
The school in Joinville is the only ballet school of Bolshoi abroad. Most of its graduates find a job with European theaters. It is one of the most prestigious ballet schools in Brazil, opening new horizons for talented children.
"Favelas have scored another victory, and we keep struggling to give other children a chance to win. I am sure now we have fulfilled our duty and can overcome any difficulties. I am very happy for the children I taught and convinced they all will have a bright future although it is sad to part with them," says Priscilla Diniz, a teacher at the ballet courses organized in Cidade de Deus as part of +Energia project.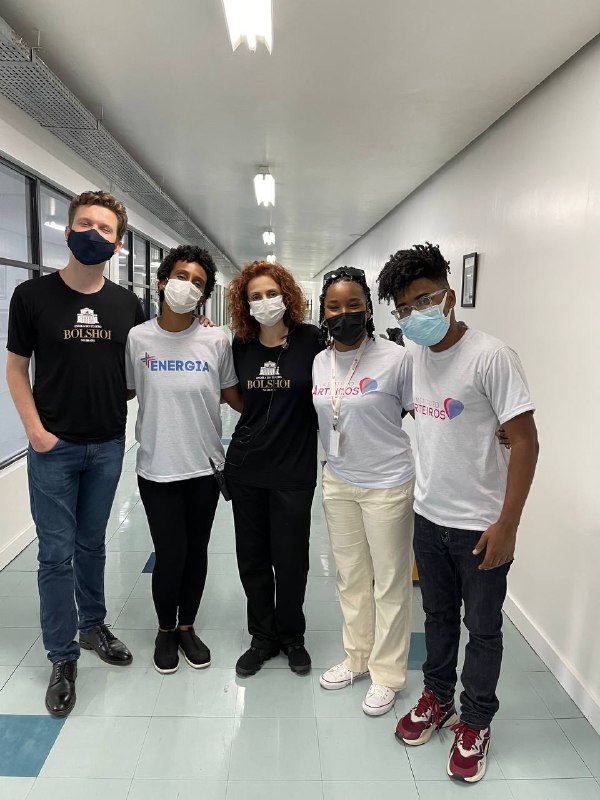 The new academic year at the Bolshoi ballet school will start in March 2022. Students study there for a total of eight years. Rosatom will support children from Cidade de Deus during their studies at the school.
"Our project +Energia is a dream that could not come true without support from our partners. I am sure that it will help change the lives of our children. Perhaps, they will not become prominent dancers and theater stars, but they will definitely learn here many things that will help them in their lives and open up new prospects," Rodrigo Felha says.
In addition, +Energia offers literacy courses for local adults who have not completed their school, and also lectures delivered by teachers and students from the Department of Nuclear Engineering of the Federal University of Rio de Janeiro (UFRJ). The lectures are intended to dispel popular myths about nuclear energy and raise interest in nuclear technology among children as it may well become their future profession.