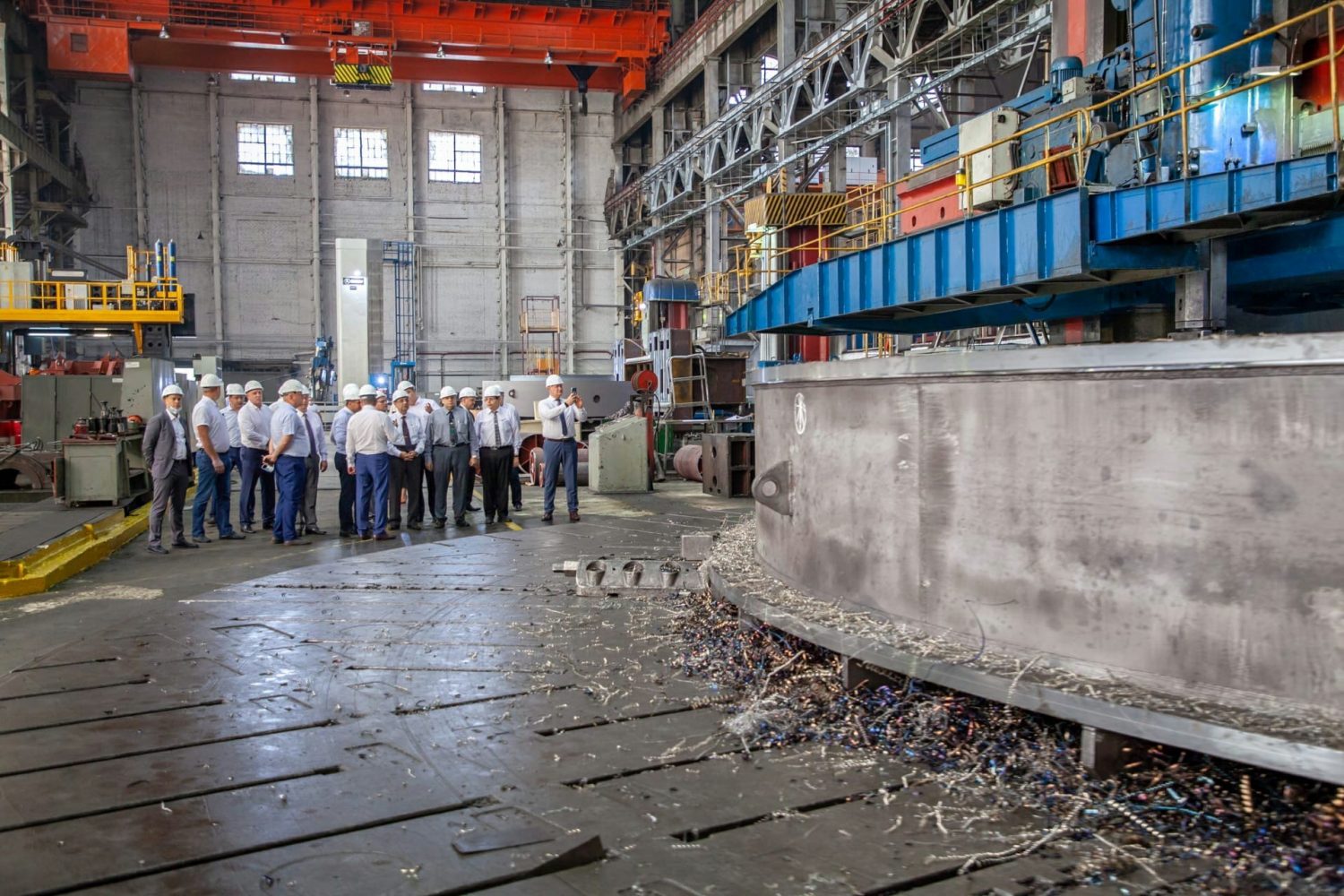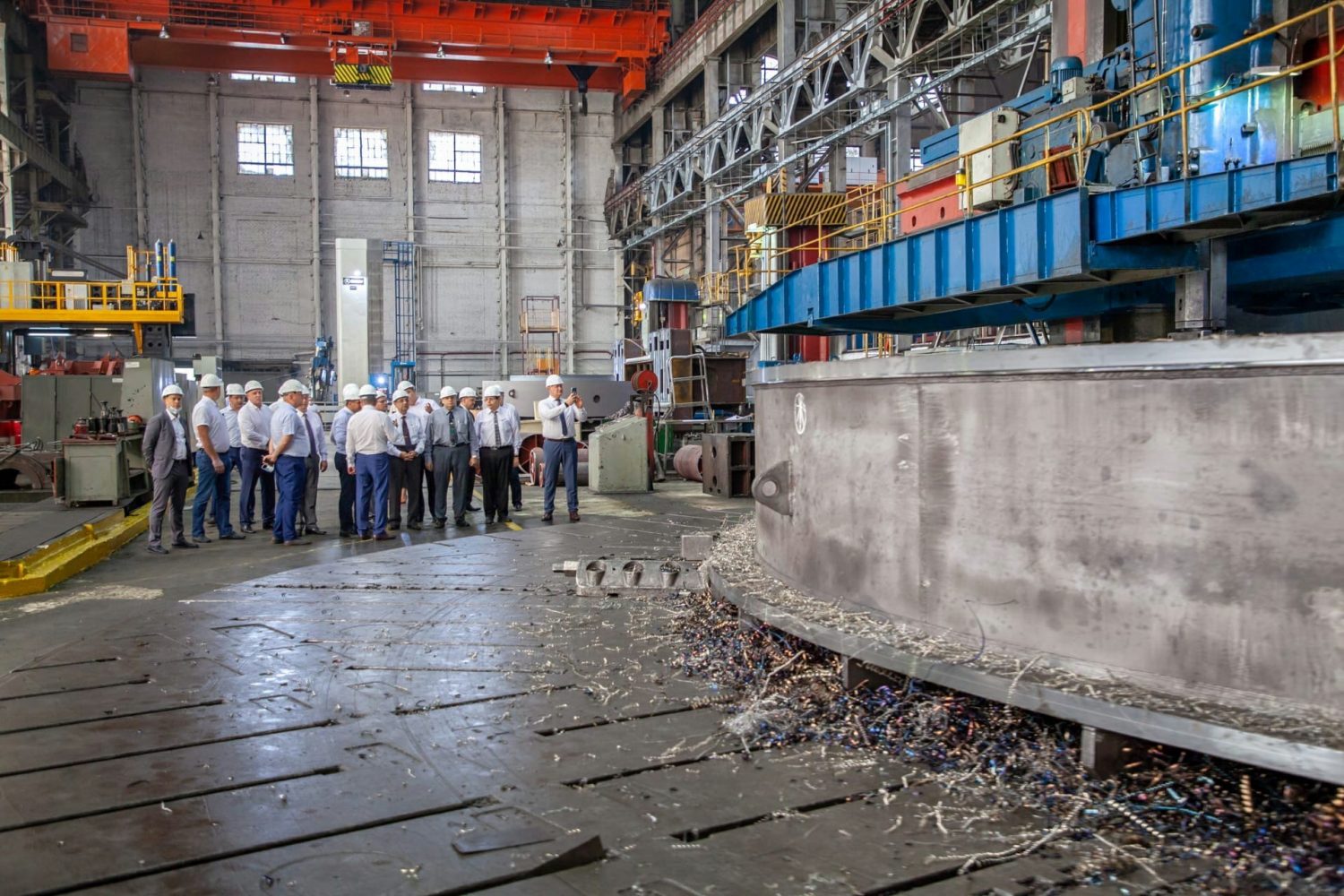 In July, Russian companies set to manufacturing equipment for the first nuclear power plant in Egypt. The nuclear project captures the attention of the country's senior leadership and Rosatom's top management. The plant will be a source of clean and sustainable power and a driver for the national economy.
Production of machinery and equipment for Egypt's first nuclear power plant began in Russia. On June 30, one of Russia's largest power machinery manufacturers, TYAZHMASH, hosted a kick-off ceremony for the production of core catcher components to be installed at Units 1 and 2 of El Dabaa Nuclear Power Plant. The ceremony was attended by Dr. Mohamed Shaker, Minister of Electricity and Renewable Energy of Egypt.
"Today's truly important event is the result of diligent collaboration by project teams from both Russia and Egypt. The construction of Egypt's nuclear power plant is taking place with the full support from [the country's] political leadership. It is gratifying to see that the [joint] team is showing good results and successfully fulfilling all the tasks it faces in realizing this project," said Dr. Mohamed Shaker.
The delegation visiting TYAZHMASH also included Samara Regional Governor Dmitry Azarov, Board Chairman of Egypt's Nuclear Power Plant Authority (NPPA) Dr. Amged El-­Wakeel, Chairman of the Egyptian Nuclear and Radiological Regulatory Authority (ENRRA) Dr. Samy Atallah, First Deputy Director General for Nuclear Energy of Rosatom and ASE President Alexander Lokshin, NPPA Vice Chairman Mohamed Ramadan, Deputy Chairman of the Russian nuclear watchdog — ​Federal Environmental, Industrial & Nuclear Supervision Service of Russia (Rostechnadzor) Alexey Ferapontov, TYAZHMASH CEO Andrey Trifonov, and project teams from Rosatom and the NPPA.
During the visit, the delegates inspected the company's main workshops, where they learned about the production of various equipment for nuclear power plants in China, India, Turkey and checked out the processing of transport gateway elements for the Bangladesh nuclear power plant.
Earlier, a high-ranking Egyptian delegation led by Dr. Amged El-­Wakeel, NPPA Board Chairman, visited Russia's southernmost nuclear generation facility, Rostov Nuclear Power Plant, based in Volgodonsk. The delegation was shown a central control panel, which manages the distribution of Rostov NPP generated electricity, a main control room and a turbine hall of Rostov Unit 4. NPP employees also took time to answer questions of the Egyptian team.
The Rostov Nuclear Power Plant has four power units with a total capacity of 4,071 MW. As the most powerful energy facility in Southern Russia, it accounts for 75 % of electricity consumed in the Rostov Region and about 30 % of electricity consumed in the Southern and North Caucasian Federal Districts.
The delegation also visited a Volgodonsk-­based branch of AEM Technologies (part of Rosatom's power engineering division AtomEnergoMash) and praised technological capabilities of the Volgodonsk production facility manufacturing core equipment for Egypt's El-­Dabaa NPP. The guests inspected the production site of reactors and steam generators and saw equipment at various stages of production destined for the nuclear power plants in India and China. The company's personnel demonstrated welding and reactor part processing procedures, as well as hydraulic tests and various control operations.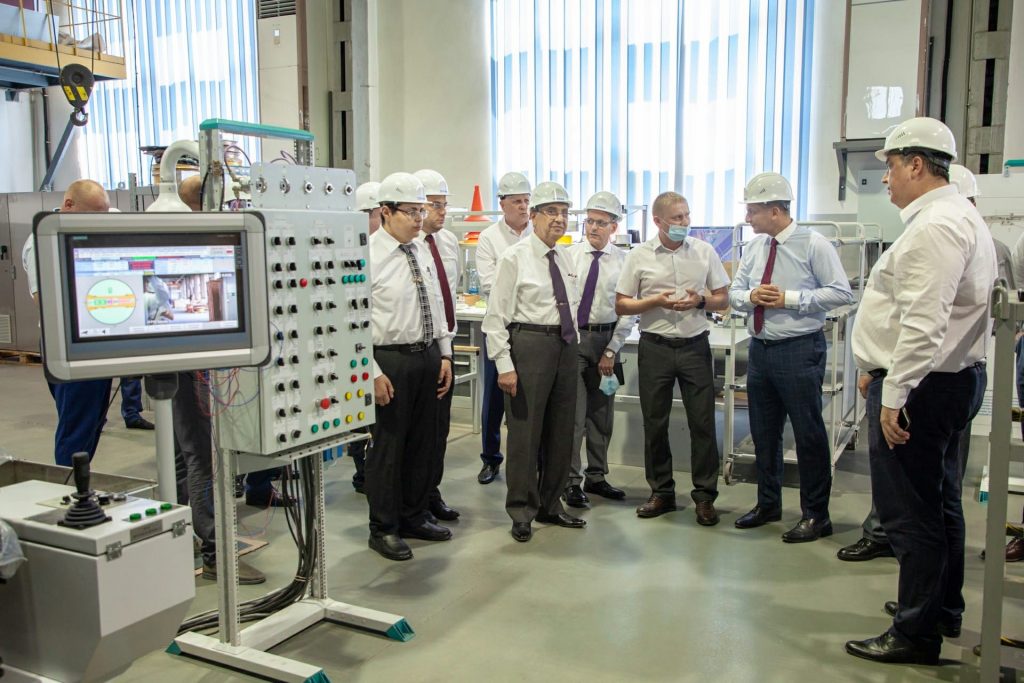 "We were ready to see modern technologies at production sites in Russia, and we were not disappointed and this gives us confidence that our cooperation will allow us to fulfill all contractual obligations: all equipment will be manufactured and delivered on time," said Dr. Amged El-­Wakeel.
Another visit in July was no less important and rich in events. Rosatom's Director General Alexey Likhachev and Egypt's Minister of Electricity and Renewable Energy Mohammed Shaker visited El-­Dabaa.
When inspecting the construction site, they received firsthand information on the current status of the project and were shown port facilities that will be used to unload heavy equipment for the nuclear power plant. The guests also visited the town for Russian construction personnel and saw a standard apartment, a sports center, a school, and a kindergarten. Rosatom's representatives assessed the readiness of the social infrastructure and talked to the town's residents.
"The teams work as a single organism, setting ambitious goals and making every effort to achieve them. With these well-coordinated efforts, we have passed, one might say, the most important milestone of the current design stage: in late June, working closely with the customer, we handed over to the regulator the entire package of documents required to obtain a construction permit for the first two power units," said Rosatom Director General Alexey Likhachev.
El Dabaa Nuclear Power Plant will have a positive influence on the development of Egypt. According to experts, about USD 4 billion will be added to the country's GDP annually during the construction stage alone. New jobs will be created at every stage of the nuclear plant service life. At the peak of construction, the total headcount on the site will reach nearly 25,000 people, and 70 % of them will be locals. The operation of the nuclear power plant will also contribute to the reduction of greenhouse gas emissions and achievement of the goals set by the Paris Agreement. After El Dabaa NPP is put in operation, annual GHG emissions will decrease by more than 14 million tons of CO2.
AtomStroyExport (ASE) is Rosatom's engineering division, which is a global leader constructing most of the nuclear power plants abroad and having the world's largest portfolio of nuclear construction contracts. The division is active in Europe, Middle East, North Africa, and Asia Pacific.
AtomEnergoMash (AEM) is Rosatom's power engineering division and one of Russia's largest power machinery producers providing comprehensive solutions in design, manufacture and supply of machinery and equipment for nuclear, thermal, petroleum, shipbuilding and steel-­making industries. Its production facilities are located in Russia, the Czech Republic, Hungary and other countries.