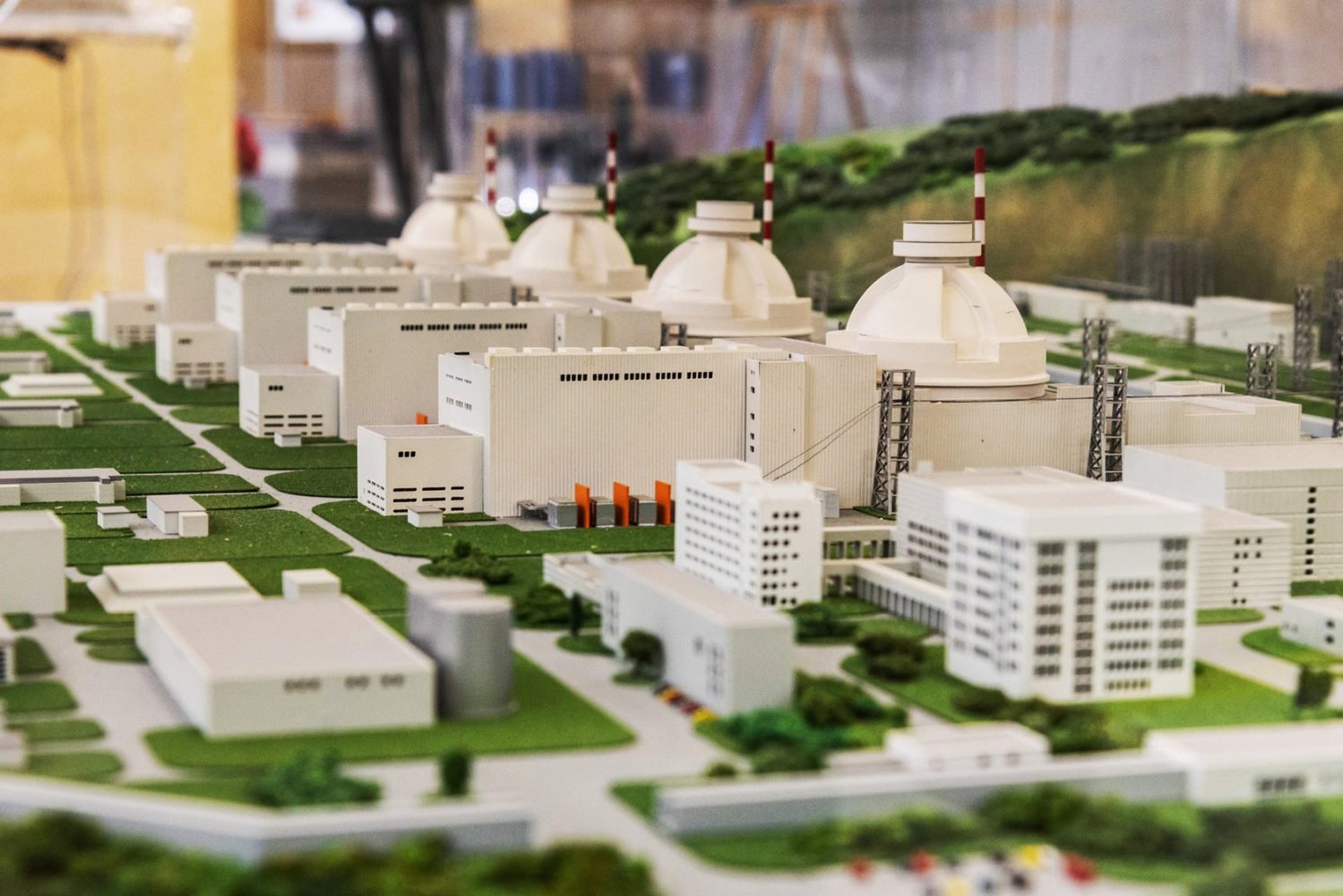 The Egyptian Nuclear and Radiological Regulatory Authority (ENRRA) is expected to issue a construction license for the El Dabaa Nuclear Power Plant Unit 1 in 2021, Amgad Alwakeel, the head of Egypt's Nuclear Power Plants Authority (NPPA), said. He noted that ENRRA would issue the construction license after reviewing technical reports. Amgad Alwakeel stressed that construction of the nuclear island could not begin before the license was obtained.
It is also planned to establish an information center at the Dabaa site later this year. The NPPA plans to organize media seminar with a focus on dispelling myths about nuclear technology. In addition, the NPPA is arranging for media representatives to visit the construction site.
Preparations are underway on the construction site: workers are erecting temporary residential facilities, fencing the site, leveling soil and prepare the coastal line for the construction of a quay that will be used to unload heavy machinery and equipment for the plant.
Amid the coronavirus pandemic that has delayed Egyptian mega projects scheduled for this year, work on country's first nuclear project continues around the clock.
"The work is currently underway despite the coronavirus and there is no change in the timeline of the El Dabaa nuclear plant project," Ayman Hamza, a spokesperson for the Electricity and Renewable Energy Ministry, told Al-Monitor.
Hamza said that strict precautionary measures were taken at the site due to the COVID‑19 pandemic, including meetings held via video conference.
Earlier, Rosatom confirmed one case of coronavirus in Atomstroyexport (part of Rosatom) in Cairo. The employee was isolated in a hospital and underwent treatment. Due to a significant improvement in his condition, he was discharged for outpatient treatment (at home) with necessary self-isolation measures until full recovery. All the people he contacted were also isolated. Rosatom confirms there has been no new COVID‑19 cases.
Grigory Sosnin, vice president – director of El Dabaa NPP construction project at ASE Group stressed out: "Our main goals are to preserve the health of all employees involved in nuclear power plant construction and to minimize the impact of the stressful epidemiological situation on the project. We are doing everything possible to protect employee health. Preventive measures are being taken everywhere — in common areas, corporate vehicles, at office and industrial premises. Currently, there are no new COVID-19-infection cases at the ASE branch in Cairo. The situation is under control. The implementation of the El Dabaa NPP project is underway in normal mode, considering all necessary safety measures and existing schedules," he explained.
As of results for 2019 procurement procedures three construction tenders have been held. The tenders were awarded to three Egyptian companies — Petrojet, Hassan Allam and Arab Contractors. They were selected to take part in the project out of ten bidders.
Atomstroyexport Vice President Grigory Sosnin said that local companies were planned to do at least 20 % of work at the first stage. This level is expected to grow with each new unit as Egyptian companies gain expertise.
Yousry Abushady, a former senior inspector at the International Atomic Energy Agency, told Al-Monitor that the El Dabaa project would increase Egypt's gross domestic product by increasing revenues of local contractors, stimulating growth in related industries such as building materials, equipment, machinery, facilities and other services, and creating more than 50,000 job opportunities.
According to experts, the project will have a positive effect on the Egyptian economy and eliminate the shortage of electricity in the country.
Egypt is turning from a country suffering from power outages into an exporter of electric power. In five years, the operating reserve in the Egyptian grid reached 24,000 MW while the total network power stands currently at 59,600 MW. Total investments in power generation amount to 515 billion Egyptian pounds ($31.8 billion) per annum.
El Dabaa Nuclear Power Plant will have four Generation 3+ VVER‑1200 reactors with a capacity of 1,200 MW each. These reactors are not just innovative — ​they belong to the latest generation and have already proved to be reliable. Three power units of the same design operate in Russia.