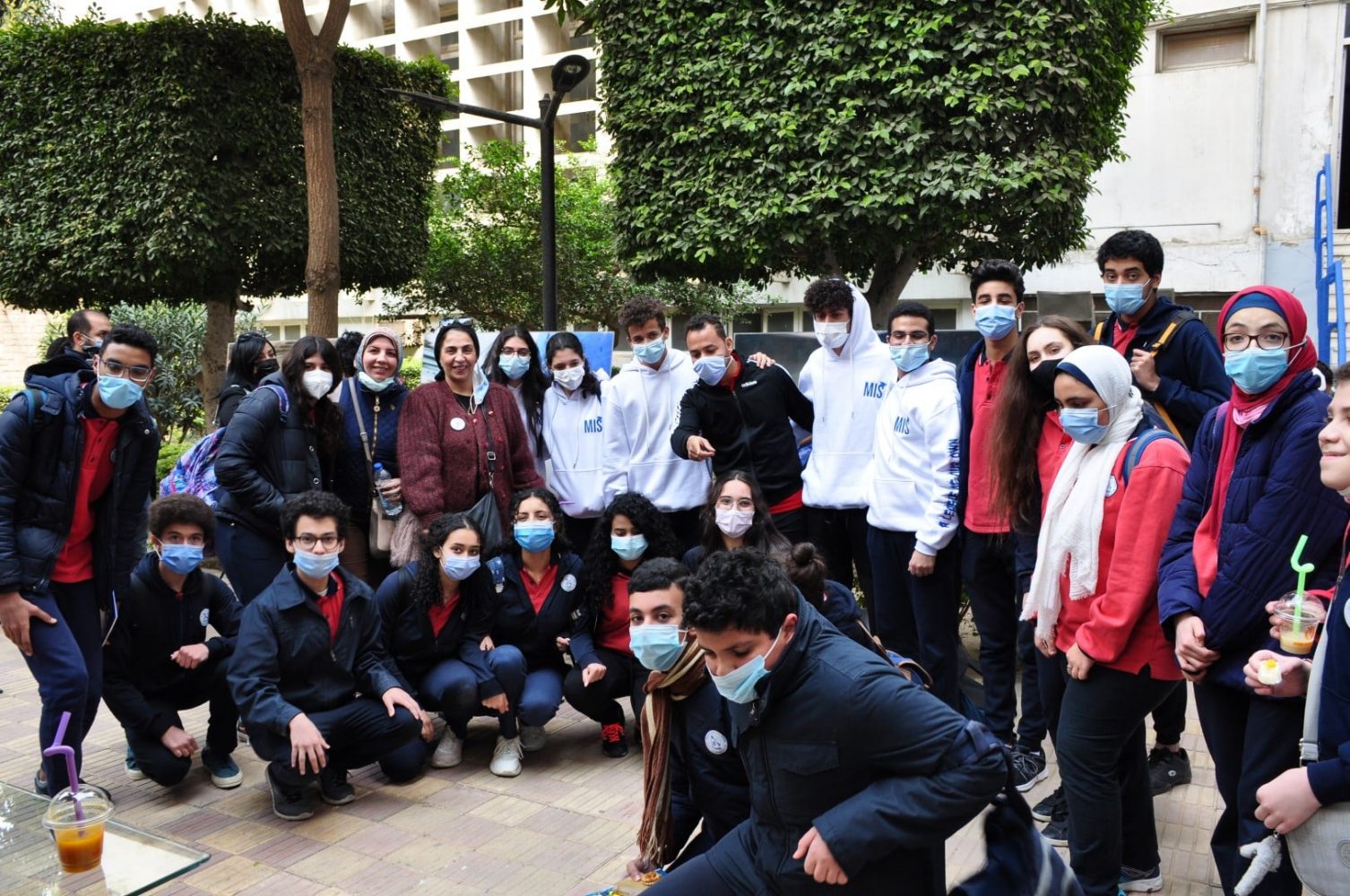 The festival was held in two Egyptian cities, Cairo and Alexandria. The opening ceremony took place at the Russian Center for Science and Culture in Cairo. School and university students and their parents were greeted by Egor Zadeba, one of the guest experts and an assistant professor at the National Research Nuclear University (MEPhI), who told the audience about the educational process in Russian universities and ways of obtaining a degree in nuclear science and engineering in Russia. They were particularly interested when listening to the first Egyptian students graduated from Russia's Tomsk Polytechnic University with degrees in nuclear science. The students shared their experience of studying in Russia, reflected on why they had chosen to specialize in nuclear, and answered questions from the audience.
Aleksey Tevanyan, who is in charge of Rossotrudnichestvo (Russian agency responsible for administering civilian foreign aid and cultural exchange) representative office in Egypt and a director of the Russian Center for Science and Culture in Cairo, said, "I am sure the Science Festival will be one of the brightest events of the year-long civil cooperation between Russia and Egypt. Not only will it provide Egypt's younger generation with a chance to learn about Russia's advances in science, but also give them information about Russian academic programs for foreign students."
The goal behind organizing the Science Festival Week was to introduce school and university students to the fundamentals and applications of nuclear science, and the role of nuclear technology in a nation's development, as well as to inspire them to consider nuclear engineering as a future profession. "It is impossible to imagine modern science without achievements of the nuclear industry and new technologies it has produced. In addition to scientific research, nuclear technologies are used in many areas from industry to agriculture and medicine. We are convinced that the El Dabaa NPP project implemented by Rosatom in Egypt will enable the country to step into a new stage of its technological and scientific development, and use the full potential of [available] civil nuclear technologies for the prosperity and sustainable development of Egypt," said Alexander Voronkov, Regional Vice President and Director of Rosatom Middle East and North Africa.
During the festival, Russian and Egyptian nuclear researchers and industry experts visited schools in Cairo and Alexandria to make presentations about peaceful uses of nuclear technology. Students learned more about nuclear technology and how it helps overcome challenges faced by humanity, benefit people's lives and achieve the UN Sustainable Development Goals of affordable energy, quality education, economic growth and innovations.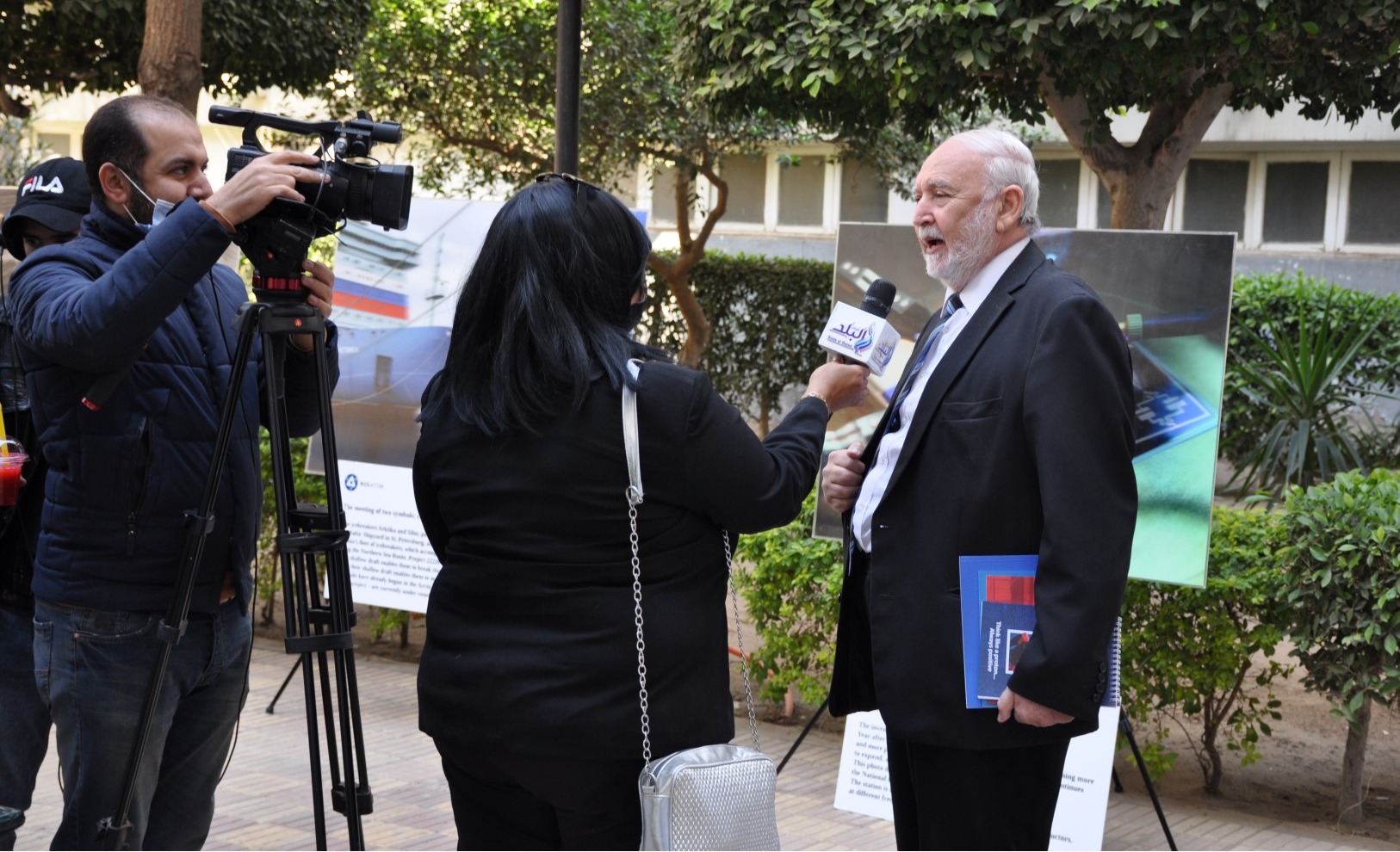 "We are proud of the collaboration between our country and Russia. Our science teachers and students were excited to discuss the new topics presented to them during the Science Festival. We will now be able to integrate the information we learned into our curricula to create an even more well-rounded academic program," said Nashwa Eladl, High School Coordinator at the Princeton International School.
In Cairo, the festival participants visited the Museum of Egyptian Antiquities where they were told about radiocarbon dating, radiation sterilization and data science – these methods are used for the precise dating and preserving of ancient artifacts. In Alexandria, the students visited the Antiquities Museum in the Bibliotheca Alexandrina (Library of Alexandria) to learn how nuclear science helps preserve ancient books and manuscripts.
At the opening and closing ceremonies held in Cairo and Alexandria respectively, the audience watched a documentary on the threats and challenges humanity faces worldwide and the role of science and nuclear technologies in overcoming them. Rosatom also presented another unique documentary called Atoms for Humanity. The project is a series of short and simple stories on how nuclear technology transforms people's lives and changes their cities and communities for the better. This documentary showed the breadth of possibilities for using nuclear technology to achieve the UN Sustainable Development Goals, including clean and affordable energy, quality education, economic growth, innovations, and social responsibility.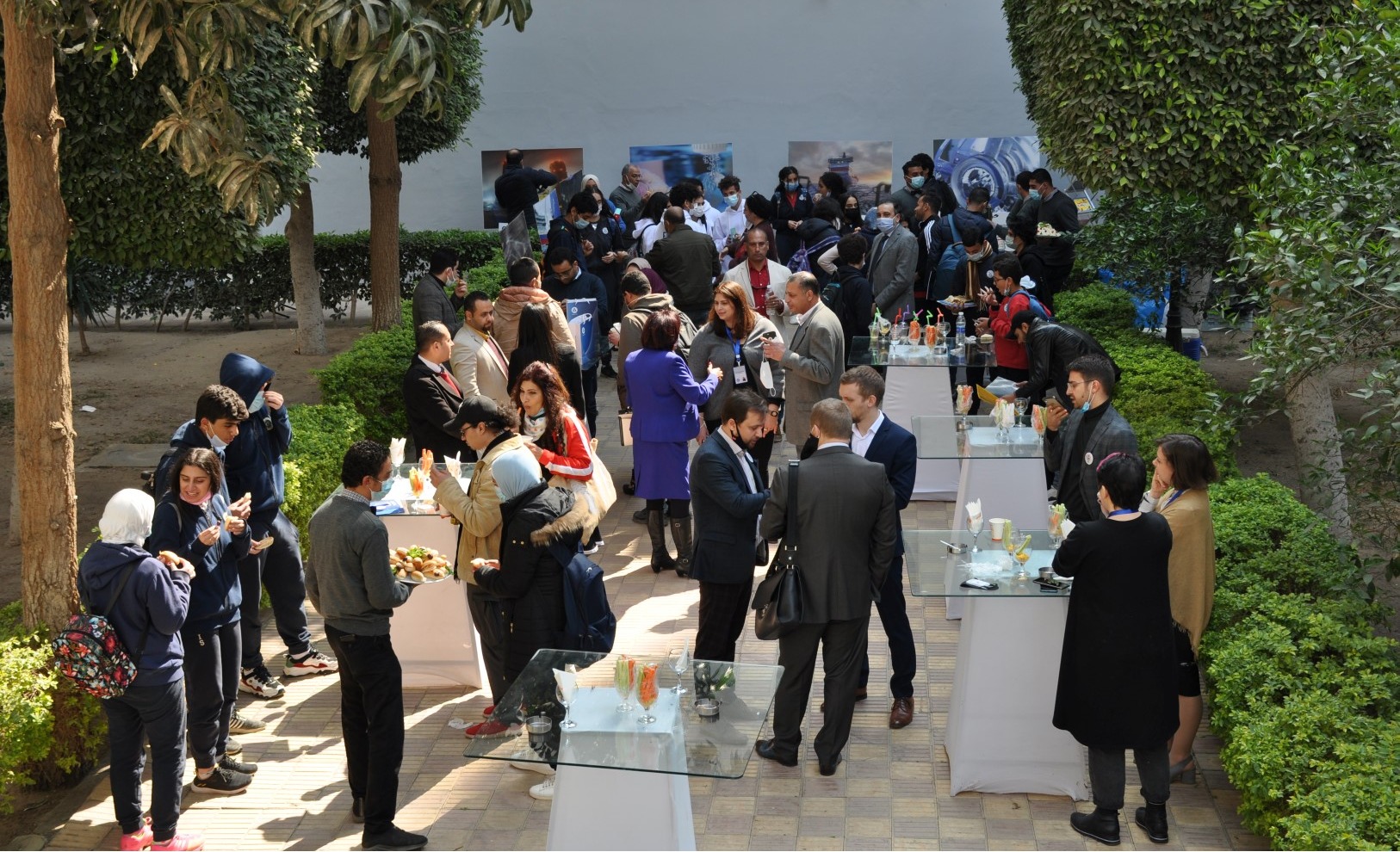 An accompanying photo exhibition presented peaceful uses of nuclear technology across the world, from clean energy generation at nuclear power plants to nuclear medicine and nuclear-powered icebreakers on the Northern Sea Route in the Arctic.
"It was a very interesting event that offered much information on how to apply to study in Russia, especially at universities offering degrees in nuclear. I hope we will have more events like these in the future," Dina Muhammad, a senior at the Women for Science faculty of Ain Shams University, shared her impressions.
"Such events give us an opportunity to tell the younger generation what nuclear power is, how nuclear power plants work, and what benefits nuclear power and nuclear technologies bring. Knowledge they gain removes phobias and allows us to better understand each other and build trusting relationships", concluded Grigory Sosnin, Vice President of Rosatom's engineering division ASE and El Dabaa Project Director.
El Dabaa NPP is Egypt's major national project. The power plant will have four units with VVER-1200 reactors considered to be the most advanced in the world.
El Dabaa is a long-term project, so its economic effects will materialize gradually, Prof. Ali Al-Idrisi, an expert in economics, said in an interview to Egypt's weekly Akhbar el-Yom. "The plant's service life is 60 years; as soon as it is brought online, the country will begin benefiting from this source of energy in addition to other sources. The technology used at El Dabaa guarantees the stability of power supplies," the expert explained.