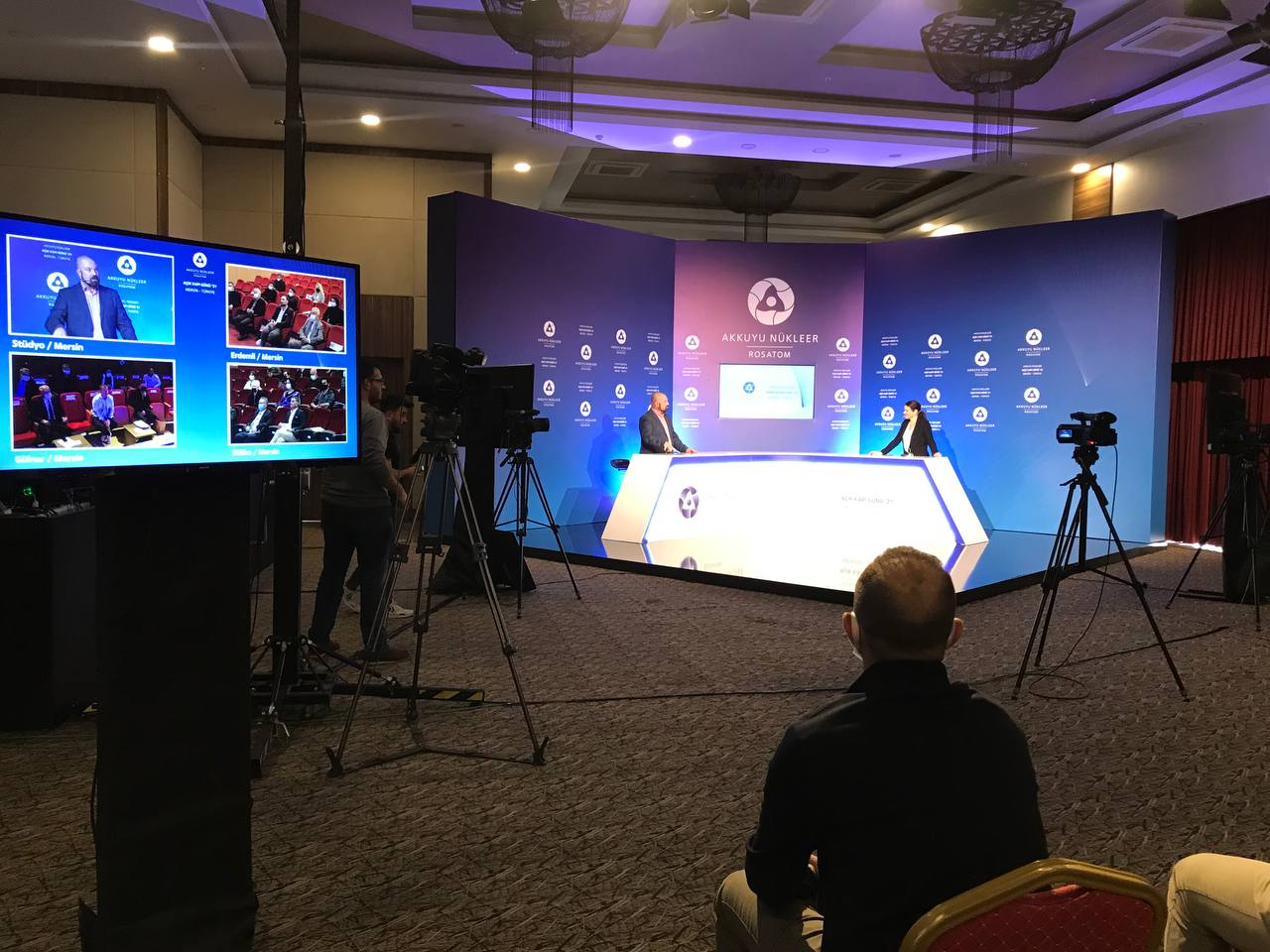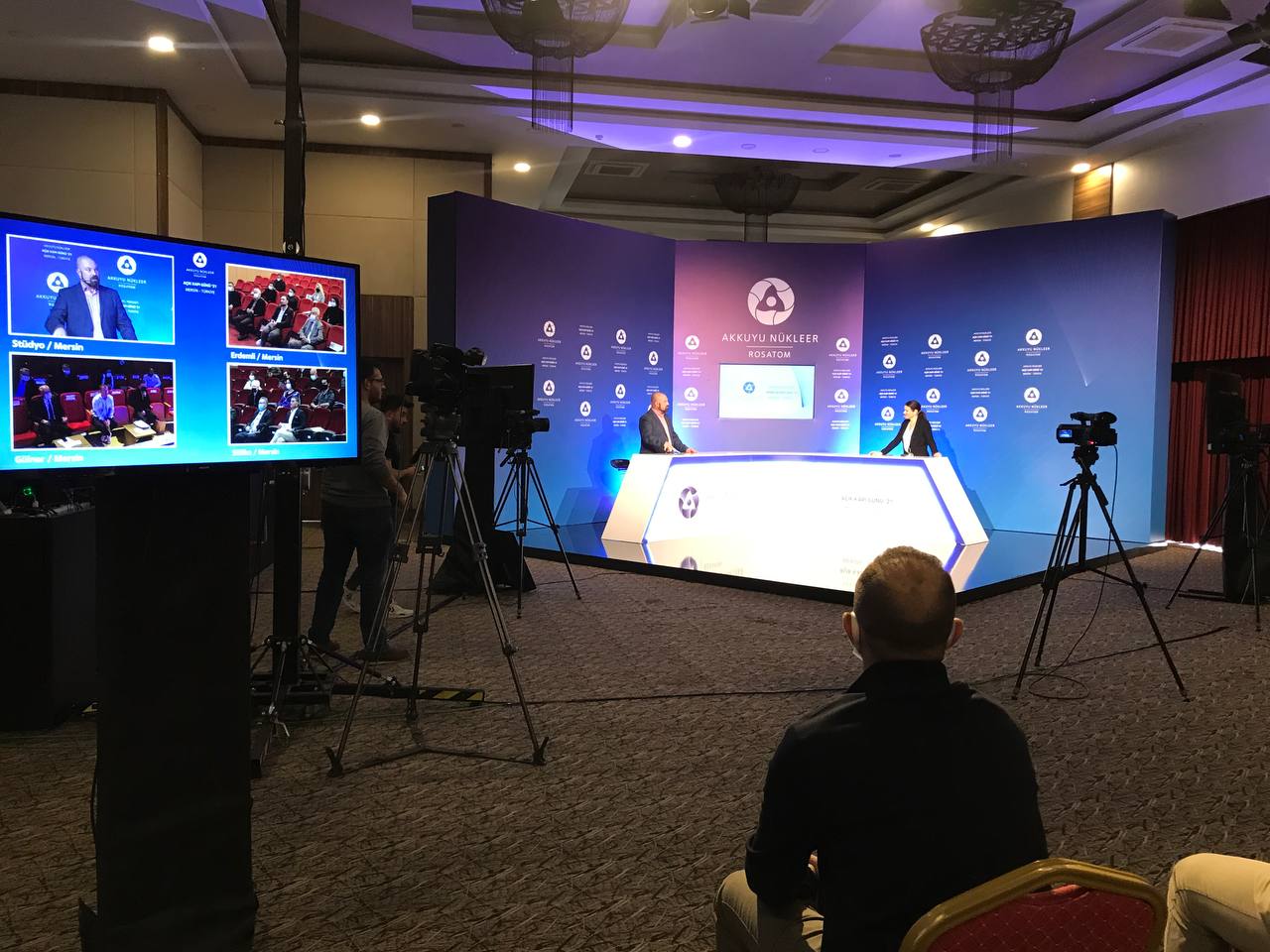 Today, Akkuyu is the largest nuclear construction site worldwide. Recently, it has become possible for everyone to have a virtual tour of the site by taking part in the Online Open Doors Day. Along with the construction, extensive work is going on in Turkey to establish its national nuclear infrastructure with the involvement of the IAEA.  
In November, a team of experts from the International Atomic Energy Agency (IAEA) completed an additional nuclear security advisory mission to Turkey, which was carried out at the request of its government. The two-week International Physical Protection Advisory Service (IPPAS) mission reviewed the national framework for the security of nuclear materials, associated facilities and activities. The expert team had a meeting with officials from Turkey's Nuclear Regulatory Authority (NDK) and representatives of other ministries and government agencies. They visited four facilities that use radioactive materials. The IPPAS team also reviewed the legislative and regulatory framework, cyber security arrangements, regulatory practices and coordination between stakeholders.
According to one of the experts, Turkey has established a nuclear security regime with essential elements of the IAEA guidance on the fundamentals of nuclear security.
"The request of the Turkish government for the IPPAS mission demonstrates its commitment and continuous effort to enhance nuclear security. Future work to follow up on the international expert team's findings will provide for a sustainable nuclear security regime in the country," said Elena Buglova, Director of the IAEA Division of Nuclear Security.
Turkey maintains dialogue with Russian manufacturers of core equipment for the Akkuyu nuclear power plant. In November, an official delegation of the Nuclear Regulatory Authority (NDK) visited AtomEnergoMash (part of Rosatom). The parties discussed an equipment production schedule and made arrangements regarding visits of NDK inspectors to Russia to participate in acceptance procedures at the control points.
"Safety is our priority in delivering the project, and we are thankful to our Russian colleagues for their openness and attention to every request from NDK representatives working at production facilities of AtomEnergoMash," said Zafer Demircan, President of NDK. In late November, the Volgodonsk-based production facility of AEM shipped the first three accumulation tanks for the passive core flooding system (one of safety systems of a nuclear power plant) for Akkuyu Unit 1.
The Akkuyu project has found support with Russia's major financial institutions. In November, the largest bank in Russia, Central and Eastern Europe, Sberbank, announced it would grant two 7-year term loans for USD 500 mln and USD 300 mln to Akkuyu Nuclear. Loan proceeds will be used to finance construction of the plant's four units. Earlier, in August 2019, Sberbank made available to Akkuyu Nuclear a USD 400 mln 7-year credit facility. "In 2019, Sberbank was the first lender to provide finance to Rosatom's international nuclear construction project in Turkey. This project is of strategic priority for the bank and we are glad to continue financing it," says Anatoly Popov, Deputy Chairman of the Executive Board at Sberbank.
The world's largest nuclear construction project is in the focus of public attention. In late November, everyone had an opportunity to take a virtual tour to the site by participating in the Open Doors Day. Due to coronavirus restrictions, the tour was organized online, an unprecedented format for under-construction nuclear power plants. Residents of nearby towns, Silifke, Erdemli and Gülnar, joined the tour via video link. More than 600 people from Mersin, Ankara, Istanbul, Bodrum, Konya, Bursa, Trabzon, Izmir and many other Turkish cities watched live broadcast from the site.
Anastasia Zoteeva, CEO of Akkuyu Nuclear, addressed the audience with a welcoming speech before the event began. "I am glad to open the doors to the Akkuyu site to everyone who is interested in the construction of Turkey's first nuclear power plant. It is one of the largest construction sites worldwide. Work is underway at all the four units at a time, which is absolutely unprecedented for a nuclear construction project. This nuclear power plant is safe, reliable and advanced. It is being constructed by engineers from Russia, who have 75 years' experience in nuclear construction, together with Turkish professionals. At present, there are more than 13,000 people working on the site, and 80% of them are Turkish nationals. We pay much attention to the opinion of Turkish residents, especially those living nearby. Everything we do, we do to improve wellbeing in the communities and safeguard the future of children and young people who will have many, many years of secure access to electric power from one of the safest and most reliable sources – nuclear energy."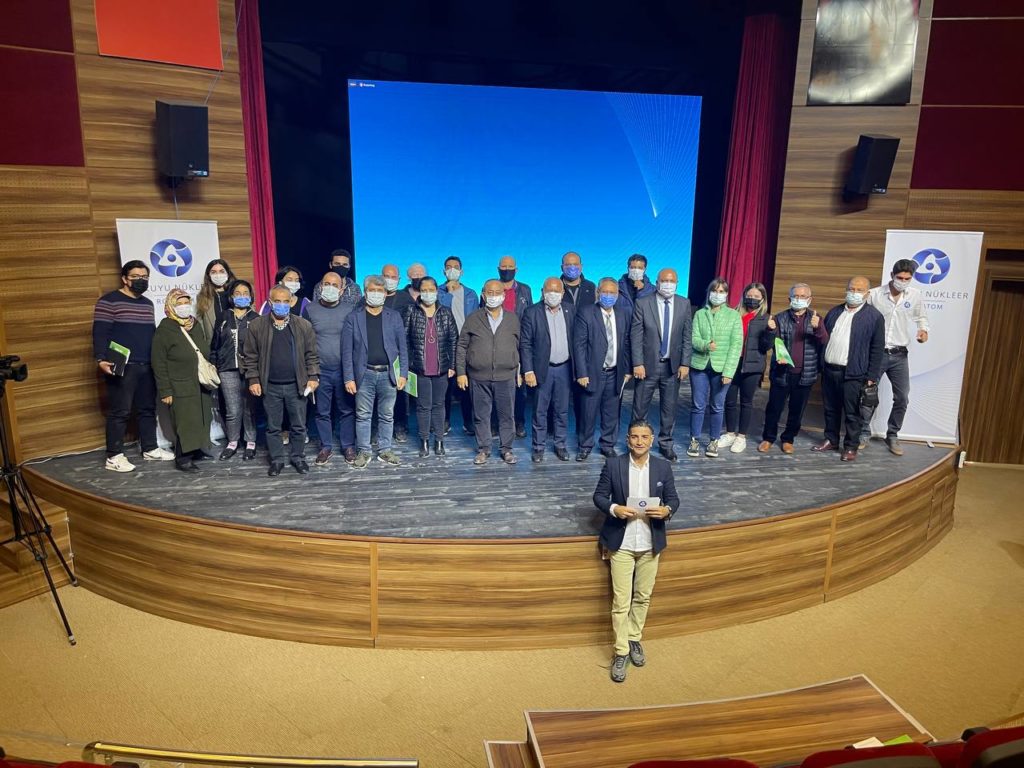 The virtual tour was guided by Turkish nuclear engineers, Radiation Safety Unit Specialist Özlem Arslan and Electrical Unit Specialist Ahmet Yasin Öner, who had studied in Russia and worked for several years in Akkuyu Nuclear right at the nuclear construction site. They demonstrated an unprecedented scale of construction works, spoke in detail about site security and environment protection measures, and shared knowledge about technological processes and operation principles of the nuclear power plant.
The viewers could see construction works in progress at each of the four reactor units, Eastern freight terminal used as a key transport hub for the construction site and a destination point for oversized cargo, a construction yard with four batching plants with the daily capacity of 3,000 cu m of ready-mix concrete, and a site for pre-assembly of reinforced concrete blocks, storage of heavyweight equipment and production of reinforced concrete components and steel structures needed to erect walls and lay floor slabs of the nuclear power plant buildings. During the tour, they also had a chance to see special facilities of the future nuclear plant and construction processes involving innovative technology. For example, the viewers could see how a foundation and an underground part of the pump stations are built. These are important components of the onshore hydraulic structures of the Akkuyu NPP. The guides explained in detail how water would circulate to cool down the plant and what would happen to waste sea water.
The online broadcast was interrupted by a live transmission from the National Nuclear Research University (MEPhI). The Turkish students who are in their final year were eager to share their impressions about the engrossing education at one of Russia's top universities.
Denis Sezyomin, Director for Construction and Production Organization at Akkuyu Nuclear, answered questions of the audience. He talked about the construction progress at the site of Turkey's first nuclear power plant, professional employment, safety and sustainability of nuclear technology. People who asked the best questions during the broadcast will be given gifts and souvenirs from Akkuyu Nuclear.
Rosatom organizes social and educational events in the regions of its operation on a regular basis. Remarkable November events include the Global Atomic Quiz and participation in the National Forestation Day.
The Global Atomic Quiz was dedicated to World Science Day and caused great interest, bringing together more than a thousand people from different parts of the country. They had to answer 15 questions of different complexity. The quiz was held all over the world in 11 languages and attracted 11,000 nuclear enthusiasts. Turkey was a Top 3 country by the number of quiz participants. Regardless of results, every participant received a certificate and was named a 'nuclear science expert.' Those who answered the questions correctly were awarded valuable prizes.
To celebrate the National Forestation Day on November 11, thousands of people across Turkey came out to plant trees. Employees of Akkuyu Nuclear and students of Kumas School located near the Akkuyu construction site planted citrus trees, the symbol of Mersin Province. After that, children received gifts.
"Our common task is to take care of the environment to secure healthy future for ourselves and generations to come. I would like to thank Akkuyu Nuclear and I hope that similar events will be organized more often in the future," said Kaymakam (Head) of the Aydincik District, Muhammet Kiliçaslan.
Akkuyu Nuclear has been taking part in forestation campaigns in the communities neighboring the nuclear plant construction site since 2016. Similar campaigns supported by the company took place in Büyükeceli, Silifke and Emirler in the Mersin Province.
AtomEnergoMash (AEM) is Rosatom's power engineering division and one of Russia's largest power machinery producers providing comprehensive solutions in design, manufacture and supply of machinery and equipment for nuclear, thermal, petroleum, shipbuilding and steel-making industries. Its production facilities are located in Russia, the Czech Republic, Hungary and other countries.