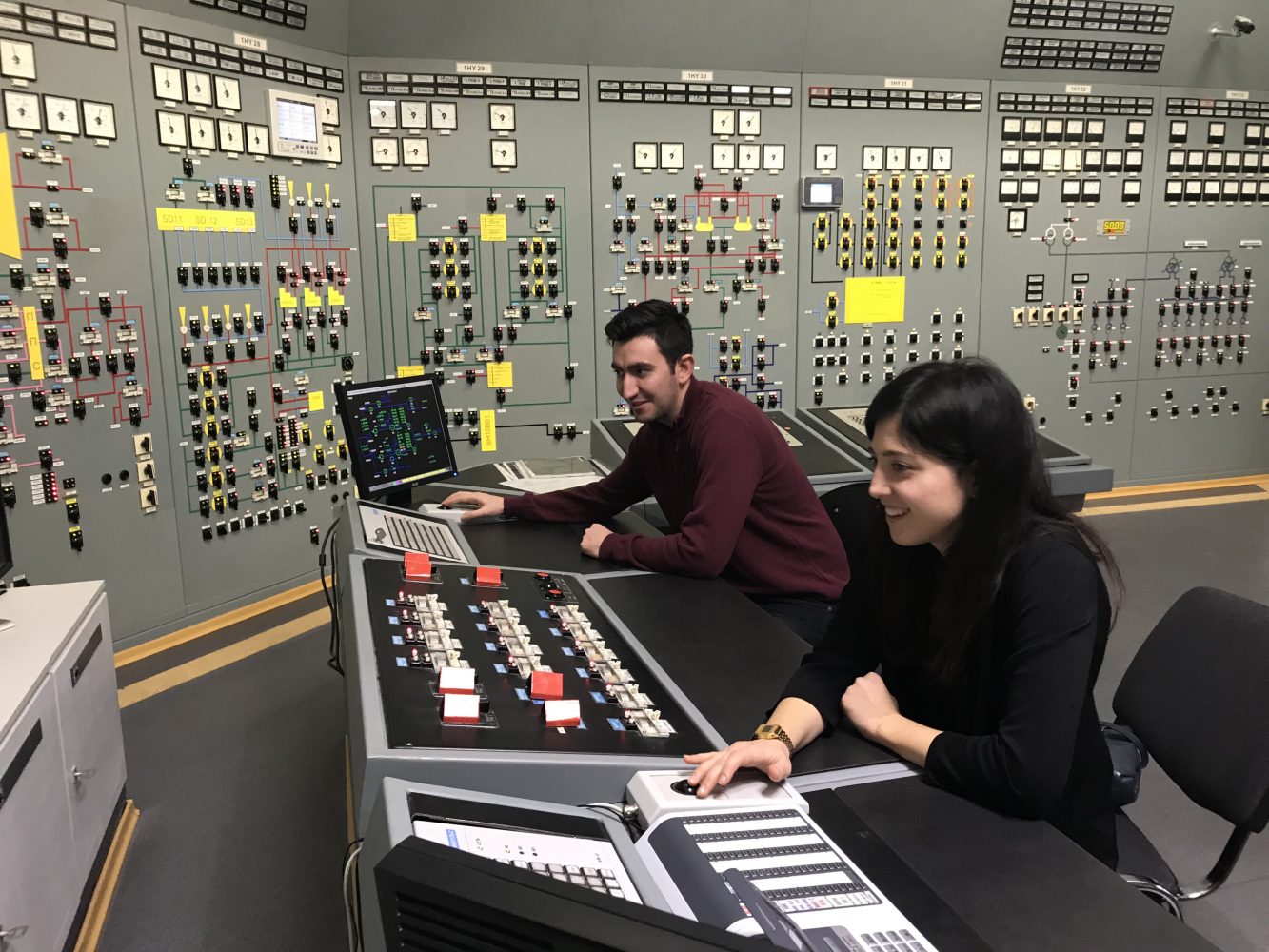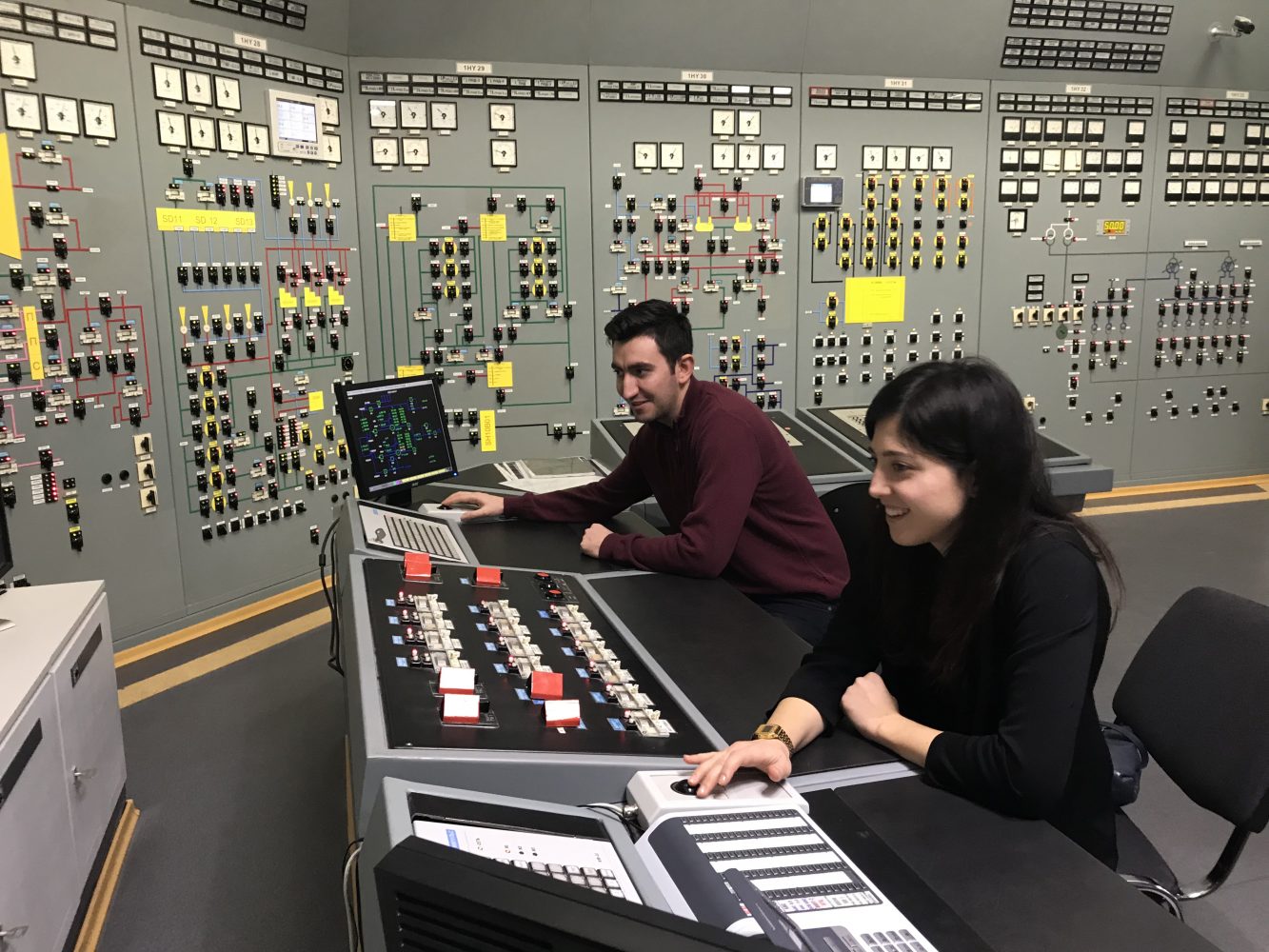 This time, 43 Turkish students graduated from the National Research Nuclear University (MEPhI) with a degree in Design, Operation and Engineering of Nuclear Power Plants. Eighteen of them studied at the Obninsk Institute for Nuclear Power Engineering (a branch of MEPhI), and the rest at the central campus of MEPhI in Moscow. The students pursued three majors: nuclear plant design and maintenance, radiation safety of nuclear plants, and nuclear plant operation and control systems. The graduation ceremony was held online via video link because of the coronavirus pandemic.
Congratulating the graduates, Turkish Ambassador to Russia Mehmet Samsar said that the Akkuyu nuclear power plant was a cornerstone of cooperation between Russia and Turkey. "Thanks to the top-quality education in nuclear power and engineering, Turkish graduates from the National Research Nuclear University will be able to work at Akkuyu, thus building new bridges of friendship between Turkey and Russia. We are proud of their achievements in education, proud of all our students," Mehmet Samsar stressed.
The Turkish graduates shared memories of their education and thanked their teachers and mentors. "What I remember best is our internship at Atommash in Volgodonsk. We learned a lot about the core machinery and equipment of nuclear power plants. I saw it with my own eyes how this equipment is manufactured. It was a very useful experience for me," Hande Yur Nacar said.
"Courses in our major were very difficult, but we did our best and finally graduated from the university. We are very glad and grateful to our teachers. Thank you very much!" Denizhan Kotan says.
After returning home, the young engineers will receive job offers from Akkuyu Nükleer and soon start working at the construction site of Turkey's first nuclear power plant.
The educational program was initiated by Akkuyu Nükleer in 2011. Tuition of the Turkish students is paid by Russia. At present, 107 students from Turkey study at Russian universities. In March 2021, twenty-five more graduates from Bachelor's programs of Turkish universities will be selected to do a Master's course at Peter the Great Saint Petersburg Polytechnic University.
The educational program provides for a total of 600 Turkish students to be trained in Russia, says Sergey Butskikh, First Deputy CEO at Akkuyu Nükleer and director of the under-construction nuclear power plant. Speaking at a media briefing in Mersin on February 24, he placed emphasis on the safety of the plant, "I have no doubt that our nuclear power plant will be one of the safest in the world. The reactors to be operated at Akkuyu have been installed at five power units. Four of them are in Russia, and one in Belarus. These are the so-called Generation 3+ reactors. Their design life is 60 years and can be extended for 20 more years."
Sergey Butskikh said the work on the construction site was in full swing and explained that it would become more intensive with every year. "The work is underway at three units simultaneously, in full accordance with the carefully drafted and approved action plan," Sergey Butskikh stressed.
Russian companies continue to manufacture and ship key machinery and equipment for the nuclear island of the under-construction nuclear power plant. In mid-February, the Petrozavodsk branch of AEM Technologies (part of Rosatom's mechanical engineering division AtomEnergoMash) shipped the first lot of primary coolant pipes for Akkuyu Unit 1.
The set of primary coolant pipes for each unit consists of 20 pipe assemblies made of 34 pipe sections. Each set also includes steel rings to verify the weld schedule and certify welders on the construction site. The total weight of primary coolant pipes for Unit 1 of the Akkuyu NPP exceeds 265 tons.
The pipes are 850 mm in diameter and have a total length of 146 meters. They connect systems and equipment belonging to the plant's primary loop, such as the reactor, steam generators and primary coolant pumps. When the plant is in operation, coolant circulating in the primary loop has a temperature of up to 330°C at a pressure of 160 atm.
The National Research Nuclear University (MEPhI) is a leading nuclear research university in Russia and a key supplier of staff for Russian nuclear corporation Rosatom. MEPhI offers its students over 200  programs.

What makes MEPhI different is that it closely integrates education, research and innovation. Senior students, masters and post-graduates take part in research projects on a par with laboratory and department staff. MEPhI is a member of international mega-science collaborations, including ATLAS, ALIСE and CMS (CERN), FAIR and XFEL (DESY, Germany), and ITER (France).

AtomEnergoMash (AEM) is Rosatom's mechanical engineering division and a leading Russian manufacturer of generating equipment. The company operates an engineering center staffed with seasoned designers and engineers and two production facilities, AEM Technologies Petrozavodsk (PetrozavodskMash) and AEM Technologies Volgodonsk (Atommash).