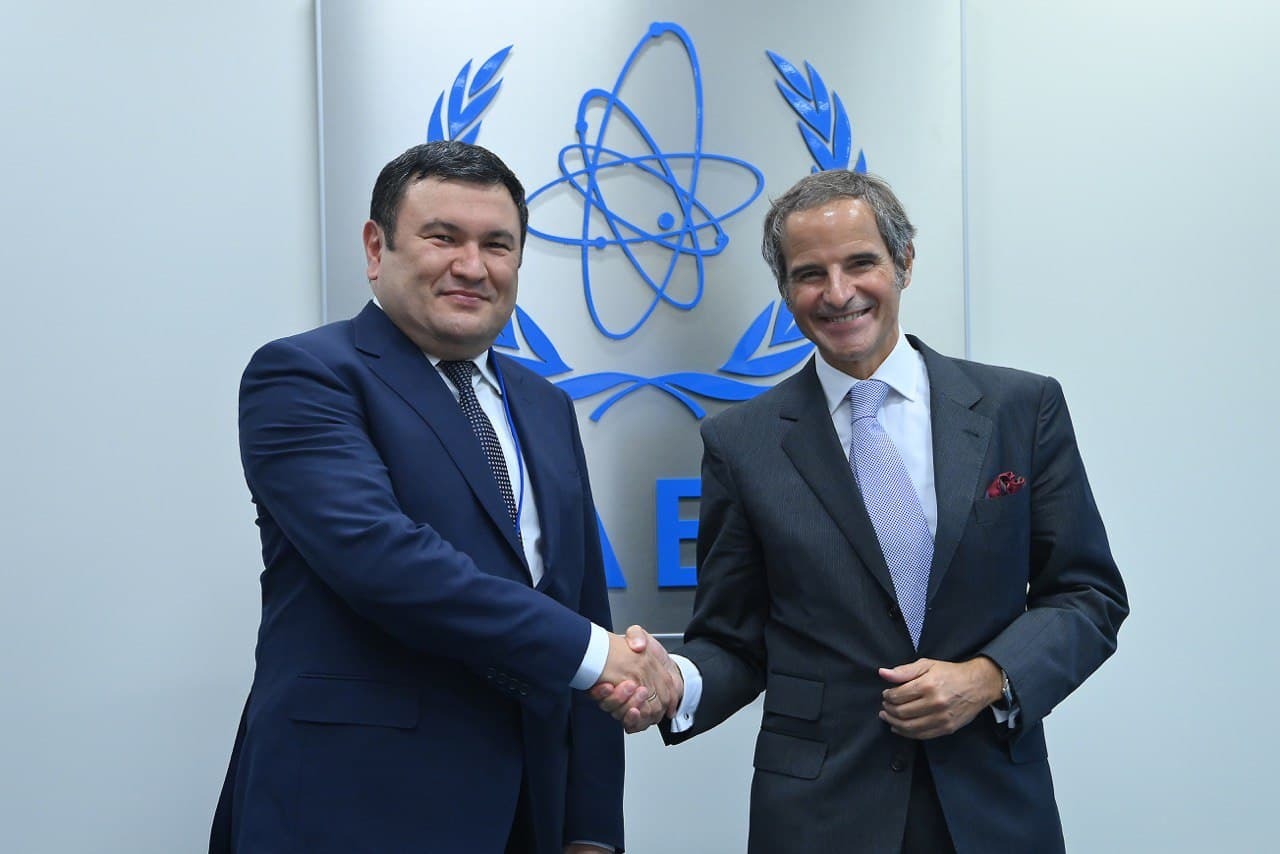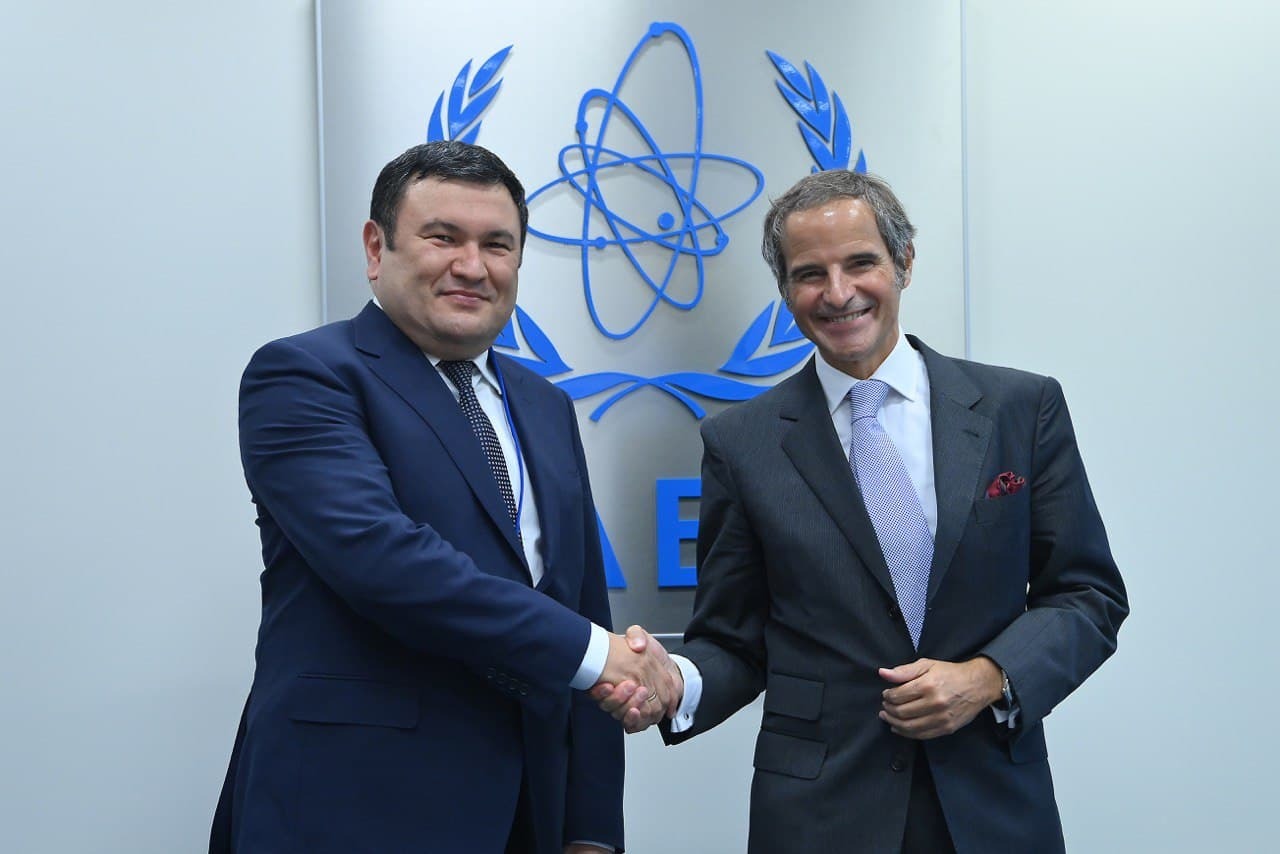 Uzbekistan steps up the pace of nuclear infrastructure development, expanding cooperation with international organizations and offering new education opportunities to students and industry professionals.
In late September, Jurabek Mirzamakhmudov, Director General of Uzbekistan's Agency for Nuclear Energy Development (UzAtom), had a meeting with IAEA Director General Rafael Grossi in Vienna.
As reported by the Dunyo Information Agency, Rafael Grossi praised the rapid evolution of bilateral cooperation. He mentioned a number of national seminars and working meetings with IAEA experts, putting emphasis on the Integrated Nuclear Infrastructure Review (INIR) mission of the agency.
The IAEA Director General said that Uzbekistan as an emerging nuclear country remained in the focus of his attention. Rafael Grossi stressed that the IAEA was ready to provide comprehensive support to Uzbekistan in its efforts to develop nuclear infrastructure and deploy nuclear technology across different industries. The parties mentioned effective cooperation in the development of the national cancer treatment and prevention program, as part of which hospitals in Tashkent, Bukhara and Namangan received advanced medical equipment with support from the IAEA. Rafael Grossi noted that the agency planned to expand cooperation in this area.
The IAEA Director General praised Uzbekistan's efforts in developing human resources for the nuclear industry. He mentioned that Uzbekistan established educational institutions specializing in nuclear physics and engineering and sent students to different countries to receive education abroad.
In late September, the Ministry of Energy announced that Uzbekistan would send its representatives to the construction site of Paks II nuclear power plant in Hungary to adopt best industry practices. The employees of the ministry and UzAtom will visit Paks II to get a detailed understanding of the construction process. Put in operation in 1982, the Paks nuclear power plant is planned for shutdown in ten years. To ensure continuous generation of electric power, Rosatom is building two more powerful reactors, VVER-1200. The first unit of Paks II is scheduled to be commissioned in 2030.
Uzbekistan has already started to train staff for its nuclear power plant, which is yet to be constructed. In 2019, the leading Russian nuclear university MEPhI opened a branch in Tashkent. Its students major in electrical engineering, thermal power engineering, nuclear physics and technology. In early October, the Tashkent branch of MEPhI held a ceremony to open social facilities for its students and teachers. They include a dormitory for 212 students, a hotel for foreign teachers, 42 apartments for local teachers, a large canteen for 100 seats, a gym, a football field, and a volleyball ground.
UzAtom Director General Jurabek Mirzamakhmudov, Minister of Higher and Vocational Education Abdukodir Toshkulov, rectors and directors of educational and scientific institutions, and MEPhI teachers and students visited the new facilities. The teachers were awarded letters of appreciation, and students performed sketches on stage.