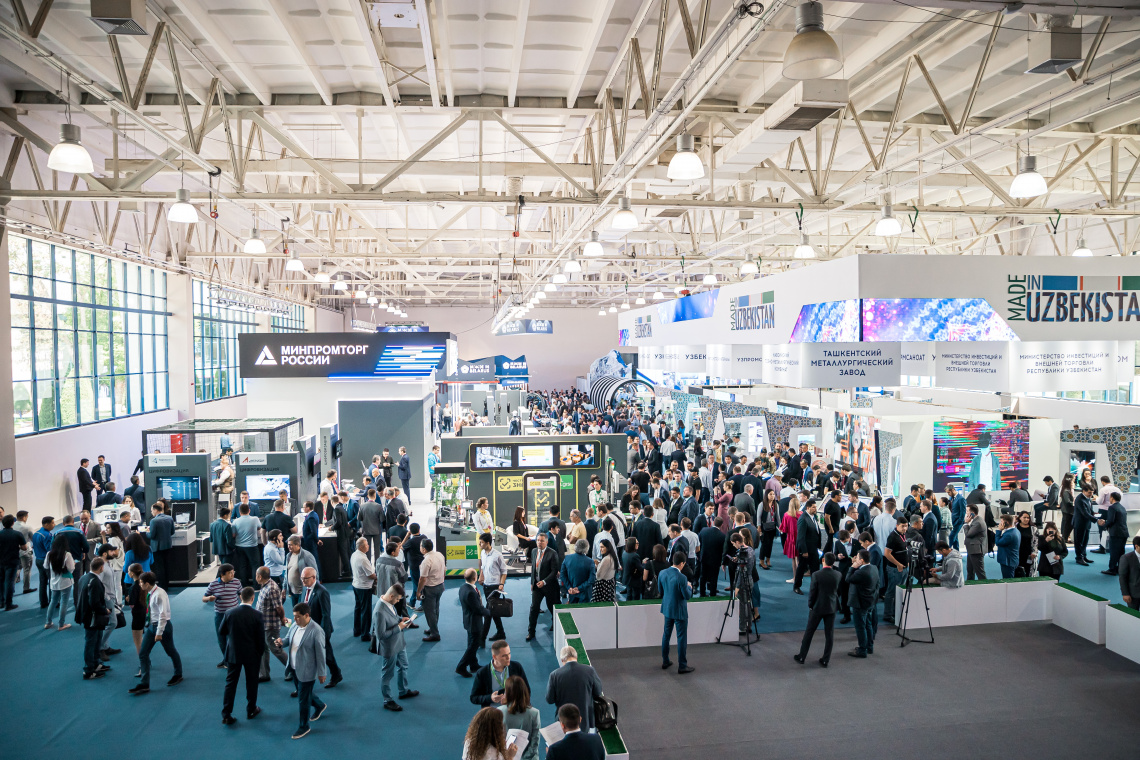 Rosatom took part in the INNOPROM. Central Asia international trade fair. The Russian nuclear corporation presented cutting-edge technologies and solutions for agriculture, medicine, energy storage and many more.
In late April, Tashkent, the capital of Uzbekistan, hosted INNOPROM. Central Asia international industrial trade fair. The key sectors covered were mechanical engineering, metallurgy, power generation, pharmaceuticals, medicine, and production automation.
According to the organizers, over 700 companies and business delegations, including Rosatom, Rostec, KAMAZ, Uzavtosanoat, Uzkimyosanoat, USM Holdings, and Uzeltexsanoat, took part in the trade fair and business program. During the three days of INNOPROM, Tashkent welcomed more than 10,000 visitors. A third of exhibitors confirmed their interest in the next year's trade fair. Uzbekistan, Russia, Belarus and Tajikistan presented national expositions while Kazakhstan, Kyrgyzstan, Turkmenistan, Armenia and Azerbaijan sent substantial delegations. Nine Russian and 14 Uzbek regions had individual stands at the trade fair.
Rosatom was an active participant in both the business program and exhibition.
Vadim Titov, President of Rusatom International Network, was a keynote speaker at the International Cooperation in Central Asia. New Products and Technologies session while Sergei Migalin, Deputy CEO for Economics and Finance at RosEnergoAtom, made a speech at the Industrial Cooperation. Digitalization, Automation and Advanced Technologies session.
As part of the exhibition, Rosatom presented cutting-edge technologies including irradiation solutions for agriculture, medicine, energy storage and other sectors.
Visitors to Rosatom's stand had a chance to learn about the project of a multi-­purpose irradiation center that will be built in partnership with Uzbekistan's Gatter Group. The center is designed to treat agricultural produce and sterilize medical items with ionizing radiation. Safe for people, irradiation treatment increases shelf life of food products significantly. The center will be capable of processing over 70,000 tons of agricultural produce and 7,000 tons of medical items per year. "The project is running full speed. The partner countries have signed an agreement, and we proceed with the production of core equipment for the irradiation center. Its commissioning is scheduled for December 2023," Vadim Titov said in an interview for the National Information Agency of Uzbekistan. Uzbekistan grows 17–20 million tons of fruit and vegetables annually, with only 0.6–1.2 million tons (3–6 %) exported, he explained. The main limitation to exports is that deliveries to remote regions are time-consuming and untreated products can spoil during transport. Irradiated produce remains fresh many times longer. "The multi-­purpose irradiation center will expand Uzbekistan's export opportunities," Vadim Titov concluded.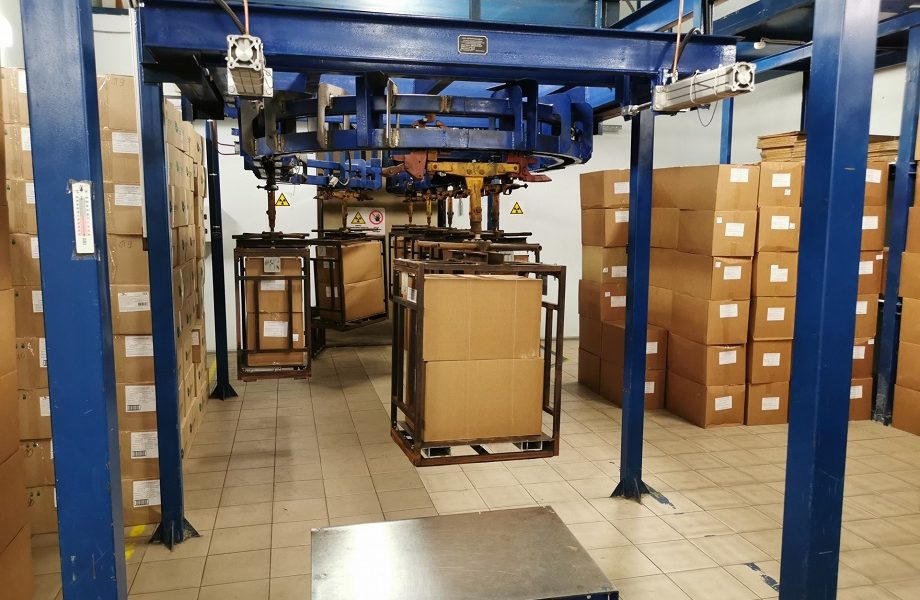 Rosatom's stand also featured some non-nuclear technologies and solutions. Among them were energy efficiency solutions, water cleaning and desalination systems, and smartification of transportation systems.
"In terms of business contacts in Uzbekistan, we would like to promote cooperation in energy efficiency with industrial manufacturers that are key energy consumers. With a 12‑year proven track record of cutting energy costs for Russian and international companies, we would like to transfer technologies to our colleagues and companies in Uzbekistan," Yuri Mishin, Energy Efficiency PMO Director at Rusatom Infrastructure Solutions, said in an interview for UzDaily.uz.
The stand also featured extensive information about Rosatom's partnerships with Central Asian countries in the energy sector, academic research, nuclear technology and other promising areas of cooperation.
"Nuclear power solutions are not the only thing offered by the Russian nuclear corporation to its partners in Uzbekistan. Rosatom is a global technology leader developing advanced, science-­intensive technologies, such as composite materials, energy storage solutions, and urban digitalization. We are ready for cooperation in these areas with any public and private companies in Central Asia," Vadim Titov summed up.