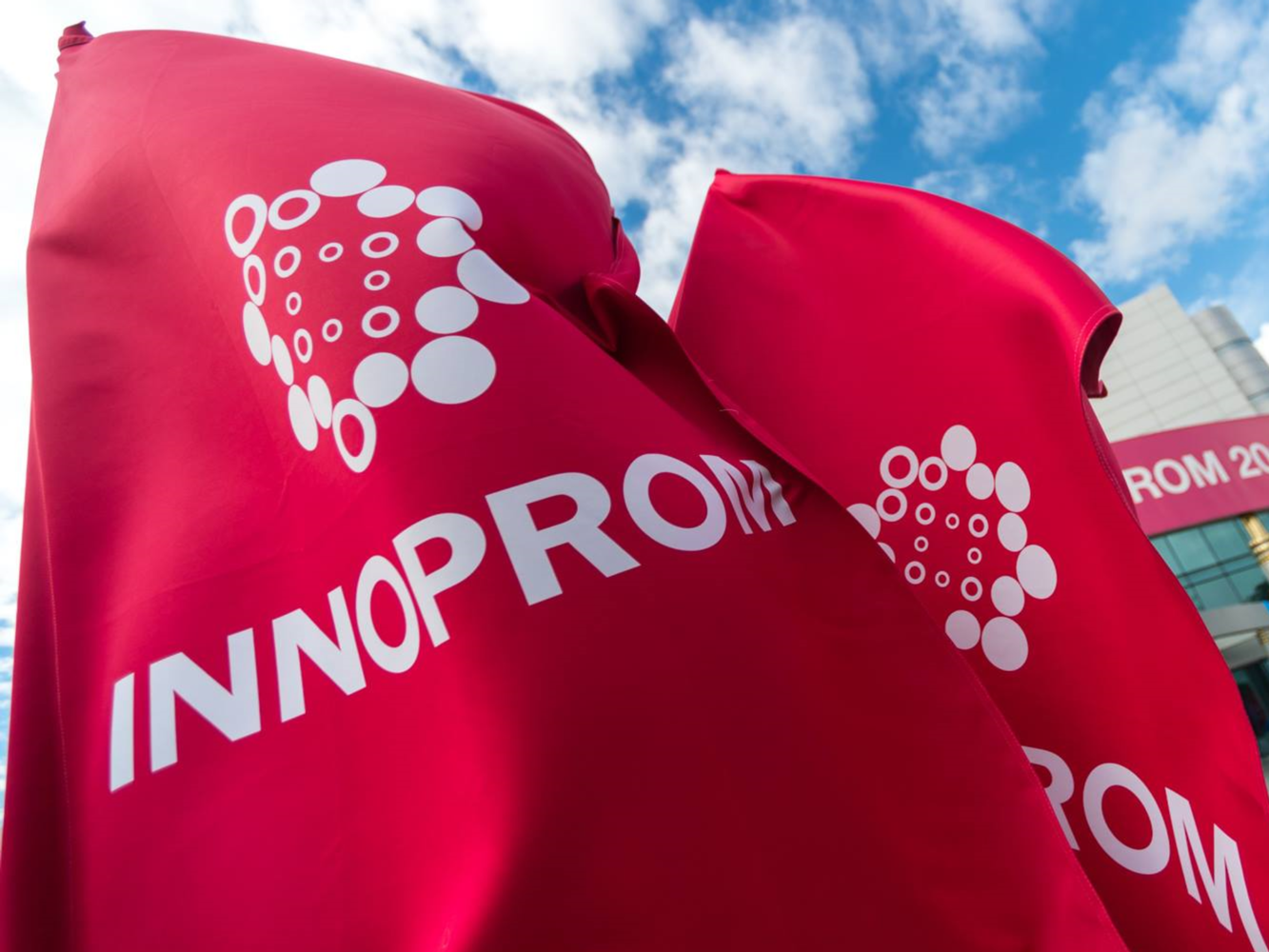 Going beyond electric power, nuclear covers a variety of advanced technology projects across different industries. This is what Rosatom works at too. Nuclear also means highly qualified employees, and they are already trained in Uzbekistan.
Rosatom will present its power generation and other technologies at this year's Innoprom Trade Fair in Tashkent. "We have much to offer. We are going to present multi-functional irradiation centers for the sterilization of medical items and treatment of agricultural produce. Uzbekistan has made a decision to build one of them. This technology will help our partners expand their capabilities in medicine and agriculture. It is a safe technology of the future," Vadim Titov, President of Rusatom International Network (part of Rosatom), explained during the online session dedicated to the trade fair.
Other technologies to be presented at the trade fair are related to the production of carbon fiber, water treatment, urban digitalization, and power generation. It will be held on April 25–27.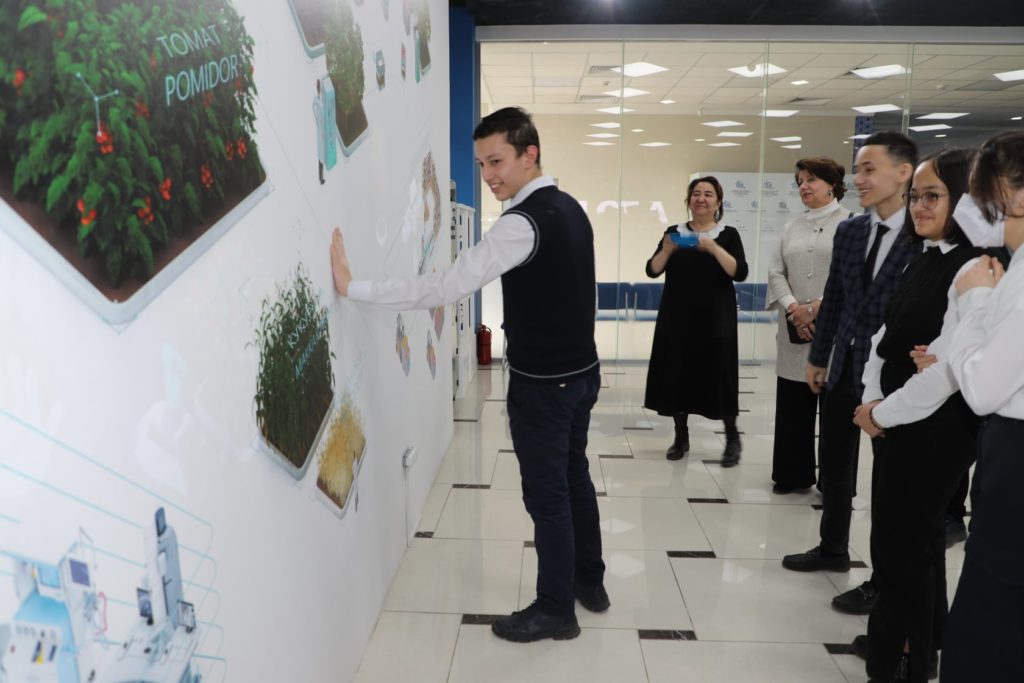 Among the most advanced technologies developed by Russian nuclear engineers is accident tolerant fuel (ATF). It will retain its integrity for a long time even in case of a loss-of-coolant accident or residual heat removal failure. ATF is key to bringing integral safety and reliability of nuclear power reactors to an entirely new level. In-pile tests on the Russian-designed accident tolerant fuel started early in 2019. It can be used at the nuclear power plants both under construction and in operation. In September 2021, pilot fuel assemblies, each containing 12 ATF rods, were loaded into the reactor of Rostov Unit 2.
Uzbekistan is now making necessary preparations for the start of construction of the country's first nuclear power plant. Training engineers and researchers is an essential aspect of this work. In the end of 2018, the National Nuclear Research University (MEPhI), one of primary sources of personnel for the Russian nuclear industry, opened a branch in Tashkent. The branch is situated close to the Institute of Nuclear Physics of the Uzbekistan Academy of Sciences so that the would-be nuclear engineers and researchers have an opportunity to stay in touch with the academic community and try their hand in practical research. Besides, Uzbekistan students can win grants to study in Russia. When they graduate from Russian universities, they can choose to do an internship at nuclear sites abroad.
"The first group of students who studied at MEPhI in Moscow already work at the nuclear construction site in Bangladesh and gain practical experience. The second group is preparing for another business trip. They will work at nuclear facilities in Hungary," Kasym Tokhtakhunov, Head of the Atomic Energy and Nuclear Technology Department at Uzbekistan's Agency for Nuclear Energy Development (UzAtom), told Uzbekistan News. He stressed that the global nuclear industry was short of qualified professionals, making it important for Uzbekistan to focus on professional education. "Although we have educational institutions capable of training staff for the nuclear industry, we should begin right now to move to the primary goal of supplying nuclear facilities with qualified personnel because professional education is a lengthy process: 'running in' a new professional might take up to 10 years," Kasym Tokhtakhunov believes.
Promotion of science in general and nuclear energy in particular is another focus of Rosatom's activities in Uzbekistan. For three years now, Tashkent has been home to the Information Center for Atomic Technology (ICAT) established jointly by Rosatom and UzAtom. Anyone can visit ICAT free of charge. The center has two – multimedia and exhibition – halls. The multimedia hall hosts lectures by experts and researchers, screenings of educational films in Russian and Uzbek, scientific quizzes, and much more. The exhibition hall features exhibits that help visitors learn more about nuclear technology applications, including power generation, medicine, agriculture, aviation, engineering and archeology.
"An explanation or an ordinary lecture is not enough to make complex, science-intensive technology easy to understand. Existing multimedia solutions creating a full-immersion effect and interactive games involving students in the process help them get a clear understanding of the interesting and captivating world of science and technology. We invite the best nuclear industry experts and science evangelists from our country and abroad," Gulrukhsor Ravshanova, Head of UzAtom press service and ICAT, said in an interview for Uzbekistan News.
Last year alone, over 1,000 children and students from Tashkent and the Tashkent region visited the Information Center for Atomic Technology. According to ICAT employees, many children opt for engineering, research and technical professions after visiting the center. One of them is Makhbuba Shaikhnazarova who now studies at the Tashkent branch of MEPhI, majoring in Nuclear Physics and Technology.
"I remember how I was invited to visit ICAT when I was in the 9th grade. This is where I first heard about nuclear energy and nuclear power plants and learned about the best university training professionals for this industry. It was very interesting for me. After that I found more information about MEPhI, took part in science competitions and finally entered the Tashkent branch of MEPhI. I am very much glad I did it," one student said.