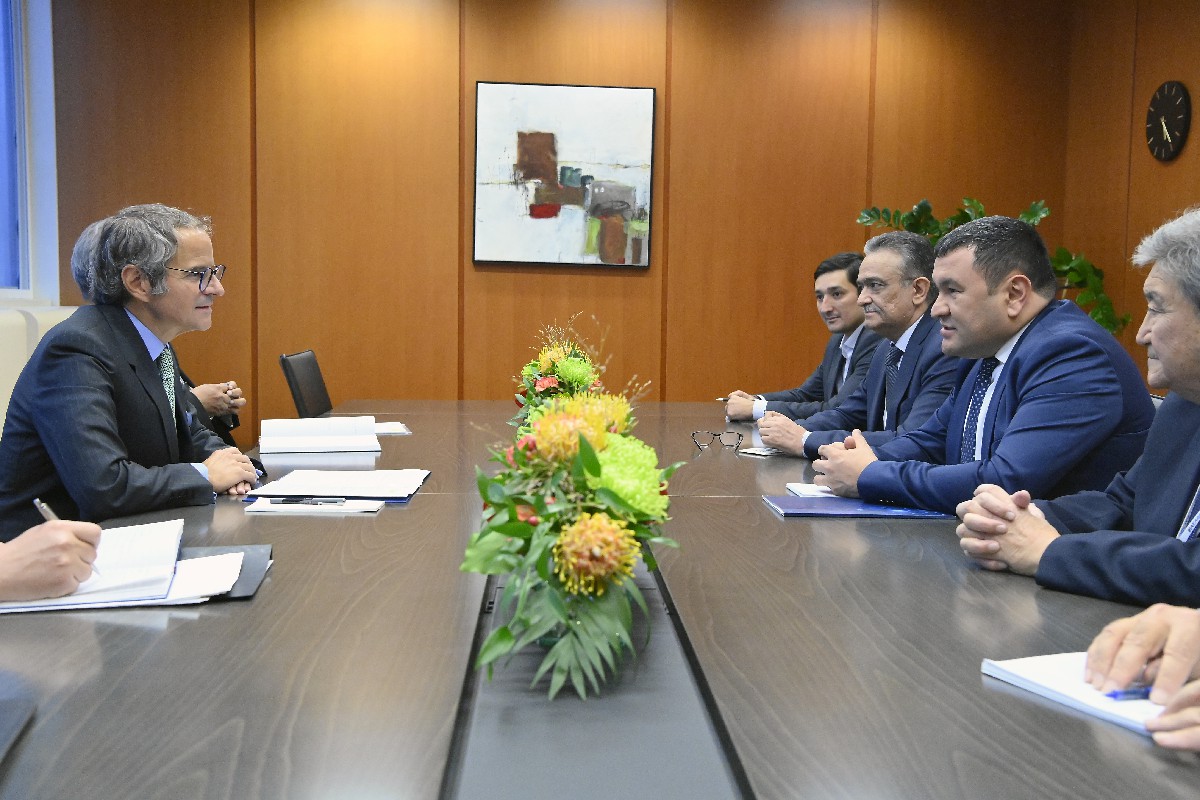 Last year, Uzbekistan was preparing for the construction of the country's first nuclear power plant and developing its national nuclear infrastructure. Specifically, it kept close contacts with the International Atomic Energy Agency (IAEA). Let us take a look back at the 2022 key events.
IAEA
Uzbekistan spent the last year in extensive cooperation with the IAEA. In late May, Uzbekistan delegation visited the IAEA Headquarters in Vienna. The delegates and IAEA representatives discussed implementation of the Comprehensive Plan for Cooperation in the Uzbekistan Nuclear Infrastructure Development in 2022–2024. To implement recommendations of the INIR mission held in 2021, Uzbekistan will take certain measures in 2022–2024, with the IAEA allocating over EUR 250,000 for that purpose.
In late June, Tashkent hosted a five-day workshop 'NPP Construction Site Safety Assessment and New Nuclear Installation Construction in Uzbekistan' as part of preparations for the SEED mission. SEED (Site and External Events Design Review Service) is a bundled peer review service designed to assist the IAEA's Member States.
In September, a delegation from Uzbekistan took part in the 66th Session of the IAEA General Conference in Vienna. Director General of Uzbekistan's Agency for Nuclear Energy Development (UzAtom) Jurabek Mirzamakhmudov and IAEA Chief Rafael Grossi had a meeting in Vienna. Rafael Grossi said that the IAEA was ready to provide comprehensive support to Uzbekistan in its efforts to develop nuclear infrastructure and deploy nuclear technology across different industries. According to him, the agency launched a strategic partnership with Uzbekistan in training healthcare professionals for the operation and maintenance of nuclear medicine equipment.
Business activities
In late April, Tashkent hosted INNOPROM Central Asia international industrial trade fair attended by over 700 companies and business delegations. Rosatom was an active participant in both the business program and exhibition, having presented cutting-edge technologies and solutions for agriculture, medicine, energy storage and many more. Visitors to Rosatom's stand had a chance to learn about the project of a multi-­purpose irradiation center that will be built in partnership with Uzbekistan's Gatter Group. The center is designed to treat agricultural produce and sterilize medical items with ionizing radiation. The center will be capable of processing over 70,000 tons of agricultural produce and 7,000 tons of medical items per year.
Advantages of nuclear energy, new technologies and Rosatom's competencies in this field were discussed by researchers, experts and businessmen from Russia, Uzbekistan and other countries at the 1st Uzbekistan Energy Forum (UEF 2022) held in Tashkent in late June.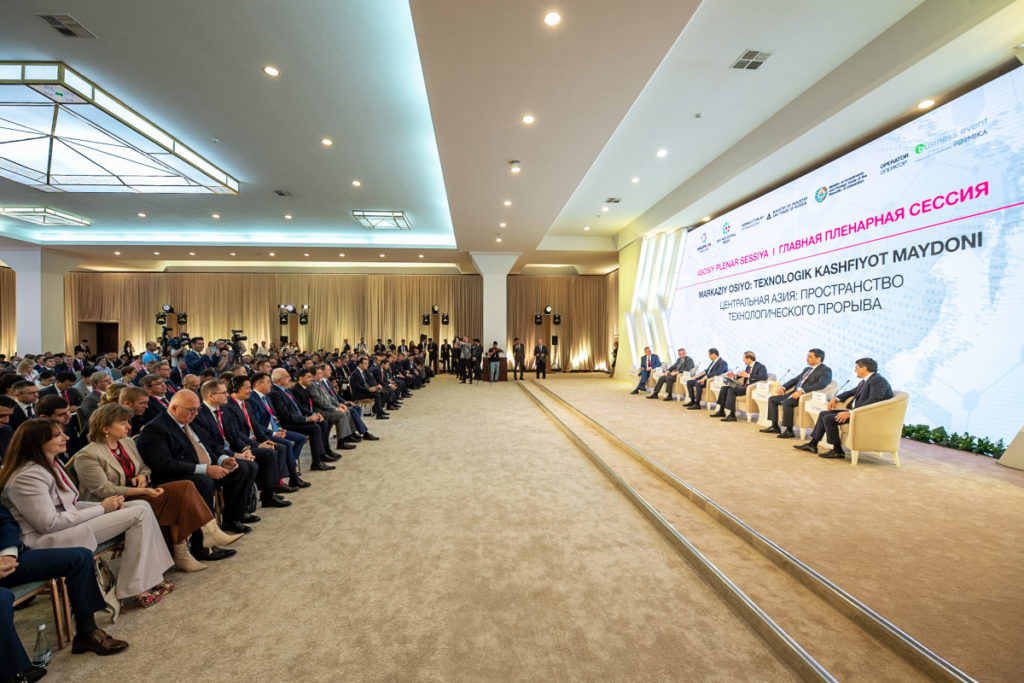 In mid-­July, UzAtom, RosEnergoAtom (part of Rosatom), and Rosatom Technical Academy signed a memorandum of understanding. The parties agreed to focus on a training program for Uzbekistan teachers, technical tours to Russian nuclear power plants, and internships at Russian nuclear training centers.
In November, a delegation from Uzbekistan attended most of the key events at Atomexpo 2022 international forum, where a number of far-reaching documents were signed. The Institute of Nuclear Physics (INP) of the Uzbekistan Academy of Sciences and Rosatom's research division signed a cooperation agreement for joint research and development projects in reactor material studies, calculation of exotic reactions, and astrophysics. Rosatom and INP also signed a legally binding agreement on joining the international MBIR Consortium. Another agreement was signed with Rosatom's nuclear fuel company TVEL and covered nuclear decommissioning and waste management.
Public life
In February, the Russian House in Tashkent in association with Rosatom and Uzbekistan's Agency for Nuclear Energy Development (UzAtom) organized a visit to the information center for atomic technology (ICAT) for grade 8 students from Pushkin School No. 10. They watched an educational video about radiation and nuclear energy, took part in quizzes and contests, and gave a look-over to the massing model of the nuclear power plant to be built in Uzbekistan. The ICAT employees also told the children about the possibilities of nuclear technology in agriculture, medicine and power generation.
In late May, Uzbekistan's capital Tashkent hosted a strategic session for the employees of Russian nuclear energy information centers, and ICATs located in Uzbekistan and Kazakhstan. The participants of the session shared best practices and discussed a strategy for the development of information centers and possibilities of launching joint programs.
Nuclear power plants do no harm to the environment. This is what Uzbekistan representatives, who took part in the international fishing tournament organized by Rosatom, could see for themselves. The tournament was held in the Gulf of Finland, close to the Leningrad NPP, one of Russia's largest nuclear power plants. Amateur anglers from Uzbekistan took part in the tournament for the first time and won an award in the Will-to-­Win category.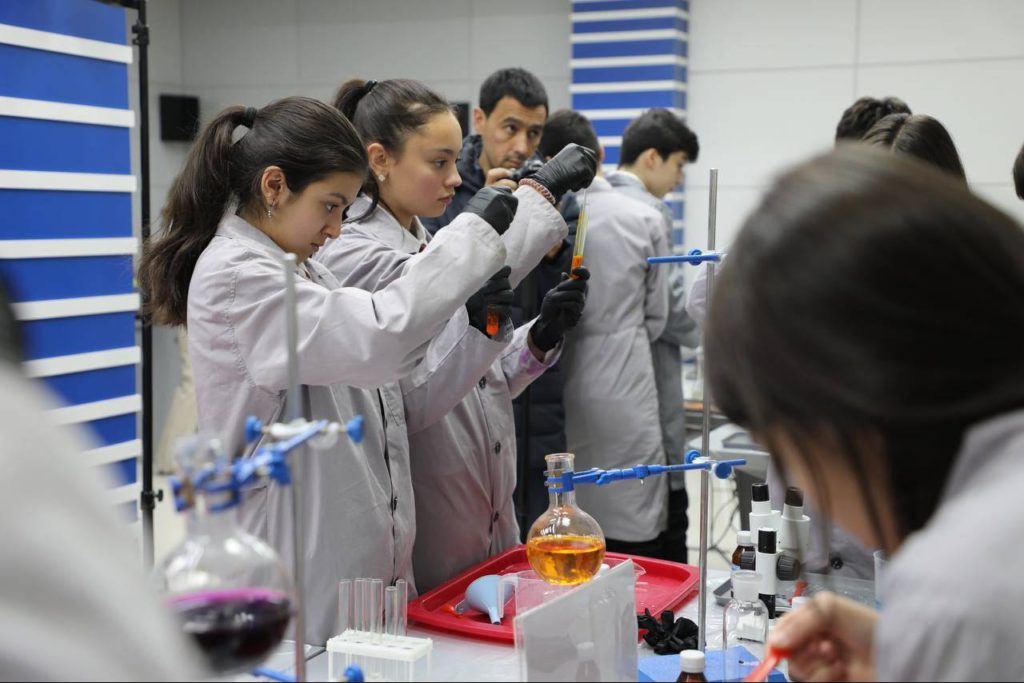 In December, Uzbekistan hosted the fourth annual Science and Atom Festival organized with support from UzAtom and Rosatom. Having brought together about 550 school and university students for three days, the Festival was held at three venues — ​Tashkent branch of the National Nuclear Research University (MEPhI), the ICAT, and School No. 10 in the village of Uchkulach, Forish District, Jizzakh Region. The winners of the science quest and the 'academic battle' and the most active participants received valuable gifts.