In July, Moscow hosted the International BRICS Expert Forum on Nuclear Medicine. Organized by the Russian Ministry of Health and Rosatom, the forum aims to become a venue for sharing nuclear medicine expertise and technologies. Among the attendees were representatives of Brazil.
The BRICS countries (Brazil, Russia, India, China, and South Africa) account for over two fifths of the world's population. "We join forces to unlock our economic potential and solve social problems that have no borders. This forum is primarily dedicated to fighting one of the archenemies of humanity, which can only be defeated by joint efforts — ​cancer," said Kirill Komarov, Rosatom's First Deputy CEO for Corporate Development and International Business.
The event was attended by top managers and leading researchers of major medical research centers, manufacturers of medical radioisotopes and radiopharmaceuticals from the BRICS countries, and representatives of government authorities.
In Russia, nuclear medicine is used to diagnose and treat various diseases, particularly cardiovascular and neurological conditions, but the key focus has always been placed on fighting oncology. There are 20 radiopharmaceuticals approved in Russia, and most of them are produced domestically. Radioactive iodine therapy of thyroid cancer and thyrotoxicosis makes up the largest share (75 %) of treatment procedures.
In partnership with the Ministry of Health, Rosatom operates across the entire spectrum of nuclear medicine, from the fabrication of isotopes to the construction of high-tech medical centers. As an example, Europe's largest radiopharmaceuticals factory set up in Obninsk (Kaluga Region), is slated to begin operations in 2025.
Rosatom's most popular products abroad are isotopes and cyclotrons, but much interest is also aroused by its new innovative products, one of which is Brachyum gamma therapy system. It is used in high-dose brachytherapy procedures, in which the radiation source is injected right into the cancer-­affected organ. Equally interesting is Tianox, a nitric oxide therapy device. This is the world's first unit that synthesizes nitric oxide from air right at the patient's bedside. This June, an agreement was signed between Rusatom RDS (part of Rosatom) and the Egyptian company Med Pharma Group providing for the deployment of Tianox-­based nitrogen monoxide therapy at Egyptian medical institutions.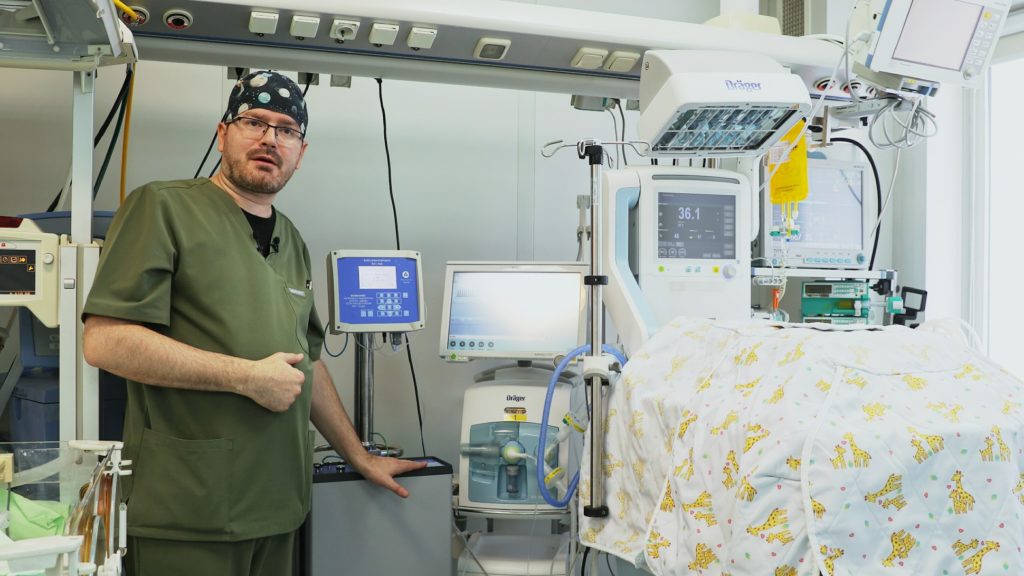 Rosatom is ready to supply these products to the BRICS countries as well.
Brazil exploits the potential of nuclear medicine and works to expand access to radiation therapy. According to the speakers at the medical forum, 2 million out of 218 million Brazilians undergo diagnostic procedures and 77 thousand receive therapy annually. The government plans to double this figure to ensure that as many patients as possible undergo necessary procedures.
Brazil uses mostly positron emission tomography (PET) scans and gamma cameras as primary radionuclide diagnostic tools to obtain detailed images of organs and tissues. For diagnostics, technetium, iodine, gallium and thallium isotopes are used while iodine, samarium, lutetium and radium isotopes are utilized for treatment. Most of them are made in Russia as Rosatom meets around 30 % of Brazil's demand for medical isotopes.
However, both Russia and Brazil are convinced that cooperation in nuclear medicine can and should be expanded.
"The Brazilian nuclear medicine market, as well as the broader Latin American market, looks promising for Rosatom, and we would like to continue strengthening business contacts. In addition to isotope supplies, we and our Brazilian partners are considering the possibility of establishing a joint radiopharmaceuticals factory in accordance with GMP standards," said Anton Shargin, Deputy CEO for Commercial Affairs at V/O Izotop.
"We have been working with Rosatom since 2015 and expect to expand our cooperation both in the supply chain and areas of expertise. We also share knowledge in nuclear medicine with our physician colleagues. Nuclear medicine is becoming a flagship for the development of innovative technologies that can have a solid impact on increasing life expectancy. This is only possible through partnerships at both national and international levels," said Rafael Lopes, President of the Brazilian Society of Nuclear Medicine and Molecular Imaging.