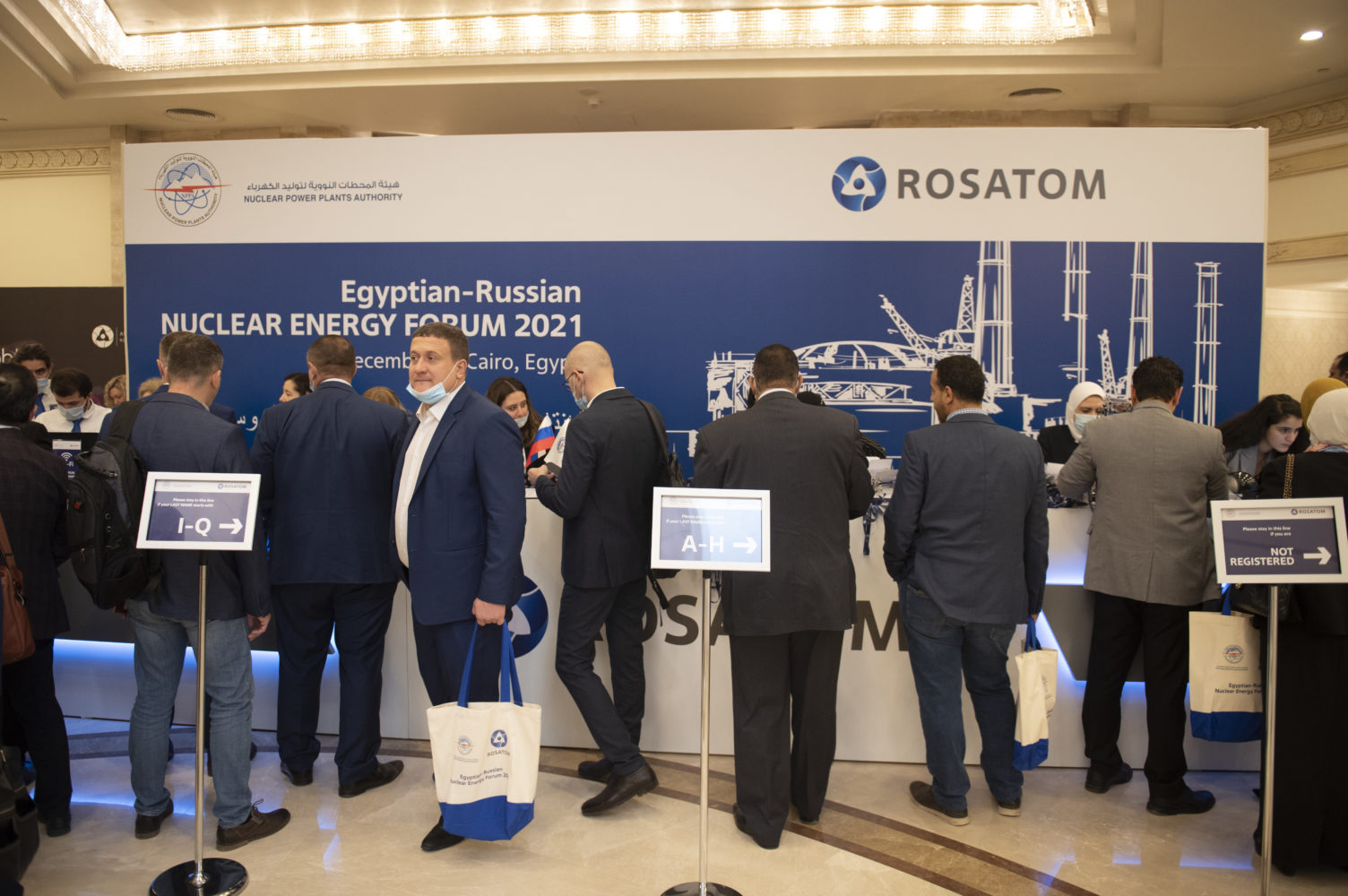 Egypt celebrated its first Nuclear Energy Day. Increasingly more events dedicated to the construction of Egypt's first nuclear power plant are held in the country. Experts from all over the globe keep stressing the advantages of nuclear energy as a reliable source of clean electricity at predictable prices.
November 19 is Egypt's Nuclear Energy Day celebrated this year for the first time to commemorate the signing of the Russian-Egyptian agreement for the construction of the country's first nuclear power plant on November 19, 2015.
"Having signed the agreement with Russia on November 19, 2015, Egypt stepped into a new era that revived hope and pointed the way to achieving Egyptian dreams. This is a truly remarkable day for our nation in general and the nuclear industry in particular. That was the day when the Nuclear Power Plant Authority embarked on El Dabaa Project," Prime Minister Mostafa Kamal Madbouly said speaking at the event.
The nuclear cooperation between Russia and Egypt started as long ago as the mid-twentieth century with the construction of research reactors. According to Mostafa Madbouly, Egypt is one of the first countries to appreciate the advantages of nuclear energy and approve the establishment of the IAEA in 1957.
Vice President of ASE and El Dabaa Project Director Grigory Sosnin congratulated Egypt on the event on behalf of Rosatom. He said that preparations were continuing on the site, with infrastructural facilities being constructed in parallel with a sea port to receive oversize and heavyweight components for the nuclear power plant. Huge work was done in collaboration with the Egyptian party to prepare all the necessary licensing documents. In late June, the national regulator received a full package of documents needed to obtain a construction permit for Units 1 and 2 of El Dabaa Nuclear Power Plant. As soon as the construction license is issued, construction works will begin. "Our joint project is also a meaningful contribution to the social, economic and technological development of the country. Nuclear energy as an important source of low-carbon electricity will help Egypt achieve its long-term climate ambitions and sustainable development goals. It will contribute to regional development and improve the quality of life," Grigory Sosnin pointed out.
El Dabaa is in the focus of attention of Russian and Egyptian top-rank officials. In mid-November, Presidents Vladimir Putin and Abdel Fattah al-Sisi had a telephone talk and discussed, among other things, the nuclear construction project.
The construction of Egypt's first nuclear power plant was also discussed in detail at the Russian-Egyptian Nuclear Forum held on December 7. Top ranking officials from Egypt's Nuclear Power Plant Authority and top managers of Rosatom and other Russian companies talked about the specifics of procurement and local content in the construction project, and raised issues of public acceptance and awareness of nuclear energy. Representatives of the Nuclear Industry Construction Association spoke about advanced materials and technologies employed to build nuclear power plants. The closing session of the forum was dedicated to the contribution of El Dabaa Project to achieving sustainable development goals and fighting climate change.
Nuclear energy is the second largest source of low-carbon electricity globally. It accounts for about 10% of electricity generation in the world and should become a critical tool of climate change prevention. This was said by Alexander Voronkov, Rosatom's Vice President and Director at Rosatom Middle East and North Africa, in an interview for Asharq al Awsat newspaper (Saudi Arabia). He reminded that research by the International Energy Agency (IEA) demonstrated the impossibility of achieving decarbonization goals laid down by the Paris Agreement without nuclear energy.
A nuclear power plant generates electricity 24/7 regardless of weather conditions. It is a low-carbon and environmentally safe source of electric power and requires a relatively small area if compared with other clean energy sources of the same capacity. According to Alexander Voronkov, nuclear stations prevent 2 gigatons of CO2 emissions annually, which is equivalent to the amount of carbon dioxide produced by 400 million cars per year. In 1971–2018, nuclear energy reduced CO2 emissions by 74 gigatons.
"The fact that Middle East and North Africa countries, which are rich not only in oil but also in solar and wind energy, increase their investments in nuclear energy proves unequivocally that nuclear will play an indispensable role in shaping a green energy mix of the future. First and foremost, a nuclear power plant is a source of baseload power at a predictable and, ultimately, attractive price. I am sure that – with Barakah put into operation and completion of the projects like El Dabaa – other countries will grow in understanding that nuclear should be included in the national energy mix," Alexander Voronkov concluded.