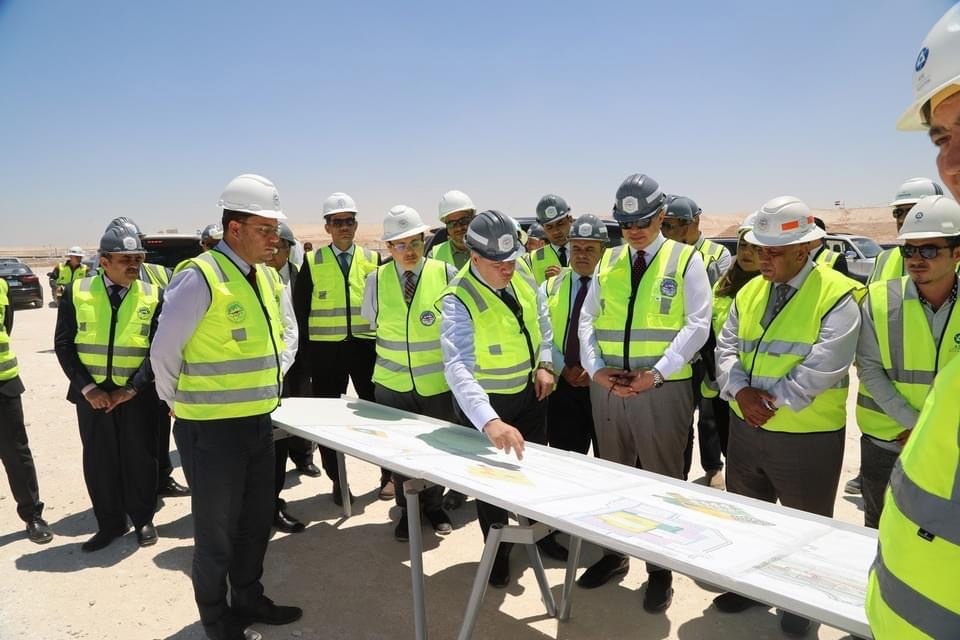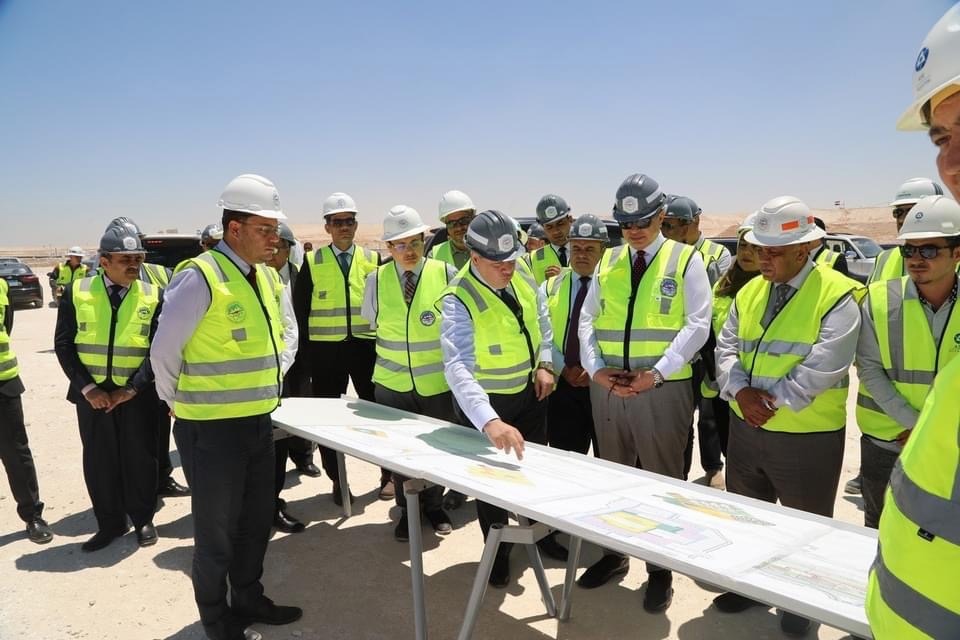 Extensive construction works are going on at the site of Egypt's first nuclear power plant. Not long ago the site was inspected by top-rank Russian and Egyptian officials. International industry majors are hired to do their part in the construction project.
El Dabaa project entered an active construction phase as first concrete was poured for the foundation of Unit 1 in July.
As announced by the Chairman of the Nuclear Power Plants Authority (NPPA), Amged El-­Wakeel, concreting of the foundation for Unit 2 is scheduled for mid-­November. The first unit is planned to be brought online in 2028, Amged El-­Wakeel added. The remaining three reactors will be commissioned one after another so that the total installed capacity of El Dabaa will reach 4,800 MW.
At present, construction of a sea berth for the nuclear power plant is nearing completion. Amged El-­Wakeel stressed that the berth would be an important element of the site infrastructure. This is where ships carrying equipment for El Dabaa will arrive at. The berth will be also used to deliver maintenance parts and materials throughout the service life of the nuclear power plant because maritime transport is the safest and best suited mode of transportation for heavy equipment.
Amged El-­Wakeel added that the sea berth would save time and money because transportation of heavy cargoes by land would be a challenging task due to the absence of suitable roads and bridges. What is more, costs of constructing a sea berth are lower than those of a required road infrastructure.
In early September, Russia-­based Izhora Plants (part of Rosatom) began to manufacture a nuclear reactor for El Dabaa Unit 1. The go-ahead was given by Rosatom's Director General Alexey Likhachev during a ceremony organized at the plant. "It is not the reactor that is created here at Izhora but rather a new way of life for Egypt. El Dabaa NPP will supply the country with green and sustainable energy for 100 years. So, I would like to wish Izhora that the equipment manufactured here can be used to study global geography for many years ahead," Alexey Likhachev stressed.
In August, El Dabaa construction site was visited by Egypt's Minister of Manpower Mohamed Saafan accompanied by Amged El-­Wakeel and Rosatom's top managers. The delegation inspected reactor building grounds and berth structures and then listened to reports on the progress in construction works.
Minister Mohamed Saafan noted that he would continue to provide all assistance needed to the El Dabaa construction project throughout its delivery. Earlier this year, in July, an office of the Ministry of Manpower was opened in the city of El Dabaa through joint efforts of the Russian and Egyptian parties. "These measures will facilitate employee onboarding for El Dabaa project," Mohamed Saafan noted.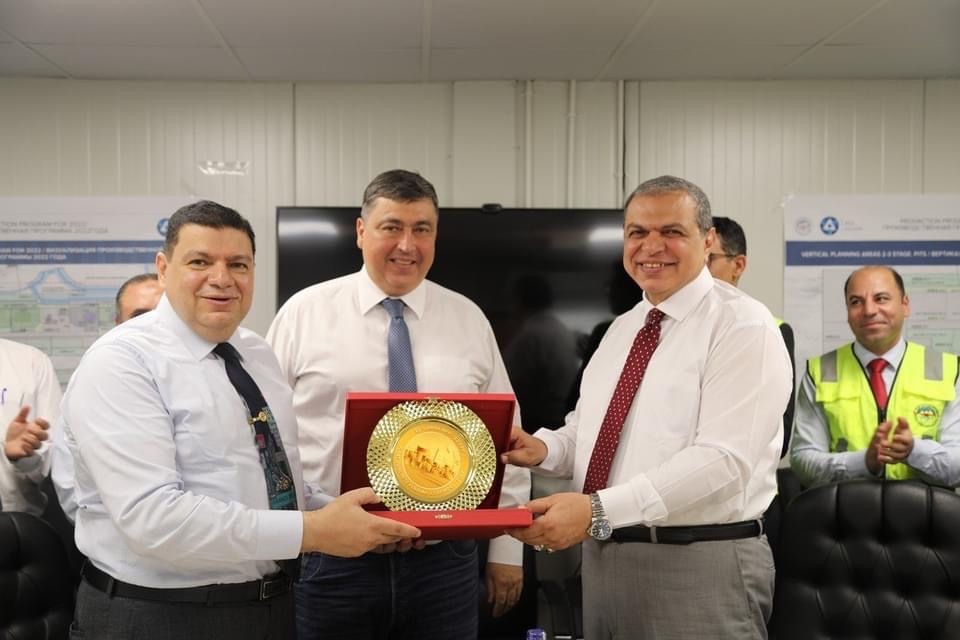 Best-in-industry companies from all over the world take part in the construction of Egypt's nuclear power plant. In late August, Korea Hydro and Nuclear Power (KHNP, South Korea) signed a contract for the El Dabaa project. KHNP will build around 80 buildings and structures for the four units of the power plant, as well as procure and supply equipment and materials for the turbine islands. "We will put our best effort and experience gained in the UAE [from the construction of Barakah NPP] into achieving success in El Dabaa project," KHNP President Hwang Joo-ho said.
Rosatom approved KHNP as a potential single-­source supplier following the consultations in December 2021. The company was qualified to negotiate the terms of the contract provided it meets procurement requirements.
"We at Rosatom are convinced that collaboration in nuclear technology should never stop even in turbulent times. Instead, we should strengthen and expand it in the interests of our countries," says Boris Arseev, Director for International Business at Rosatom.
"The project entered an active construction phase in July. International companies see El Dabaa NPP as an attractive construction project. KHNP joins a pool of qualified vendors, which comprise major Egyptian companies selected for on-site construction works," Alexander Korchagin, Senior Vice-­President for NPP Construction Projects at AtomStroyExport, pointed out.