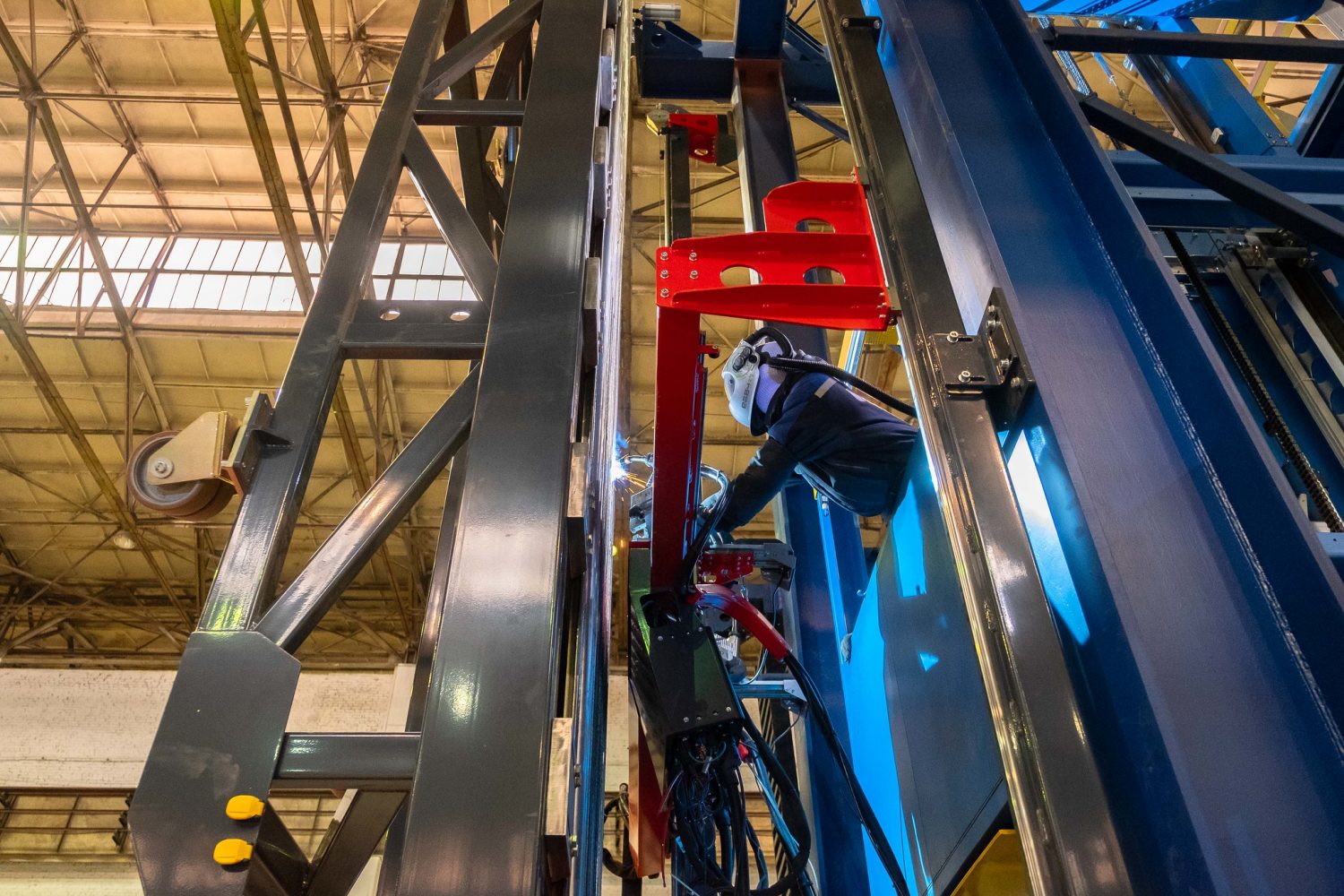 In May, ZiO-Podolsk (part of Rosatom's mechanical engineering division Atomenergomash) manufactured and shipped a third-stage superheater and two fourth-stage superheaters to the United Kingdom. With each steam superheater being nearly 9 meters long, 4 meters wide and 3.5 meters high, the total shipment weighed 100 metric tons.
That was the second shipment sent to the energy recovery plant in Riverside under the contract signed in early 2020. The first batch of machinery and equipment was shipped in March. ZiO-Podolsk will manufacture a total of eight items — ​six third-stage and two fourth-stage superheaters to replace similar components. The Riverside Resource Recovery Facility was built in 2010 and is undergoing a major upgrade.
The contract provides for the first shipment of Russian-made equipment for a waste-to-energy plant engineered by Hitachi Zosen Inova.
"We worked closely with the customer and technology partner at the preliminary stage of the project. The resulting production facility built at ZiO-Podolsk meets all Russian and international standards. Regardless of the customer country, all products are similar in terms of quality, reliability and environmental safety," Atomenergomash CEO Andrey Nikipelov said.
Hitachi Zosen Inova is a Swiss-Japanese provider of turnkey waste-to-energy plants. Company's solution encompasses a variety of eco-friendly solutions, such as grate firing, reduction of nitrogen oxides destroying ozone (DeNox technology), flue gas cleaning, energy extraction, anaerobic digestion, intellectual recirculation of bottom ash and flue gas residue, and power-to-gas conversion.
Technology partnership between Atomenergomash and Hitachi Zosen Inova is part of Russia's national Environment project. "Hitachi Zosen Inova as a technology provider and its Russian partner ZiO-Podolsk will supply technology for a waste-to-energy plant to be built in the Moscow Region. The plant will process 700,000 tonnes of waste to generate 70 MW of electric power. This is the second plant to be built by the consortium in the Russian capital region for Alternative Generating Company (AGC‑1)," Hitachi Zosen Inova said. The new plant will be constructed near the town of Naro-Fominsk, 80 kilometers away from Moscow. According to the contract, the consortium will supply technology and a complete set of equipment.
Equipment for the first plant was manufactured in 2019 and installation is now underway.
According to the Russian Ministry of Natural Resources and Environment in 2019 Russian municipalities generated 53.9 million tonnes of solid wastes. According to openaccessgovernment.org, UK households produce around 22 million tonnes of waste every year.