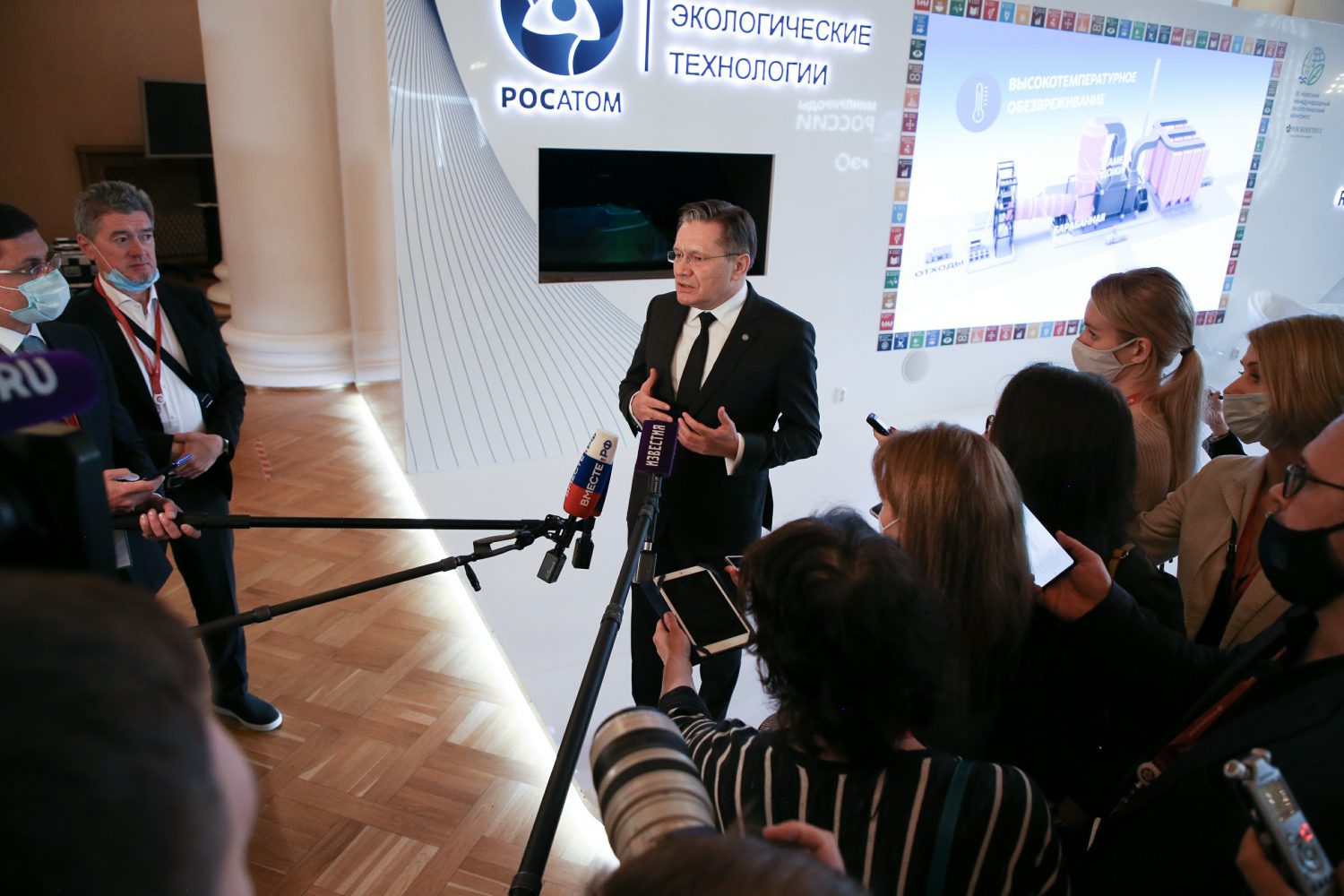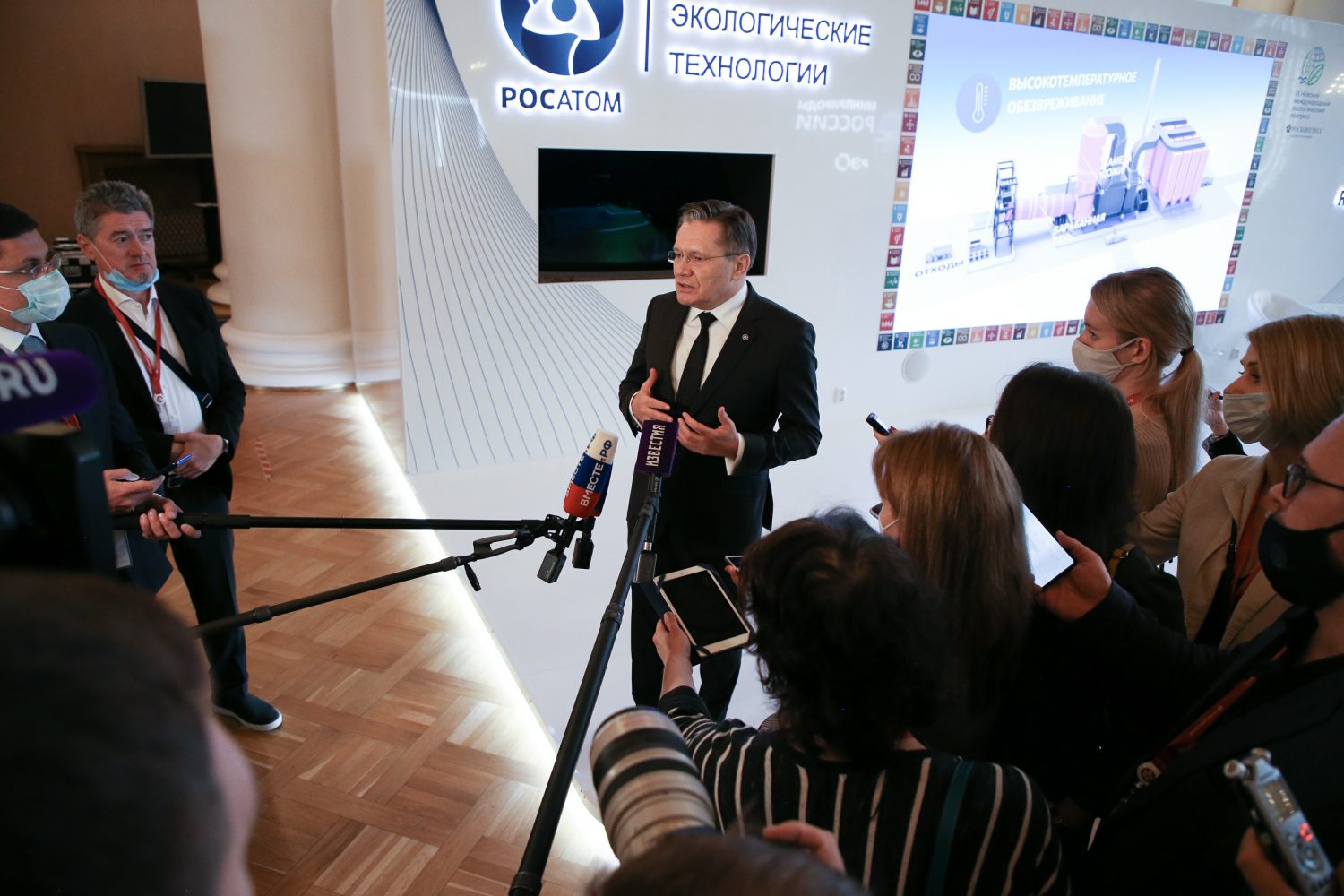 Russia has recognized the significance of nuclear energy and put it on the list of clean and sustainable technologies. Speaking at the plenary session of the 9th Neva International Environmental Congress, Rosatom Director General Alexey Likhachev quoted the figures showing that global CO2 emissions would grow by more than 2 billion tons a year if the existing 450 GW of installed nuclear capacity were replaced with hydrocarbon sources of energy. This is almost as much as all the forests on the Earth absorb every year, about 2.5 tons per annum.
Russia has long recognized the value of nuclear energy — ​it is now included in the government-­approved list of eco-friendly and sustainable economic activities. National government agencies are busy drafting laws and regulations related to climate and sustainable finance, yet there is still much left to be done to harmonize Russian and international criteria, metrics and mechanisms.
Despite being a global environmental trend-­setter, Europe has not come to a definitive conclusion about nuclear. "Unfortunately, discussion in the European Union and elsewhere in the world is still underway, so our essential task is to facilitate the worldwide recognition of nuclear as a clean energy source that meets the sustainable development goals," Alexey Likhachev stressed.
"If here, in Russia, we think ourselves to be climate positive, but importers of our products, primarily the EU, do not consider nuclear a low-carbon energy source, then our exporters will not be able to leverage the resources we have," explains Polina Lion, Chief Sustainability Officer at Rosatom.
It should be noted that Rosatom with its wind generation projects is already on track building sustainable supply chains. Rosatom's wind division NovaWind sells electricity produced at its wind farms to Russian exporters and international companies and is working on a procedure for issuing 'certificates of origin' that will confirm a non-carbon origin of electric power consumed.
Cleanup on a commercial scale
Another Rosatom's subsidiary Federal Environmental Operator (FEO) takes part in a number of environment protection and conservation projects initiated by the Russian government.
The closest to completion is a municipal waste disposal site in Chelyabinsk. The site has been reshaped, with gas and effluent collection and treatment systems and a protective screen installed, and then covered with soil to turn into a green hill. The project will be completed by September, and the site will be transferred to local authorities.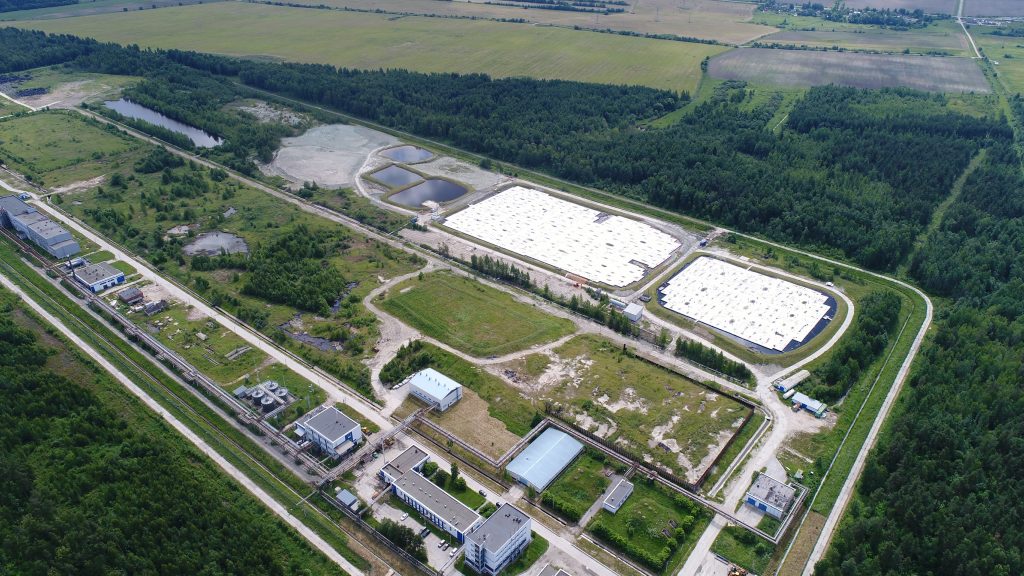 According to Andrey Lebedev, Director for Environmental Programs at Rosatom, a waste treatment plant was piloted at a hazardous waste landfill site near Krasny Bor, Leningrad Region. After a multi-­stage treatment, liquid wastes are turned into a dry geocomposite material and water, which is clean enough to be used in fish ponds. Tests conducted by an independent laboratory show that the waste treatment plant does its job well.
In Usolye-­Sibirskoye, FEO is developing a rehabilitation plan for UsolyeKhimprom, a shut-down chemical plant. The company also holds consultations about the Baikalsk Pulp and Paper Mill with the regulator and researchers from the Russian Academy of Sciences and is preparing to conduct a feasibility study and test the proposed recovery technology.
According to Maksim Korolkov, First Deputy Director for Environmental Projects at FEO, the primary task is to stop accumulation of hazardous industrial waste and eliminate the accumulated damage.
Accumulation of hazardous waste and formation of landfills may be prevented using principles of circular economy with waste fully recycled. A transparent information platform might also help, and FEO has already created one. About 60 Russian regions and hundreds of industrial facilities submit information to the Hazard Class I and II Waste Accounting and Monitoring System, which is now in its pilot operation phase. The system is expected to be commissioned in the fourth quarter of this year. The Russian nuclear corporation is also working to build infrastructure for the circular economy. Four of its plants are converted, and another three under construction, to process waste and produce mercury, glass, construction materials and other goods.
Federal Environmental Operator (FEO) is Rosatom's organization in charge of waste management. FEO provides radioactive waste management, nuclear legacy elimination, site rehabilitation and radiological monitoring services. In its capacity of a Russian federal waste operator, the company is authorized to handle hazard class I and II waste.
NovaWind consolidates Rosatom's wind generation assets and is responsible for its wind energy strategy.