Rosatom presented a multimedia installation at World Expo 2020 in Dubai. It explains, among other things, a major contribution made by nuclear energy to sustainable and carbon-free development.

In early October, Expo 2020, which had been postponed for a year over pandemic restrictions, opened its doors in Dubai. It is the first time the world exhibition has been held in the region of Middle East, Africa and South Asia and has already become the largest ever event in the Arab world.
The Russian future-­themed pavilion, Creative Mind: Driving the Future, tells a story of scientific and cultural achievements of the past and speculates about a world of the future.
"There are 192 countries participating in the exhibition. This is the largest possible number of exhibitors, so we are sure this year's Expo is a great opportunity for Russia to talk to the world about technology, science, creative mind, innovation and, of course, culture for 182 days," said Alexey Gruzdev, Russian Deputy Minister of Industry and Trade.
Rosatom's multimedia installation is a permanent part of the exhibition. It demonstrates, plainly and clearly, the evolution of human thinking and civilization achievements made possible thanks to the human pursuit for development and new knowledge. The installation also explains the possibilities of nuclear as a carbon-free and sustainable source of energy. Peaceful uses of nuclear energy improve life quality and lays a foundation for economic, social and scientific development of the nations.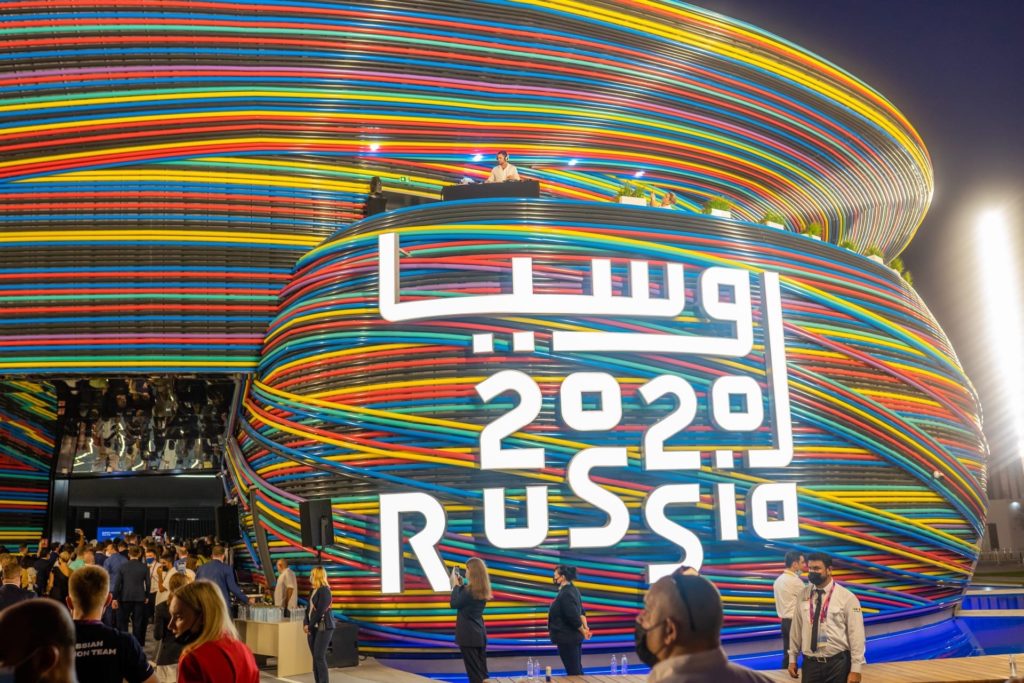 Rosatom will hold a number of events for its partners and media during six months of Expo 2020. Representatives of Rosatom will also take part in the business program of the Russian Pavilion.
"Nuclear power is an example of a high-tech and human-­centered industry, which is a cornerstone of development for the nations and, at the same time, a contribution to the satisfaction of human needs. Today, nuclear is more than just clean energy. Creating innovative solutions to pressing environmental, economic, social and other challenges, nuclear technologies ultimately improve the quality of life. Rosatom's exhibition in the Russian Pavilion at Expo 2020 is an opportunity to tell the global audience how nuclear technologies make an invaluable contribution to creating a sustainable future for younger generations," says Vadim Titov, President of Rusatom International Network.
Advantages of nuclear energy are often mentioned by officials and top managers from Egypt, a country that will soon build its first nuclear power plant at El Dabaa. Amged El-­Wakeel, Chairman of the Nuclear Power Plants Authority (NPPA), stressed in an interview for Egypt Today that the nuclear construction project created many new jobs and promoted social and economic development in the region of El Dabaa where a nuclear power plant with four 1,200 MW reactors would be built. He added that a testing process started for nearly 300 applicants for vacant positions. He also said that the number of jobs to be filled directly by contractors and subcontractors might reach 6,000. New jobs in related industries might grow more than fivefold at the final stage of the construction project.