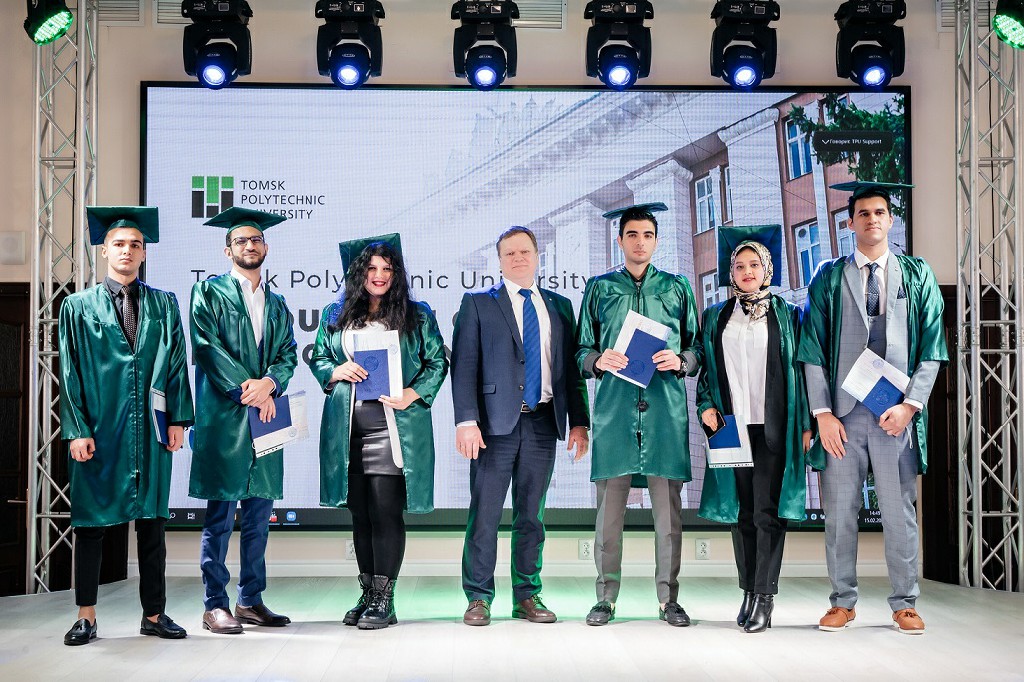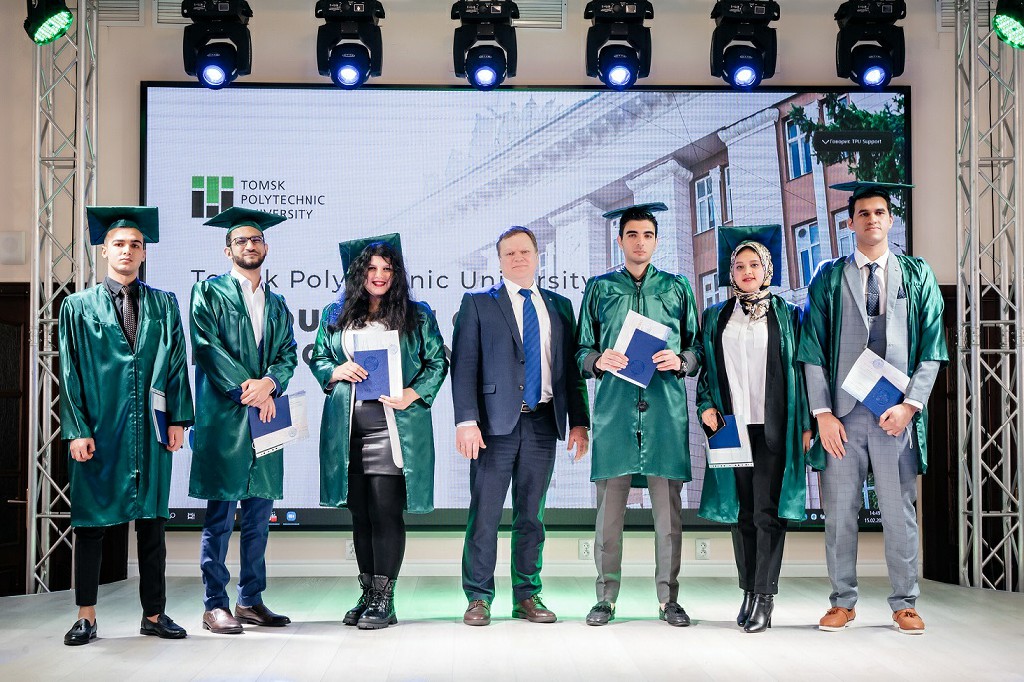 Preparations are underway in Egypt to build the country's first nuclear power plant. A construction permit was issued for the nuclear fuel dry storage facility; personnel for the yet-to-be-constructed plant undergoes training. Rosatom continues its efforts to raise public awareness about nuclear energy among Egyptians.
The Egyptian Nuclear and Radiological Regulatory Authority (ENRRA) issued a permit to select a construction site for a nuclear fuel dry storage facility, which will be used by El Dabaa NPP for 60 years.
ENRRA set up task teams consisting of the best experts to analyze the site assessments, Chairman Sami Shaaban said. After all the options were studied, a permit for the construction site was issued because the Environmental Affairs Agency had approved it before.
Apart from preparing for the construction of the country's first nuclear power plant, Egypt is working to train the personnel for the Egyptian nuclear industry. Since 2015, the Tomsk Polytechnic University (TPU, part of the consortium of Rosatom's core universities) and the Egyptian Russian University have been offering students a joint academic program in Design, Engineering and Operation of Nuclear Power Stations. The program is intended to last 5.5 years. During the first three years, the Egyptian students study general scientific subjects in their home country. During the next 2.5 years, they study the fundamentals of physics and kinetics, neutronic calculations, and principles of nuclear design, engineering and operation at the TPU School of Energy and Power Engineering. All subjects are taught in English.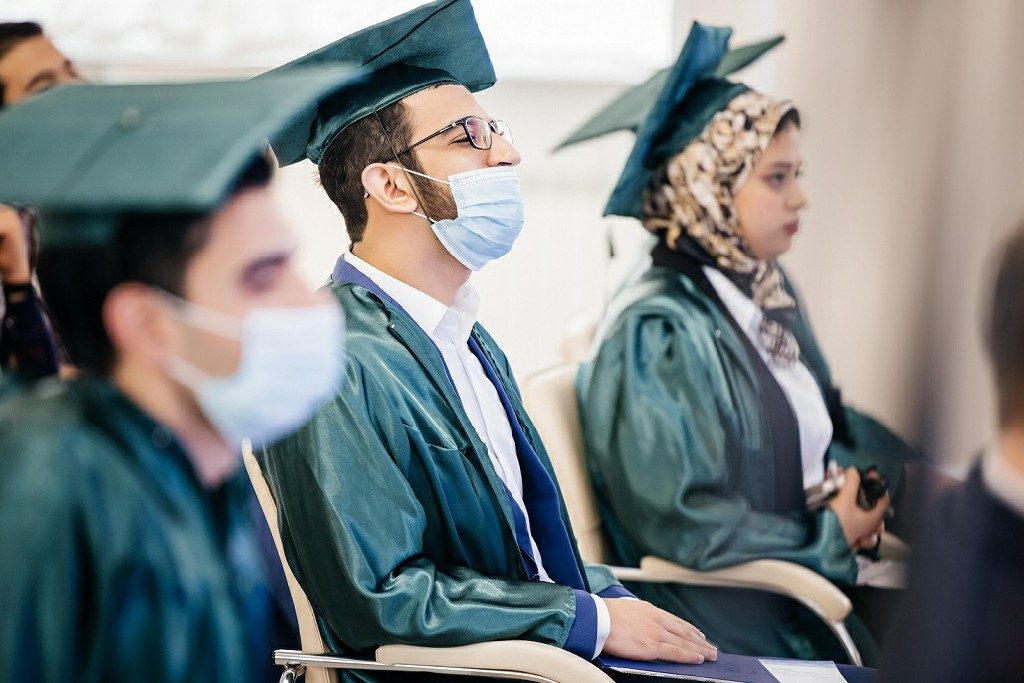 The third graduation ceremony took place in February as twelve Egyptian students received their diplomas.
"TPU has been teaching nuclear professionals for 70 years. Over 12,000 nuclear engineers have graduated from the university since then. Our graduates work at every nuclear power plant and every nuclear company in our country. Over the last five years alone, Rosatom employed 772 TPU graduates," Leonid Sukhikh, Prorector for Research and Technology Transfer at TPU, said at the ceremony.
The graduation ceremony was attended via a videolink by Mohamed El-­Sergani, Head of the Egyptian Cultural Bureau at the Russian Embassy of Egypt, Vera Upirova, Senior Manager at Rosatom's PMO for Education and International Cooperation, Grigory Sosnin, ASE Vice-­President and El Dabaa Project Director, Shariff El-­Dihaidi, Deputy General Director for Nuclear Energy Projects at Petrojet, Hanan Ibrahim, Director for Talent Development, Performance and Rewards at Hassan Allam Holding, and Amged Farag, a representative for international cooperation development at the Center of Industrial Modernization.
"Nuclear technology has long been the most sought-­after occupation for young people in Russia and abroad. Rosatom pays much attention to training the staff for national nuclear programs of its partner countries, Egypt included. More than 60 Egyptian students graduated from Rosatom's core universities with support from the Russian nuclear corporation. We are proud of those students, and they have every reason to consider TPU their alma mater," Vera Upirova said at the ceremony.
"During my years at TPU, I acquired new knowledge and practical skills and also found new friends who helped me feel at ease at the new place. Numerous hands-on training classes were very useful for my future career. I am planning to take on a Master's program at TPU to further improve my qualification and grow professionally. I am sure this will promote my career," Mohamed El-­Sayed, one of TPU graduates, shares his opinion.
Also in February, Rosatom took part in the Cairo International Book Fair. As part of its efforts to help explore nuclear energy and technologies, Rosatom in cooperation with the Nuclear Power Plants Authority of Egypt produced a book entitled 'Have Questions? We Have Answers! All You Wanted to Know About Nuclear Energy.' The book answers 62 most common questions related to nuclear energy, ranging from the basic concepts of nuclear physics, atomic structure, radiation and radioactivity concepts to the design principles of nuclear power plants and civil applications of nuclear technology. The book was donated to selected schools in Cairo and public libraries in Cairo, Alexandria and the Marsa Matrouh Governorate. Rosatom participated in the Cairo International Book Fair in cooperation with the Kotobna publishing house.
"We are delighted to take part in the Cairo International Book Fair this year. Participation in this prestigious event is an opportunity for us to inform people and expand their knowledge about nuclear energy and technologies. Debunking myths and stereotypes about nuclear energy and raising awareness about nuclear technologies among people are among key priorities for Rosatom. We hope that our books will give answers to people and inspire them to learn more about the industry that has been contributing to many aspects of our life and coping with global challenges for over 70 years," ASE Vice-­President and El Dabaa Project Director Grigory Sosnin said.
Apart from the new book, Rosatom also presented two other books that were popular at last year's fair. The Nuclear ABC explains the basics of nuclear physics, atoms and atomic energy, radiation, nuclear reactor design, and operating principles of nuclear power plants to children in a simple and easy language.
The Nuclear Professions describes a variety of professions in the nuclear industry and their contribution to social development and environmental conservation. This book informs students exploring their professional futures about in-demand nuclear technology-­related career paths in a wide range of areas, from power generation and medicine to agriculture and archeology, amongst others.