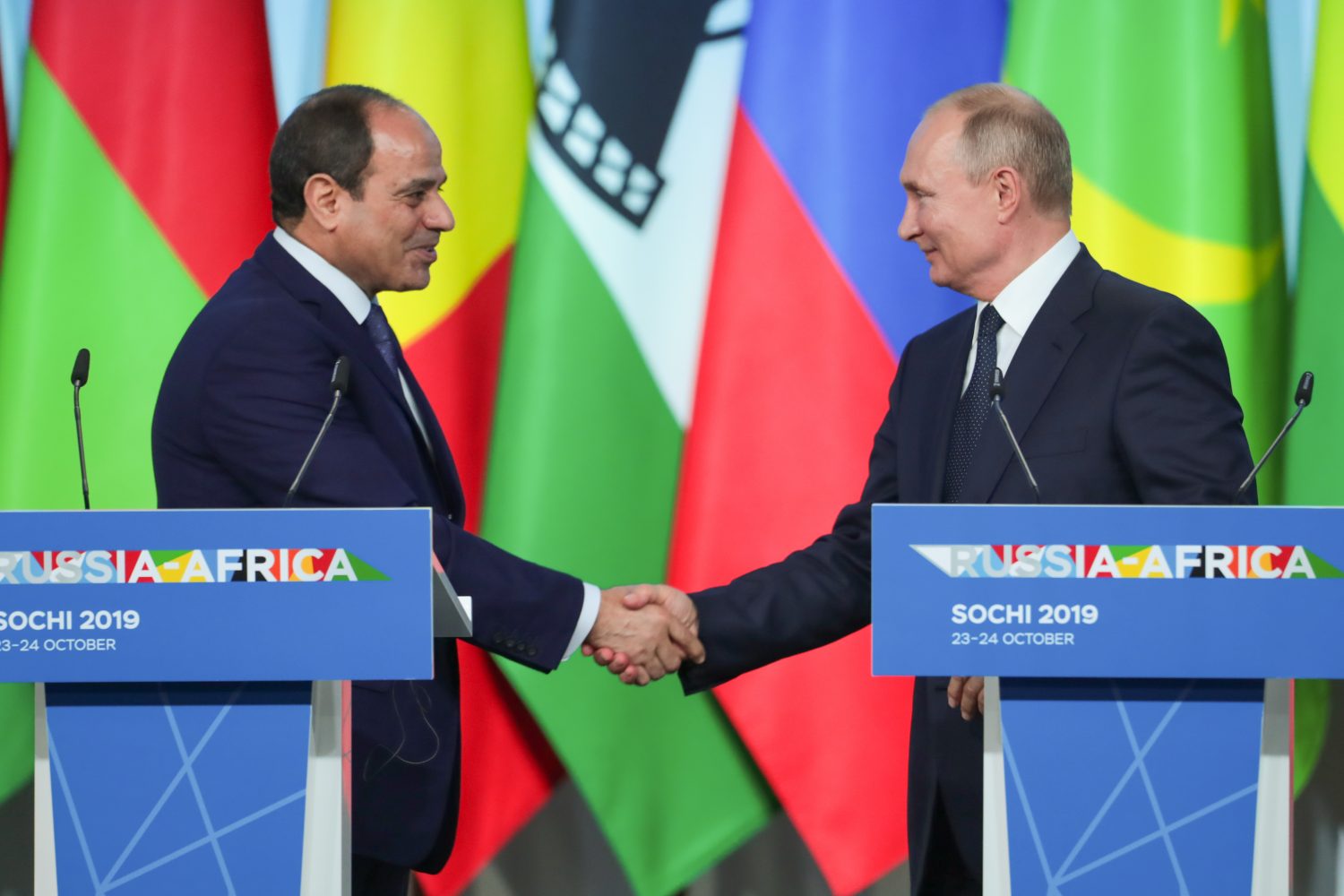 The leaders of Russia and Egypt co-chaired the largest international Africa-focused forum. During the event, they stressed close bilateral ties and joint efforts of the countries in developing large projects. "We have large projects in the pipeline […]. They include a nuclear power plant and an industrial zone in Egypt. We are working hard in these areas and plan to invest USD 190 million in the development of infrastructure and raise up to USD 7 billion more," President Putin said.
Egypt's President Abdel Fattah al-Sisi stressed that he held dear close bilateral relations between Russia and Egypt. Talking about the importance of the El Dabaa project, he told Vladimir Putin, "Mr. President, I would like to invite you once again to Egypt to take part in the official groundbreaking ceremony for this important project and attend the contract signing ceremony to launch the Russian Industrial Zone in Egypt."
Amgad Alwakeel, Head of Egypt's Nuclear Power Plants Authority, said that the meetings held on the sidelines of the Russia-Africa Summit served as stimuli for the successful delivery of the El Dabaa NPP project. Alwakeel added that among the goals of El Dabaa were setting up nuclear and other industries that had not existed in the country before. For example, construction of the nuclear power plant will require specific pipe grades.
El Dabaa is the largest project in Egypt's history and will facilitate modernization of local industrial production. This has been repeatedly stressed by both Russian and Egyptian experts and officials. Tarek al-Metwally, a representative of Suez in Egypt's Parliament and a member of the Suez Industrial Committee, said in an interview to local media that the El Dabaa project was important for the country as a source of electric power and a tool to diversify the country's energy mix, ease the government's financial burden and protect the environment by reducing CO2 emissions. He noted that demand for electric power in Egypt has been growing by over 10% annually since 2010.
Al-Metwally added that the El Dabaa NPP would contribute to the development of national industry in the long term by increasing local share in the nuclear plant. He also said that Egypt's emerging nuclear industry would need thousands of qualified professionals, meaning more investments in nuclear education and related training courses. According to the official, this will lead to an overall improvement of educational standards and growth of employment opportunities.
Al-Metwally also mentioned that the nuclear power plant would be one of the largest taxpayers in the province, improving the quality of life with around USD 300 billion in taxes to be paid over its entire service life.
For reference
The El Dabaa Nuclear Power Plant will feature four Generation III+ VVER-1200 reactors. Russia will supply them with nuclear fuel throughout their entire service life, build a dedicated spent fuel storage facility, provide storage containers, and train relevant staff in the country. With the total capacity of 4,800 MW, El Dabaa will generate ten times more electricity than the Aswan High Dam, which today accounts for 9% of total power consumed in Egypt.