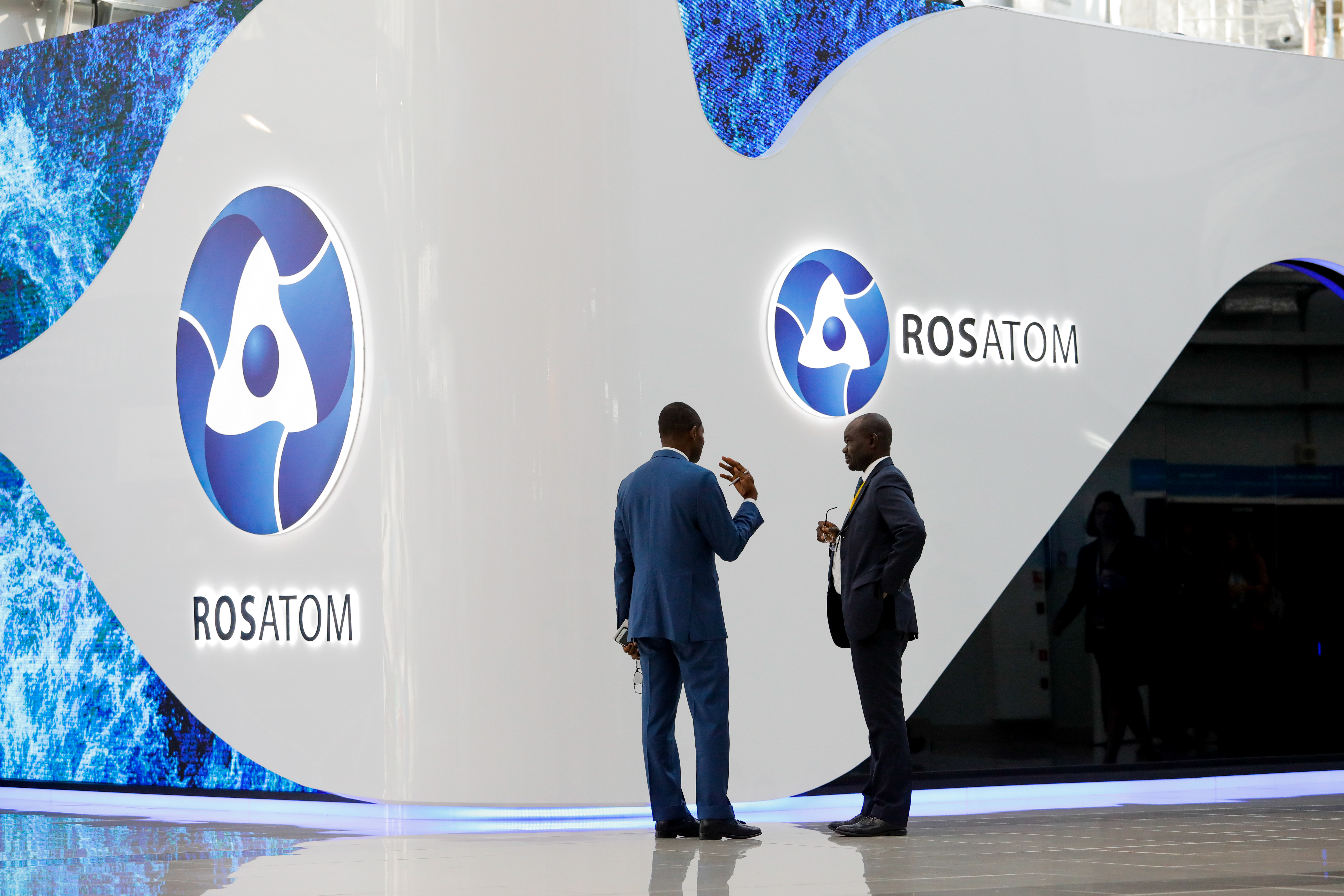 According to World Energy Outlook 2019 published by the International Energy Agency (IEA) in mid-November, Africa's urban population will grow by over 500 million people by 2040. These figures are even more impressive than the growth of urban population in China in 1990–2010. The IEA estimates that nearly 20 million people will need air conditioners and other cooling systems because of hot weather by 2040.
Despite a dramatic increase in power output from 193 GW in 2016 to 229 GW in 2018, electric energy remains in shortage in Africa. According to the Energy, Electricity and Nuclear Power Estimates for the Period up to 2050 prepared by the International Atomic Energy Agency (IAEA), the total output of electric power in 2018 reached 820 TWh. For comparison, Eastern Europe alone generates twice as much power as Africa (1,634 TWh). In 2018, electricity accounted for only 10% of total energy consumption. By contrast, biomass, including charcoal, made 52%. Demand for electric power in Africa will grow. "Electricity consumption is expected to grow at a faster rate — about 4.5% per year during the entire period. It is expected to increase from 2.4 EJ in 2018 to 4.0 EJ and 9.8 EJ by 2030 and 2050, respectively," the forecast reads.
Demand, however, does not necessarily mean the ability to pay. According to the World Bank's data for 2018, the largest African countries in terms of GDP are Nigeria (USD 469.4 bn), South Africa (USD 429.9 bn) and Egypt (USD 286.1 bn). However, many countries on the continent are very poor. According to the World Bank, over 30% of population in 26 African countries lives on less than USD 2 per day.
There is a need for resources in order to create effective demand for electric power. Broadly speaking, such primary resources are only two. The first one is our planet that has land to grow crops and minerals to mine. The other one is humanity, its knowledge and skills.
One of the problems is that the global market brings losses rather than income to African countries. In general, the continent is a net importer. According to the International Trade Center (ITC), exports from 54 African countries made USD 497.2 billion in 2018, while imports reached USD 573.4 billion.
The second problem is the sorry state of education in Africa. According to a report published on Worldpopulationreview.com (this website publishes statistics about global population) on November 7, 2019, sub-Saharan Africa is one of the least literate regions in the world. Niger is a country with the lowest literacy rate with less than 19% of adults able to read and write. "Sudan is another nation with a very low literacy rate of just 26.8%… Guinea also has a low literacy rate of just 30.4%," the study reads. Among ten least literate countries in the world are nine African countries: Burkina-Faso (36%), Central African Republic (36.8%), Benin (38.4%), Mali (38.7%), Chad (40.2%), Côte d'Ivoire (43.1%), Liberia (47.6%), Sierra Leone (48.1%) and Ethiopia (49.1%).
Although Rosatom's nuclear projects in Africa are yet in the preparatory phase, the Russian state nuclear corporation is already helping Africa solve at least one of its most pressing problems – access to quality education.
Atom 101
Rosatom invests money and efforts in educating people in its countries of presence. Education is, of course, nuclear-related. One of Rosatom's major goals is to dispel myths surrounding the field and explain the advantages of nuclear power generation. Such public awareness campaigns have been launched in Ghana, Zambia, Kenya, Nigeria, Rwanda, South Africa and North African countries. The campaigns include production and distribution of printed and audiovisual materials about nuclear technology, tours to Russian nuclear facilities for students, journalists and experts, lectures and presentations at conferences, information stands, films and consultations for local authorities.
For example, a fishing tournament was organized in the Gulf of Finland near Russia's largest Leningrad Nuclear Power Plant to dispel a myth that nuclear power plants affect sea life. It was a purely sporting event with the catch returned back into water. A team from Egypt won the tournament. "We were fishing near Leningrad NPP and there were a lot of fish there. This made it clear that NPPs do not affect ecology," Ghanem Hamed, one of the tournament winners, noted.
Focusing on knowledge for the future
Would-be students from Africa are one of Rosatom's target audiences on the continent. The logic is clear. When they come to Russia, they meet Russian people, make friends, gain knowledge and study Russian. If necessary, this background will enable them one day to be employed at a nuclear facility, act as consultants or even disseminate knowledge themselves.
For five years, Rosatom has been offering state-sponsored scholarships to those African students who want to major in nuclear technology and engineering in leading Russian universities. They annually allocate quotas to African students at Rosatom's request. Russian universities train students from Algeria, Ghana, Egypt, Zambia, Kenya, Nigeria, Tanzania, Uganda, Ethiopia and South Africa.
Rosatom is stepping up the pace of cooperation. At the Russia-Africa Summit held in November, the Russian nuclear corporation signed a cooperation agreement with the Peoples' Friendship University of Russia.
Students begin getting acquainted with Russian universities in schools where Rosatom presents its opportunities.
Rosatom also cooperates with local universities. It organizes awareness building lectures and career days in seven universities of Ghana, Zambia, Kenya and South Africa.
Investing in children
There is also a specific set of programs for schoolchildren. For example, Rosatom's representative office in South Africa funded a school in a poor neighborhood in South Africa and purchased study materials for it for three years (2015–2017). It also equipped a computer lab and classrooms for chemistry and physics lessons. "Our employees repaired the school with their own hands. You just cannot forget such a help," representatives of from Rosatom International Network's press service shared their impressions.
The same approach is used by Rosatom Group's Uranium One operating the Mkuju River mine in Tanzania. Its local subsidiary Mantra Tanzania sponsors a local hospital and has organized a library (including a digital one) for several schools in the Namtumbo District.
Supporting schoolchildren, especially those from poor communities, is very important because they get in the social lifts early in life. If children receive good school education, they have more chances, even if born in a poor family, to continue education, find a well-paid job and give quality education to children of their own.
Meet Russia
Even leisure and entertainment events organized by Rosatom place an emphasis on the need to acquire new knowledge. For instance, Rosatom has been holding an online video contest for school and university students for five years. The prize is an opportunity to visit a nuclear power plant or university offering nuclear-related majors. Last year, contest winner Veronica Gouws, who has a bachelor's degree in nuclear physics, visited the Tomsk Polytechnic University (TPU) and Tomsk Radiology Center. Veronica was so impressed with what she saw that she decided to take a postgraduate program at TPU and is currently majoring in nuclear medicine.
Another regular event is the International Smart Holidays. This is the simplest way for kids to learn more about Russia by being engaged in activities related to Russian traditions. They paint matryoshkas, cook pelmeni and play snowballs. This year's International Smart Holidays welcomed 20 children from Egypt and 11 more from Zambia.
Educating adults
Finally, to the main point. Rosatom trains professionals for its nuclear projects in the power generation and other industries. The latest example is Egypt. Rosatom plans to train around 2,000 people. Training programs will focus on two fields, operation and maintenance. Training courses for the operating staff will begin in 2020. Maintenance personnel will be trained starting from 2024. In addition, Rosatom holds seminars for potential suppliers. This is where Egyptian companies can learn more about the specifics of Rosatom's tendering procedures.
As our readers might remember, the EL Dabaa Nuclear Power Plant in Egypt will have four Generation III+ VVER-1200 reactors.
Social and business projects delivered by Rosatom improve the quality of life in African communities. For example, Egypt's El Dabaa will, along with dozens of years of reliable power supply, produce clean drinking water. For Egypt where life concentrates in the Nile delta and along the Red Sea shore, El Dabaa offers new opportunities for urban planning and agriculture development. Nuclear science and technology centers, in their turn, offer opportunities for food protection and hunger reduction, development of medical technology, and scientific research resulting in new knowledge.
Cooperation between Rosatom and African countries: current status
1. Algeria: 2017 – a memorandum of cooperation in staff training
2. Egypt: 2019 – onshore engineering surveys completed at El Dabaa, additional site surveys underway, documents submitted for offshore survey permit, construction license under consideration by the regulator
3. Tunisia: 2016 – an intergovernmental agreement
4. Morocco: 2017 – a memorandum of understanding and cooperation in peaceful uses of nuclear power
5. Sudan: 2017 – an agreement to develop a nuclear power plant project in Sudan 2018 – agreement to develop a floating nuclear power plant project in Sudan; staff training memorandum
6. Zambia: 2018 – a framework agreement for the construction of a nuclear science and technology center
7. Ghana: 2015 – an intergovernmental agreement on peaceful uses of nuclear power
8. Kenya: 2016 – a memorandum of understanding and cooperation in peaceful uses of nuclear power
9. Republic of the Congo: 2019 – a roadmap for Russian-Congolese cooperation in peaceful uses of nuclear power; an intergovernmental agreement on cooperation in peaceful uses of nuclear power
10. Nigeria: 2017 – an agreement to develop nuclear power plant and multi-purpose research reactor construction and operation projects in Nigeria
11. Rwanda: 2019 – an agreement for construction of a nuclear science and technology center in Rwanda
12. Uganda: 2019 – an intergovernmental agreement on cooperation in peaceful uses of nuclear power
13. Ethiopia: 2019 – a roadmap for cooperation in developing nuclear power plant and nuclear science and technology center construction projects; an intergovernmental agreement
14. South Africa: 2018 – a cooperation agreement on the use of nuclear non-power technologies
15. Namibia: uranium mining projects
16. Tanzania: uranium mining projects