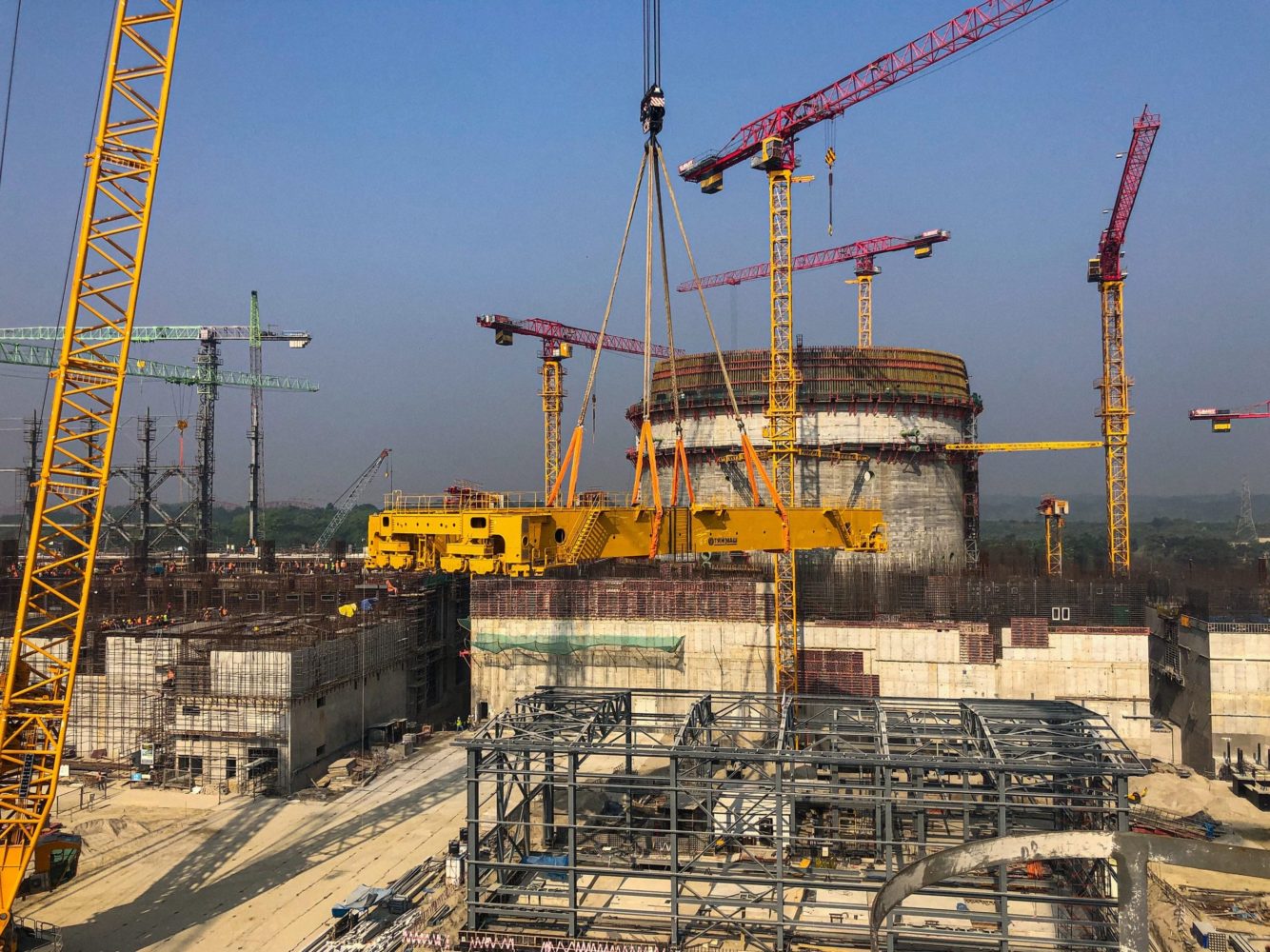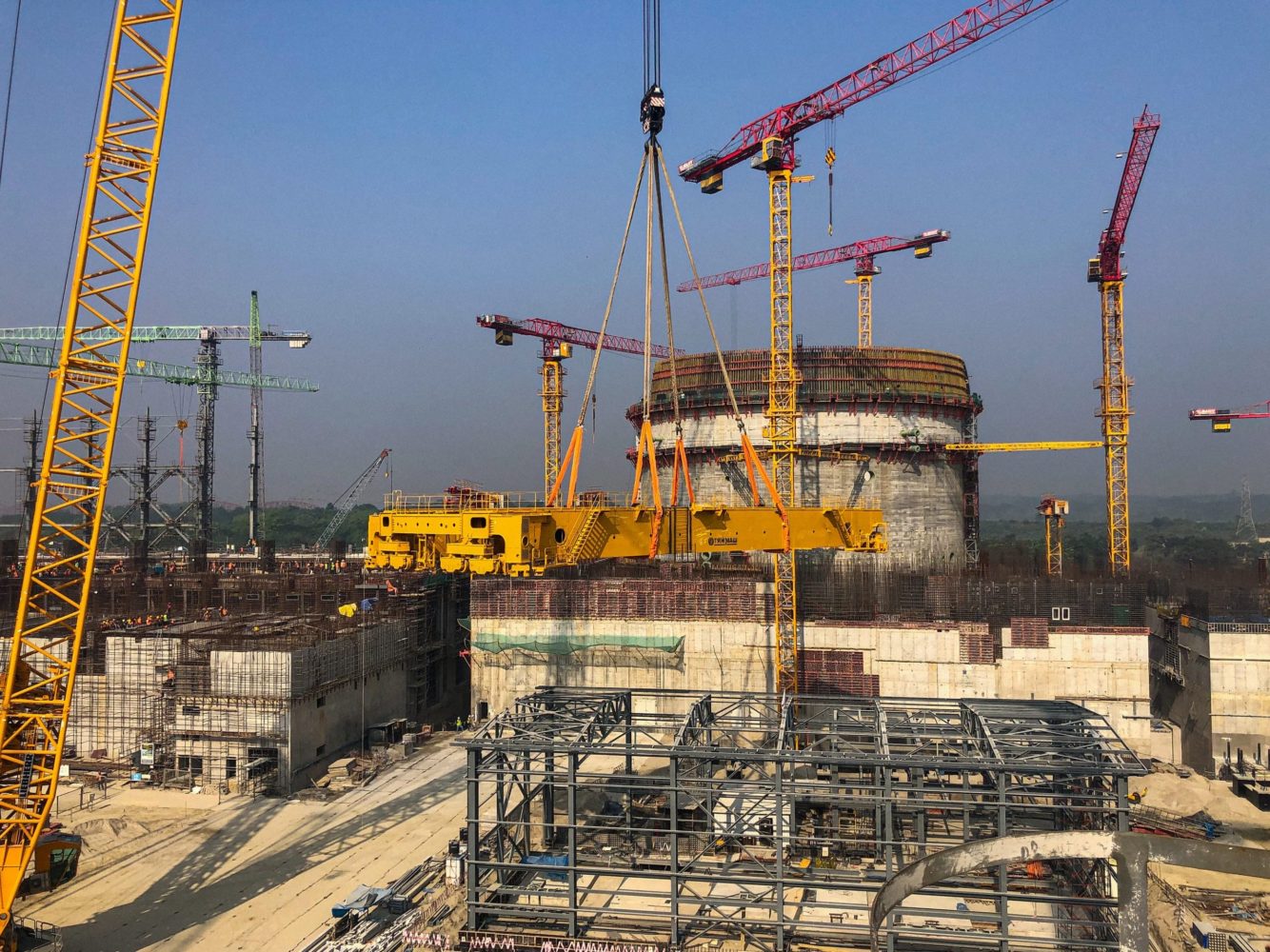 Construction works at Unit 1 of Bangladesh's first nuclear power plant move on with a number of key operations completed over the last few weeks.
In early April, the stator of the turbine generator was put into place in the turbine hall of the first power unit. The turbine generator consists of two main parts, a rotor and a stator. The rotor, a powerful accumulator of mechanical energy, rotates inside the stationary stator. This is the mechanism that converts mechanical energy into electric power.
"The turbine stator is the heaviest piece of equipment weighing more than 440 tons. Putting it into place allows us to proceed to the installation of core equipment on the turbine island of the plant," says Alexei Deriy, ASE Vice President and Director of the Rooppur construction project.
Turbine generator TZV-1200-2 was developed and manufactured in Russia. Its advantages include fire safety, improved reliability, and increased overload capacity due to low heat and vibration levels. Besides, its design contains no rotary shaft oil seals, fans or built-in gas coolers.
Earlier in late March, four steam headers were installed in their permanent position. The steam header is one of the largest parts of a steam generator. Weighing more than 10.305 tons, it is 11 meters long, 2.7 meters wide and over 3 meters high. The header consists of a 630 mm diameter pipe and ten steam outlet pipes. It is connected by welding to ten nozzles on the steam generator body from which steam comes first to the header and then to the turbine via a pipeline.
Russian nuclear companies continue to manufacture and ship core equipment for the Rooppur nuclear power plant in full accordance with the shipment schedule. Not long ago, a cargo ship carrying another set of equipment for the first and second units of the plant left the Russian port of Saint Petersburg. The new shipment contains 1,300 items of equipment weighing a total of 1,573 tons. The equipment is expected to arrive at the Rooppur site in June.
"Despite the international situation, we as general contractors of the Rooppur NPP construction project fulfill all our obligations with regard to construction works and equipment deliveries," Alexei Deriy pointed out.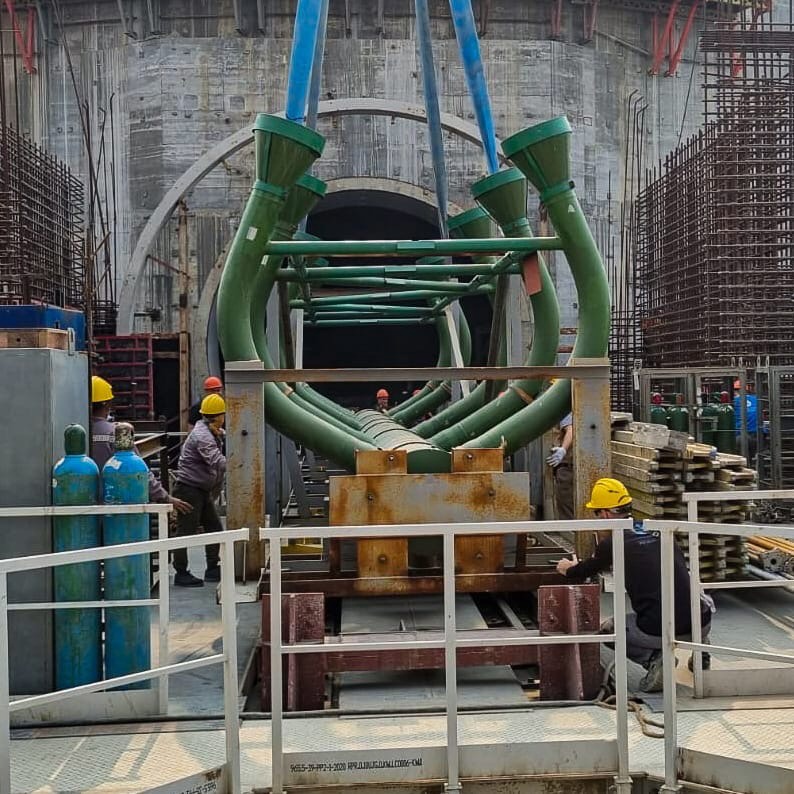 Construction of Bangladesh's first nuclear power plant is not the only project of the Russian nuclear corporation in the country. Rosatom is also engaged in social and educational events of the communities surrounding the nuclear construction site. In March, the Nuclear Energy Information Center in Ishwardi (Pabna District, Rajshahi Division) organized the Atomic Sprint quiz. It was held in several schools of the city and a conference hall of the center. During the quiz, contestant teams had to answer science-related questions. About 180 children from Ishwardi schools took part in the contest. The winners received valuable gifts.