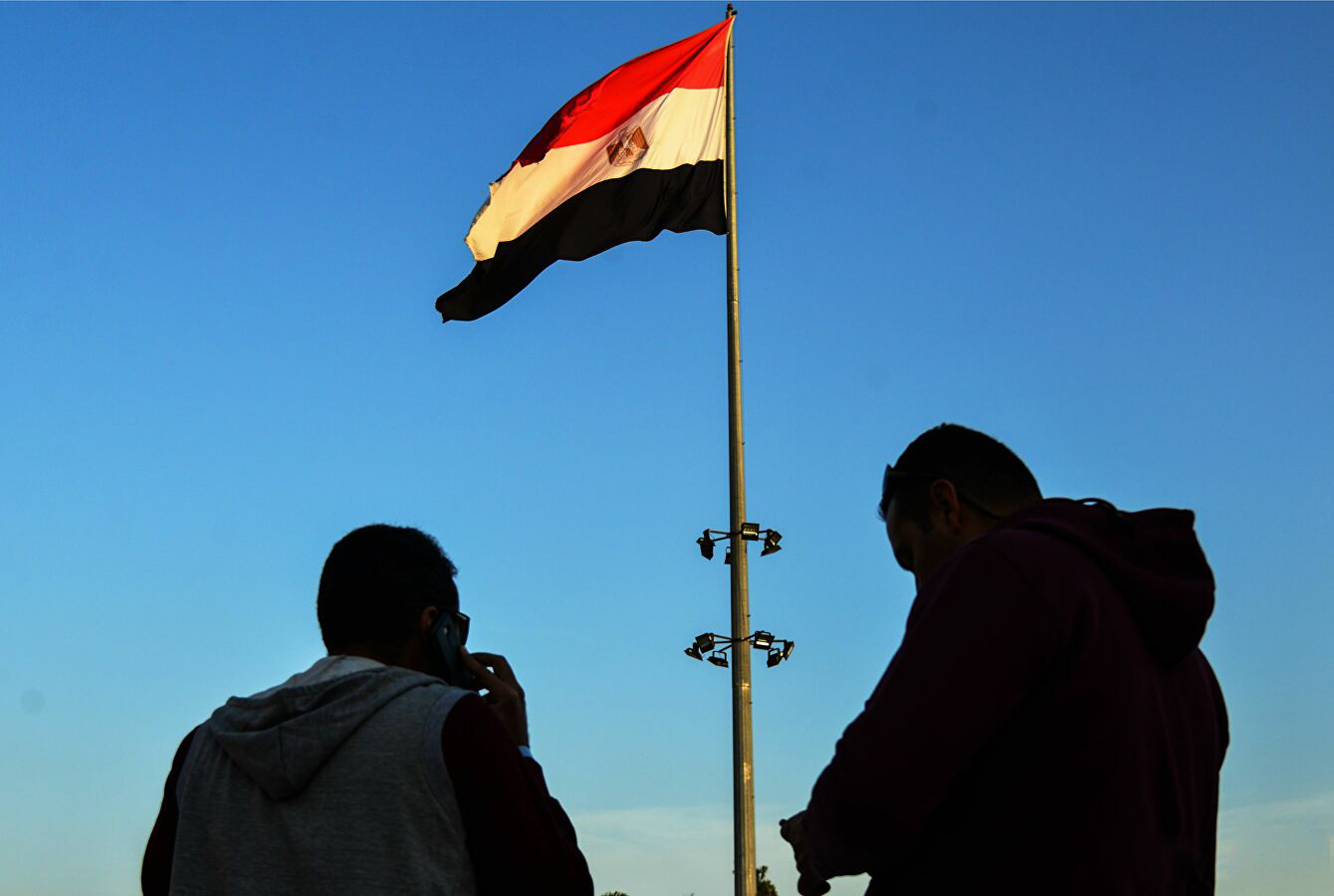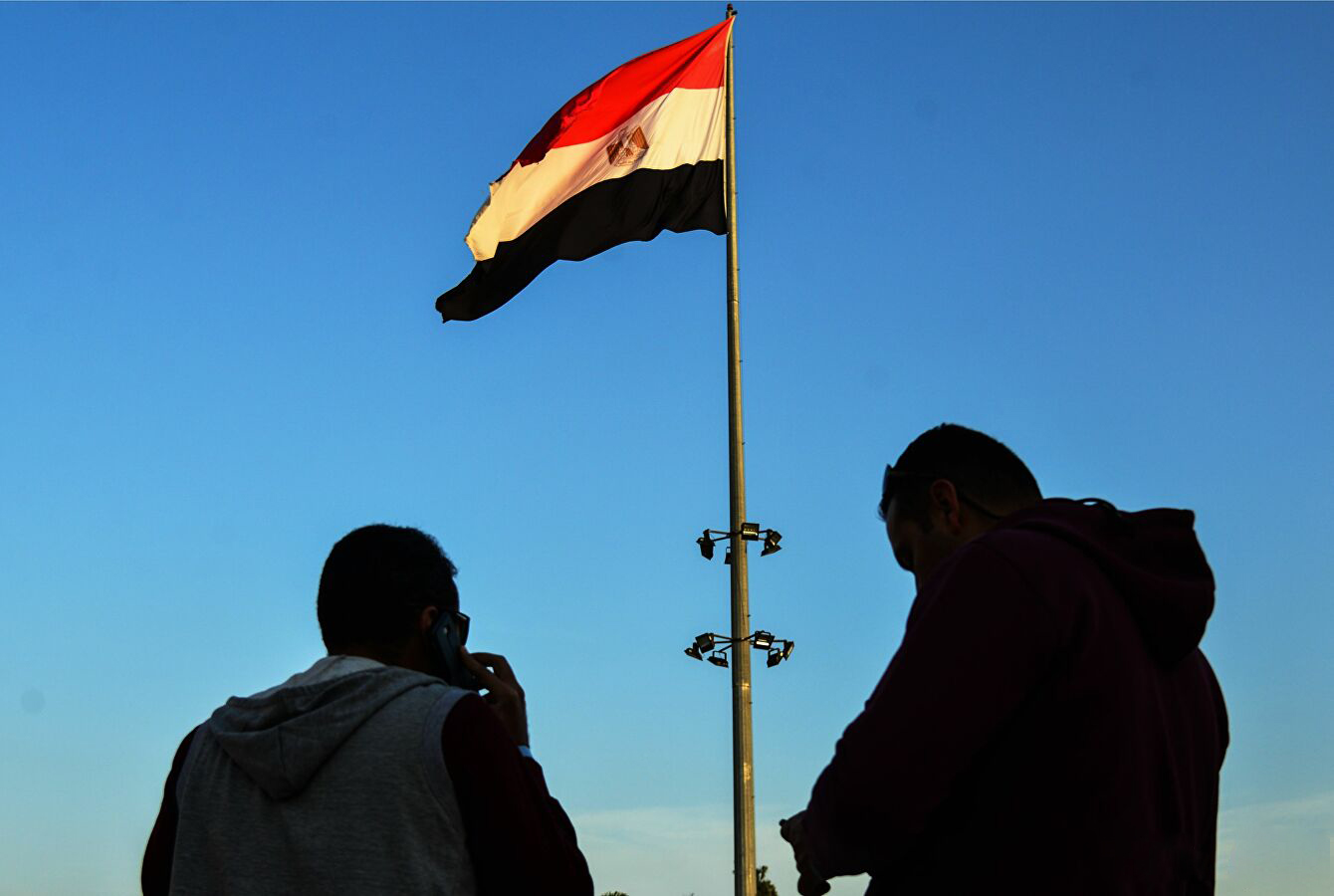 On December 22, 2020, the El Dabaa project directorate of Rosatom's engineering division (acting as a general designer and a general contractor of El Dabaa NPP) and Rusatom International Network held a webinar for potential contractors of the Egypt's first nuclear power plant.
A month before the webinar, the organizers had posted a course of 16 presentations on a special interactive platform. The webinar participants had an opportunity to study those materials in advance and send their questions to the authors of the presentations using a dedicated form on the website.
As part of the course, the audience was provided with detailed information on the basic principles of procurement and audit procedures, opportunities for suppliers, terms of reference requirements, procedures for making changes to the already approved detailed design documentation, and much more. During the webinar, Rosatom employees answered the questions and provided necessary explanations on the matters discussed.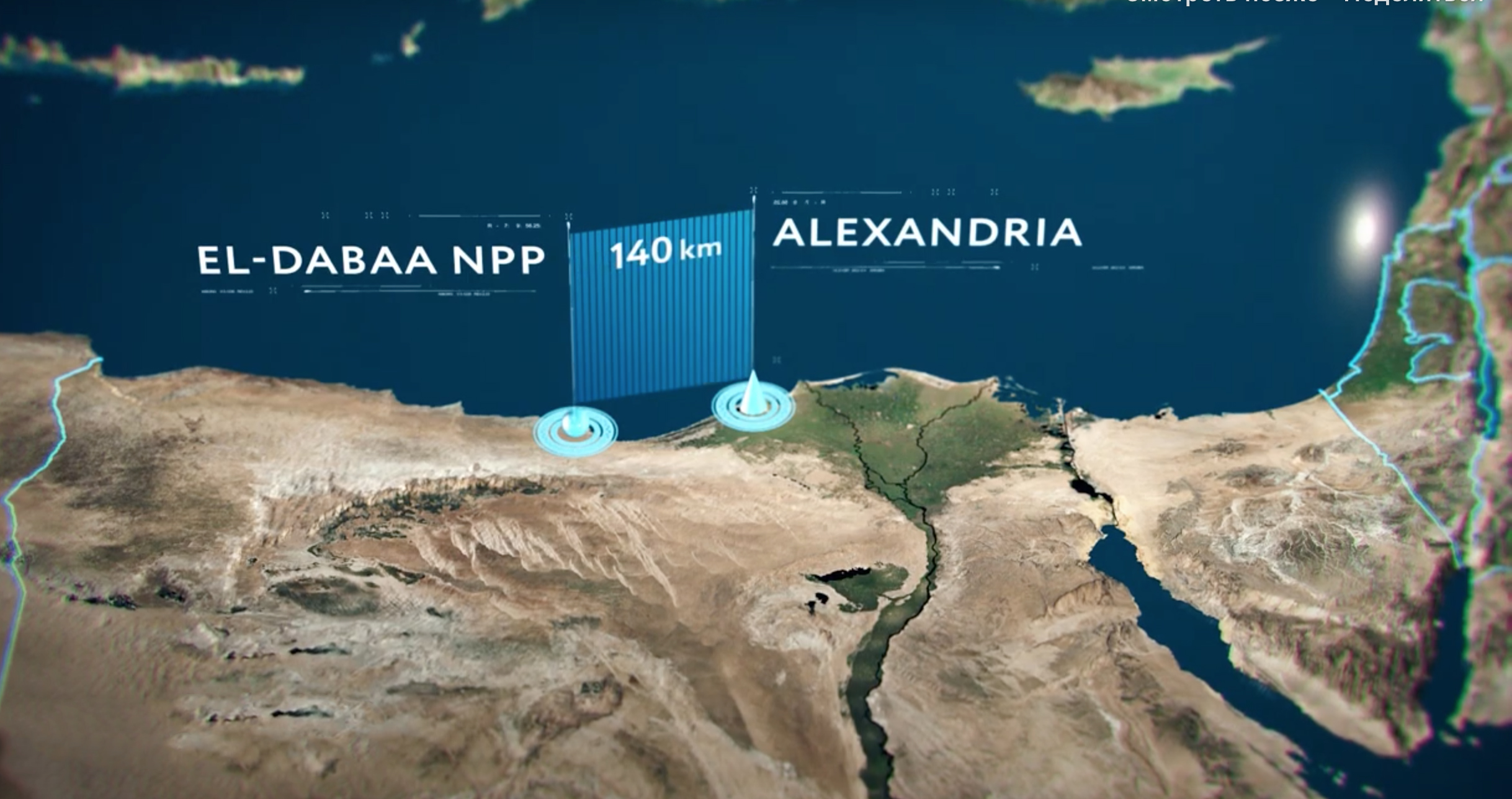 The webinar was attended by managers responsible for key aspects of the El Dabaa NPP project, representatives of the Nuclear Power Plant Authority of Egypt (NPPA), and major international suppliers from the United Arab Emirates, Egypt, France, Belarus and other countries.
According to Grigory Sosnin, Director for El Dabaa NPP Construction, Rosatom is deeply interested in building close and mutually beneficial relationships with Egyptian companies and engaging leading national and international suppliers to achieve synergies in the project.
El Dabaa nuclear power plant is the most important project for the development of both Egypt and the entire region of the Middle East and North Africa. "The project will undoubtedly have a positive effect on the development of local industries," said Mohammed Ramadan, Project Manager for El Dabaa NPP in the Nuclear Power Plant Authority of Egypt.
The recent webinar is the first in a series of similar events to be held by Rosatom. Another course of lectures and a new webinar based on its results are planned for the spring of 2021.
In late December, Utilities Middle East (an UAE utilities news portal) in association with Rosatom held a webinar titled 'Nuclear Energy: Accelerating a Clean Energy Future.' Regional Vice-President and Director of Rosatom Middle East and North Africa Alexander Voronkov, Director General of World Nuclear Association Sama Bilbao y León and Chief Executive Officer of Emirates Nuclear Energy Corporation (ENEC) Mohamed Al Hammadi attended the event. The webinar participants discussed, among other things, how the potential of nuclear energy could be fully harnessed to increase its contribution to low-carbon electricity generation, how the technology was helping to drive down costs and increase access to electricity and what were the prospects for nuclear energy in the Middle East's energy transition.
"Middle East has always been and remains one of our top priorities. Currently, we are implementing two major nuclear construction projects, El Dabaa in Egypt and Akkuyu in Turkey. Since we want be closer to our partners and provide them with the best services possible, we established a regional center in Dubai in 2016. And we would like to continue special relationships and successful cooperation between our countries. We stand ready to share our expertise in cutting-edge technologies that can make people's lives better," Alexander Voronkov stressed.
Improving public perception of nuclear energy is one of Rosatom's key activities in its countries of presence. In order to fire up interest in science and technology, Rosatom has launched Atoms Empowering Africa, the sixth annual online video contest for young people in Africa. Open to students and young professionals aged 18 to 35, the contest aims to encourage young people to explore nuclear technology and learn how it can benefit their region.
The contest has run since 2015 and inspired hundreds of young people across the continent to come to understand the benefits of nuclear and start careers in the industry.
According to Ryan Collyer, CEO at Rosatom Central and Southern Africa, nuclear technologies are at the heart of many innovations that Africa can benefit from greatly.
"Rosatom strongly believes that the youth need to play a vital role in achieving the United Nations Sustainability Development Goals and, more specifically, in the fight against climate change. Rosatom puts a great deal of resources into supporting youth to foster their talents and share their views and ideas. We are confident that nuclear can help achieve the UN Sustainability Development Goals in Africa, not only through clean and affordable energy, but also through life-saving medical procedures and technologically advanced agricultural practices," Collyer concluded.
Three winners will be selected by a panel of independent experts. The panel includes representatives of nuclear agencies and companies such as Rosatom and the Nuclear Power Plants Authority (NPPA, Egypt), media practitioners such as Influence Communications (Egypt), and regional nuclear NGOs such as Women in Nuclear South Africa (WinSA), African Young Generation in Nuclear (AYGN) and Nuclear Corporation of South Africa (NESCA).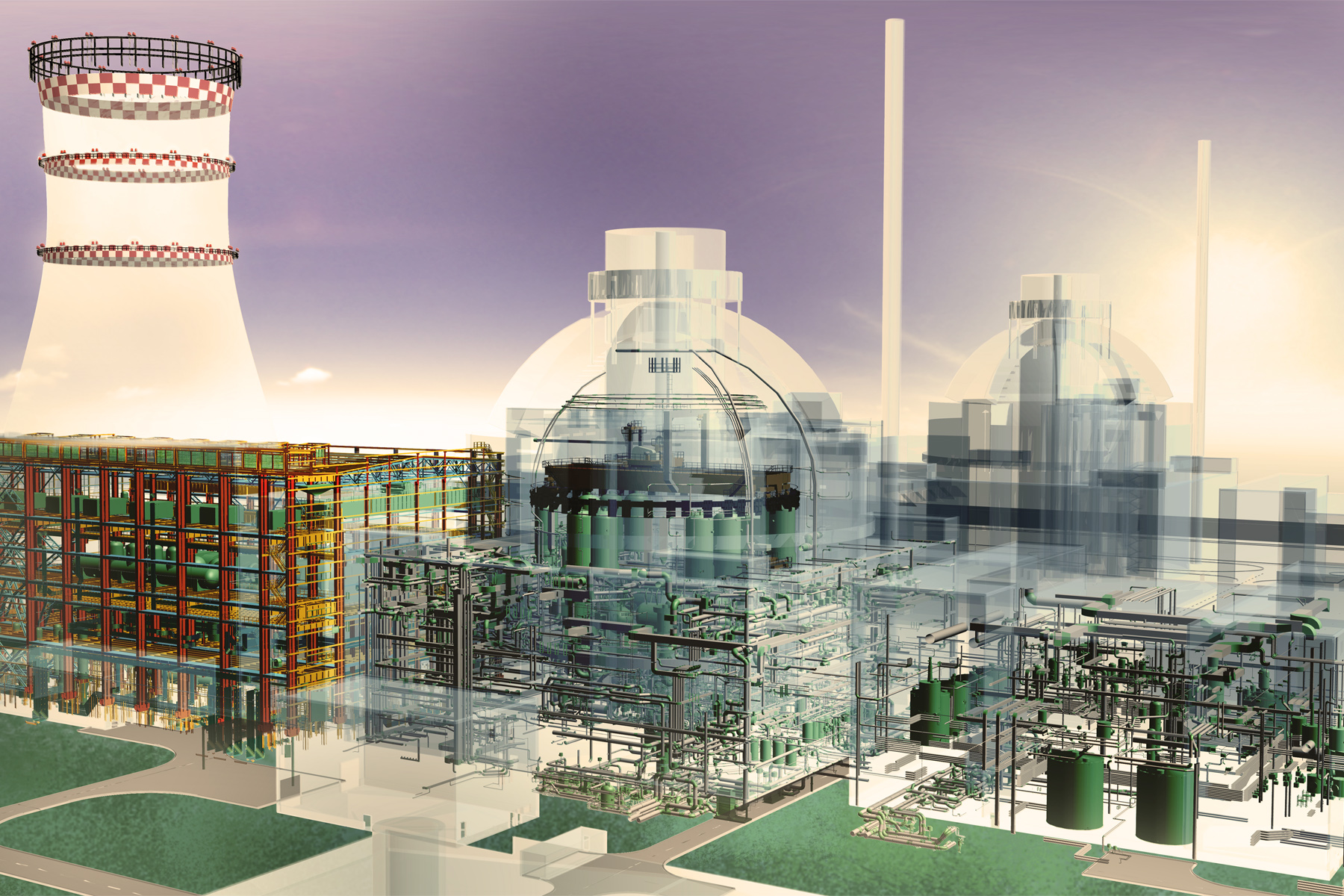 The makers of Top 3 videos will be awarded with an all-expenses paid trip to Russia where they will have an opportunity to visit several of the country's world-renowned tourist attractions, nuclear institutions and advanced nuclear facilities. Applications are open until January 31, 2021.
At present, Egypt is preparing for the construction of its first nuclear power plant at El Dabaa. The plant will have four VVER‑1200 reactors. "El Dabaa Nuclear Power Plant will improve Egypt's position as a leading country in the Middle East and North Africa and bring it to the ranks of developed countries. Nuclear energy is an important source of electric power needed to meet national plans of social and economic development," Amgad Alwakeel, Head of NPPA, said in an interview to Egypt's weekly Akhbar el-Yom. According to him, El Dabaa will not remain the country's only nuclear power plant. "The national nuclear program will not be limited to just the El Dabaa construction project. Detailed surveys have been completed near al-Nagila to determine whether Nagila 1 and Nagila 2 sites in the Matrouh Governorate meet Egyptian nuclear standards and requirements and are suitable for the construction of nuclear reactors," Amgad Alwakeel said.