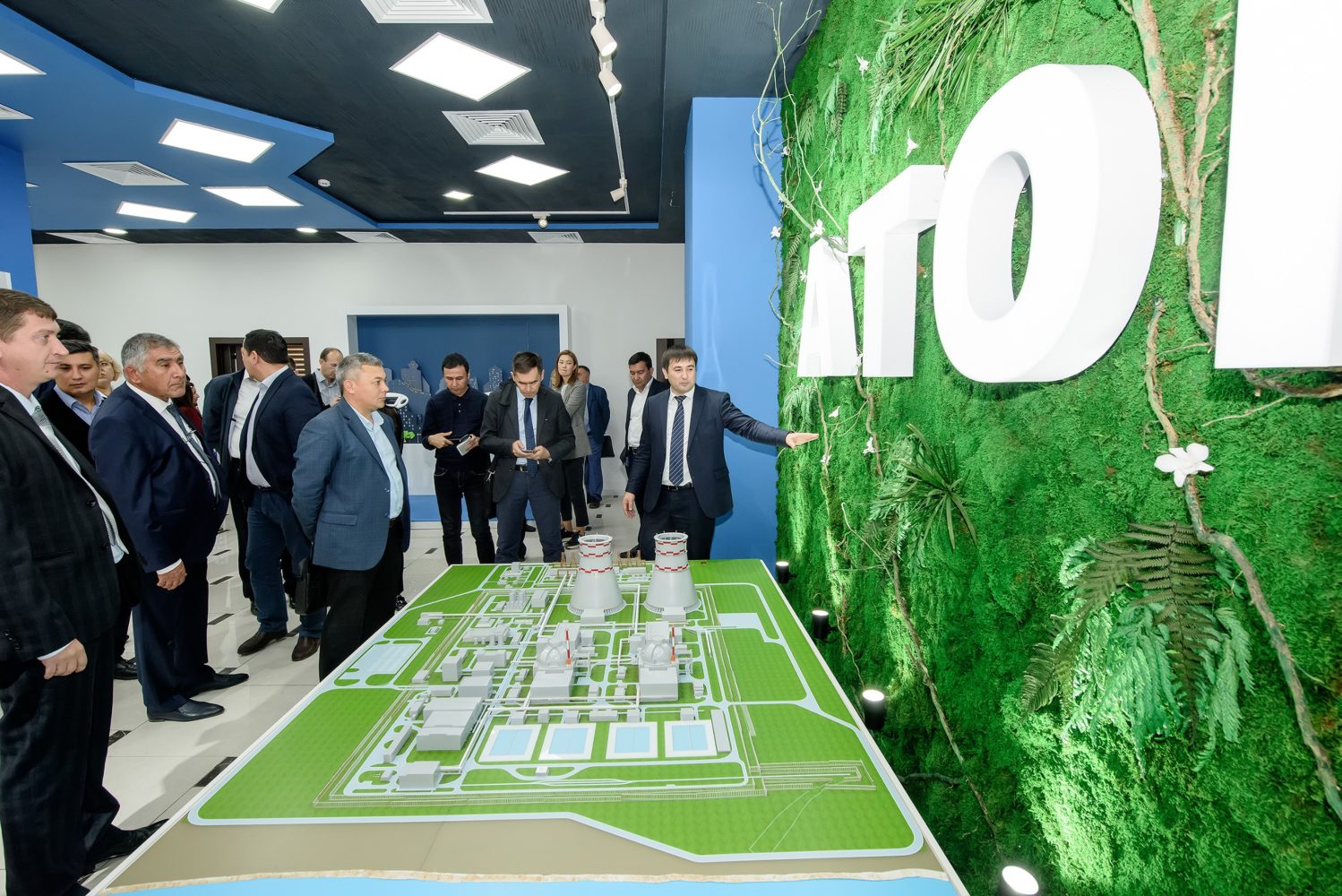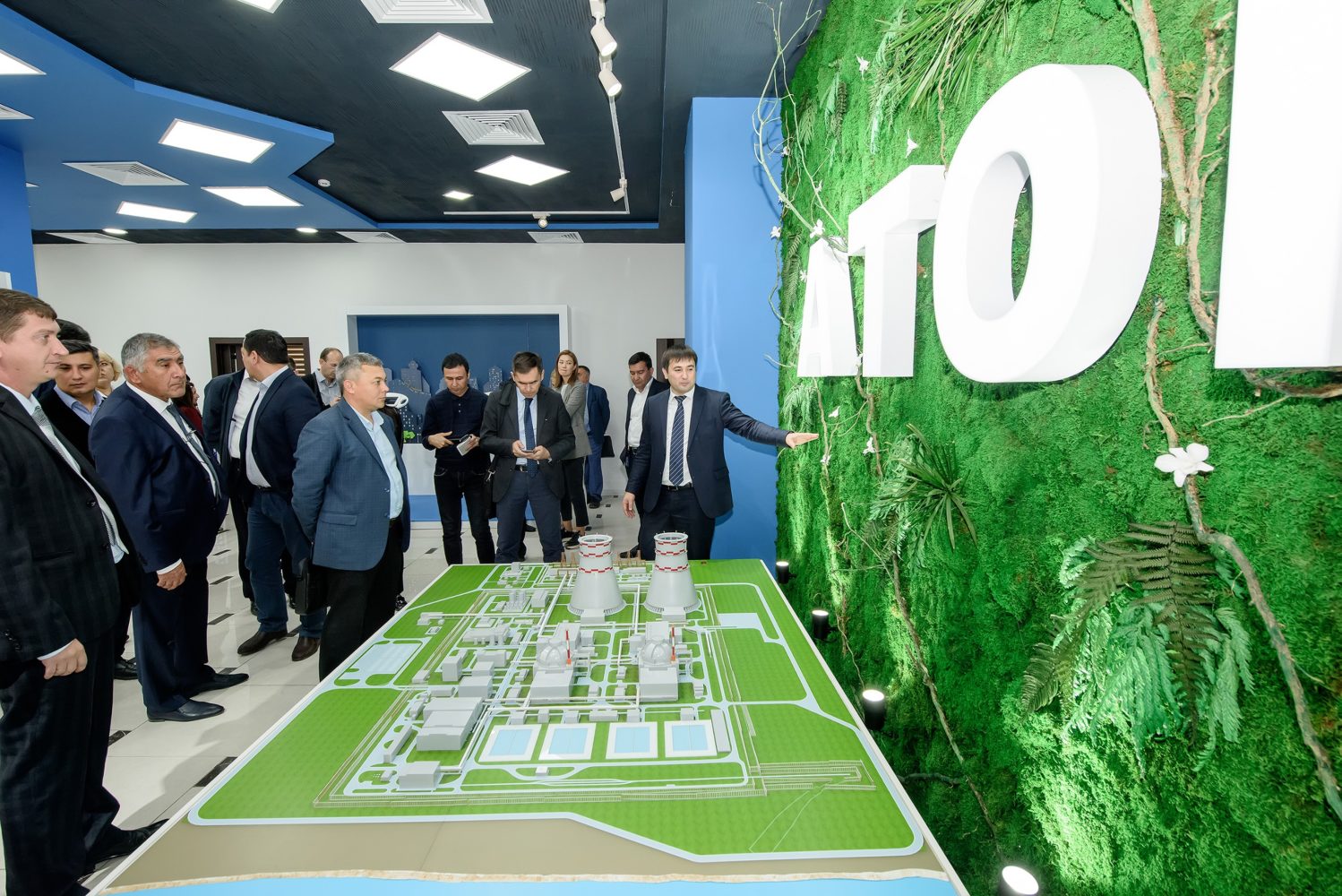 Uzbekistan's economy and population is on the rise. That means the country will need more electric power. A nuclear power plant will supply Uzbekistan with clean and sustainable energy.
Advantages of nuclear energy, new technologies and Rosatom's competencies in this field were discussed by researchers, experts and businessmen from Russia, Uzbekistan and other countries at the first Uzbekistan Energy Forum (UEF 2022) held in Tashkent in late June. Damei Hashba, Deputy CEO at Rusatom Energy Projects, spoke about 17 power reactors built by Rosatom in five countries over the last 15 years. "Construction and operation of a nuclear power plant have beneficial effects for the national economy and wellbeing of people in the host country and play an important role in the sustainable energy transition," he said.
Bakhrom Mansurov, First Deputy Director at Uzbekistan's Agency for Nuclear Energy Development (UzAtom), noted that Uzbekistan needed a nuclear power plant because the country demonstrated accelerated economic and demographic growth, and higher consumption of electricity. What is more, the nuclear power plant stimulates deployment of new technologies and development of all sectors of the national economy, as well as makes a sizable contribution to public employment.
Elena Pashina, Marketing Director at Rusatom Overseas, spoke about Rosatom's efforts in the development of the hydrogen economy. "We are working on turnkey solutions for the sustainable production of green hydrogen and supply of hydrogen equipment for industrial manufacturers. We are also developing our engineering competencies, including those in the construction of hydrogen fueling stations. Today, the hydrogen economy is one of Rosatom's priorities in the field of technology, and we will be glad to consider every opportunity for the partnership with our colleagues from Uzbekistan," Elena Pashina said.
Uzbekistan plans to build a two-unit nuclear power plant with VVER‑1200 reactors. The nuclear project is fully on track, Kasym Takhtakhunov, head of the Atomic Energy and Nuclear Technology Department at UzAtom, said. "It should be made clear that it is a complex project, so preparations have to be done thoroughly on an extensive scale. As of today, they are in the final phase," Takhtakhunov said.
He added that Uzbekistan's specific conditions have been factored in from the very start of the project. "We have a continental climate and we will also have a shortage of water in the next 30 or 40 to 50 years. This had to be taken into account," the department's head pointed out.
He stressed that a great amount of work had been done since the launch of the project. "We have prepared almost all the required regulatory documents and launched an educational center [a local branch — ​ed's note] of MEPhI," Takhtakhunov said.
He explained that those Uzbekistan nationals who had studied at the Russian Nuclear Research University (MEPhI) in Moscow were doing internships in Bangladesh. Student groups are being formed for an internship program in Egypt.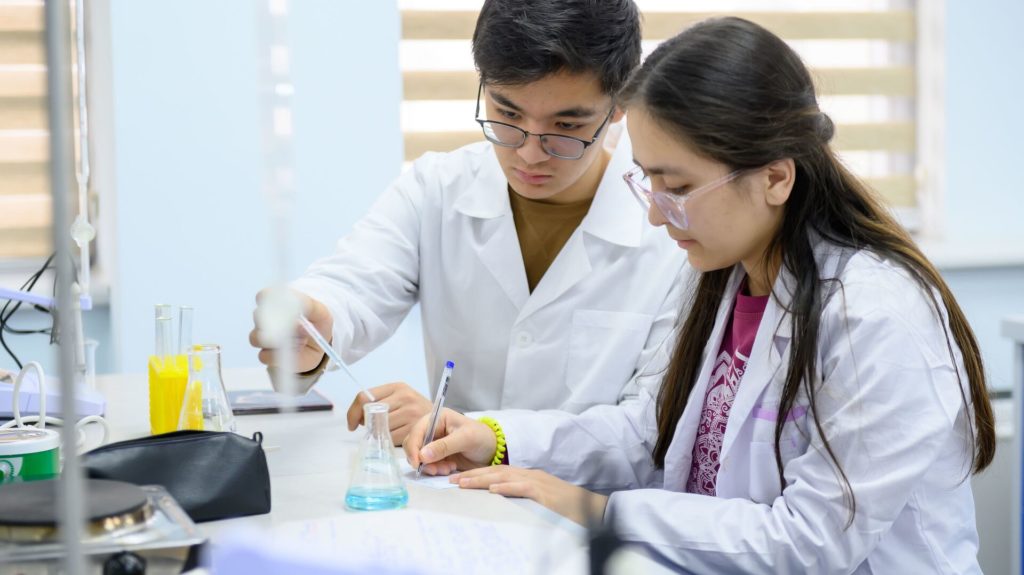 Meanwhile, the Tashkent branch of MEPhI launched internship and pre-graduation on-site training programs for the first cohort of students who are going to finish the third year of study. According to the Narodnoye Slovo web portal, 82 interns will undergo practical training in nuclear and energy industry companies this summer. Practical training is a mandatory component of the MEPhI curriculum. Students also have an opportunity to do an internship in the Institute of Nuclear Physics (INP) of the Uzbekistan Academy of Sciences.
"While in the branch of MEPhI, students study the fundamentals of nuclear physics, power engineering and thermal physics using in-class equipment. When they come to the INP, they can do full-scale research using the research reactor and professional laboratory equipment and collect enough data to publish an academic article. The internship helps them go beyond conventional study formats," says Pavel Pyak, Head of Science Department at the Tashkent branch of MEPhI.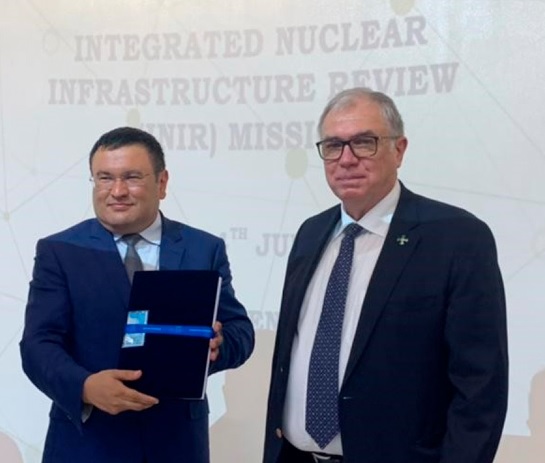 Uzbekistan remains in close contact with international organizations, in particular, with the International Atomic Energy Agency (IAEA). In late June, Tashkent hosted a national workshop NPP Construction Site Safety Assessment and New Nuclear Installation Construction in Uzbekistan as part of preparations for the SEED mission. During the five-day workshop, experts delivered lectures on the nuclear power project and its prospects in the country, safety for hosting regions, and technical aspects of nuclear technology deployment. Preparations were also made for the revision of safety assessment reports.
SEED (Site and External Events Design Review Service) is a bundled peer-review service designed to assist the IAEA's member states in the different stages of life of nuclear installations based on IAEA Safety Standards and Guidelines.
In June 2021, an INIR (Integrated Nuclear Infrastructure Review) mission was conducted in Uzbekistan. Experts confirmed that the country had achieved much progress in the country's first nuclear plant construction project and noted that the nuclear power program of Uzbekistan enjoyed extensive support from the government and is committed to the safety, security and non-proliferation principles.