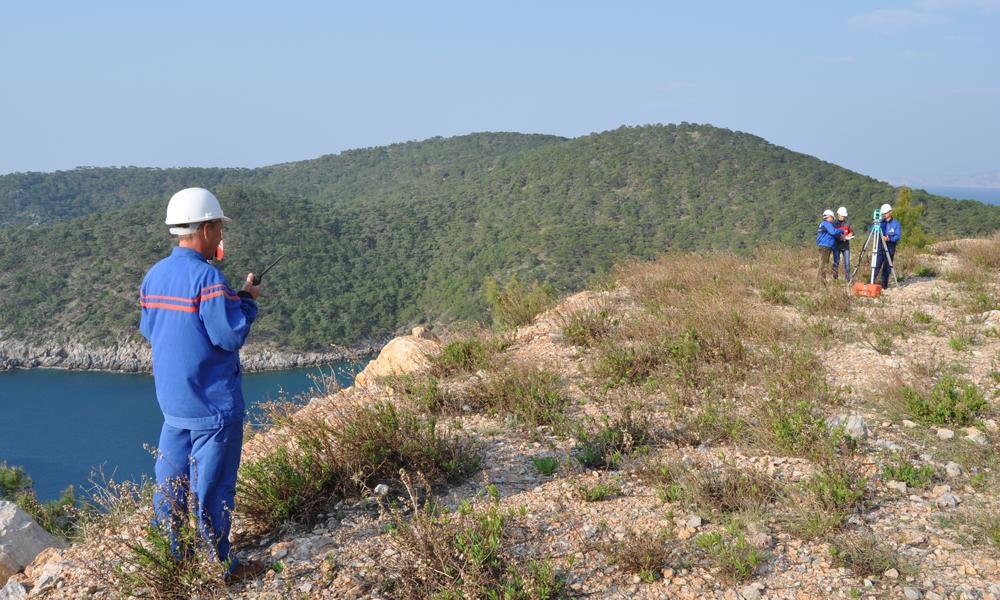 AKKUYU NUCLEAR JSC, an owner of the first nuclear plant construction project in Turkey, has obtained a limited construction permit from the Turkish Atomic Energy Authority (TAEK). The first step towards obtaining the construction license, this permit enables the company to start construction and installation operations on the nuclear plant's site, except for the facilities which are crucial for safety of the nuclear island.
"The limited construction permit is a major milestone of the Akkuyu project. We are now moving from the preparatory phase to on-site construction operations, which will be performed mostly by local subcontractors," said Yuri Galanchuk, CEO of AKKUYU NUCLEAR JSC. "Our next goal is to obtain a construction license because we want to start working on all the buildings and structures of the nuclear plant as soon as possible. But compliance with national and international safety standards remains our primary concern." The construction license is expected to be issued in the first half of 2018.
Documents needed for this purpose were filed with TAEK on 3 March 2007 and comprised the project design documents developed by AKKUYU NUCLEAR JSC jointly with Rosatom Group companies for Akkuyu Unit 1, Preliminary Safety Analysis Report (PSAR), and Probabilistic Safety Assessment (PSA) for the Turkish nuclear power plant. The limited construction permit was issued after close consideration of the documents submitted to TAEK.
The regulator's nuclear safety department will continue examination of the documents in the coming months. After it is completed, they will inspect the site and express an opinion about the company's application for the construction license. If the opinion passed is positive and unqualified, the Turkish Atomic Energy Authority will issue a construction license that will enable AKKUYU NUCLEAR JSC to proceed with the full-scale construction and installation on the site.
Our readers should remember that AEM Technologies, a subsidiary of Rosatom's nuclear engineering division AEM, has recently obtained an approval from the Turkish Atomic Energy Authority (TAEK) to start the production of equipment for the Akkuyu project. The certificate of approval issued by TAEK entitles two subsidiaries of AEM Technology – Atommash (Volgodonsk, Rostov Region) and PetrozavodskMash (Petrozavodsk, Karelia) – to manufacture equipment for the Turkish nuclear power plant. In particular, Atommash will produce reactor vessels for Akkuyu that will have four Russian-designed Generation 3+ units based on VVER-1200 reactors and fully compliant with post-Fukushima requirements. Each of the units will have a capacity of 1,200 MW. Turkey expects to commission the first unit in 2023.
Akkuyu is constructed under the BOO (Build – Own – Operate) model. Rosatom Group holds an almost 100% stake in AKKUYU NUCLEAR. On 19 June, Rosatom signed a term sheet to sell 49% in the company to the Turkish consortium of Cengiz-Kolin-Kalyon. The deal is planned to be closed by the end of 2017. The parties have not disclosed the deal's price. The total cost of Akkuyu project is about 20 billion US dollars.