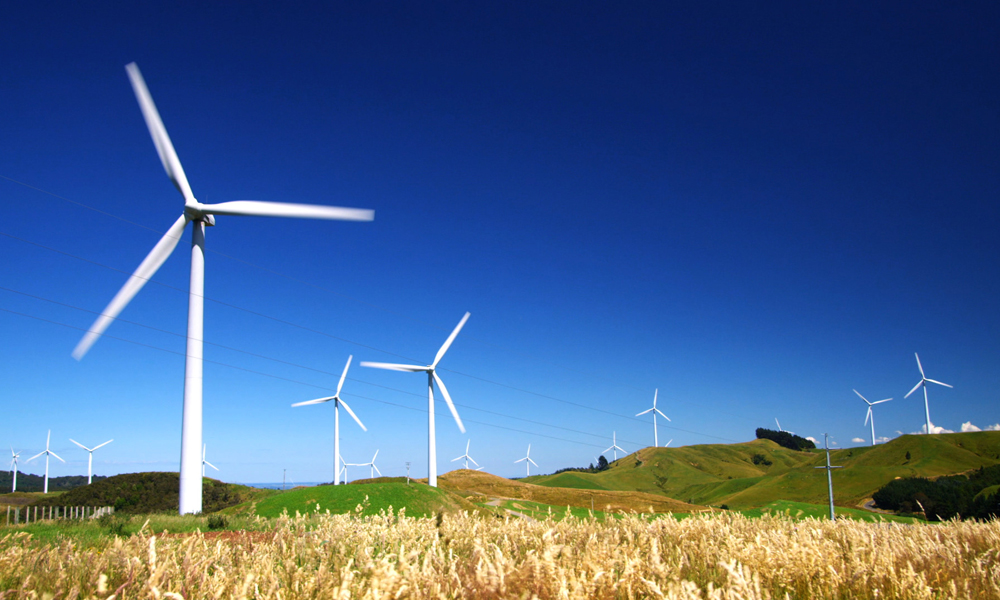 According to Kirill Komarov, Rosatom's First Deputy CEO for International Business, the engineering division of the Russian state-owned nuclear corporation has all the competencies it needs to deliver wind generation projects. The key factor of success is its unparalleled expertise in the construction of power production facilities. Rosatom considers wind power projects to be its major non-nuclear point of growth. Kirill Komarov also noted that Rosatom did not go greenfield with its wind power projects since it had a long track record of constructing power generation facilities. Rosatom's another advantage is its in-house production capacity. "AtomEnergoMash, our nuclear engineering division, is a 'major champion' of the Russian mechanical engineering industry in terms of its operating scale and product range. We have thoroughly analyzed our competencies and production capacity and come to the conclusion that we do not need much investment to start the production of wind power equipment," Kirill Komarov said. He also added that Rosatom was capable of producing carbon fiber and associated products. "It is a unique opportunity for us to move up the value added chain by producing wind turbine blades from carbon fiber," he said. According to Mr. Komarov, these factors guarantee that Rosatom will fulfill its commitments to the Government regarding the construction of wind farms in Russia.
Our readers should remember that Rosatom won the bid in 2016 to construct three wind farms with a total capacity of 610 MW in the Russian provinces of Adygea and Krasnodar. Following the renewable energy tender held this June, Rosatom won a new contract to build additional 360 MW of wind generation capacity. According to rough estimates, the project will create nearly 1,000 new jobs in Russia's Southern Federal District. SC NovaWind, a recently founded subsidiary, will take over the task of implementing Rosatom's strategy in wind generation. The company will consolidate Rosatom's innovative technology programs in this new energy segment. At the initial stage, NovaWind will bring together all wind generation assets owned by Rosatom. It will acquire Rosatom's indirect subsidiary VetroSGC, which is responsible for the wind generation business of the state nuclear corporation. It will also acquire the rights under the license agreement between OTEK (VetroSGC's management company) and Lagerwey and become a stakeholder in the joint venture that will produce wind generator components in Russia. The thermal power business of OTEK will be spun off into a separate business unit.
Why need a digital nuclear power plant
Kirill Komarov also spoke at the session dedicated to digital technologies. According to him, Rosatom is committed to developing digital solutions for the life cycle management of nuclear plants. These solutions will enable Rosatom to retain leadership on the global nuclear construction market. At present, Rosatom's portfolio of international construction contracts covers 34 reactor units. "Transition to new requirements has become increasingly obvious of late. Our international customers say that they need no help in excavating a foundation pit because it is a simple process. They say they would rather buy a 'digital twin' of a nuclear plant and pay more for it than for the construction proper," Mr. Komarov said in his speech. According to experts, digital technology is the first step towards advanced management of the nuclear plant life cycle viewed as a set of interrelated processes that range from project design to plant decommissioning, with consistent digital data available at every project stage.
In plain words, this approach allows for building a digital 3D nuclear plant model and managing the life cycle processes of a nuclear power plant in close contact with a large number of counterparties (designers, authorities, customers, contractors, suppliers and clients) requiring timely exchange of large amounts of data. This modeling approach has long been applied to nuclear projects in Russia. Developed by Rosatom's NIAEP, the Multi-D technology uses detailed 3D representations to model construction and installation processes, optimize construction operations during the preparatory phase, analyze different resource consumption scenarios and, if needed, update the 3D model in the course of the project. Apart from the spatial model of facilities under construction (including drawings and 3D visualization), the Multi-D technology incorporates a construction schedule (based on standard progress rates) and quantified construction data. The level of detailing in the Multi-D system is that of Level 4 project schedule. Construction and installation plans based on this schedule are applied step by step to construction levels, premises and installation areas.
In recent years, the Multi-D system has been repeatedly named by international experts as an efficient solution in the design and construction industry and won multiple awards. For instance, the life cycle management based on Multi-D® Technology at Rostov NPP won the first prize in the Mega-Project Multi-Roadmap Element category at CETI Award 2016 earlier this year. Last year ASE-designed Multi-D-Based Project Management System won its first prize in Operational Excellence category at the World Nuclear Exhibition in June 2016.