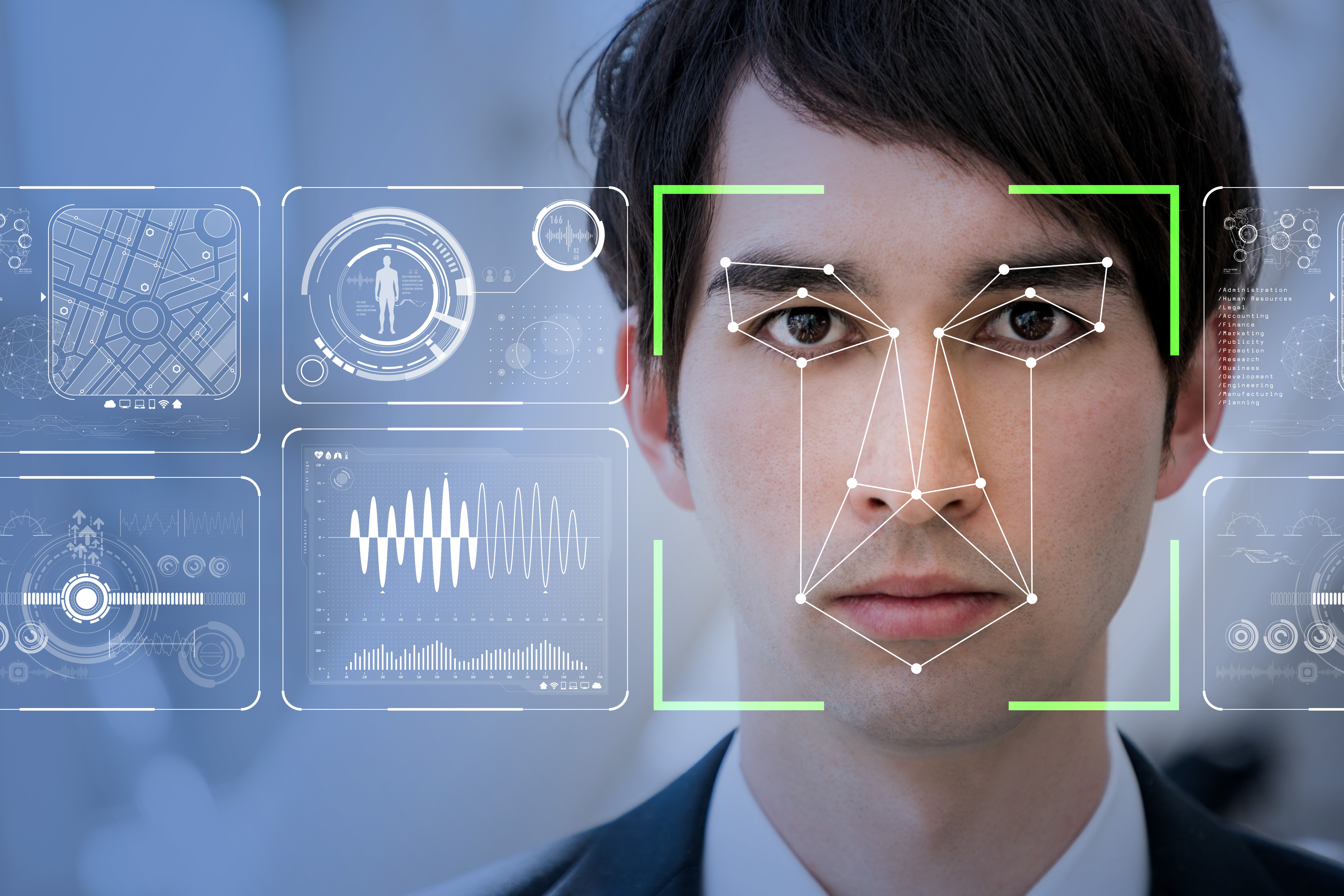 Rosatom's digital development strategy was approved in late 2018. The strategy covers three areas. First, it focuses on internal needs of the company, particularly cost reduction and performance efficiency. Second, the strategy provides for the development of digital products targeting mostly external customers. The goal here is to increase Rosatom's revenue. Third, Rosatom takes part in creating digital infrastructure and delivering national digitalization projects initiated by the government.
Modernization from inside
Rosatom is a leading Russian developer of software for its core business activities, including nuclear construction management, safety and operation of nuclear power plants.
Some of its software products are more specific and intended to cut costs. One of them helps Atomenergosbyt (a Rosatom Group retail electricity provider) process incoming customer calls.
In Russia, customers usually provide meter readings by phone on the designated days every month. As a result, Atomenergosbyt's call center receives too many calls on such days, and customer experience problems getting through. However, hiring additional staff just for the sake of those several days is not an option. In order to overcome these issues, the company introduced robotic call processing. The bot operates in a multi-line mode and processes many more calls than a human operator processes. As of early December 2019, bots answered 51% of all calls, with the number of lost calls reduced by a third.
Another Atomenergosbyt's initiative will enable it to identify retail customers using facial recognition (see Face to Face with Customers).
Digital image processing could also ensure that staff clothing meets safety requirements. The Kola NPP was chosen as a test site for the new technology. In order to produce a data set, technology developer Rosenergoatom processed 37 hours of video records showing correct and incorrect use of personal protective equipments.
Rosenergoatom also used AI to develop a 'corporate Google', an internal content-based search engine. Its development began in 2016, with 300,000 documents loaded into the system. By now, the number of documents has approached 8 million.
Another project developed by Rosenergoatom concerns speech recognition and simultaneous interpretation. With this software, an operator speaks Russian while an intern standing nearby has the text recognized and translated on the tablet.
Face to face with customers
The Face ID function is planned to be launched in 2020. It will be used to provide service to some customers remotely and reduce time spent by the customers in the office. Time reduction will be achieved through an AI-enabled facial recognition. Thanks to the technology, customer identification requires no personal account number, address or ID document. Facial recognition is expected to reduce service time per customer by nearly 19% or 110 seconds.
Rosatom's TVEL Fuel Company uses digital text processing to facilitate procurement procedure. Special algorithms analyze unstructured text of specifications and terms of reference for about 90 criteria and identify simple (spelling and punctuation) and complex mistakes (references to national standards and other regulations, proper names, compliance with Rosatom Procurement Standards, etc.). Statistics show that the system's suggestions are about 80% correct.
The next step is price analysis. The system searches dedicated websites for price offers and automatically sends RFPs to suppliers. Price proposals are then analyzed for certain criteria, and the system generates reports on the contract price.
Practice shows that the cost of labor to calculate the contract price has decreased 16-fold; experts spend 30% less time on reviewing the terms of reference and specifications. The system is expected to reach its full potential in 2020-2021.
In late 2018, ARMZ Uranium Holding launched the Smart Mine project at Khiagda (Buryatia). The Smart Mine is a software package that simulates in-situ leaching processes in uranium mining. Some of the Smart Mine components are also used at the mines operated by Dalur. One of them is Hard Hats, which we described above.
All the digital initiatives mentioned above create a safer working environment for Rosatom's employees, save time and reduce costs.
Rosatom's product display
The second area of Rosatom's digital activities covers development of software programs for external customers. In 2019, Rosatom Group companies created three digital products for sale.
Zababakhin Russian Research Institute of Technical Physics developed the Volna information system for gas pipeline management. It has been installed on the Power of Siberia gas pipeline.
Unlike similar systems, Volna simulates gas pipeline operations in a variable mode, with gas added into and taken off the pipeline. The system developed by Rosatom also allows for input of new data without waiting for the results of current calculations. In addition, Volna is able to account for pressure variations in the pipeline due to relief irregularities. Finally, the system is capable of forecasting pipeline conditions. Using the forecast, dispatchers can proactively control the pipeline and prevent unwanted consequences.
In 2019, engineers of the Russian Research Institute of Experimental Physics created Logos Heat, an off-the-shelf software product, i.e. a program that can be downloaded, installed and used as is. This is the second product in the Logos series. The first programme, Logos Aero Hydro, has been available on the market since December 2019, while the third one, Logos Strength, will be launched in 2020.
Logos Heat is designed to solve engineering tasks related to the assessment of thermal performance in different assemblies and components. Apart from the nuclear industry, such tasks need to be solved in the design and production of aircraft, engines, transport machinery and other industries. Logos Heat can also be interesting for oil producers. Currently, 70 Russian companies use the software.
Another product created by Rosatom is an online shop selling technical documents. Launched in September 2019, the shop targets companies seeking to obtain licenses and permits for nuclear construction. They include Russian and foreign construction companies, nuclear operators and engineers. The shop contains more than 700 technical standards and regulations related to Generation III+ nuclear reactors constructed by Rosatom abroad. It also contains over 400 R&D documents prepared as part of safety assessment of design solutions.
At present, Rosenergoatom is obtaining permits to upload engineering design, commissioning and quality assurance documents. When needed, the purchased document could be translated into English and delivered as a hard copy. A subscription option for customers to receive updated versions of the purchased documents is under consideration.
On a national scale
Rosatom is involved in the delivery of government-initiated digitalization programs. In particular, the state nuclear corporation took part in drafting roadmaps for the development of seven overarching technologies (see Digitalization Roadmaps). The roadmaps were approved by the Ministry of Digital Development, Communications and Mass Media of the Russian Federation in October 2019.
According to the agreement between the Russian government and Rosatom, the nuclear corporation began to develop a quantum computer. Quantum computers are capable of solving computational tasks in the field of cryptanalysis, complex system modeling, machine learning and artificial intelligence much faster than conventional computers.
Rosatom is engaged in the development of new production technology. It is defined by the Ministry of Digital Development as 'a combination of new, high-potential and rapidly developing but not yet widely adopted approaches, materials, techniques and processes used to develop and manufacture globally competitive products (machinery, systems, equipment, devices, installations, etc.)'.
"We have a long track record in solving complex technology tasks. There is a large number of perfect technical solutions employing information technology, such as those used in engineering design, product life cycle management, process management, communications, cyber security and many more areas," said Ekaterina Solntseva, Director for Digitalization at Rosatom, speaking at the digitalization conference dedicated to the corporation's performance in 2019.
Digitalization roadmaps
Virtual and augmented reality technology
Quantum technology
New production technology
Wireless communication technology
Distributed ledger technology
obotics and sensorics
7.
Neurotechnology and artificial intelligence