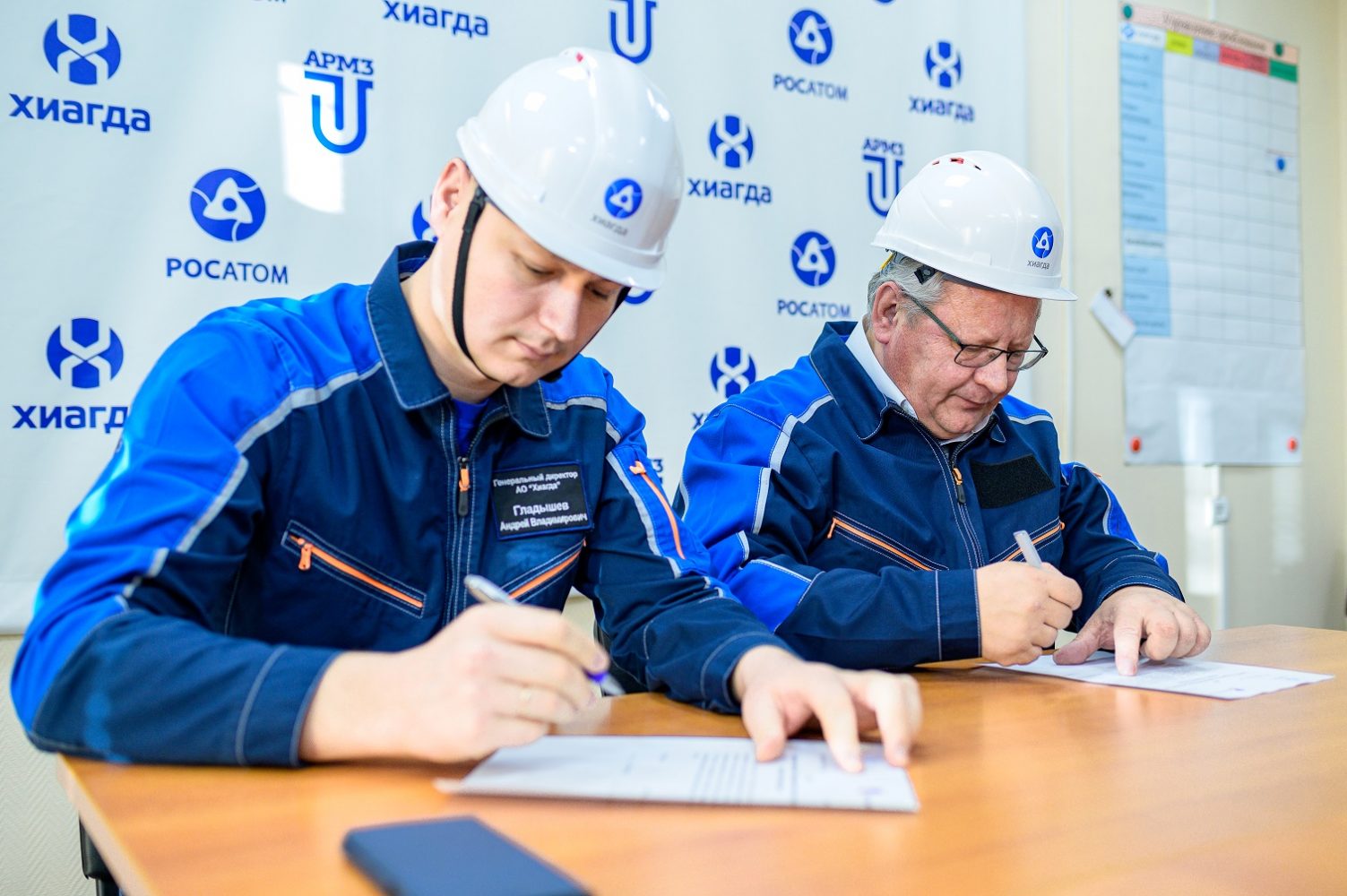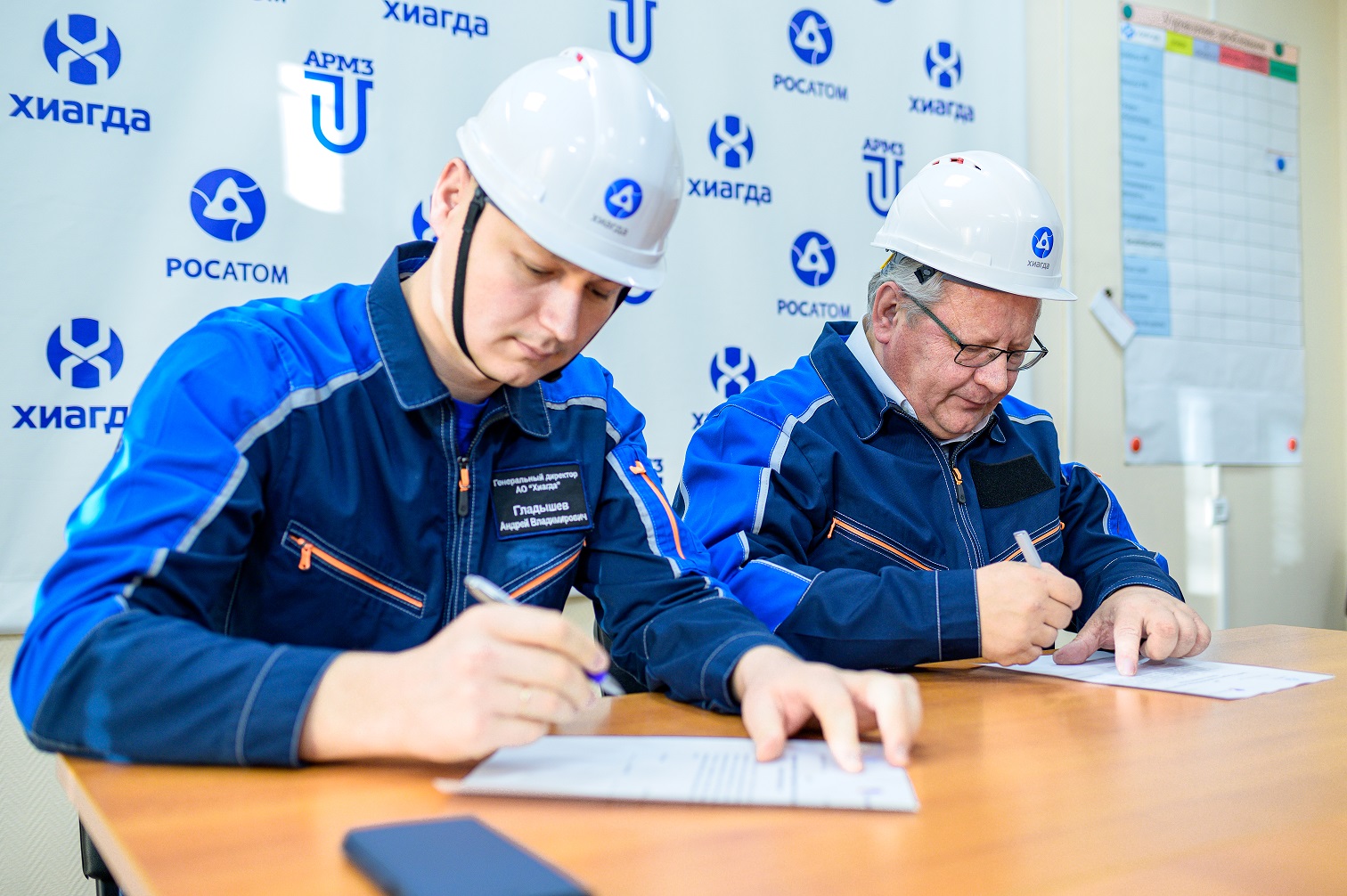 Life-saving hard hats
The Smart Hard Hat project, commissioned in December, is a part of the Smart Mine, a larger-scale initiative carried out at Khiagda (a subsidiary of Rosatom's mining division) in eastern Siberia.
The project was delivered through the collaborative efforts of three companies. Two of them, Khiagda (client) and Rostelecom (Russia's largest digital services provider), financed the construction of a 200 km fiber optic line. Rostelecom also built the telecoms infrastructure at the Istochnoye mine where the project was piloted.
The third side, Softline, a leading global supplier of IT solutions and services, supplied 200 hard hats and other necessary equipment. The hard hats fitted with GPS trackers, communication modules and sensors that transmit data via radio channel were manufactured by the Suksun Optical and Mechanical Plant. The data is then transformed into text messages and, for example, when a worker puts his hard hat on his supervisor sees a message saying "Worker X: hard hat on."
The sensors are used to detect whether a worker fell, was hit, moved or did not, as well as position of the hard hat, for example, whether it is on its side or upside down. Then it is up to supervisors what to do regarding the received messages. For example, a weak hit is simply registered in the database. If a fall is detected and the worker remains motionless, the supervisor calls rescue services.
In addition, the hard hat has a temperature sensor. It helps limiting exposure to cold (the Russian labor law sets duration limits on working in cold weather) or detect a fire.
The hard hats do not have microphones because voice communication is impossible in deep mines. However, staff could call for help by knocking on the hard hat thrice. The sensors weigh as little as 40 grams, so wearing the smart hat is like wearing a "dumb" one.
According to the developers, smart hard hats will reduce the injury rate by about a third since workers become more disciplined – they could not carry the hats in hand anymore but put them on. Following safety guidelines is good both for workers and supervisors. Later, the system will be supplemented with a predictive analytics module able to prevent future accidents by analyzing minor incidents from the past.
Helping band
Smart bands have been used at the Angarsk Electrolysis Chemical Plant (AECP, a subsidiary of Rosatom's fuel division) since September. Their essential function is to send alarm signals when away from any other communications equipment. These gadgets also have pulse measuring and GPS functions. The bands were pre-programmed by AECP engineers.
Staff who work shifts is the primary employees to wear the wristbands. According to developers, operators working alone could be found at any nuclear facility, not just at AECP. Smart bands transmit data to the workstation of the shift supervisors and to the plant's data center where the signals are processed and responded if needed.
Fortunately, there were no incidents or accidents at AECP during the test run. The tests were found to be successful, and TVEL management decided to roll out this initiative at other companies of the division, including Siberian Chemical Plant and Chepetsk Mechanical Plant. At the AECP itself, the smart bands will be distributed among more than 200 workers.
Information about the worker's pulse and, later, blood pressure, is a health indicator and its change stimulates to pay more attention to one's life style.
Large gadget for a fitter
Rosatom's subsidiary Start Production Association manufacturing special-purpose machinery, has developed an automatic tool management system. It consists of tool distribution, collection and management modules. The first two modules are storage cabinets where tools are kept. The third one is a display giving access to the system's interface. The user who takes tools from the cabinet is identified with a bar code or with a login and password. The cabinet could keep up to 1,147 tools. The system tracks availability of tools and analyzes how often each tool is used. Accumulated data could be structured and used to make utilization and procurement forecasts.