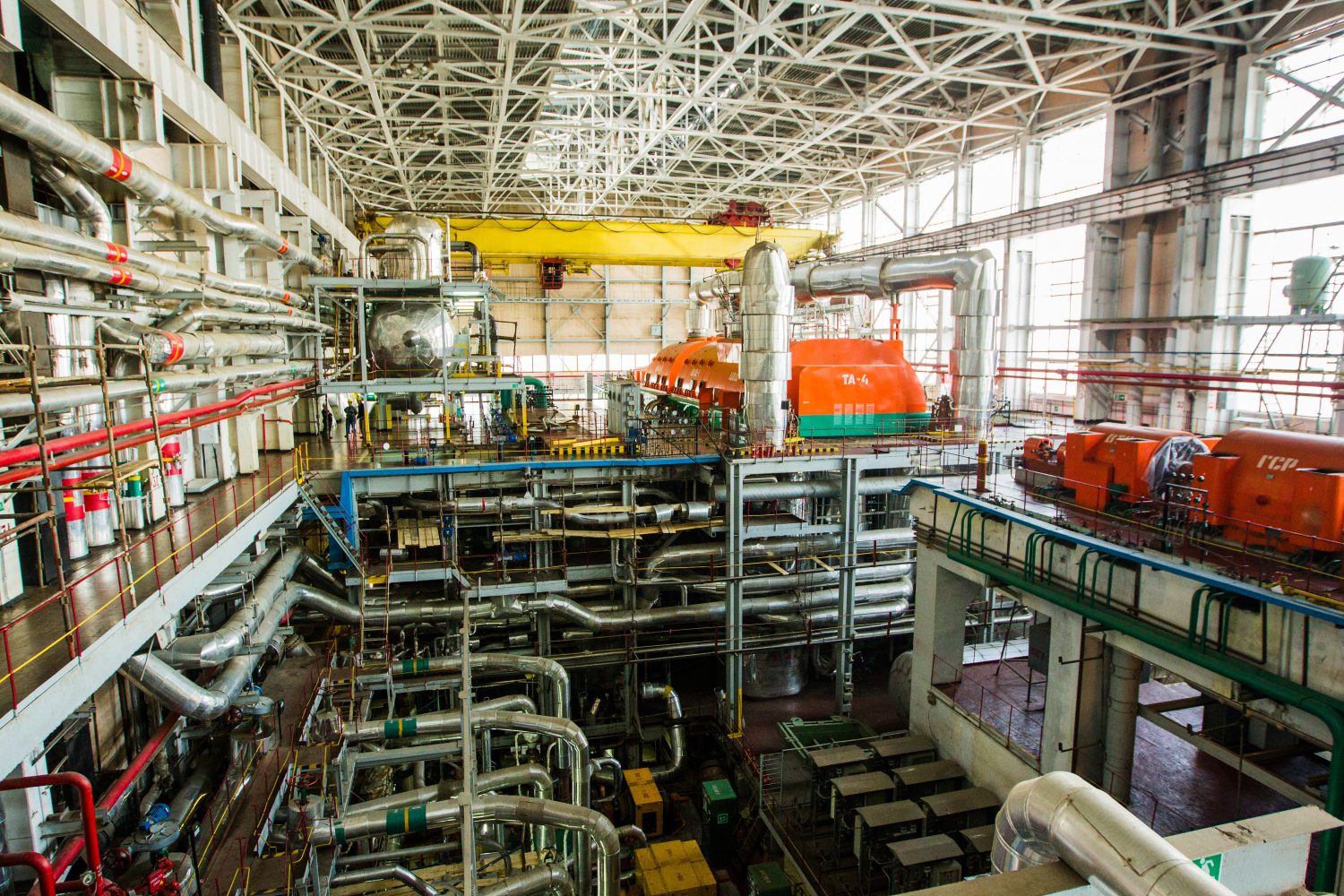 Rosatom Supports Commissioning and Upgrades of Nuclear Stations Abroad
back to contents
Local offices enable Rosatom's subsidiaries to promptly respond to customer needs on the international scale. One of them, Rusatom Service, acts as an integrator of NPP-related services, including pre-commissioning, commissioning, maintenance, repairs, upgrade, redesign, operation support, staff training, and supply of equipment. The scope of services provided by Atomenergoremont covers maintenance, repairs and retrofit of nuclear power plants.
Commissioning
Activities of Rosatom Group companies in Turkey are an example of their commissioning services offer. On February 11, 2020, Turkey's Chamber of Commerce and Industry registered a local office of Rusatom Service under the name of Rusatom Service Joint Stock Company Merkezi Rusya Mersin Merkeez Subesi. Its primary function is to arrange for the commissioning of the Akkuyu nuclear power plant and support the development of local businesses.
This is the fifth office set up by Rusatom Service outside Russia. The other four are located in Hungary, Armenia, Bulgaria and Belarus. The sixth office is awaiting registration by the Bangladesh Investment Development Authority.
The office of Rusatom Service in Turkey is looking to recruit highly qualified professionals and managers with a track record in the commissioning of nuclear power plants in Russia and other countries.
As part of the commissioning contract with Turkish nuclear project owner Akkuyu Nükleer, Rusatom Service will arrange for the commissioning process, develop operation and maintenance documents, and supply materials, equipment and instruments for the plant's commissioning. It will also arrange for pre-commissioning inspections of metal condition and equipment. Rusatom Service will have to organize supervision and support of the commissioning process from developers and engineers, as well as calibration and certification of instruments and measurement channels. The staff of the plant will be trained to improve their skills and capabilities. It is also planned to supply simulators and training systems for this purpose. During the pre-commissioning phase, the company will arrange for the acceptance of systems and equipment and their registration with the local regulator.
Rusatom Service has already prepared over 80 documents defining rules and procedures for the commissioning phase, requirements for the documents, and deadlines for the completion of this phase. The next step is to develop a commissioning schedule for Akkuyu Unit 1 and have it integrated into the general project schedule. The commissioning schedule already contains over 10,000 interconnected operations, which need to be coordinated in the near future, and deadlines need to be defined for the installation of each system. The first equipment-related operations are scheduled for late 2020.
Some of the operations are categorized as repairs and therefore Atomenergoremont will be engaged in this work. Rosatom's service companies will establish contacts with local government agencies and organizations to acquire expertise in local legal and regulatory requirements for licensing, staff recruitment, workplace health and safety.
The ongoing coronavirus pandemic made Rusatom Service and Akkuyu Nükleer find effective ways and means of interaction to prepare the necessary documents and have them approved on time. In particular, the company has piloted the first modules of Rosatom's E-Commissioning system that will connect all the stakeholders of the commissioning process in a shared information and process environment.
Retrofit and upgrade
Another core competence of Rusatom Service and Atomenergoremont is retrofit and upgrade of operating nuclear power plants. For instance, an extensive retrofit program was completed at Smolensk NPP Unit 3 in March 2019. Last November, Kalinin NPP Unit 1 was shut down for capital repairs and retrofit. An example of a similar project delivered in a foreign country is the Armenian NPP. Preparations for the project began in 2017; materials and equipment for the retrofit were also purchased back then.
"We are gaining experience in working internationally, and Armenia has become our first try," Alexey Chernikov, First Deputy CEO at Atomenergoremont said.
The work in Armenia started with improving workplace and living conditions. First, Atomenergoremont reconstructed a canteen and fitted it with professional cooking equipment to cater to the local staff and employees, who came from Russia. Then, an administrative building was renovated and fitted out to accommodate the engineering and technical staff.
Work on the plant's site began in 2018. In 2018–2019, Rusatom Service designed, delivered, installed and tested power generating machinery and equipment at Unit 2. The company replaced all core components of two turbine generators, including turbines, steam condensers, generators, separators, superheaters, transformer units, condensate pumps and other equipment. Experts inspected the plant and confirmed that the replaced components can be connected to the existing systems. Lifting equipment was also retrofitted.
For the retrofit and upgrade project to be completed, the company is yet to reconfigure the emergency core cooling system and anneal the reactor pressure vessel to restore its initial properties. When all the work is done, the plant's capacity will be increased from 390 to 440 MW, with the service life to be extended.
Photo: Armenian NPP
Armenian NPP
The site of Akkuyu NPP, Turkey