The Belarusian nuclear power plant will be launched on November 7, 2020, President of Belarus Alexander Lukashenko said. The day that will go down in history of the global nuclear industry. The Belarusian NPP is the first Generation III+ reactor unit in Europe outside Russia. It is also the first power unit built in Europe outside Russia in the last 13 years.
The event was preceded by a huge amount of work. When the unit is fully commissioned, it would operate for a period comparable with a human life span, 60 years plus a potential extension of 20 years. Even before being commissioned, the Belarusian NPP — ​a large infrastructural project — ​started changing the country's economy and improving the people's life.
Quality of life
Two new housing blocks, a fire station, two schools, four kindergartens, a hospital, bike lanes, parks, fitness centers and a stadium for the local football team were built in Ostrovets (Astravets), a town hosting the nuclear power plant. Existing utility lines in the town are being repaired and new lines being built.
Sustainable cities and communities is Goal 11, one of 17 sustainable development goals (SDGs) adopted by the United Nations in 2015.
Clean air
According to expert estimates, greenhouse gas emissions will be reduced by more than 7 million tonnes per annum after the Belarusian NPP is brought online. The plant will also save oxygen produced by about 6 to 8 million hectares of boreal forests, which is comparable with a half of Greece's territory if it were covered by forest.
Climate action is UN SDG 13.
Affordable energy
The commissioning of the Belarusian NPP will cut energy production costs since the country will have to buy less natural gas to fire local power generating stations. The nuclear power plant can save money needed to buy 4.5 billion cubic meters of natural gas per annum.
Each unit with a Generation III+ VVER‑1200 reactor will be capable of generating about 27 million kilowatt-hours per day or more than 9.8 billion kilowatt-hours per year. Having commissioned both power units of the Belarusian NPP, the country will have a clean and reliable energy source that will meet a half of its domestic demand for electric power. In 2019, Belarus consumed 38.3 billion kWh of electricity.
Affordable and clean energy is UN SDG 7.
Support of knowledge intensive industries
Construction of the nuclear power plant stimulates production of construction materials, electrical engineering and knowledge intensive industries. "Many Belarusian companies supply machinery for the nuclear power plant under construction. They have already adapted themselves to the requirements for quality of the machinery and follow them carefully. This trend will continue going forward," Mikhail Mikhadyuk, Deputy Minister of Energy, said. Instrumentation engineering is one of the industries that benefits from the nuclear power plant. The Belarusian NPP uses over 640 types of instrumentation, and Atomtex, a local manufacturer of instrumentation and control devices for nuclear facilities, won a large contract. The company produced and supplied a set of equipment to measure baseline radiation around the nuclear power plant and an automatic radiation monitoring system. The system consists of ten automatic radiation monitoring stations with super-sensitive smart units capable of detecting even the slightest changes in background radiation and broad-range (emergency) detection units.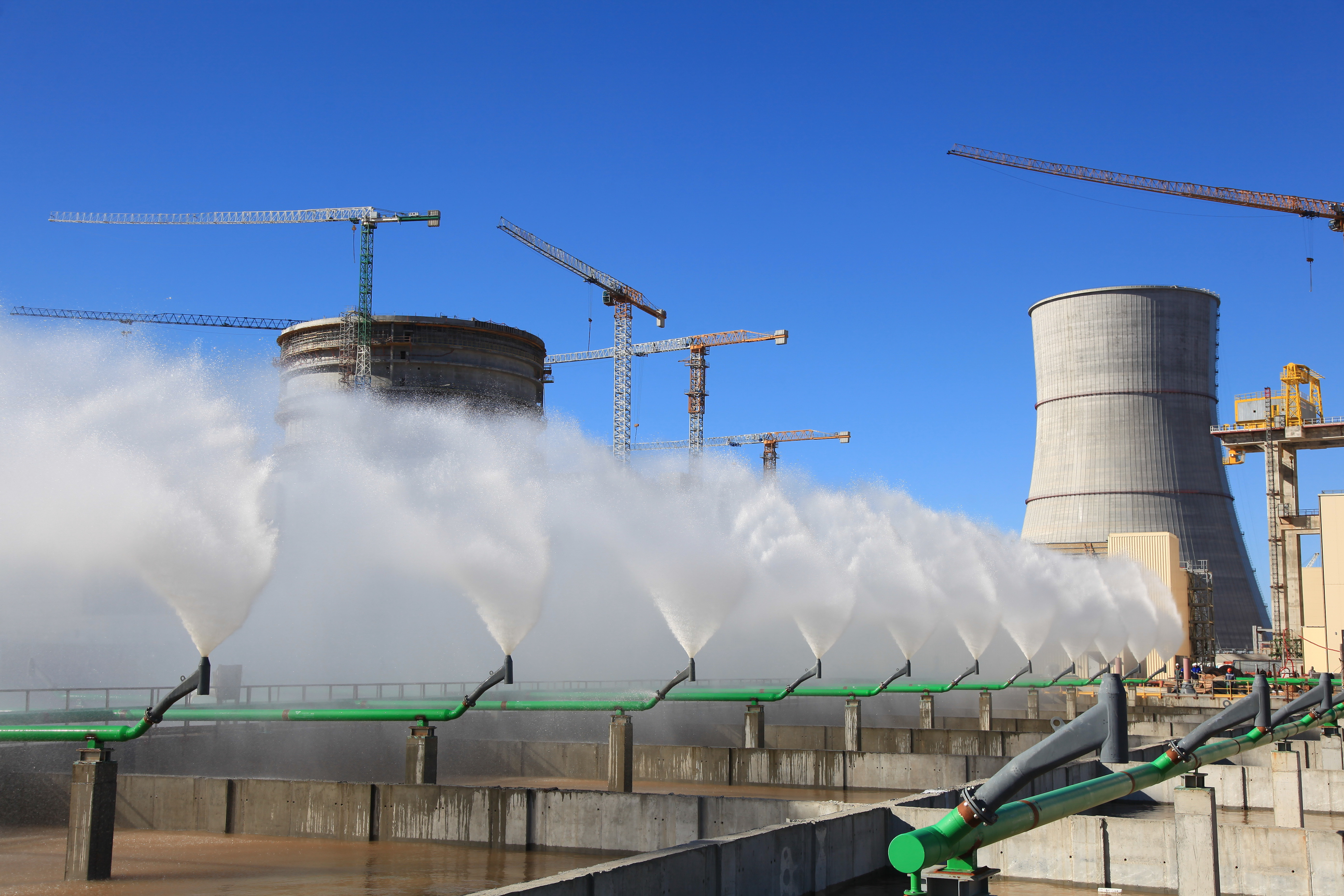 The power grid infrastructure is improving, too. According to Mikhail Mikhadyuk, 1,700 kilometers of high voltage lines has already been built in Belarus to transmit electricity from the nuclear power plant to different communities across the country.
Building resilient infrastructure, promoting sustainable industrialization and fostering innovation is UN SDG 9.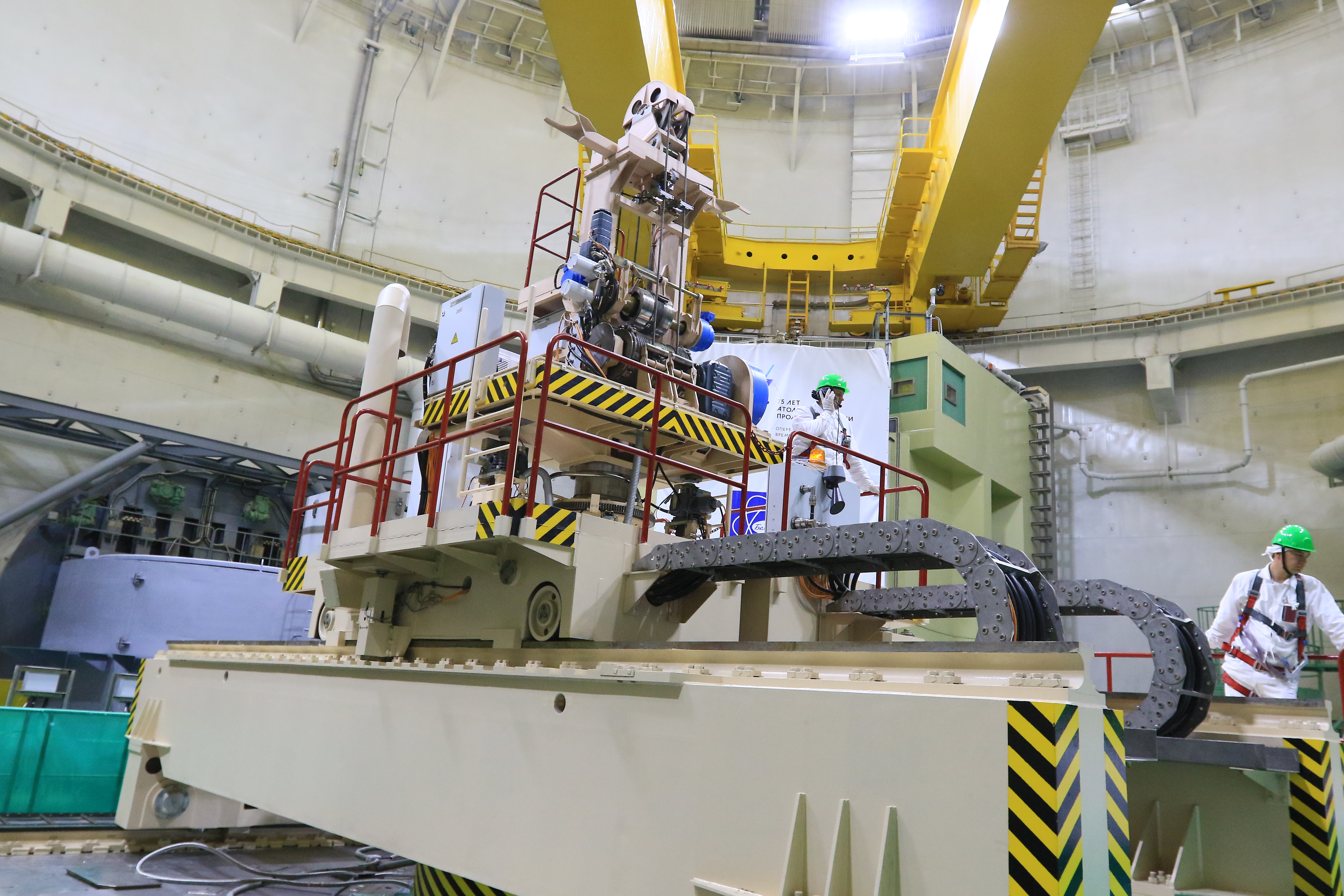 Decent job
Construction of the Belarusian NPP created over 3,000 jobs both at the plant and in servicing companies. "The nuclear power plant has a design life of 60 years. However, as international practice shows, it is not unrealistic to extend the life span for 20 more years. Over this time, a host of new companies will appear around the plant. And across the country as well," Mikhail Mikhadyuk said.
"Nikita graduated in chemistry from the Belarus State University and took a job at the nuclear power plant. His wife Natasha followed him and also found a job there — ​she graduated from the same Faculty of Chemistry. They took a flat on lease in the new housing block and were offered a good salary," the Belarusian portal https://realt.onliner.by tells a story of one married couple. Nikita was in the team that brought the first reactor to criticality.
Economic growth
Having a long-lasting nuclear source of power allows a country to make economic development plans for decades ahead, establish new production facilities and improve supply of electricity in cities, "Electric transportation is on the rise in Belarus; the R&D Center for Agricultural Machinery of the National Academy of Sciences announced the start of research into electrical machines for agricultural applications; energy saving lighting systems and smart homes make it to the scene in Belarus."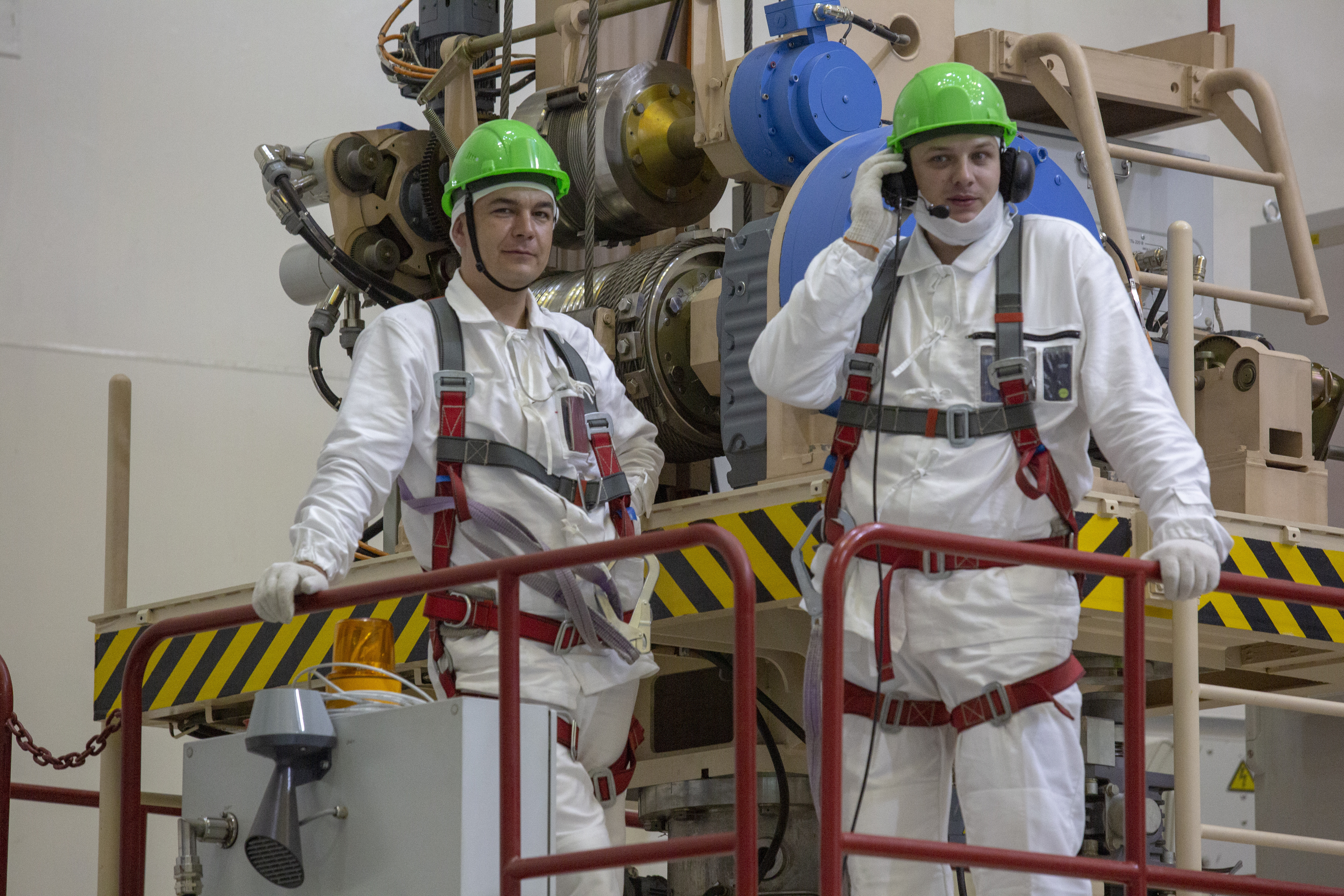 The nuclear power plant can continue benefiting the country even after its decommissioning. For example, it can be turned into a museum. By that time, the Belarusian nuclear industry will have had a long history that could be shown to new generations and tourists. Another option is to establish new production facilities at the plant's site to make use of its extensive energy infrastructure and employ thousands of its highly qualified professionals.
Decent work and economic growth is UN SDG 8.
For Belarus, the nuclear power plant is an opportunity to supply its people with clean energy, have a reliable source of power for decades to come, and provide growing cities and large industrial facilities with electricity. Fulfilling these tasks means, in fact, achieving the UN Sustainable Development Goals, which is high quality of life without harming the future generations.
History of the Belarusian NPP
January 2008 — ​the Security Council of Belarus makes a decision to build a nuclear power plant in the country.
May 2009 — ​the Russian Government and the Belarusian Government sign an agreement on cooperation in peaceful uses of nuclear power.
July 2010 — ​after public hearings and consultations, including with neighboring countries, have been completed, the Ministry of Natural Resources and Environmental Protection performs an expert review of the environmental impact assessment report on the Belarusian NPP.
March 2011 — ​Russia and Belarus sign an agreement to construct a nuclear power plant based on the AES‑2006 design.
June 2012 — ​the IAEA conducts its Integrated Nuclear Infrastructure Review mission in Belarus.
July 2012 — ​Belarus signs a general construction contract for the nuclear power plant.
September 2013 — ​the Ministry of Emergency Situations Nuclear and Radiation Safety Department issues a special construction permit for Unit 1 of the Belarusian NPP.
November 2013 — ​basemat concreting starts at the construction site of Belarus Unit 1.
April 2014 — ​construction starts at Unit 2.
April 2017 — ​the reactor pressure vessel is installed in its final position at Unit 1.
December 2017 — ​the reactor pressure vessel is installed in its final position at Unit 2.
December 2019 — ​hot functional testing begins at Unit 1 of the Belarusian NPP.
May 2020 — ​fresh nuclear fuel for Unit 1 is delivered to the Belarusian NPP construction site.
June 2020 — ​the pre-operational flushing phase starts at Belarus Unit 2 to clean active and passive safety systems and piping.