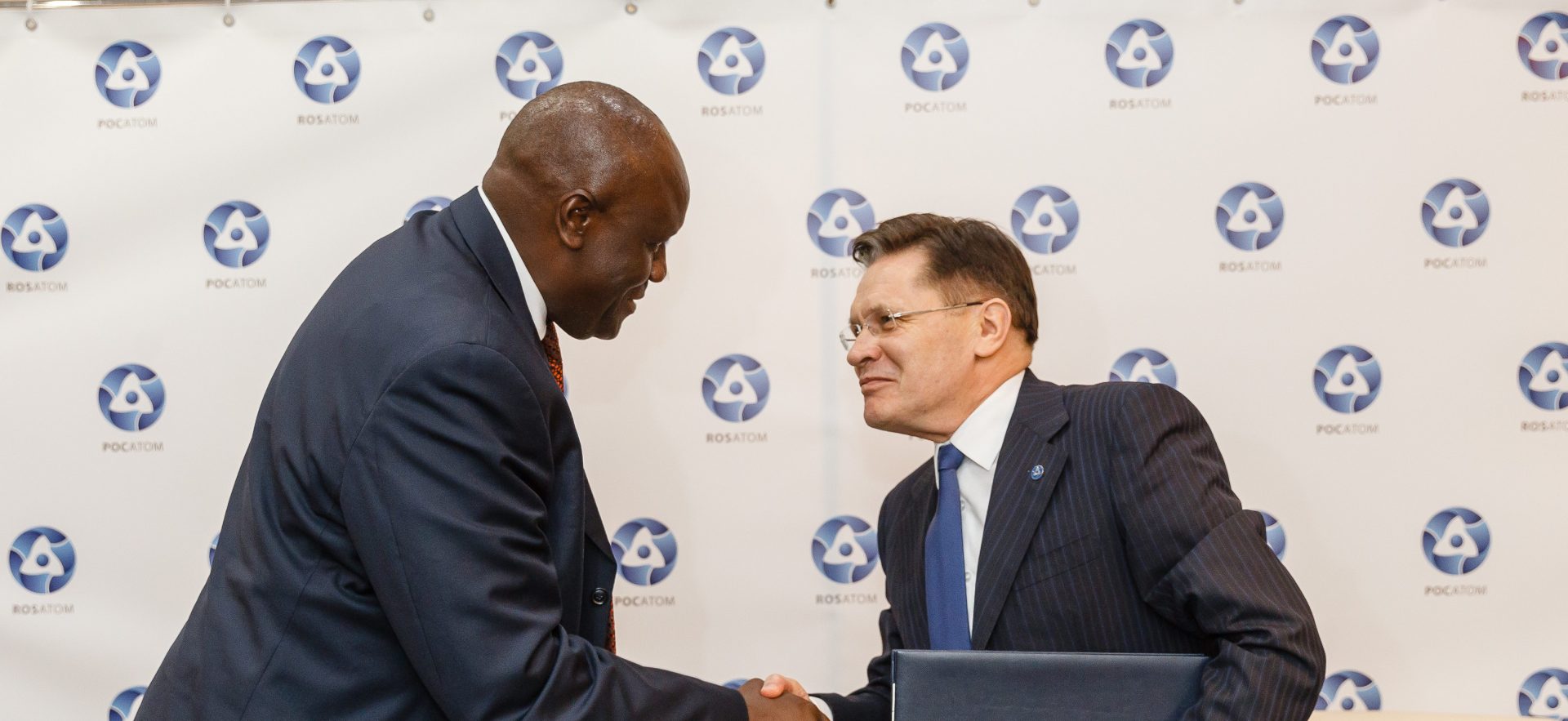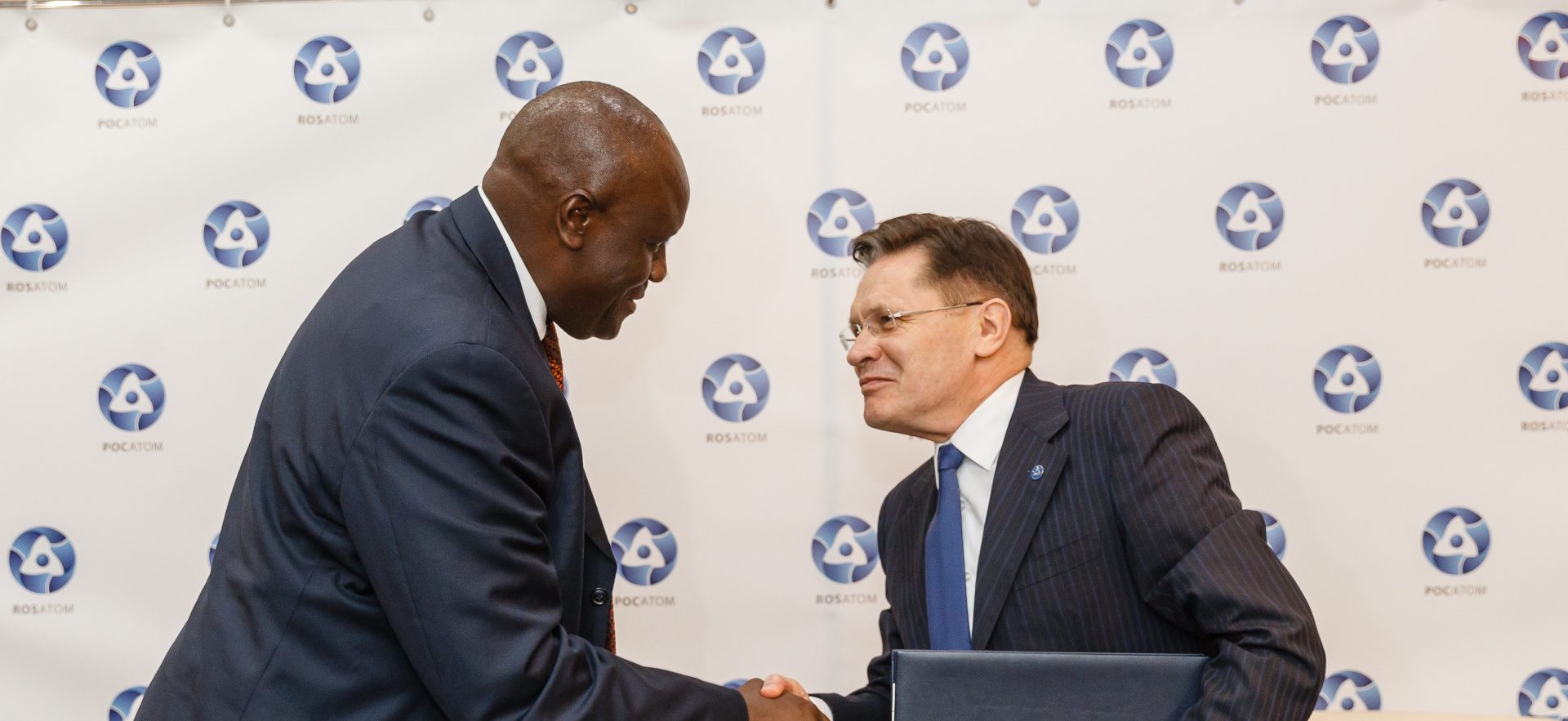 The forum was held online due to coronavirus restrictions. It was organized by the Peoples' Friendship University of Russia (RUDN), University of Rwanda and Russian nuclear corporation Rosatom.
The forum was attended by government officials, educationalists, students, postgraduates and junior researchers from Burundi, Gambia, Ghana, Egypt, Zambia, Zimbabwe, Kenya, Nigeria, Rwanda, Senegal, Sudan, Tanzania, Tunisia, South Africa, Madagascar, Mozambique, Namibia, Ethiopia and Uganda.
The goal of the forum is to motivate young people to receive a degree in nuclear engineering, spur interest towards nuclear research and inspire loyalty to the Rosatom brand. Motivation is an important tool in forming a new cohort of professionals who will be able to drive social and technological development in Africa in cooperation with Russian partners.
Vladimir Filippov, President of RUDN and a member of the Russian Academy of Sciences, addressed the forum, "This year Rosatom celebrates its 75th anniversary, and 250,000 employees of our nuclear industry have achievements to be proud of. I say 'our industry' because Rosatom is a global technology leader. It is important for us to know that emerging nuclear countries will have highly qualified professionals to hire." According to statistics, Africa is a continent of young people, with 65% of the population younger than 35 years and 50% younger than 19 years. Africa has great potential for education.
Since 2013, Russia and Rosatom have been offering free education programs to African students. At present, 256 students from Sub-Saharan Africa, including Rwanda, Ghana, Zambia, Kenya, Nigeria, Tanzania, Uganda, Ethiopia and South Africa, study in Russia for nuclear-related majors. As a global technology company, Rosatom offers excellent educational and career growth opportunities for the countries to be proud of their young citizens.
Challenge accepted
The difficult 2020 made some organizations restrict or wind up their activities, but not Rosatom. Here is an example: five students from Ethiopia could not fly to Russia to continue their course at the National Nuclear Research University (MEPhI). The university and Rosatom made necessary arrangements for the students to visit lectures online. The students will join their group at the earliest opportunity.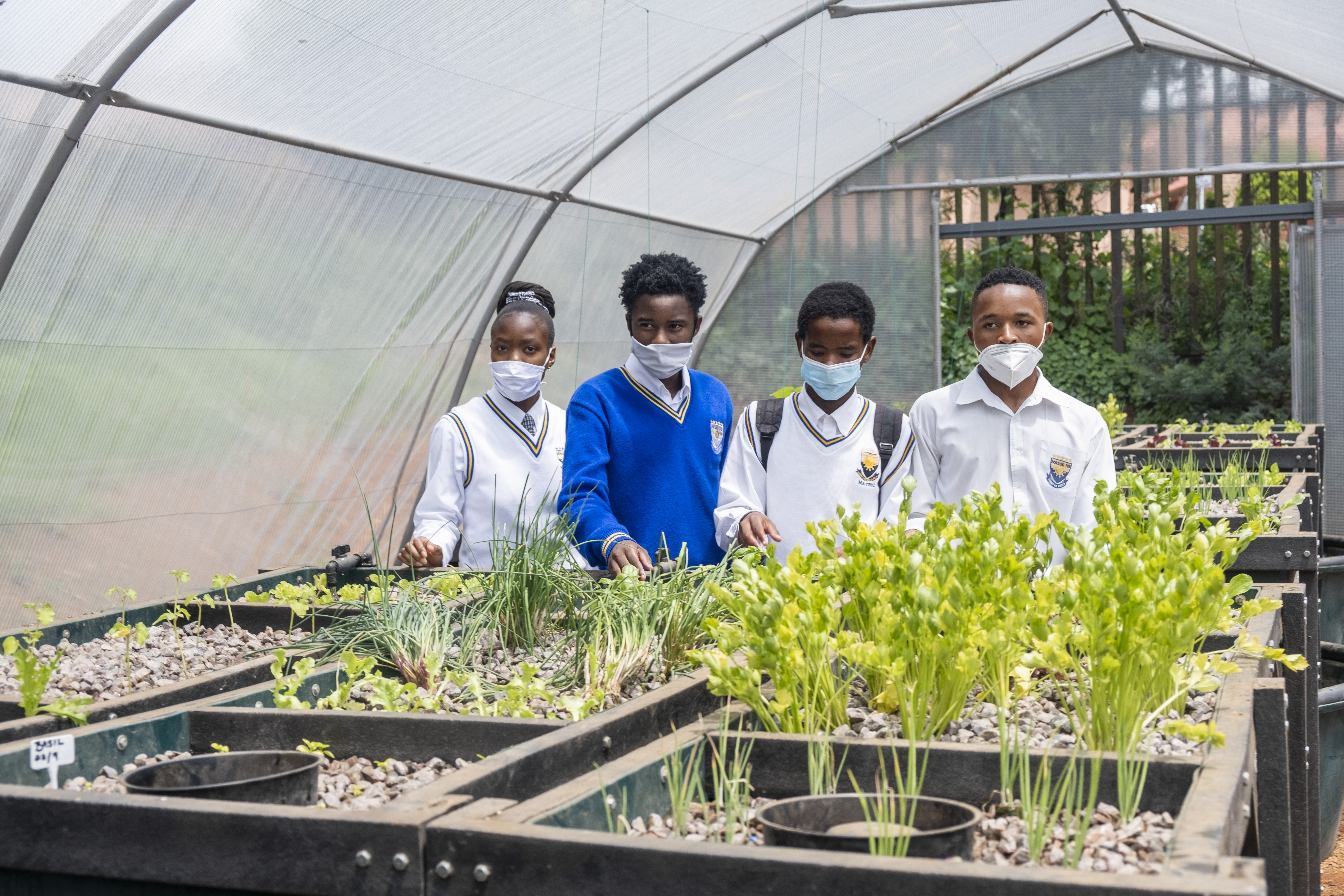 Rosatom continues to expand cooperation with African universities. This year, the Russian nuclear corporation has signed a foreign student support agreement with the University of Zululand (UNIZULU). The cooperation will cover the following areas:
Joint educational programs of UNIZULU and Russian universities associated with Rosatom;
Internships and training of students, postgraduates and postdocs in Russian universities associated with Rosatom;
Joint research projects;
Joint educational event and seminars in South Africa and abroad;
Joint cultural programs in South Africa and abroad;
Exchange of information, publications and other documents;
Grant programs for South African students studying in Russia;
Student competitions.
Rosatom and the African Commission on Nuclear Energy (AFCONE) signed a memorandum of understanding to lay a foundation for the cooperation in mutual interest areas, particularly in science, technology and innovations, aimed at improving nuclear safety and promote peaceful uses of nuclear energy in Africa.
This year, Rosatom has built two hydroponic greenhouses at Bokgoni Technical Secondary School in Pretoria (South Africa) to improve the quality of school meals. Rosatom has thus met the school's need for fresh and healthy foods and motivated students to learn more about the new growing technology.
Rosatom launches many initiatives related to sustainable development and young people.
A good example of such initiatives is Atoms for Africa, a Facebook-based video contest for young people. Since 2015, students and young professionals aged 18 to 30 from Sub-Saharan Africa has been creating videos about the advantages of nuclear energy and technology for Africa. The best teams are awarded with technical tours to nuclear facilities in Russia. Over five years, 36 winners have visited Russia. This year, the contest will start in late December. The winners will have an opportunity to visit Russia after the pandemic.
Demand for sustainable, affordable and reliable energy is growing. Nuclear energy boasts each of these properties and is therefore essential for the transition to a low-carbon economy. Rosatom believes that nuclear technology plays a pivotal role in achieving the UN Sustainable Development Goals in Africa. The wide range of available solutions includes large nuclear stations featuring VVER reactors with a capacity of over 1 GW, small modular reactors capable of generating up to 57 MW, and non-energy applications.
The nuclear science and technology center (NSTC) is one of the most interesting non-energy solutions offered by Rosatom. The NSTC consists of a research reactor, a multi-purpose irradiation facility, a nuclear medicine center, and several laboratories, including an isotope fabrication laboratory. Isotopes are used in diagnostics and treatment of oncology diseases. According to statistics, around 12% of 804 million Africans older than 75 years are affected with cancer, so nuclear will give an opportunity to improve their health.
The irradiation facility can also be used to treat foodstuffs. About 20% to 45% of produce grown in the world is lost to pests or because of a very short storage life, and Africa is no exception. Irradiation of food products increases their shelf life, reduces spoiled food amounts and helps local producers meet standards of importing countries and mitigate risks of diseases caused by low-quality foods.
The NSTC opens up extensive research and analysis opportunities, such as tests on mineral resources and samples of air, water and soil. Local staff training is another opportunity offered by the NSTC.
Rosatom is already engaged in the construction of a nuclear science and technology center in Zambia. In 2019, an agreement to build an NSTC was also signed between Rosatom and Rwanda on the sidelines of the Russia-Africa Summit in Sochi.
Rosatom ensures safe, sustainable and affordable uses of nuclear technology. Every solution offered by the Russian nuclear corporation has been developed by top-notch professionals. This is why Rosatom involves Africans in its educational and social programs. The first steps on the way towards successful partnerships have already been made. More of them will be made in the coming years.
Russian expertise
This year, 17 Zambian students studying nuclear energy at MEPhI have taken part in an online discussion with Dr. Roland Msiska, Director General of the Zambia Atomic Energy Agency (ZAMATOM), and experts of Rusatom Service. The students have recently completed their internship at Rosatom.
According to Taonga Chilambo from Zambia, she decided to study nuclear because it was very captivating. Power generation is not the only application of nuclear technology – it is also used in healthcare and food processing. She believes that nuclear energy can help Zambia overcome its energy shortage and boost the national economy.
Education in Russia is a perfect opportunity to both gain knowledge and dispel myths about Russia.
Morris Chema Mungwa is a Zambian student, who studies in Obninsk and travels around Russia. He went out to Karelia to see the beauty of Russian nature for himself. "This experience surpassed my expectations. We set up a camp on a river bank not far from Finland, slept in tents, cooked food in the forest, drank water from the stream and floated down the river. That was a wonderful time – no gadgets. Then we reached rapids, and our boat overturned and threw us into cold water. We had to swim to the bank. The time I spent in the forest in the land of midnight sun was definitely one of the most unforgettable impressions in my life. I am looking forward to the opportunity to return there again," he says.
Photo: Signing of agreement on construction of a nuclear science and technology center in Zambia