The European Commission is to decide whether nuclear energy will be included in the EU Taxonomy of sustainable activities. If it is included, nuclear will be an activity recommended to investors. Despite the conclusion made by the Joint Research Center that atom does no more harm than other energy sources, the decision was postponed until the summer of 2021.
March and April of 2021 saw another round of struggle for the inclusion of nuclear energy into the EU Taxonomy and, consequently, for the favor of financial institutions.
The EU Taxonomy is a regulatory document determining whether an economic activity can be considered as contributing substantially to environmental objectives. These criteria help establish appropriate definitions for companies, investors and financial market participants on which economic activities can be considered environmentally sustainable.
Nuclear is not more harmful than other energies
The goal of the European Commission is to assess the degree of sustainability of nuclear energy and decide on its inclusion in the EU Taxonomy. In order to ensure that the sustainability assessment is objective, the Joint Research Center (the European Commission's pool of experts with vast knowledge in many fields, including nuclear) carried out a technical assessment of nuclear energy in accordance with the 'do no significant harm' (DNSH) principle postulated in the EU Taxonomy.
Published in March 2021, the assessment report consists of two sections. The first section is a review of the environmental impacts corresponding to the various life cycle phases of nuclear energy and comparison with the environmental impacts of other electricity generation technologies, such as coal, oil, gas and renewables (including hydropower). The second section focuses on the state-of-the-art and «do no significant harm» (DNSH) aspects of radioactive waste management, focusing on the final disposal of high-level radioactive waste and spent nuclear fuel.
The key takeaways demonstrate that nuclear is as safe as other sources of energy:
The analyses did not reveal any science-based evidence that nuclear energy does more harm to human health or to the environment than other electricity production technologies already included in the Taxonomy as activities supporting climate change mitigation.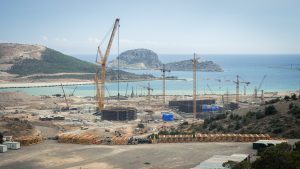 The comparison of impacts of various electricity generation technologies (e. g. oil, gas, renewables and nuclear energy) on human health and the environment, based on recent Life Cycle Analyses (LCA)… shows that the impacts of nuclear energy are mostly comparable with hydropower and the renewables, with regard to non-radiological effects.
Related analyses demonstrate that appropriate measures to prevent the occurrence of the potentially harmful impacts or mitigate their consequences can be implemented using existing technology at reasonable costs.
Similarly, carbon capture and sequestration (CCS) technology is based on the long-term disposal of waste in geological facilities and it has been included in the taxonomy and received a positive assessment. The Taxonomy Expert Group therefore considers that the challenges of safe long-term disposal of CO2 in geological facilities, which are similar to the challenges facing disposal of high-level radioactive waste, can be adequately managed. There is already an advanced regulatory framework in place in the communities for both carbon dioxide storage and radioactive waste management (see Annex 1). In terms of practical implementation, there is currently no operational geological disposal for carbon dioxide or for radioactive waste.
What is more, JRC experts concluded that nuclear energy is comparable to, or even outperforms, renewable energy sources in terms of certain environmentally important parameters:
Nuclear energy has very low NOx (nitrous oxides), SO2 (sulfur dioxide), PM (particulate matter) and NMVOC (non-methane volatile organic compounds) emissions. The values are comparable to or better than the corresponding emissions from the solar PV and wind energy chains;
With regard to acidification and eutrophication potentials, nuclear energy is also comparable to or better than solar PV and wind;
The same is true for freshwater and marine eco-toxicity; ozone depletion and POCP (photochemical oxidant creation potential);
Land occupation of nuclear energy generation is about the same as for an equivalent capacity gas-fired power plant, but significantly smaller than wind or solar PV.
Action and reaction
The reaction to the conclusions, which are favorable for nuclear energy, wasted little time. Despite all the evidence, diagrams, tables and other objective data presented in the JRC report, Greenpeace stooped so low as to suspect JRC experts of a biased attitude. "However, the JRC's structural links with the Euratom Treaty, its relations with the nuclear industry and the views expressed publicly by JRC members on nuclear energy call into question the JRC's ability to conduct an objective assessment of the sustainability of nuclear energy. The European Commission should have entrusted this study to an impartial structure and included civil society," a statement by the environmental organization read.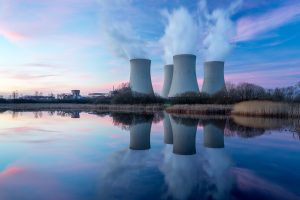 Not every NGO shares the viewpoint of Greenpeace, though. In late March, 26 NGOs from different countries (Denmark, France, Poland, Switzerland, etc.) signed a letter to President of the European Commission Ursula von der Leyen. "Scientific assessments have made clear that nuclear energy is needed to address the related causes and the challenges ahead of these disruptions. Despite this, the limited recognition this low carbon, dispatchable energy source receives from the European Commission is at best paradoxical, and certainly counterproductive," the letter read.
"If we fail to appropriately include nuclear energy, we, as members of the European Union, will have to bear responsibility for promoting a strategy that is clearly inadequate to decarbonize our economies and hence preserve climate and populations," the NGOs warned.
The letter mentions 'the irrationality of some decisions being taken by several Member States'. These states appear to be Germany and Austria, dogmatic opponents of nuclear energy. Indeed, some publications in the German media in the last two weeks of April were negative towards nuclear. Others dealt with Germany's opposition against France, another large Member State but an advocate of nuclear generation.
France insists on including nuclear in the EU Taxonomy. Politicians, energy companies and even energy industry trade unions voice this idea. "We want nuclear energy to be included in the EU Taxonomy and will fight for it with great determination," Bruno Le Maire, Minister of Economy and Finance of France, said.
"The association of French trade unions FNME-CGT, CFE CGC Énergies, FCE-CFDT and FO Énergie et Mines representing the energy sector of the French utilities and gas industry, sent a petition to the President of the European Commission with a request to include nuclear energy in the EU Taxonomy and not to deprive the European Union of its key assets that will help it achieve carbon neutrality by 2050, the primary goal of the European Green Deal supported by the EC President," a statement published by the trade union association read.
The inclusion of nuclear energy in the EU Taxonomy is important not only for France, which generates almost 70 % of its electricity from nuclear energy, but also for Central Europe. It is so important that leaders of seven countries (France, Slovakia, Slovenia, Romania, Poland, Hungary and the Czech Republic) have sent an open letter to the European Commission. They reminded that nuclear energy had social and economic significance: "As low-emission baseload, it guarantees the continued renewable deployment to much higher penetration levels. Nuclear power seems to be also a very promising source of low-carbon hydrogen at an affordable price and can play an important role in energy sector integration. It also generates a considerable number of stable, quality jobs, which will be important in the post-COVID recession." Then they expressed concerns that their right to determine the national energy mix is 'heavily limited by EU policy making, which excludes nuclear power from more and more policies.'
"Finally, all Member States are making the policy choices in the field of energy fully in line with EU law, including the Euratom Treaty. This is yet another argument of our urgent call to ensure a true level-playing field for nuclear power in the EU without excluding it from EU climate and energy policies and incentives, and bearing in mind that half of EU countries utilize or develop nuclear power providing close to half of EU low-emission generation, in line with the most stringent safety standards as ensured by the Euratom framework," the authors of the letter concluded.
The European Commission has so far postponed its decision on including nuclear energy in the EU Taxonomy. "The Commission will adopt this complementary Delegated Act as soon as possible after the end of the specific review process expected in summer 2021," a statement made by the commission read.
Sustainable finance for nuclear plants
Since Russia is not a member of the European Union, it does not officially participate in discussions of the EU Taxonomy. Rosatom took part in the open discussion of the draft taxonomy and Delegated Act, which were made available online for expert review and comments in accordance with the established procedure.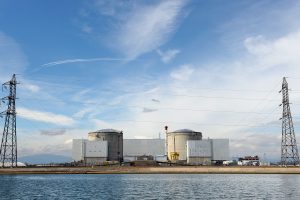 While Europe is busy disputing whether nuclear is sustainable enough for 'green' investments, Russia is working on its own taxonomy. Russian state development corporation VEB.RF drafted and discussed it in the Russian Ministry of Economic Development in mid-March. Unlike the EU Taxonomy, the Russian document labels nuclear energy as a sustainable sector from the outset.
What is more, Rosatom has already obtained two sustainability loans. In early March, Sovcombank provided two loans — ​for USD 200 million and USD 100 million — ​to Akkuyu Nuclear (part of Rosatom and the owner of the Akkuyu construction project). Both loans are sustainability-linked, which means the interest rate will depend on whether the borrower will meet its sustainable development commitments. In April, Otkritie Bank and Akkuyu Nuclear signed another USD 500 million sustainability loan agreement for seven years.
"The loans made available to Akkuyu Nuclear may well be considered a precedent of international importance because they will be used to finance a project in Turkey," Polina Lion, Chief Sustainability Officer at Rosatom, commented.