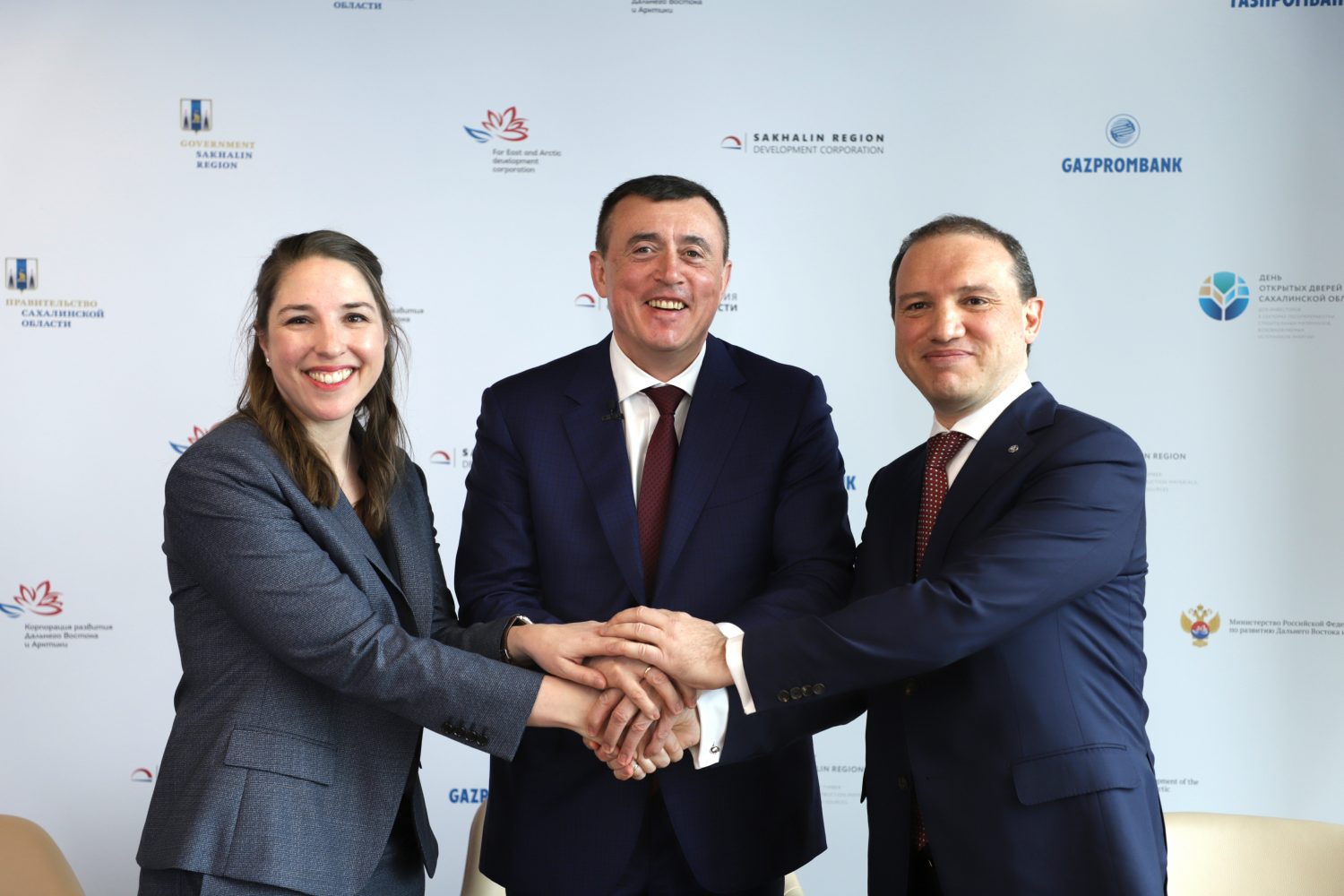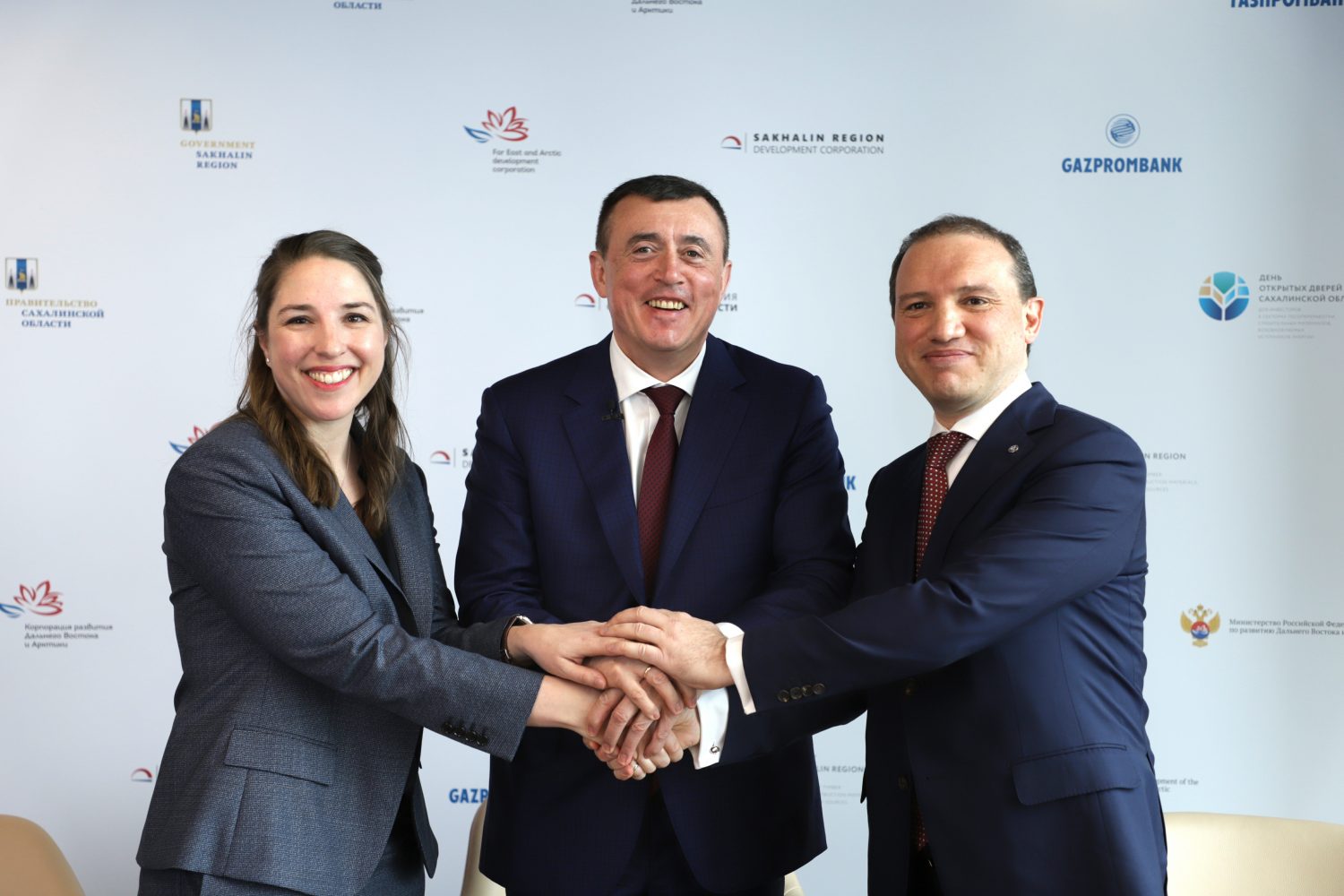 In the second quarter of the year, Rosatom signed several agreements on the hydrogen economy. These partnerships with high-tech companies and prospective customers are among the first important steps in the transition to a new fuel, which is seen as a cleaner alternative to hydrocarbons.
In Sakhalin
In late April, Rosatom's subsidiary Rusatom Overseas signed three agreements aimed at establishing a hydrogen economy in Sakhalin.
On April 22, the company signed a trilateral memorandum of understanding with the industrial gas manufacturer Air Liquide and the Sakhalin government. The purpose of the memorandum is to study opportunities for the parties to set up production of low-carbon hydrogen in Sakhalin.
It is assumed that the island will be an experimental ground for achieving carbon neutrality in Russia. "We plan to finalize a feasibility study and draft initial documents for the project by the end of 2021 and then make the most efficient decision about the planned hydrogen output. It is expected to range from 30 to 100 thousand tons per annum," President of Rusatom Overseas Evgeny Pakermanov said.
In his turn, Valery Limarenko, Governor of the Sakhalin Region, gave his assurances that local authorities would streamline administrative processes and minimize the time for obtaining construction permits, incorporation licenses and cadastral certificates.
On the next day, April 23, Rusatom Overseas signed a memorandum of understanding and cooperation with TMH Energy Solutions, a subsidiary of Russia's leading rolling stock manufacturer TransMashHolding. The parties intend to build fueling stations and other infrastructure in Sakhalin to enable the operation of hydrogen-­powered trains. The second joint task is to participate in the operation of hydrogen transport in Moscow as a developer, supplier of fuel cells, and an owner of fueling stations. (For information about the relations between the two companies see below).
On April 23, another agreement to create and develop a hydrogen cluster was signed. The Ministry for the Development of the Russian Far East and Arctic, the Government of Sakhalin Region, and Rosatom signed a document providing for construction of a hydrogen production facility, building a supply chain for the domestic and external markets, and setting up a competence center for hydrogen and clean energy technology at the Sakhalin State University.
According to Rusatom Overseas, Sakhalin-­produced hydrogen has good prospects of being exported to Japan and South Korea, which also work on establishing a hydrogen economy.
With EDF
In late April, Rosatom and EDF (France) signed an agreement on the implementation of clean hydrogen projects. The two companies plan to join their efforts in decarbonizing transport and industry in Russia and Europe. "Rosatom works consistently to develop carbon-free energy sources and goes beyond its extensive competencies in nuclear energy. We aim to become a key player in the hydrogen production, storage, transportation and consumption chains, which are currently taking shape. The hydrogen economy has much potential as an international playing ground in the context of global decarbonization. I am sure that our partnership with EDF will create strong synergies and help us carry out joint hydrogen projects in Russia, France and all over the world," said Kirill Komarov, Rosatom's First Deputy Director General for Corporate Development and International Business. "The agreement with Rosatom, our long-standing partner in Russia and a key player in the clean hydrogen market, shows clearly EDF's intentions to deploy a new energy model with the lowest CO2 emission in every country and region where we operate," Beatrice Buffon, Executive Director in charge of EDF's International Division, supported her colleague.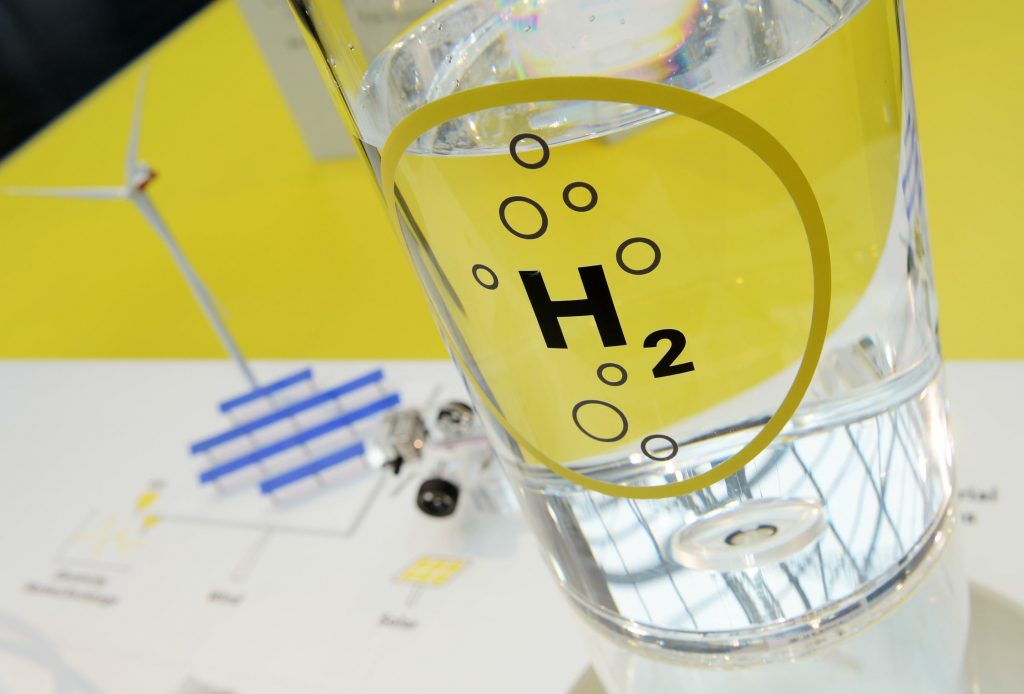 At SPIEF
More agreements were signed at the Saint Petersburg International Economic Forum in early June. The partnership between Rusatom Overseas and TransMashHolding resulted in plans to acquire a stake in TMH Energy Solutions by Rusatom Overseas. The term sheet for the acquisition was signed at SPIEF, with the deal to be closed by the end of this year.
In addition, Rusatom Overseas signed a memorandum of understanding with Metalloinvest, a major Russian steel maker, and Air Liquide. The purpose of the document is to assess technical and commercial aspects of hydrogen production at Metalloinvest production facilities in the Belgorod and Kursk Regions (Russia). The production technologies to be considered are electrolysis and steam methane reforming with carbon capture. The expected amount of hydrogen to be consumed by Metalloinvest plants is up to 150 thousand tons per annum. According to Metalloinvest CEO Nazim Efendiev, the company is already prepared to upgrade its equipment so that hydrogen will make up 30 % of reducing gases used in the production process. In the long term, the company might fully replace all other reducing gases with hydrogen.
Global Scale
According to the estimates of Rusatom Overseas, the global demand for hydrogen is about 74 million metric tons, including 5 million tons in Russia. Petrochemical companies are key consumers of hydrogen. Production of ammonia and methanol accounts for up to 70 % of the total consumption. Steam methane conversion is the cheapest and thus most widespread hydrogen production technology, but European regulators concentrate their efforts on increasing the share of hydrogen obtained by electrolysis. Hydrogen obtained from natural gas with CO2 captured is also considered acceptable.
Rosatom plans to develop a hydrogen economy not only in Sakhalin, but in Western Russia as well. One of its projects provides for the production of hydrogen by electrolysis at nuclear power plants, and the other at wind farms. Building new wind farms and using their energy in hydrogen production is a potential pattern for cooperation with European countries. Rosatom sees its role in those projects as that of a co-investor, technology partner and hydrogen supplier.
Rusatom Overseas is responsible for the promotion of Rosatom's turnkey solutions for nuclear power plants and nuclear science and technology centers on international markets. The company is also an integrator for hydrogen economy projects.