In September, the largest global nuclear organizations, the IAEA and World Nuclear Association (WNA), held international forums dedicated to the role of nuclear power in energy transition, new technologies, government regulation, promotion of nuclear energy, and outlooks for the future. Positive trends have taken shape for the first time in several years.
Each of the forums lasted several days and brought together expert community. Conference reports were distributed between several parallel tracks. Below is our account of key reports.
Nuclear in energy transition
In her welcoming speech, WNA Director General Sama Bilbao y León said that nuclear energy should become a key tool in fighting global warming.
IAEA Director General Rafael Grossi sent a similar message. "At the UN Climate Change Conference COP26 in Glasgow, the Agency will highlight the role of nuclear techniques in supporting mitigation and adaptation efforts, namely in climate-­smart agriculture, sustainable land-water use, and the environment. At COP26 I will personally deliver the message that nuclear energy is and must be part of the solution to climate change," he said at the opening of the 65th IAEA General Conference.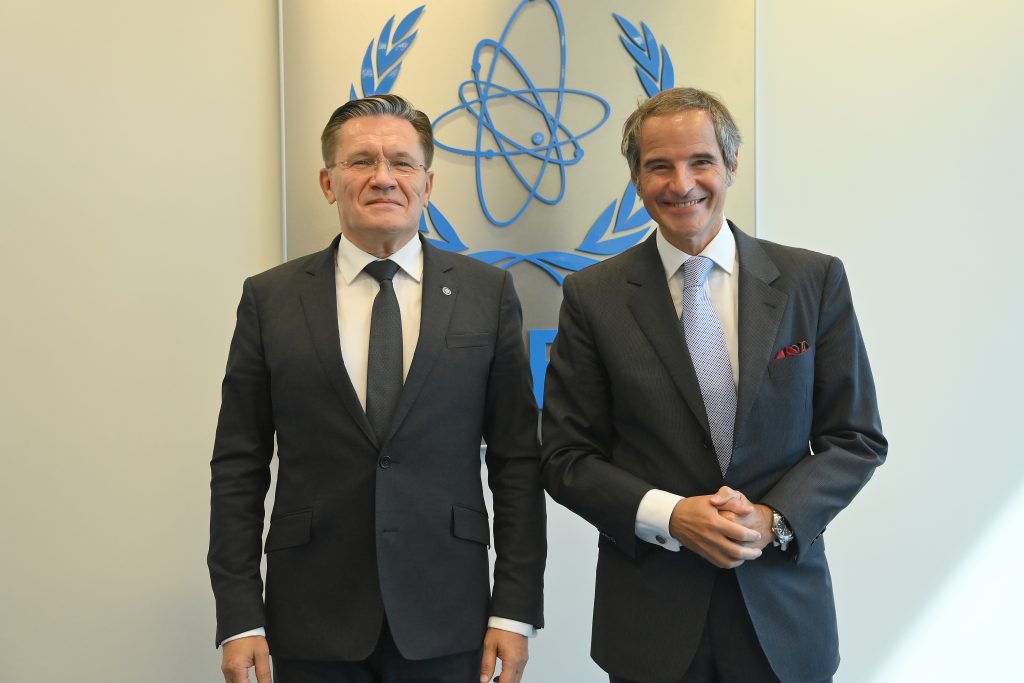 The IAEA сonference also discussed the possibilities of using nuclear energy for production of hydrogen. Representatives of OKBM (Rosatom nuclear engineering company) and RosEnergoAtom (Rosatom company operating NPPs in Russia) prepared a report on the development of the hydrogen economy in Russia. "Development and commercialization of technologies required for safe, environmentally-­friendly nuclear hydrogen energy, including consumption, storage, distribution, and nuclear-­assisted production of hydrogen is an advanced priority area of scientific and technical development and international cooperation for Rosatom," the report says. It is planned to organize the zero-emission production of hydrogen by water electrolysis at the existing nuclear power plants and by natural gas reforming at nuclear plants with high-temperature gas-cooled reactors (HTGRs) and chemical process facilities.
To achieve carbon neutrality, it is important to have accurate estimates of CO2 content in the atmosphere. As was proposed at one of the General Conference events, stable isotopes can be a solution to the problem. Federica Camin, an IAEA Reference Materials Specialist, explained how analyzing isotopic ratios in greenhouse gases is used. "By collecting air samples and defining the ratio of carbon isotopes in the sample's carbon dioxide content, scientists can detect how the gas has been released and determine its origins. This knowledge can be used to help create more effective climate policy and action," she said.
A guide on good practices explaining step-by-step how to carry out the analysis will be published and is currently being developed with support from international experts.
The role of nuclear energy in the climate agenda is studied closely by the financial community. Nick Stansbury, Head of Climate Solutions at Legal & General Investment Management said at the WNA Symposium that climate change posed a huge problem for investors and the financial market in general. We need to transform the existing energy system in less than 30 years although it is already clear that energy transition will need much more time. Another problem is high demand for electric power. Nuclear energy will not solve all the existing problems itself but it should play an important role because it is clean — ​at least as low-carbon as wind and hydro and definitely less carbon-­intensive than any fossil fuel-based energy source. Nick Stansbury asks the question whether the nuclear industry does everything possible for this clean, safe, reliable and low-carbon source of energy to play a key role in the future energy mix.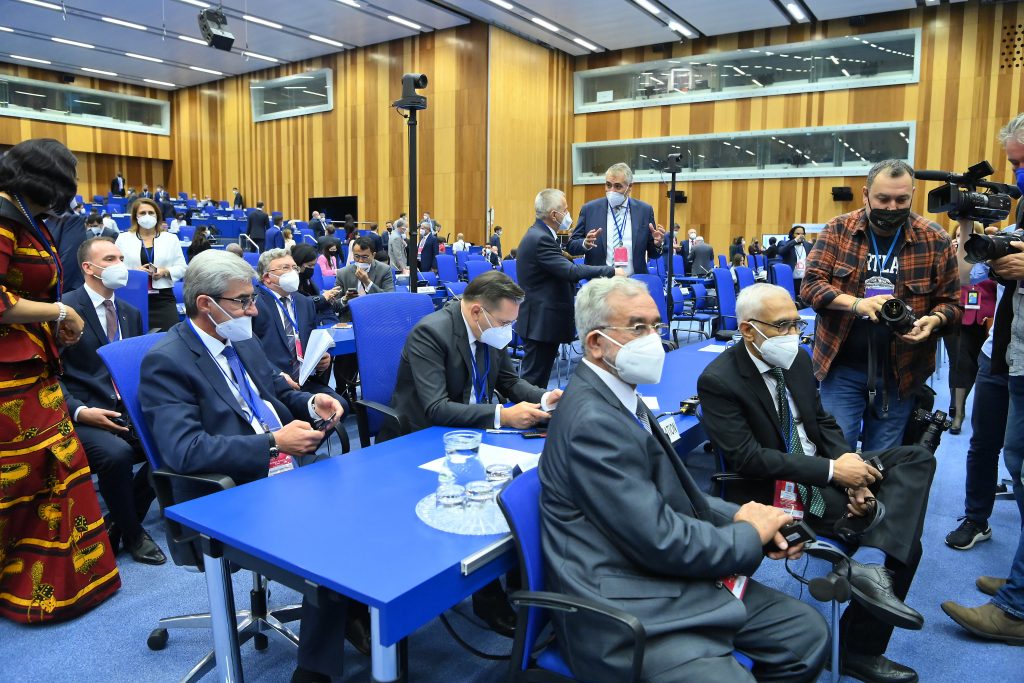 Fiona Reilly, Managing Director at FiRe Energy Ltd. (UK), spoke similarly. She stressed that far from every investor had a long-held opinion about nuclear energy. The reason is the reputation of the industry. What plays against it is the fact that nuclear energy is still not included in the EU Taxonomy. However, nuclear energy is fully compliant with ESG standards, which speaks in its favor. Environmental, Social and Governance principles distinguish efforts taken by a company to manage risks in the social, environmental and corporate governance areas.
"The most important change to be made by the global industry in communications is to focus on the fact that nuclear energy is a key component of achieving the sustainable development goals and not just a reliable source of clean electric power," Vadim Titov, President of Rusatom International Network (Rosatom company promoting Russian nuclear industry abroad), said at the WNA Symposium. According to him, nuclear technology can change lives for the better, both using energy and non-energy applications, and this message should be delivered to a broader audience.
The IAEA makes a large contribution to promoting non-energy applications of nuclear technology by developing nuclear solutions for harvest improvement and pest control. Research in this field is conducted in a number of laboratories, which are currently being upgraded. Financing for the research comes from the Member States. "Russia provides expert and financial support to the Secretariat across all of its key activity lines. And we will continue to do it in the future," Rosatom Director General Alexey Likhachev said in his speech at the General Conference.
Technology of the future
Development of nuclear technology and its applications, both energy and non-energy related, depends to a greater extent on the emergence of new reactors and fuel, as well as safety and sustainability of nuclear power plants during operation and after decommissioning.
The two forums paid great attention to small modular reactors (SMRs) and innovative reactor technology. It is hardly surprising because small-­scale power generation and development of new reactors have been all the buzz over the last several years.
James Nevling, Senior Manager of Nuclear Fuels department at Exelon Generation, noted that SMR-related projects were numerous and this market would strengthen considerably by 2023.
Rumina Velshi, President of the Canadian Nuclear Safety Commission (CNSC), echoed the words of James Nevling. The main challenge in the SMR industry is a great number of different technologies, she believes. In Canada, 12 of them are currently undergoing the preliminary licensing process, which is very resource-­consuming. According to Rumina Velshi, the overarching goal in a situation like this is to select the most promising technologies that are likely to succeed.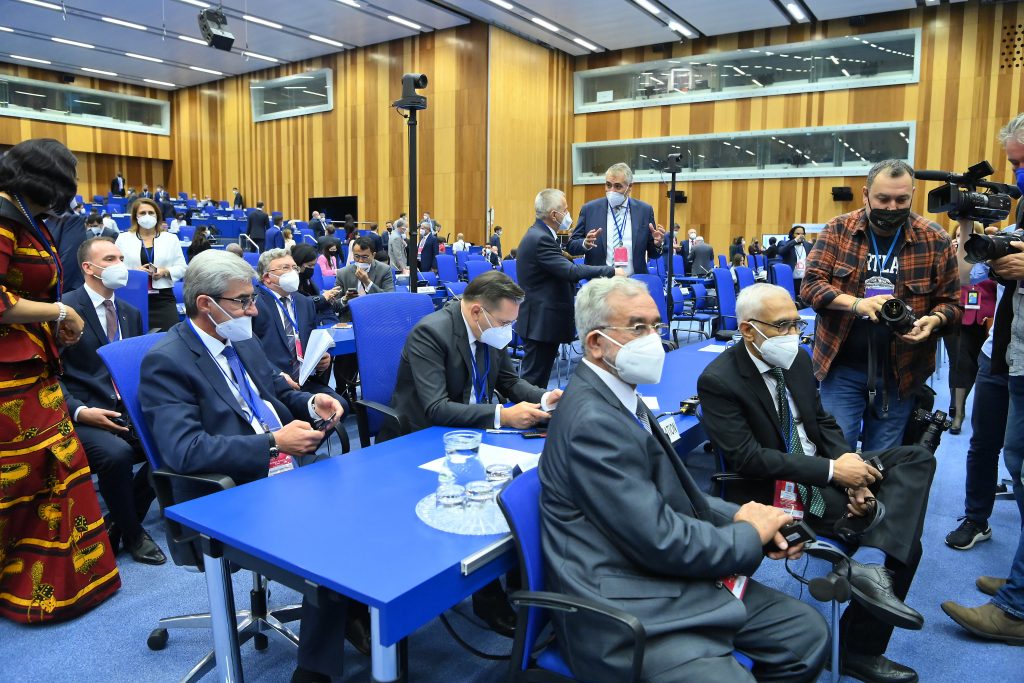 Anton Moskvin, Vice-­President for Business Development and Marketing at Rusatom Overseas, continued on the topic of government regulation in the SMR segment. He is convinced that international harmonization of licensing procedures was a prerequisite for the development of a global small modular reactor market. As for now, differences exist not only in the licensing of small and large power reactors, but also in national standards. For this reason, national standards should be harmonized with the IAEA requirements.
Small-scale power generation was also discussed at the IAEA General Conference. Small modular reactors are a priority for Rosatom. The world's only floating nuclear power plant with two SMRs is already generating electric power and heat in the Russian region of Chukotka. Another four upgraded floating power units will be built and deployed in the same region to supply power to a large mining project. An onshore SMR will be built in the Russian Republic of Sakha (Yakutia). "We totally support the initiative of Mr. Grossi to launch a cross-­department initiative on small modular reactors. The next logical step would be an international IAEA ministerial conference on SMR technologies. We are ready to hold this conference in Russia," Alexey Likhachev said.
Safe decommissioning is another important trend. According to the IAEA estimates, 12 % to 25 % of the capacity existing as at 2020 will be decommissioned by 2030. "Innovative digital technologies can provide crucial insights for the planning and implementation of decommissioning projects. They can provide support in decommissioning situations that are difficult or dangerous for human workers and can help ensure that projects are executed safely and effectively," Mikhail Chudakov, IAEA Deputy Director General and Head of the Department of Nuclear Energy, said in his opening remarks at the event.
Nuclear outlook
The IAEA forecast is based on three scenarios. The best-case scenario suggests that installed nuclear capacity will double by 2050. The actual outcome will depend on whether 550 GW of new capacity is commissioned and the service life of existing plants is extended. In the low case scenario, capacity growth will be limited, "causing us to fall well short of doing what is necessary to avoid a climate catastrophe," Rafael Grossi forecasts.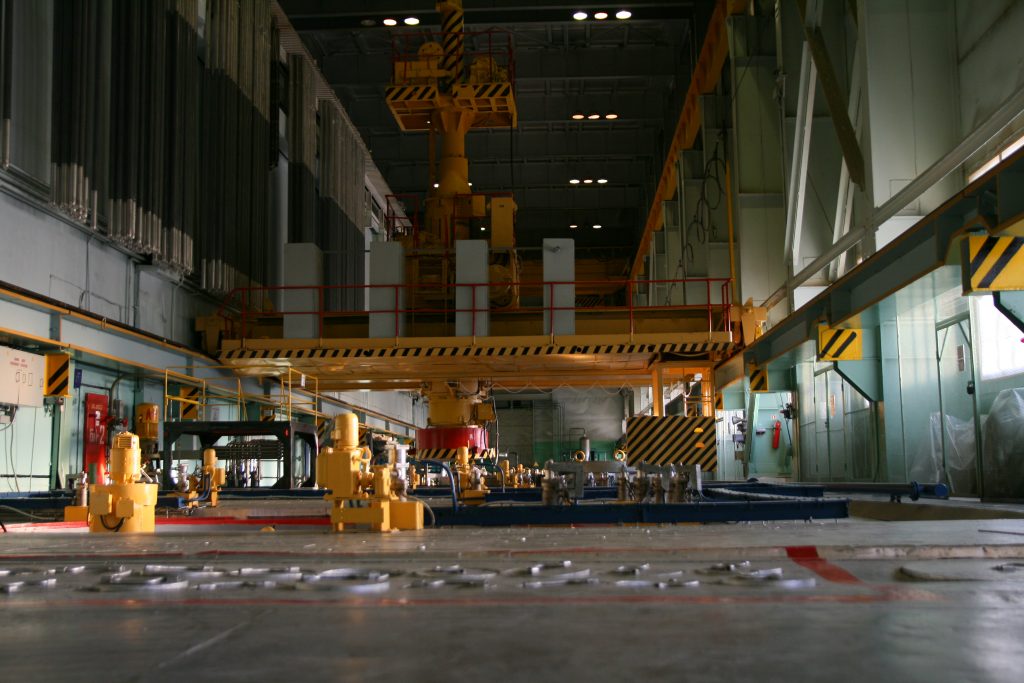 The World Nuclear Association also developed three scenarios but viewed through the prism of the nuclear fuel cycle. In early September, WNA published its regular Nuclear Fuel Report, which was presented at the Symposium by two co-chairmen of the Fuel Report Working Group, James Nevling from Exelon and Alexander Boytsov, an advisor to First Deputy CEO at TENEX. According to the authors, the negative trend mentioned in the 2013, 2015 and 2017 reports has finally reversed. "Despite a slight reduction in nuclear generating capacity projections that can be seen in the near to mid term in the Reference and Upper scenarios, all three cases show considerable growth from 2035 onwards due to vast nuclear construction programs in East and South Asia, extended operational lifetimes of existing reactors and anticipated expansion of the pool of nuclear countries due to more newcomer countries expected to operate their first reactors before 2040," says a comment to the report.
In the short to medium term, the Reference and Upper Scenarios provide for some decline in global nuclear generating projections in 2025–2035 due to various delays caused by the Covid‑19 pandemic and reconsideration of nuclear programs in some countries (e. g. South Korea, Japan, Russia and the USA). No new project has been canceled yet. In the long term (after 2035), there is a more positive outlook compared to the 2019 edition due to wider prospects for nuclear energy and improved climate change policies in many countries.