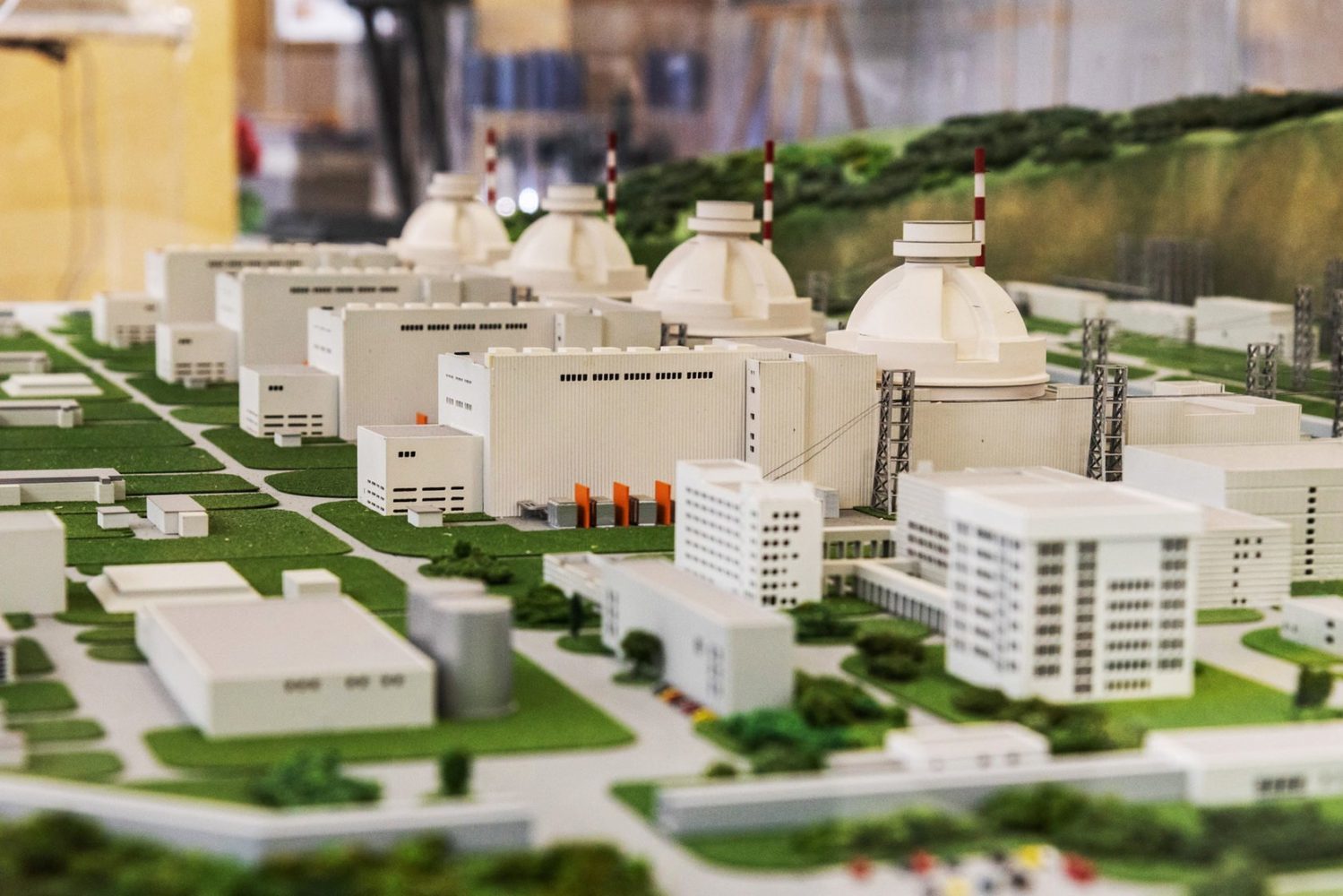 El Dabaa NPP will improve the life in Egypt and secure a reliable energy supply. Thanks to the nuclear project, the relationship between Russia and Egypt has reached a new high. This and other statements were made by top-rank Russian and Egyptian officials at the Russia–Egypt nuclear forum held in Cairo last December.

El Dabaa construction project symbolizes a great leap forward in the relationship between Egypt and Russia, Prime Minister Mostafa Kamal Madbouly said at the forum. He stressed that they had tended to choose Russia as a technology vendor from the very beginning of the Egyptian nuclear program. Nuclear energy is seen to be a backbone of the national energy diversification strategy because nuclear contributes to the reduction of carbon dioxide emissions, as well as social and economic development of the country, Mr. Madbouly added.
Georgy Borisenko, Russian Ambassador to Egypt, called El Dabaa a new symbol of Russian-­Egyptian friendship. He remembered that 96 large infrastructural facilities had been built in Egypt in the 1960s with input from the Soviet Union, and the largest one was the Aswan High Dam. "When constructed, El Dabaa NPP will both increase domestic power supply and contribute to the decarbonization of global economy and fight against climate change," Georgy Borisenko pointed out.
El Dabaa Nuclear Power Plant provides a clean and reliable power source that will improve the life of Egyptians, Vice President of Rosatom's engineering division ASE and El Dabaa Project Director Grigory Sosnin said in his speech. "The nuclear plant in Egypt will have Generation III+ VVER‑1200 reactors, which are considered to be the world's best and safest and designed to meet the latest international standards," Sosnin stressed.
Local content in the project, including construction works, supplies of equipment and materials, engineering and surveying, was increased to the maximum extent possible. According to Ahmed Owais, Chairman of the Joint National Committee for the Settlement of Nuclear Energy Technology, 295 Egyptian companies are registered as potential providers of products and services for the project.
Anatoliy Kovtunov, Director of ASE office in Egypt and El Dabaa Construction Manager, noted that neither on-site construction works were suspended nor the number of workers was cut on the back of the coronavirus pandemic. He said that earthworks on the site of Unit 1 were going full speed to enable concrete pouring launch as soon as the construction license is obtained (the license is expected to be issued later this year).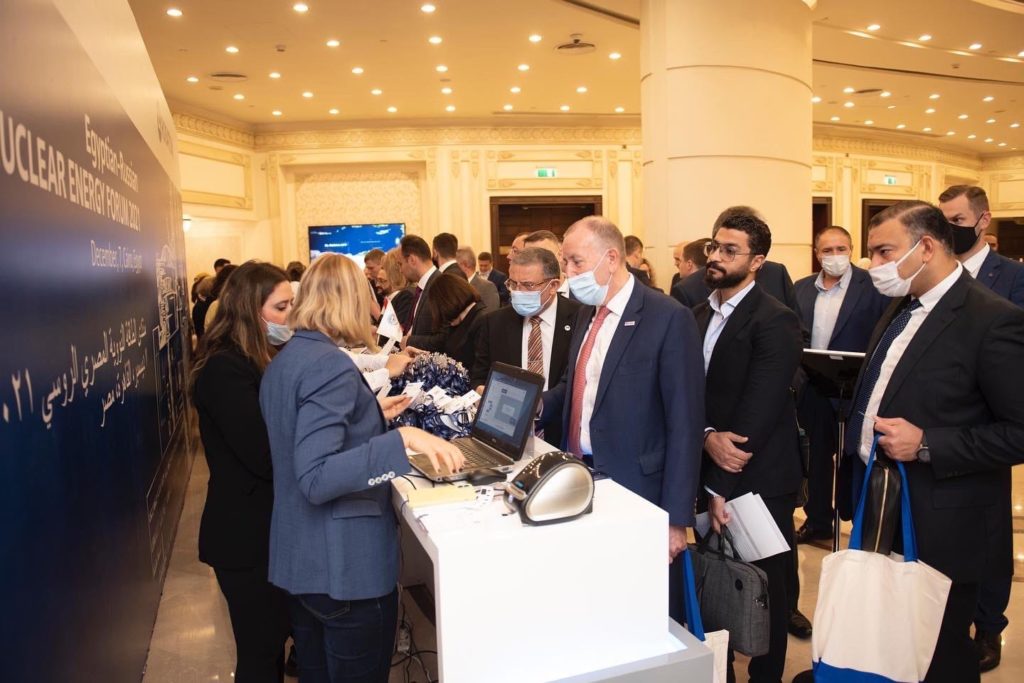 The forum also featured a session on public acceptance of nuclear technology. As part of it, Rosatom presented a unique project called Atoms for Humanity. By highlighting simple human stories, this project illustrates how nuclear technologies transform people's lives and serve to reveal the myriad of opportunities to help achieve the UN sustainable development goals through peaceful use of nuclear energy. Participants of the Forum also had a chance to 'visit' the Leningrad NPP and communicate with its employees without leaving the forum venue by taking part in a first-of-a-kind 360° immersive virtual photo and press tour organized by RosEnergoAtom (Russian NPPs operator). According to the moderator of the session, Rosatom's Vice President and Director at Rosatom Middle East and North Africa Alexander Voronkov, public acceptance plays a key role in any large infrastructure project and nuclear power is no different. Such acceptance is always based on public trust, which in turn relies on two pillars — ​information and engagement.
Apart from on-site preparations, Egypt remains in close contact with international nuclear industry organizations. Late last year, Egyptian President Abdel Fattah al-­Sisi received IAEA Director General Rafael Grossi. The president praised Grossi's efforts in intensifying the role of the IAEA as a promoter of nuclear research and technology and a supporter of peace and safety in the world. He reaffirmed the nation's commitment to collaboration with the IAEA in implementing the strictest international standards in nuclear safety and security.
In his turn, Rafael Grossi appreciated Egypt's contribution to nuclear non-proliferation and peaceful uses of nuclear power at both the regional and international levels. He stressed that the IAEA fully supported the nuclear plant construction project, saying that the project was a major step forward to bring the country to a new level of development and make it a regional leader in nuclear technology.
The parties also discussed Egypt hosting the 27th UN Climate Change Conference of the Parties (COP27) in 2022. As expected, the conference will be another opportunity to draw attention to the utmost importance of clean energy as a means of preventing carbon dioxide emissions and highlight its contribution to fighting climate change — ​this is what Egypt does by building the nuclear power plant in El Dabaa.