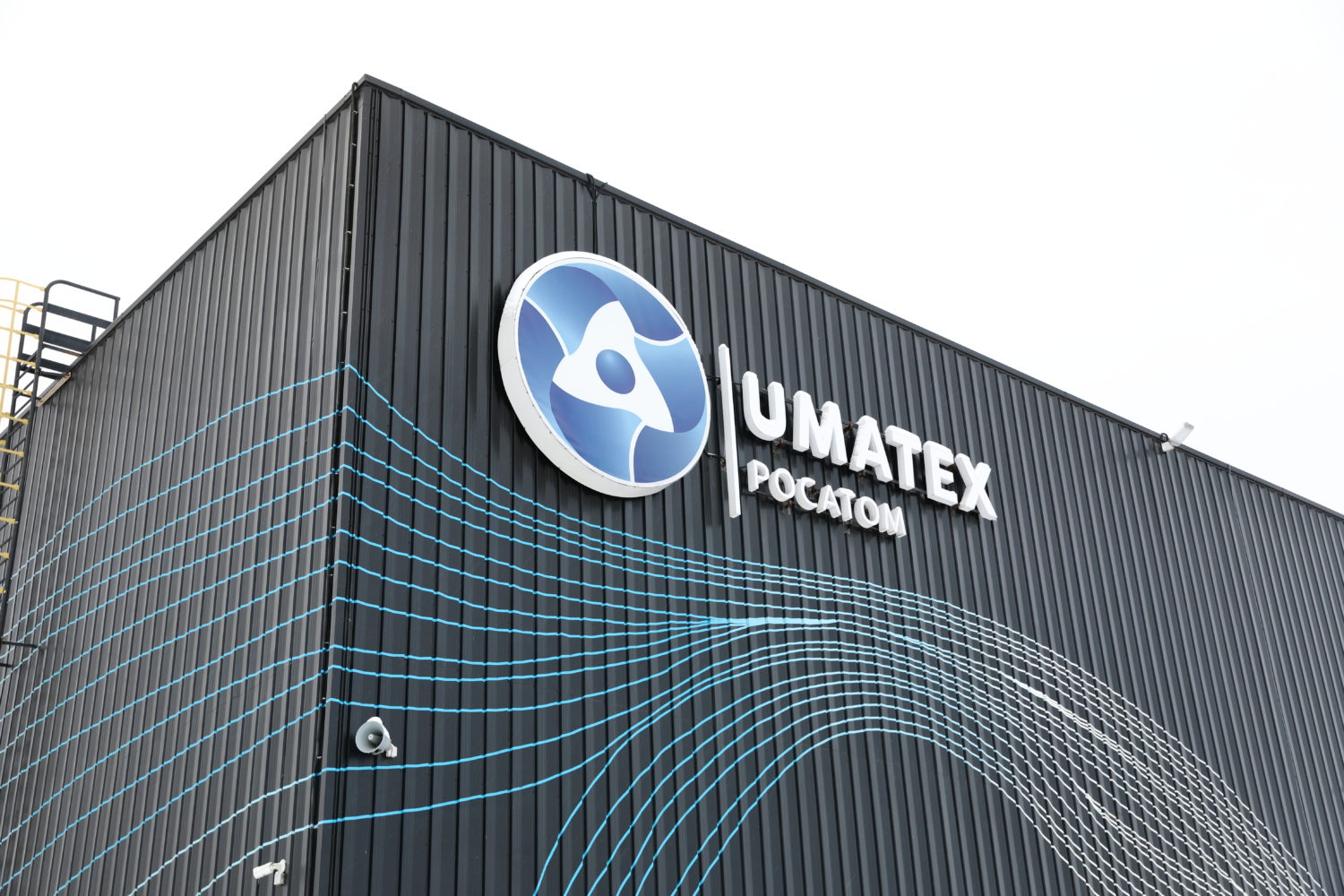 This year, we are launching Rosatom Divisions, a series of articles dedicated to the divisions of the Russian nuclear corporation, their business lines and most interesting products. The opening article deals with Advanced Materials and Technologies, a division manufacturing Umatex-­branded composite materials.
The division comprises the Umatex group of companies manufacturing carbon fiber and associated products.
Aircraft Engineering
One of the company's major achievements is participation in the development of a new Russian medium-­range MC‑21–300 airliner. Umatex composites are used in its 17.5 m long wing panels, center sections, high-lift devices, and the tail assembly. On December 25, 2021, the aircraft made its successful maiden flight. Speaking at the event, Russian Minister of Industry and Trade Denis Manturov announced that two sets of composite wings had been manufactured and the third one was in production. MC‑21–300 is a medium-­range airliner with a capacity of 163 to 211 passengers. At the moment, the certification process is nearing completion; the first customers will receive their planes as soon as 2022. Rossiya Airlines will be the first operator of the new aircraft.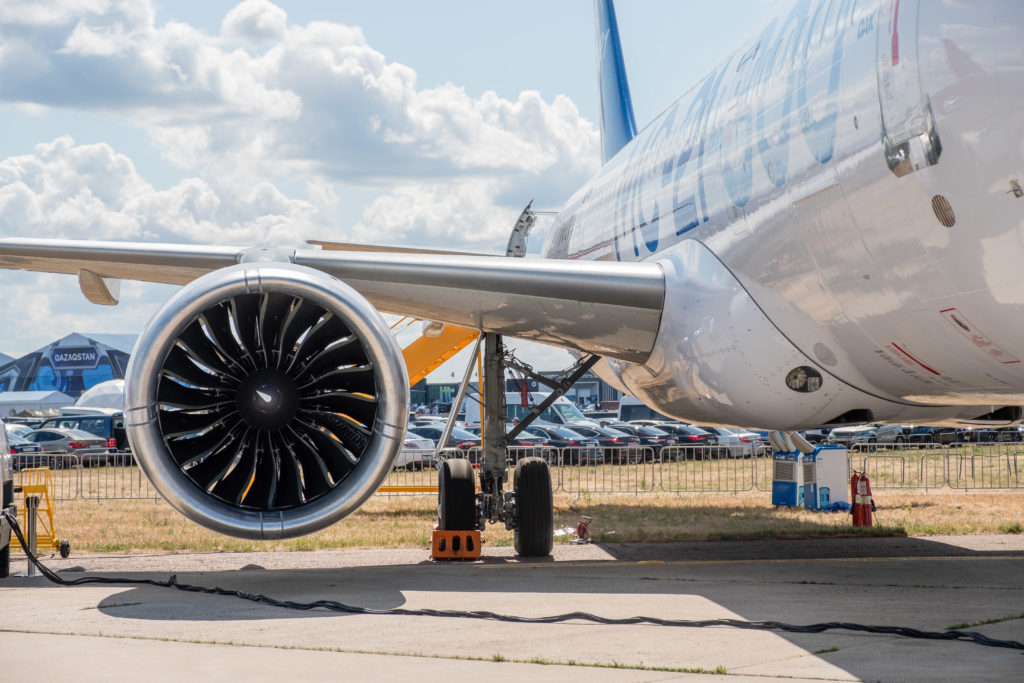 Umatex helps secure Russia's independence from carbon fiber imports. In November 2021, the company opened a plant in the Alabuga Special Economic Zone (Republic of Tatarstan) to manufacture polyacrylonitrile (PAN). This substance is the most common carbon fiber precursor, which used to be imported from China. "As recently as 2015–2016, more than 80 % of carbon-­based materials consumed in Russia were imported. Today, the country manufactures over 90 % of carbon-­fiber fabrics and prepregs domestically. For the past five years, we have built a comprehensive value chain," said Umatex CEO Alexander Tyunin at the Composites Without Borders Forum. The new plant will produce 5,000 tons of the PAN precursor annually. This amount will suffice to provide feedstock for two carbon fiber manufacturers, the plant in Alabuga (Tatarstan) and Argon in Balakovo (Saratov Region).
The newly built facility features Italian equipment and software. Even though there were no problems with deliveries, many Italian technicians had to work remotely due to the lockdown. Nevertheless, they managed to do an excellent job. "What we see is yet another milestone in the close relationships between Italy and Russia. Umatex has long been working with Italian companies. It supplies composite parts for Italian sports motorcycles and provides the country's leading shipyards with carbon-­based fabrics for high-end yachts and motor boats. Meanwhile, a company from Piacenza, a city in Northern Italy, provides equipment for the Russian plant. This cooperation is mutually beneficial, and we want these close Italian-­Russian relationships to continue," Vittorio Torrembini, President of the Italian Entrepreneurs Association in Russia (GIM Unimpresa), said at the opening ceremony.
Sports
Among the areas of cooperation mentioned by Mr. Torrembini was the design and manufacture of composite fairings enhancing motorcycle speed performance by reducing air drag. In 2021, the first motorcycle equipped with a Umatex carbon shell took part in the British Superbike Championship. In addition to that, a member of the team Kawasaki Puccetti Racing participated in the Superbike World Championship which was held in Spain, Italy and the UK in May–July 2021.
Production of ice hockey sticks is another sports business area. Umatex' subsidiary Zaryad produces ice hockey sticks for all ages (minors, teenagers, and adults) and skill categories (professional, semi-professional, and amateur players) under the eponymous brand. The Zaryad ice hockey sticks are exported to Latvia and Canada.
Construction and mechanical engineering
Composite materials are also applied for structural reinforcement in construction. For example, Russian hydroelectricity company RusHydro used FibArm carbon tapes to reinforce the pipelines at the Ezmi Hydropower Plant, and Russian power grid operator Rosseti employed the same technique while repairing power transmission towers. Composite piles were used in a campaign to remove legacy waste in Usolye-­Sibirskoye, Irkutsk Region, as a means of protecting soil from hydrocarbon infiltration.

Finally, composites find use in nuclear engineering as structural materials for Generation 9+ gas centrifuges. If made of composites, centrifuge rotors can withstand the rotation speed of 750 m/s, while those of maraging steels function at no more than 498 m/s. Additionally, composites are used in making wind turbine parts. Umatex has already begun developing composite tanks for hydrogen transportation, which are expected to be lighter and stronger than those of steel.
Lightness and strength are the key features that make composites perfectly suited for green economy. "Composites are not only a profitable business, but also a good answer to the climate challenges the entire world faces now. In terms of product quality and environmental criteria, our composites fully meet the sustainable development requirements. Whether used in an aircraft or a car, they make a product 20 % more lightweight. This means they increase the mileage while reducing emissions by 20 % during operation, which is a big deal. This is also the case in construction where we can achieve economies of up to 30–40 % across the entire value chain by using composite materials instead of steel and concrete. The resulting economies in energy and production processes make a big difference for climate," Director General of Rosatom Alexey Likhachev noted at the Composites Without Borders Forum held in November 2021.