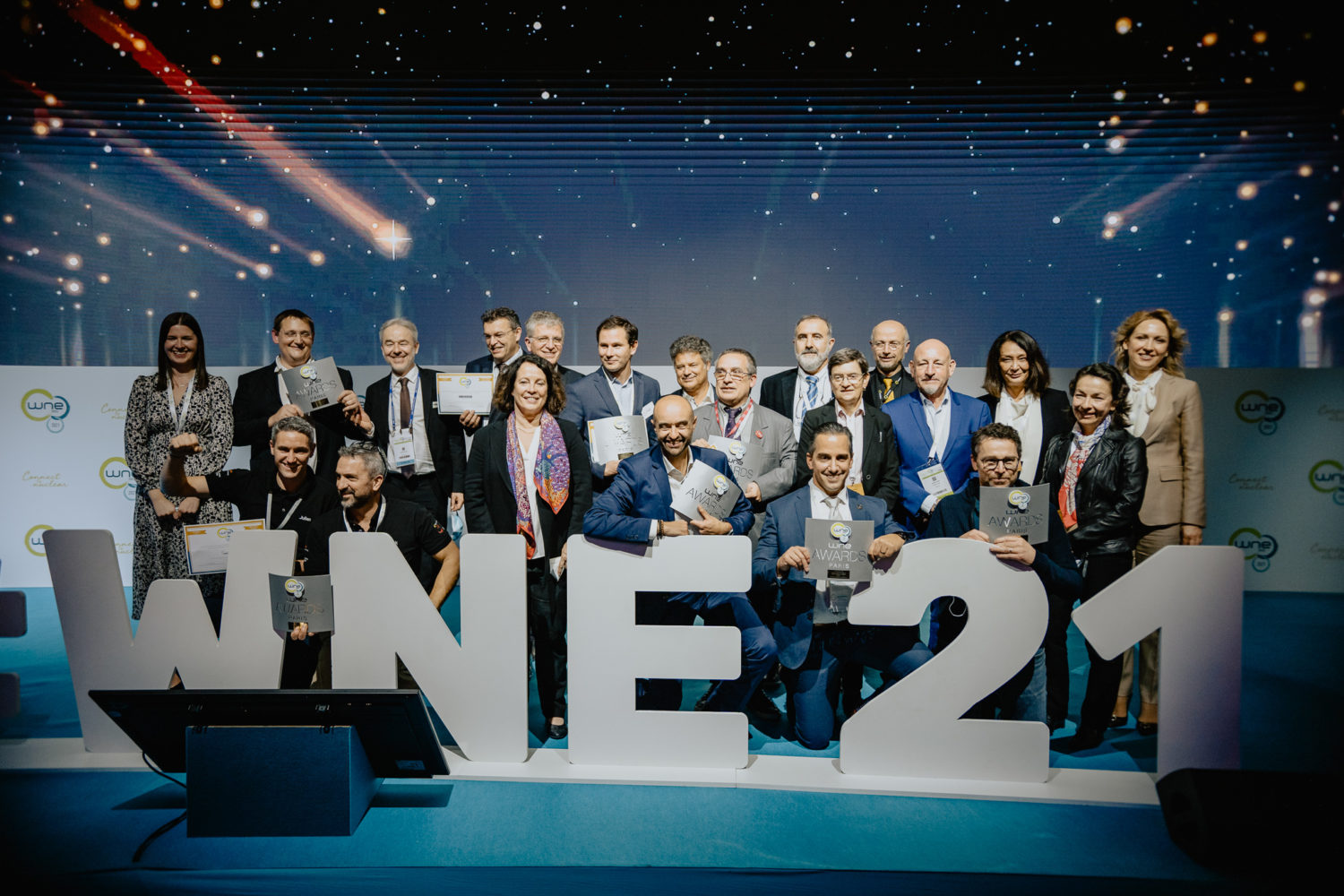 The Russian nuclear corporation invested much effort in achieving the goals set for 2021 and laying groundwork to deliver on its strategic plans. The last year was a success as revenue from international projects grew, several construction agreements were signed, a number of projects were completed with new ones launched aiming to make nuclear more sustainable and cost-efficient. Here is our account of Rosatom's performance in 2021.
International agenda
Growing recognition of nuclear as a key component of a carbon-free future was a pivotal achievement of the last year, Rosatom Director General Alexey Likhachev said, commenting on the industry performance in 2021.
Nuclear industry was in the focus of attention at the UN Climate Change Conference held in Glasgow last November. The report prepared by UNECE helped pro-nuclear activists gain a foothold. It says nuclear power plants generate less carbon dioxide emissions than any other source of power (5.1–6.4 grams of CO2e per kilowatt-hour). To compare, wind farms produce 6 to 147 g/kWh, and solar farms 8 to 122 g/kWh, depending on the technology employed.
In September, the IAEA initiated the establishment of the Group of Vienna, an informal club for major players of the global nuclear market. The group will serve "as a platform for dialog on how best to address current global challenges through the effective and sustainable use of nuclear technologies and by fostering innovation in the nuclear sector". The new collaborative initiative brought together 13 leading companies in the nuclear industry from around the world, including Rosatom. "The Group of Vienna will meet regularly to discuss the latest developments in the nuclear field and their contribution to addressing key challenges, including climate change and human health. The Group will support the IAEA in its mission to accelerate and enlarge the contribution of nuclear technologies to meeting environmental, social, and economic objectives and to improve the health and well-being of people," read the Joint Statement of the Group of Vienna published on the IAEA website.
Traditional businesses
In 2021, Rosatom's subsidiary RosEnergoAtom generated over 222.4 billion kWh of electricity — ​more than any other utility company in Russia. If the same amount of electric power had been generated by coal-fired power plants, CO2 emissions would have reached 111 million tons.
In late December, the work started at Belarusian NPP Unit 2 to prepare the nuclear reactor for achieving criticality. It was announced on December 27 that the fuel loading campaign was completed and all 163 fuel assemblies were loaded into the reactor core. The next steps will be closing the reactor, carrying out hydraulic tightness tests, heating up the reactor in the pre-critical condition, and bringing the reactor to criticality.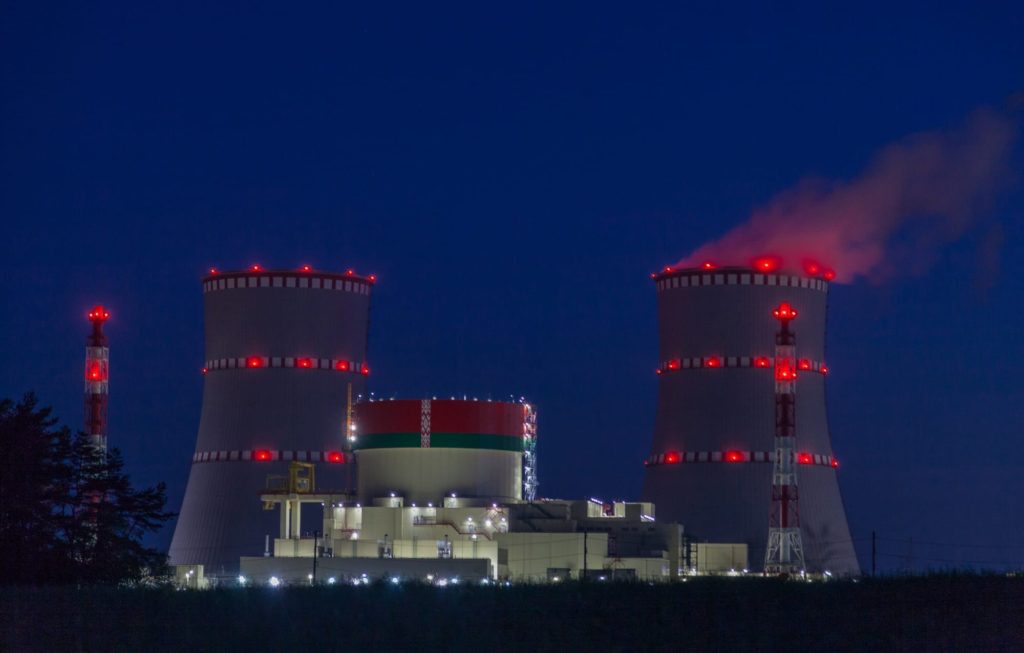 An upgrade program was completed at the Armenian Nuclear Power Plant. Its buildings and structures were reinforced to increase their earthquake resistance. The program comprised an upgrade of the emergency core cooling system, repairs on the spent fuel pool and, most importantly, annealing of the reactor pressure vessel. In January 2021, the government of Armenia adopted a strategic energy program that provides for the development of nuclear power as well. The country plans to construct a new power reactor.
The last year was successful for the Russian nuclear corporation as it completed or made much progress in some of its major international projects. In late December 2021, Rusatom Overseas (part of Rosatom) announced the completion of functional tests on the fluorodeoxyglucose production line for the Nuclear Research and Technology Center in Bolivia. Fluorodeoxyglucose is used in positron emission tomography for early detection of cancer diseases. Commissioning operations on the pre-clinical cyclotron facility and the multi-­purpose irradiation center are nearing completion. The reactor and laboratories are currently under construction.
Also in December, the government of Serbia and Rosatom signed an agreement to build a nuclear science and technology center in that Balkan country.
The World Nuclear Exhibition in Paris was also a success for Rosatom. Top managers of the Russian nuclear corporation and its subsidiaries held business talks and signed several documents of importance for Rosatom's business. For instance, Rosatom, the Alternative Energies and Atomic Energy Commission of France (CEA) and French company EDF signed a declaration of intent to develop long-term collaboration in nuclear research and engineering. Framatome and the Russian nuclear corporation signed an agreement providing for a broader long-term cooperation in fuel fabrication and development of I&C systems, as well as joint efforts in other areas.

Rosatom's nuclear fuel division signed contracts with French companies ROBATEL Industries and D&S Groupe.
New businesses
Uranium One Holding N. V. (part of Rosatom) and Alpha Lithium Corporation (Canada) made a joint venture agreement to develop a lithium project, Tollilar, in Argentina. The deal is particularly important for the Russian nuclear corporation because Tollilar is its first lithium mining project.
Rosatom's subsidiary RENERA acquired a 49 % stake in Enertech International, a South Korean manufacturer of Li-ion cells and energy storage systems. This move will help RENERA to better establish itself in the energy storage market.
Rusatom Overseas signed a number of agreements in the field of hydrogen economy with Air Liquide and Russian partners.
In general, Rosatom's revenue from international projects doubled over the last decade. According to preliminary estimates, its revenue for 2021 will reach at least USD 8.4 billion (more accurate data will be available later). "This is a record-high result," Alexey Likhachev pointed out and reminded that the company planned to receive more than a half of its revenue from international projects by 2030. For now, this figure stands at 40 %.
Russian power industry
In 2021, the government of Russia approved a 'green' taxonomy that — ​unlike the EU Taxonomy — ​includes nuclear energy projects. Despite reasonable evidence that nuclear is a reliable and carbon-free source of power, which is of particular importance in an energy crisis like that evolving in Europe now, European politicians had not included nuclear in their Taxonomy until the end of 2021. It was December 31 when the European Commission sent the EU Member States a draft Taxonomy Complementary Delegated Act proposing to include natural gas and nuclear power into the Taxonomy and initiated consultations with experts. The European Commission will consider expert opinions and adopt the act later in 2022.
Russia published an updated Generation Capacity Development Strategy 2035 and Prospects 2040 providing for the construction of 16 power reactors by 2035. New reactors are built in Russia first, and then they serve as reference models for international projects. For instance, the first VVER-TOI reactors featuring improved technical and economic performance and BREST‑300 fast neutron reactor are already under construction in Russia. BREST‑300 will be used to pilot the so-called closed nuclear fuel cycle technology and create a two-component nuclear energy system, which is expected to be safer and more sustainable.
Work started to build four floating power units for Baimsky GOK (a mining and processing plant that will develop one of Russia's largest gold deposits). This is also an international project because the mining plant is owned by Kazakhstan company KAZ Minerals.
Five wind farms were put in operation in 2021. The total capacity of wind farms owned by Rosatom reaches 720 MW. The plan is to commission 280 MW of wind capacity in 2022 and another 1.7 GW by 2024. NovaWind (Rosatom's wind power division) has plans to enter the international market both as an equipment supplier and a project developer and holds talks to this effect.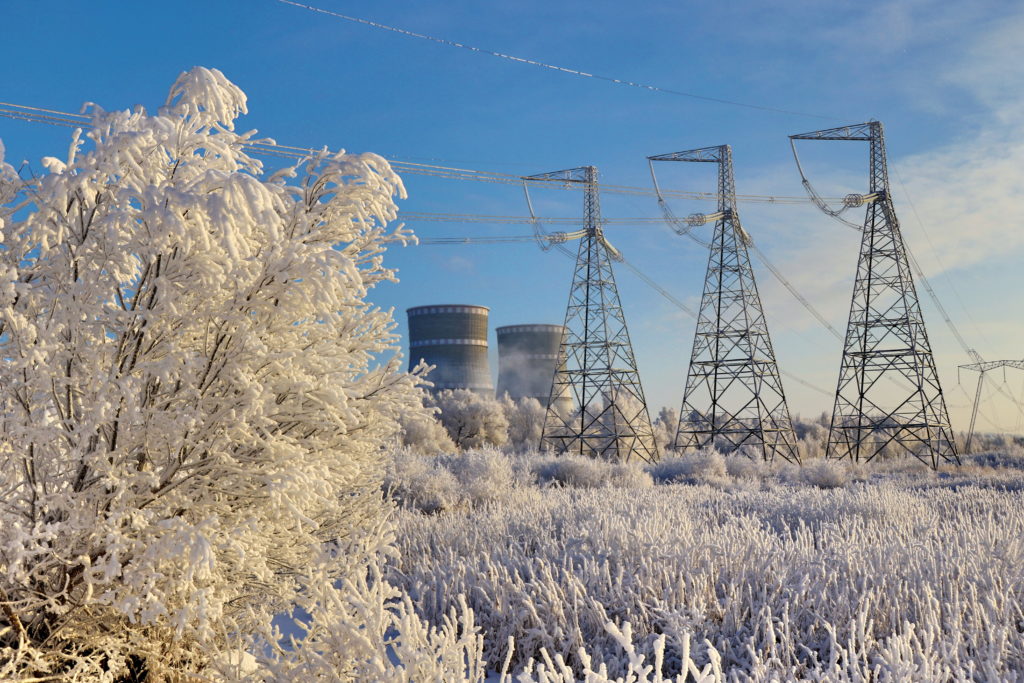 Environment
Rosatom continues its consistent efforts in nuclear legacy management to create a safer environment both in Russia and other countries.
A landfill site near Chelyabinsk was rehabilitated and turned into a green hill. As a result, the life of over 1 million of local residents improved — ​emissions decreased by 30 %, landfill smells disappeared, and no hazardous effluents find their way into the local river Miass anymore.
Much work is done in the Arctic. Last year, all spent nuclear fuel was removed from the damaged depot ship Lepse. The final step of this cleanup effort — ​transportation of the properly packed ship's bow to the long-term storage facility in Sayda Bay — ​is scheduled for 2022. The afterbody of the ship is already there.
Removal and transportation of spent nuclear waste from the repository in Andreeva Bay is currently in progress. In 2021, six damaged fuel assemblies, which prevented the rehabilitation of the spent fuel pool, were removed from the repository.
Around 900 assemblies fuel assemblies were removed from the Gremikha naval base that used to be a storage site for spent fuel from nuclear submarines.
Digitalization
Rosatom introduced a new digital product, Logos Platform, to the market. It facilitates the use of the Logos Suite products in combination with third-­party software.
A huge step forward was made in the development of a quantum computer as researchers created a four-qubit machine based on ytterbium ions. They managed to develop a system that employs a proprietary technology for scaling up quantum processors. "It is a breakthrough for Russian science," Alexey Likhachev is sure.
Northern Sea Route
In 2021, the Northern Sea Route (NSR) set a new record of 34.85 million tons of cargo transported. In 2020, the total cargo traffic amounted to nearly 33 million tons. Cargo transit also demonstrated a sizable growth. Last year 86 ships, including 75 foreign-flag ships, traveled on the NSR. German, Norwegian, Swiss and Chinese carriers transported over 2 million tons of cargo. In 2020, cargo transit on the NSR reached 1.3 million tons.
In 2021, Rosatom proposed to create a Great Northern Sea Route (GNSR) spanning from Norway in the Barents Sea to the Korean Peninsula. It is expected that the GNSR will enable year-round navigation, increase cabotage traffic between Northwest and Far East Russia and will serve as a regular sea corridor for container transit between Northwestern Europe and East Asia. "The Russian government supported the idea of creating a GNSR," Alexey Likhachev announced.
In November-­December 2021, the icebreakers of Atomflot (Rosatom's subsidiary operating the nuclear fleet) rescued almost two dozen of Russian and foreign merchant vessels trapped in the ice. Help came right in time. "No one of the crew was harmed and no ship sent an SOS signal," Alexey Likhachev said.
In 2021, the lead Project 22220 icebreaker Arktika got back on track after repairs and went on escort duty of the convoy heading to Pevek and carrying cargo for large construction projects in the Chukotka Peninsula. The first serial icebreaker of the same design, Sibir, was commissioned on December 24 and is expected to enter upon its duties on the NSR as soon as February 2022.