Rosatom is building a nuclear research and technology center (NRTC) in El Alto, Bolivia. The advantages it will bring are obvious: it will become possible to increase shelf life and, potentially, exports of agricultural produce and diagnose cancer timely and accurately for effective treatment. But life is already changing for the people living in the Center's host community. We talked to Adolfo Colque Paty, Secretary of Sub-district Organization, Central Sector B, Federation of Neighborhood Councils-­El Alto South, about the beginning of the construction project and changes that happened to his community.
— Could you please tell us a little about yourself and your job?
— I was elected to my current position in 2013. Before, I was a local political activist and took part in different meetings, at which I always liked to speak.
Once, a person who was present at the meeting told me that I could be a chairman of the district. And I thought to myself, "Why not?" I would be able to help the locals who needed support. Having set myself this goal, I became a chairman of District 8 in El Alto, La Paz Department, in 2013 and received an opportunity to work for the good of my district.
Later, when I was already a chairman, I met Alfonso Ramos who also was a local public activist in our district. A few more people joined in. Together, we did much for our district but the NRTC is what we take special pride in.
— Tell us please how this project started.
— A local official once told me and Alfonso that the La Paz Civic Committee was deciding at that very moment whether to build NRTC in our district. Alfonso and I went there. It turned out that the representatives of the Mallasa neighborhood were against the project because, as they put it, it would 'do harm to all mankind.' They made this decision, having listened to the rhetoric of some activists.
This stirred an uproar. I then stood up and said that the project should remain in El Alto — ​we cannot let it move anywhere else. Saying this, I put my neck on the line but people cheered my words and supported me. Many local residents whom I had not known before came to shake my hand.
After that, chairmen of our district's neighborhoods called an extended meeting. Not all of them supported the project because they did not have reliable information. We told our colleagues about the center and explained that it would help our district and neighboring districts develop and improve utilities and infrastructure.
Finally, we achieved our goal and secured the project for El Alto. We even sent a letter with this request to the then President of Bolivia, Evo Morales.
Our next step was to find a site for the center. We climbed up the highest mountain, and saw a proper site from there. It turned out that the area was publicly owned and belonged to the Central Bank of Bolivia. It was only 16 ha, but we needed 20 ha for the construction. We managed to make an agreement with the Parcopata neighborhood to give us another 4 ha we were lacking.
— What are the most important things about the center?
— First of all, such facilities exist in almost every Latin American country except Bolivia.
Second, we will be able to treat agricultural produce with radiation, thus extending its shelf life and securing food supplies.
Third, we will launch production of radiopharmaceuticals for early-­stage diagnostics and treatment of cancer, which is particularly important as many people suffer from it in our country.
This is a large project Bolivia really needs. Projects like this should be carried out in those regions that are prepared to stand up for them.
— How did you manage to persuade the authorities to build the center here and not anywhere else?
— We faced huge difficulties in the beginning: our opponents were traveling all around, showing pictures and even images from the Simpsons, telling stories about the Chernobyl disaster and intimidating people.
I attended several courses held by the Bolivian Nuclear Energy Agency (ABEN) and already knew what a nuclear research center is. We were told that the reactor had a low power capacity and that the vessel is safely protected. We were also explained how the reactor functioned. I was speaking with local community leaders and people I knew about everything I learned at the courses.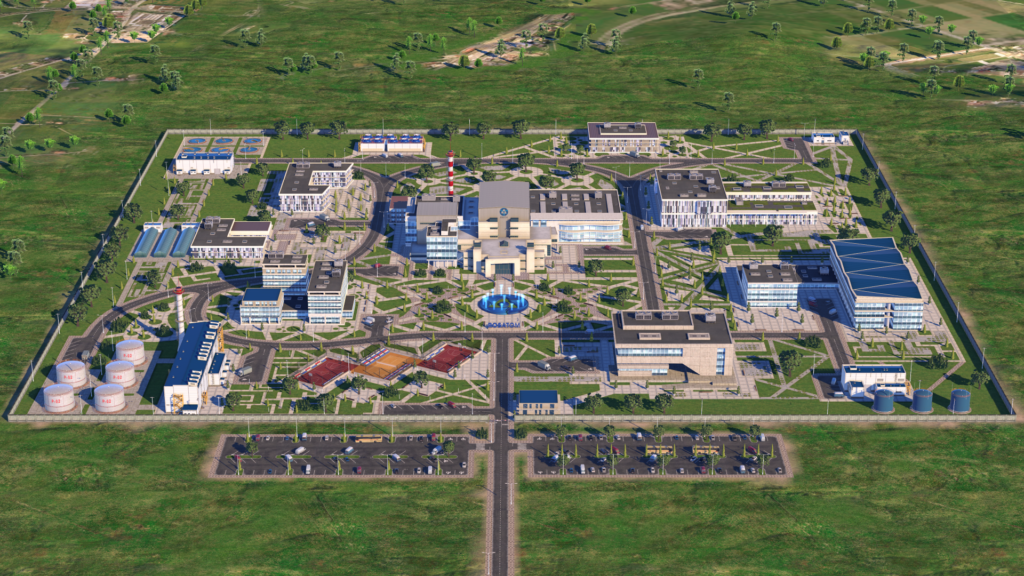 Besides, we asked ABEN to open an office in our District 8 to inform people about the project. Unfortunately, it has not been opened yet. We also asked to give our people decent jobs at the construction site because there are many unemployed at the moment. The project will create so many new jobs! We have professional workers who deserve to have a chance. This is what we were fighting for.
We told people a lot about the project, and they gradually came to an understanding that the nuclear research center will bring a huge benefit to the country.
Over that period of time, several directors superseded one another at ABEN. I remember that the agency was headed by Silverio Chavez when we started our work, and we were in close contact with him. Hortensia Jiménez Rivera was a deputy minister at that time, but we worked much together already back then. She is now an executive director at ABEN.
— What barriers did the project face? How did you overcome them?
— Local and municipal authorities were also against the project, and so was the former prefect of El Alto, Soledad Chapeton. Despite the opposition, we continued to tell people about the center so that the authorities did not have any more arguments against it because it is not easy to deal with us, local activists. At last, they had to put up with the situation.
Most of the officials finally approved the project. Now, when we talked to them about the project, they did not argue with us anymore. I think they cannot stop wondering how large it is.
Apart from the initial disagreements with the city administration, there were other barriers as well. For example, there were delays in translating all the documents from Russian into English. I am glad it is all over now.
Of course, there are people who do not support the project but I think it all comes from the lack of information. It is not seldom that facts are distorted or information is presented in a negative light. We need to keep telling people of all ages about NRTC because it is the only way to overcome mistrust. This is why I want to continue my awareness building efforts.
— What positive changes do the residents of the district and El Alto already feel as construction of the center moves on?
— When the project was in its early stage, a wastewater disposal system was built in our area; water supply was set up. Many thanked us for that. Despite all our efforts, the authorities did nothing until the NRTC construction started — ​they only gave formal responses, referring to the lack of funds. But as soon as the project set into motion, the government put some pressure on the local authorities, and the situation changed for the better. We managed to make them build essential utilities. Neighboring districts, which also joined us at that time, benefited from the changes, too.
Gas mains were laid in our and neighboring districts. Living conditions improved in other settlements as well. If not for the project, they would have continued to live without essential utilities.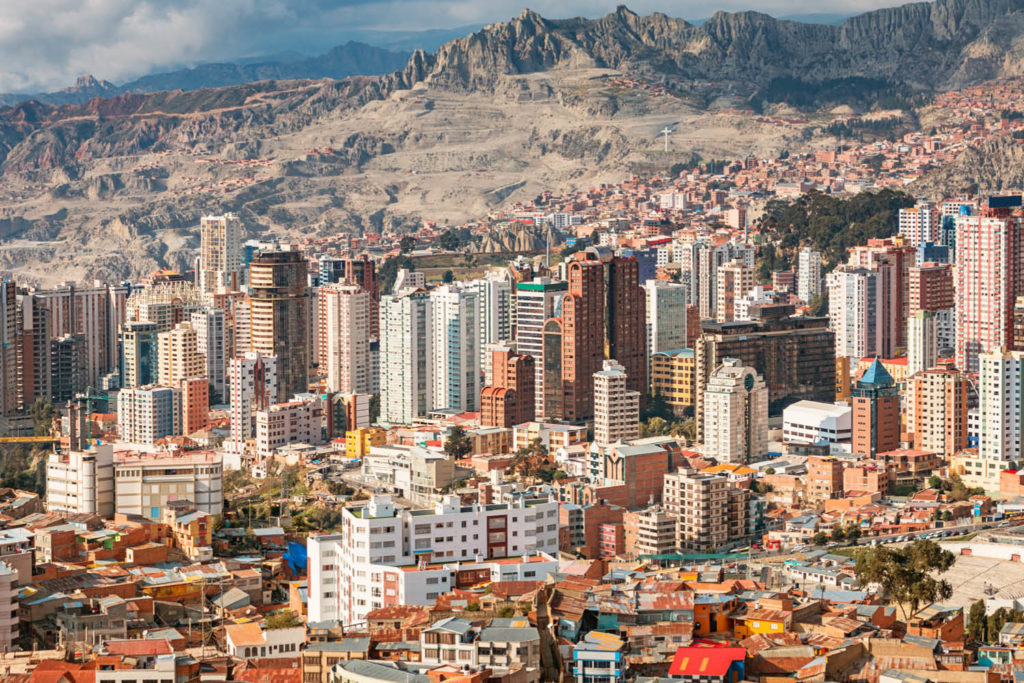 We also asked the authorities to extend Copacabana Avenue from Ventilla to the Nuclear Research and Technology Center. Arica Avenue was built also thanks to the NRTC project, and many locals from the other side of the street ask to add another lane with an opposite traffic direction, down the avenue. For now, the road going up is used to drive both up and down the hill.
So, even as we speak, the project has only benefited us and allowed us to complete other projects, which helped us very much. It is definitely not enough because our District 8 is very large, and we have many other needs. So, we keep working hard.
We hope our streets will be improved and paved and trees will be planted there in the future. I understand that there are no funds for all the plans we have, but District 8 deserves the center because we have stood up for it and put our heart and soul into what we have done.
— What difference will the project make for the local youth?
— It will make great difference — ​it is an international project after all. The center will attract people from all over the country and from abroad. I think tourists will come here to have a look at the center. This will drive the development of our district, and hotels will be built. Local residents will be trying to make it convenient for the tourists to stay here, and this will support the project even more.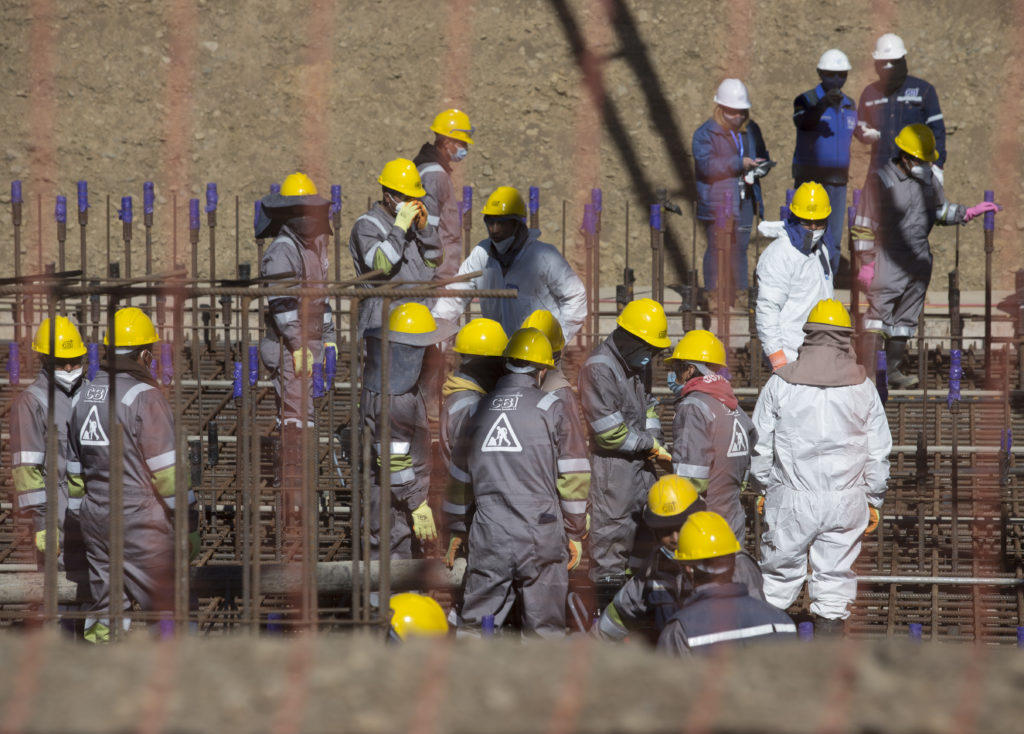 — Do you receive any feedback from local residents? What do they say about the project? How has their attitude to the center changed?
— Generally, people are very happy. I know it because I keep traveling to the most remote villages and telling them about the Nuclear Research and Technology Center. I am invited to birthday parties or inauguration ceremonies of local public leaders and always speak about the center.
Our people are glad and hope that the quality of their life will improve considerably, that they will soon have new, better homes.
The only thing they ask about is to commission the center as soon as possible so that they can take advantage of the benefits the project offers as soon as possible. But I know that the project is carried out according to the approved plan, the facilities of the project's stages 1 and 2 are ready for the commissioning, and the work is underway to build facilities of stages 3 and 4. I often drive by NRTC and see how the construction is going on. I think we need to continue telling people about the project.
The Nuclear Research and Technology Center is the first nuclear facility in Bolivia. Constructed in El Alto at 4,000 meters above the sea level, NRTC will be the highest situated nuclear facility in the world. The general construction contract for NRTC was signed between Rosatom and the Bolivian Nuclear Energy Agency (ABEN) in September 2017. The construction project is divided into four stages. The first two stages include a pre-clinical cyclotron facility and a multi-­purpose irradiation center. Stages 3 and 4 comprise a research reactor and a radiobiology and radioecology laboratory.

El Alto belongs to the La Paz Department, the highest metropolitan area in the world. The La Paz Department consists of 20 provinces; its administrative center is La Paz with a population of 1.8 million.