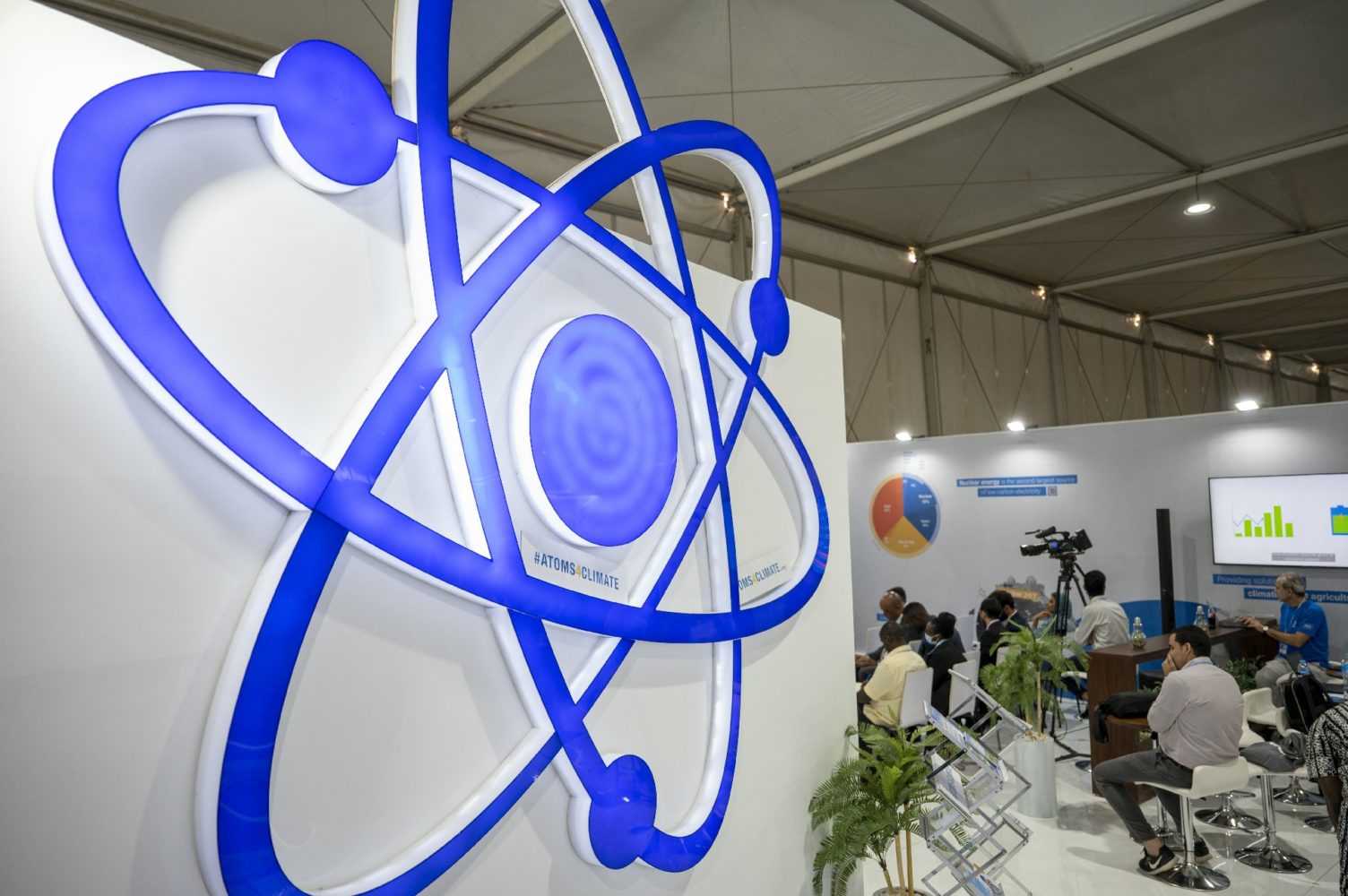 This November saw two major events for the global nuclear industry, Rosatom-­organized Atomexpo 2022 International Forum in Russia and UN Climate Change Conference (COP 27) in Egypt's Sharm El Sheikh. Egyptian officials took part in Atomexpo, while El Dabaa NPP was one of the centerpiece discussions at COP 27 where Rosatom presented its own program.
COP 27
Rosatom's program at COP 27 was centered around the Energy Day that started in the morning with a side event, Nuclear Energy Contribution to the Prosperity of Africa, organized by the Russian nuclear corporation. The discussion was focused on nuclear energy solutions that might foster the development of African countries. In particular, Chairman of Egypt's Nuclear Power Plants Authority (NPPA) Amged El-­Wakeel said that the key challenges Egypt faced in launching its national nuclear program were infrastructure, regulatory framework and talents needed to develop nuclear energy in the country. "Another important mission is to set up a comfortable working environment for our multinational project team. Our engineers and other key employees working on the project of Egypt's first nuclear power plant learn Russian, and the same can be said about engineers from Russia — ​they learn Arabic. We are very glad to see mutual respect between the Egyptian and Russian teams involved in the El Dabaa project," he added.
The role of El Dabaa NPP in the development of clean and sustainable generation sources in Egypt was discussed at a round table organized by NPPA in Egypt's pavilion. Rosatom's Deputy Director General for Corporate Development and International Business Kirill Komarov noted climate-­related effects of the project, particularly a 15‑million-ton reduction in annual CO2 emissions, human resource development through the creation of thousands of highly-­skilled jobs in the nuclear and related sectors, and a rapid development of the infrastructure in the host region.
The Children and Youth Pavilion and SDG7 Pavilion hosted events that involved Rosatom's representatives. In addition to the business program, Rosatom took part in the exhibition 'Russia's Innovative Approaches to Climate Change Adaptation and Mitigation.'
Atomexpo 2022
Egyptian government officials, researchers and top managers of leading companies took part in Atomexpo 2022 International Forum. For instance, Ahmed Hosni al Hawi, an advisor for technical education to the Minister of Higher Education and Scientific Research, discussed university infrastructure and its role in choosing professions and career tracks by young people with his colleagues at the round table 'Advanced Models of New University Campuses: Current Challenges.'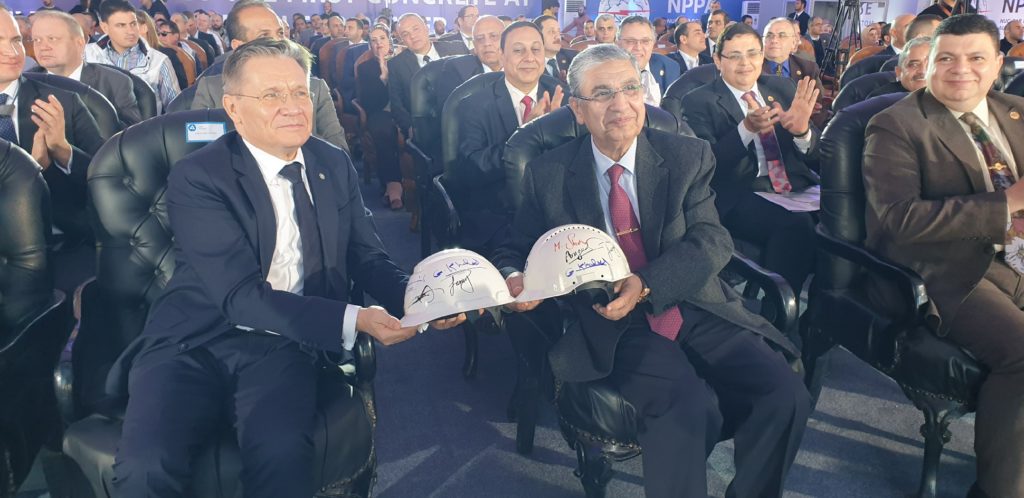 Mohamed Ahmed Said, Professor of Physical Oceanography at the National Institute of Oceanography and Fisheries (Egypt) spoke at the round-­table discussion 'Blue Economy: State, Business and Science for Sustainable Future' about the experience of Egypt and other African countries, as well as the principal aspects of blue economy development: "Maintaining a balance between economic development and sustainability of marine ecosystems is of paramount importance for investments in 'blue economy' projects, such as sustainable fishing, aquaculture, offshore renewable sources of energy, and sea transport. No less important is the support of developing countries in using sustainable approaches to the management of marine resources."
At other events held at Atomexpo, Egyptian representatives discussed digital partnerships in the energy sector, the role of non-government organizations in raising nuclear technology awareness, new forms of engaging foreign university graduates, and licensing aspects.
Also at Atomexpo 2022, the Egyptian Atomic Energy Authority (EAEA) and Novosibirsk Chemical Concentrates Plant (NCCP, part of Rosatom) signed contract documents for the supply of low-enriched nuclear fuel components to Egypt.
The shipments are governed by a long-term agreement that provides for nuclear fuel exports for Egypt's second experimental training research reactor (ETRR‑2). The components to be supplied include low-enriched uranium and parts made of aluminum alloys and aluminum powder. The shipments are scheduled for 2023. Besides, another batch of components will be delivered to Egypt by the end of 2022 in accordance with earlier signed contracts.
Meanwhile, construction works are going full tilt at two reactors of El Dabaa NPP. In late November, first concrete was poured for the foundation of Unit 2. The Egyptian office of Trest RosSEM (part of Rosatom's engineering division) has launched a recruiting process for Egyptian employees willing to work at El Dabaa NPP. It is planned to hire 1,000 Egyptian workers by the year end. "We plan to recruit another 2,000 locals in 2023," says Oleg Borodin, CEO of Trest RosSEM. It is expected that there will be around 30,000 Egyptian workers employed on the site at the peak of construction of all four reactors.