Uzbekistan delegation attended most of the key events at Atomexpo 2022 International Forum. A number of far-reaching documents were signed on the sidelines of the Forum.
The Institute of Nuclear Physics (INP) of the Uzbekistan Academy of Sciences and Rosatom's research division signed a cooperation agreement for joint research and development projects in reactor material studies, calculation of exotic reactions, and astrophysics. The parties also plan to join forces to develop radionuclide production technology for nuclear medicine.
"We are optimistic — ​and so are our partners — ​about our mutual plans of research in reactor materials and isotope fabrication technology. More than that, we are unanimous in understanding that the scope of cooperation in those areas can be extended considerably," Pyotr Zelenov, Deputy CEO for Development and International Business at Rosatom's research division management company Science & Innovation, commented on the agreement.
Rosatom and INP also signed a legally binding agreement on joining the international MBIR Consortium. According to the agreement, INP will become one of the principal members of the Consortium by the end of 2023. After the multi-­purpose fast neutron reactor MBIR is put in operation, the institute will have a share in the reactor resource and Uzbekistan researchers will be able to conduct studies in nuclear physics, radioactive isotopes and reactor materials. "We consider several areas of cooperation with Rosatom as part of the MBIR project. Our priority in applied nuclear physics is fabrication of radioactive isotopes and production of medical radiopharmaceuticals. We plan to use our proprietary methods to obtain new kinds of radioisotopes in the reactor. Another area of cooperation is radiation material science, particularly the study of certain radiation-­resistant materials. The third area comprises theoretical nuclear physics and, more specifically, astrophysics. MBIR will help us study nuclear reaction processes in stars and verify calculations of our theoretical physicists," says Ilkham Sadikov, Director of the Uzbekistan Academy of Sciences Institute of Nuclear Physics.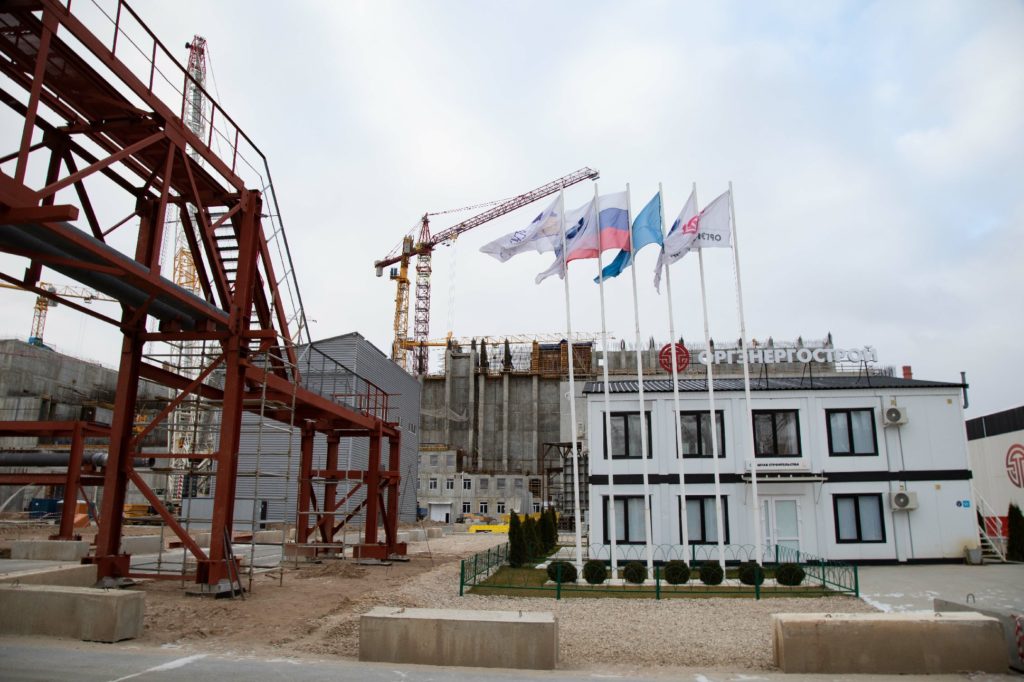 The final document signed by Uzbekistan at Atomexpo 2022 was an agreement with Rosatom's nuclear fuel company TVEL on nuclear decommissioning and waste management. The priority area of collaboration will be the decommissioning of a building and a low-level waste storage facility at the Institute's premises, which will be preceded by radioactive waste removal.
In addition, the parties plan to carry out joint nuclear legacy management projects in the Commonwealth of Independent States (CIS) countries. TVEL is a primary organization for nuclear decommissioning, radioactive waste and spent fuel management in the CIS. In its turn, INP has certain back-end management competencies that can be useful in carrying out nuclear fuel back-end projects in Uzbekistan and other CIS countries.
"We have agreed that expertise and capabilities of the institute will be taken into account when planning activities for the CIS primary decommissioning organization," President of TVEL Natalia Nikipelova pointed out.
Uzbekistan delegates to Atomexpo discussed important matters of the nuclear sector development with their colleagues. In particular, Shavkat Abdukamilov, Director of the Tashkent branch of the National Nuclear Research University (MEPhI), made a report at the round table session entitled 'Advanced Models of New University Campuses: Current Challenges.' As our readers remember, last year the branch of MEPhI opened a dormitory for 212 students, a hotel for foreign professors, apartments for local teachers, a large canteen, a gym, a football field, and a volleyball ground.
Ilkham Sadikov took part in a round-­table discussion 'Nuclear Legacy: Cooperation Experience and Prospects.' The discussion was centered on remediation of nuclear legacy sites in the CIS, advanced technology, and joint action programs. Ilkham Sadikov named the remediation of mothballed Yanigabad and Charkesar uranium mines as priority legacy management projects in Uzbekistan. Discussions at other sessions attended by Ilkham Sadikov and his colleagues were dedicated, among other topics, to licensing harmonization, MBIR research capabilities, and technology transfer from fundamental to applied science.
Atomexpo 2022 was not the only venue where connections between fundamental science and practice were discussed. In November, the Tashkent branch of MEPhI hosted the 1st Research-to-­Practice Conference. Students of power and nuclear engineering shared results of their research into different energy sources, discussed nuclear energy prospects, built mathematical models, did engineering calculations, and projected demand for electricity in Uzbekistan and the world.
Conference guests and experts mentioned a high degree of activity and involvement from the students. "First of all, I would like to note the quality of presentations. I was also surprised by the ability of some conference participants to see a problem in casual things and offer a solution. There are those who chose a research topic independently during their internship. Their ability to think by themselves, analyze different materials and certain data arrays, make conclusions and offer solutions — ​all this proves they have a good academic potential," said Kasym Tokhtakhunov, Head of the Atomic Energy and Nuclear Technology Department at Uzbekistan's Agency for Nuclear Energy Development (UzAtom). Next year, the conference organizers plan to hold an international conference and invite foreign researchers.