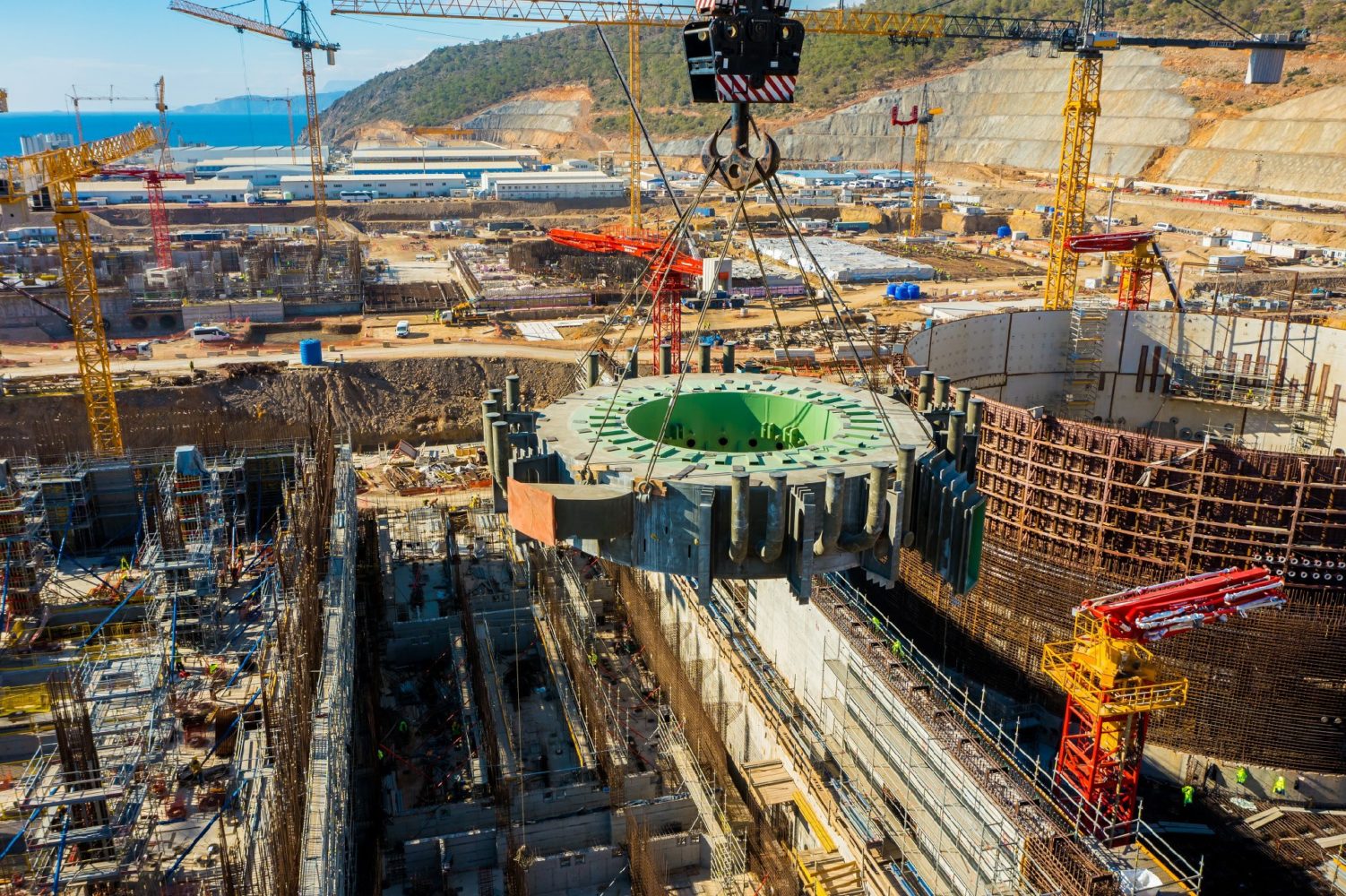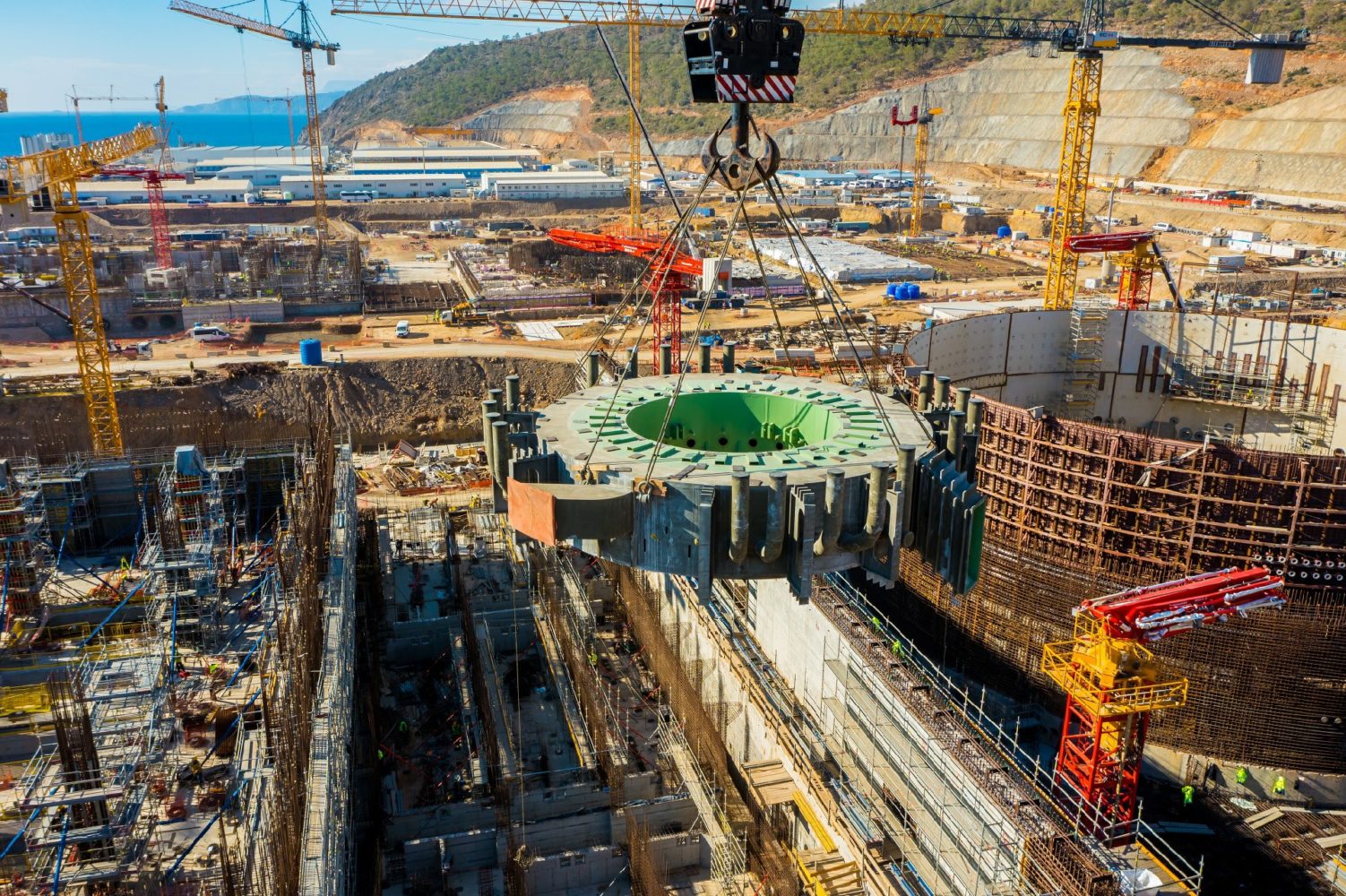 More good news is coming from the Akkuyu construction site: work is continuing at all four units of the plant while Russian nuclear companies are manufacturing and shipping all necessary equipment as scheduled.
In late January, workers installed a cantilever truss in its place above the reactor pit in the reactor building of Unit 3. It is an important component of the core catcher. The structure is made of special carbon steel and weighs 180 tons.
The service life of the cantilever truss is at least 60 years. It is used to supply water and vent steam, as well as for ventilation, installation of measuring instruments and inspection of the core catcher. Gas discharge pipes mounted in the truss ensure circulation of saturated steam and prevent the pressure in the reactor pit from exceeding the permissible limits. The cantilever truss also serves as a support for other structural elements, such as a guide plate and a dry shield.
Earlier in mid-­January, workers completed one of the key installation operations at Unit 1, having installed water tanks for the passive core flooding system (PCFS). The system comprises a total of eight tanks located at the height of over 26 meters. Each tank is a thick-­walled stainless steel vessel with a capacity of 120 cubic meters. When the reactor is in operation, the PCFS tanks will be filled with an aqueous boric acid solution heated to 60 °C. If the pressure in the primary circuit drops below a certain level, the solution is automatically injected into the reactor core to cool it down.
"The passive core flooding system is an integral part of the core cooling system and the most important component of the power plant safety system. PCFS needs no human involvement or a power source," explains Sergey Butskikh, First Deputy CEO at Akkuyu Nuclear and director of the under-­construction nuclear power plant.
Russian nuclear companies are working ahead of the plan. In January, Petrozavodsk-­based production facility of AEM Technologies (part of Rosatom) began manufacturing PCFS tanks for Akkuyu Unit 4. Each tank consists of three shells and two bottoms. The shells are made of 60 mm thick rolled stainless steel sheets, 2.5 meters wide and 13 meters long each. The sheets are bent using a sheet-­bending machine to form cylindrical shells with a diameter of 4.3 meters. A total of 24 shells are needed to manufacture a set of eight PCFS tanks.
In late January, Volgodonsk-­based factory of AEM Technologies conducted hydraulic tests on tubing modules for the turbine condenser of Unit 2.
In fact, it is a heat exchanger consisting of over 14,000 tubes placed along the entire length of the module in a particular sequence. Being 16 meters long, each tubing module weighs 125 metric tons. At Akkuyu, seawater will be pumped through these tubes to cool and condense steam passing through the turbine.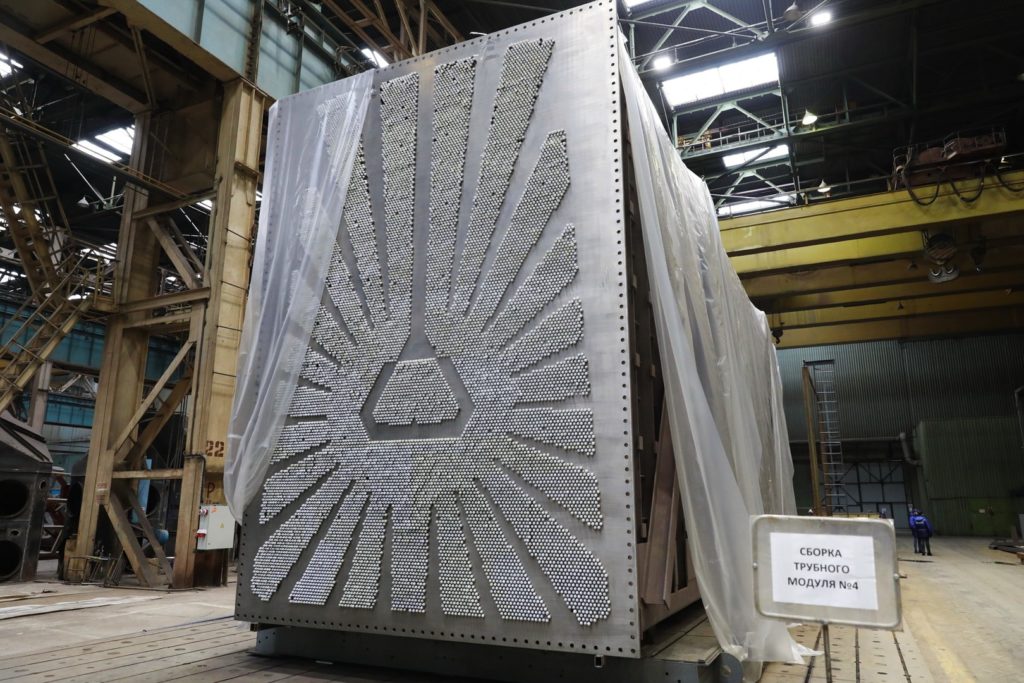 When tested for leaks, the tubing modules were placed tilted on a special stand and sealed tightly with plugs. After that each module was filled with clean deionized water for about six hours. Then the pumps gradually built up pressure up to 7.5 atmospheres inside the module and maintained it for an hour. The tests confirmed the integrity and tightness of the tubing modules.
Education at its finest
Construction works are going in parallel with training the staff for Akkuyu as part of the contract signed between Rosatom and Turkey. With every training center of Rosatom's Technical Academy involved, theoretical classes are held in Obninsk, Novovoronezh and Saint Petersburg branches. Internships are offered at Sosnovoborsk and Novovoronezh branches with support from RosEnergoAtom.
In January, Turkey's Minister of National Education Mahmut Özer announced that Turkey would establish its first vocational school for the nuclear energy industry. According to the minister, Turkey has accelerated investments in the energy sector, particularly in nuclear, in recent years. Mahmut Özer also pointed out that the Ministry of National Education signed a cooperation agreement with the Ministry of Energy and Natural Resources, Akkuyu Nuclear, and the joint Russian-­Turkish venture. As part of this cooperation, vocational schools have begun training qualified workforce for the construction and installation of nuclear power plants. They will award professional certificates in this field and teach nuclear safety and security. For instance, Akdeniz Mersin vocational technical school, schools in Erdemli and Gülnar, Toroslar Atatürk, Toroslar Mimar Sinan, and Tarsus Borsa Istanbul schools have launched an optional course titled Introduction to Nuclear Energy.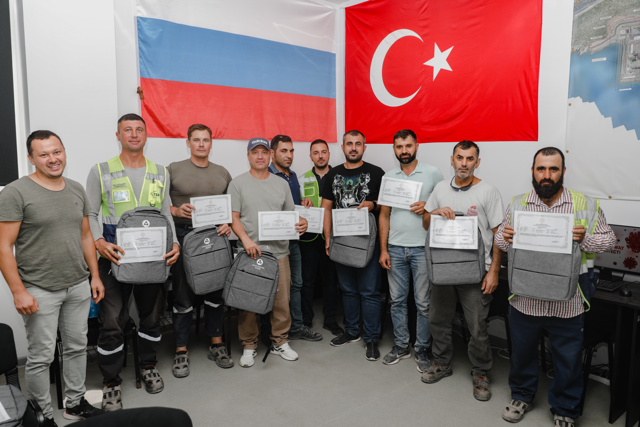 "To make these classes even more focused, we started working on setting up a vocational high school in Anatolia specializing in nuclear energy. We hope that the qualified personnel for the nuclear power plants to be erected in Turkey will be trained in this school, and our students and teachers will contribute to building our future," the minister said.