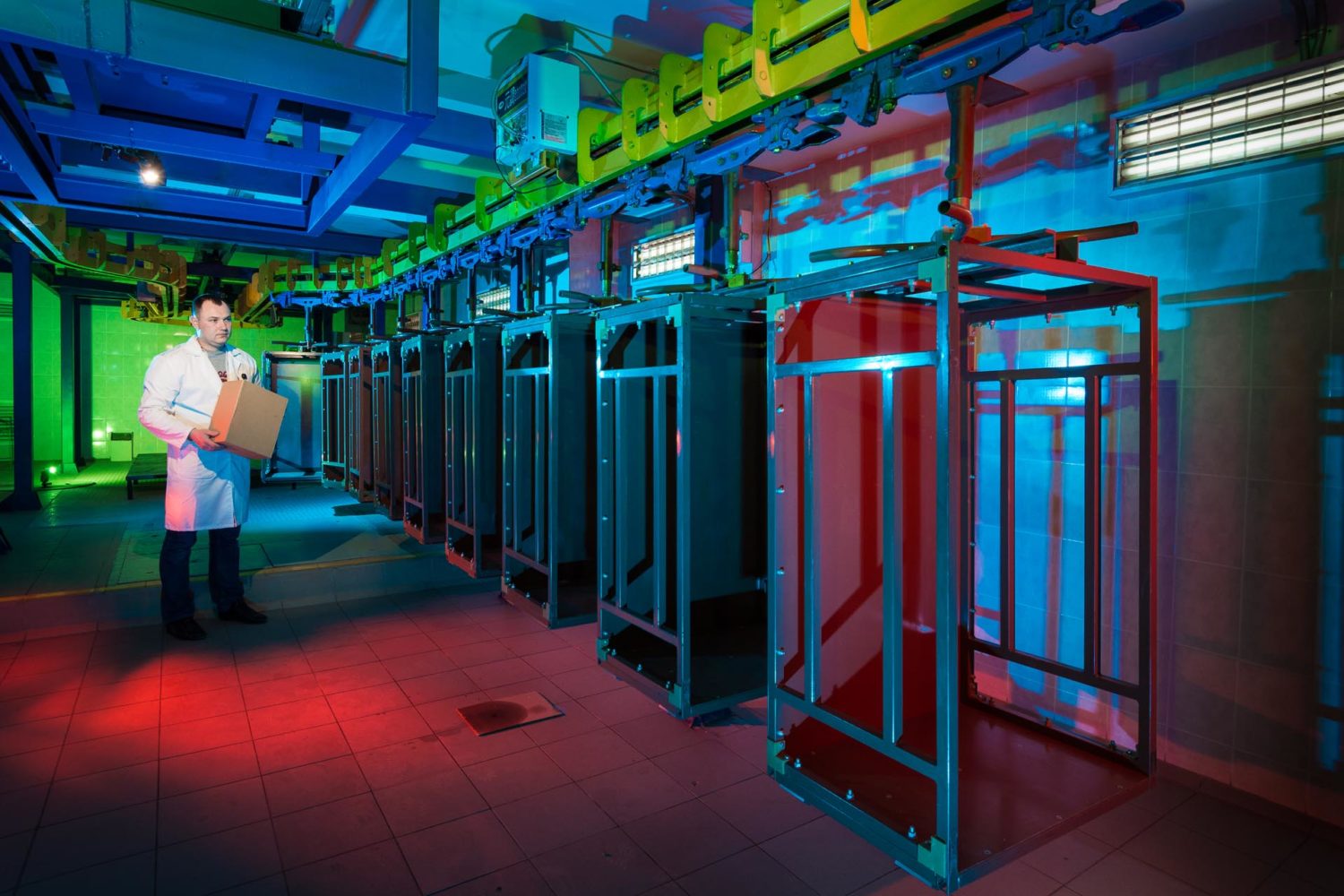 Along with building a state-of-the-art nuclear power plant in Bangladesh, Rosatom is also upgrading a gamma-ray food ionizing unit. Director General of the Rosatom South Asia Regional Center Andrey Shevlyakov talks about the foodstuffs to be treated with radiation and why the gamma unit is vital for Bangladesh.
Andrey, could you please tell us more about the gamma-ray unit upgrade project? Why is Rosatom involved in this project?
We believe it is an important achievement for our team to have won a public tender for the contract to upgrade the existing gamma-ray unit. The Bangladesh Atomic Energy Commission (BAEC) Institute of Radiation and Polymer Technology (IRPT) initiated the tender.
Other tenderers were companies from China and Germany. Their project designs were also good, but Rosatom's proposal was the best fit for the customer's technical criteria and budget.
Following the tender submissions, a contract was concluded with the Research Institute of Applied Physics and Automation (NIITFA, part of Rosatom) backed by Rosatom South Asia to supply equipment to Bangladesh to replace the existing commercial gamma-ray unit and ionizing radiation sources for the treatment of agricultural produce and medical items.
The contract provides for the upgrade of the existing 400 kCi gamma-ray unit. It will be able to process up to 500 kg of foodstuffs per hour and will be used to treat spices, agricultural produce, seafood, medical products, and polymers. This will increase the amount of food processed, which is essential for the growing demand in Bangladesh.
Why does Bangladesh need such a facility?
Multi-purpose ionization and sterilization centers are not new for Bangladesh, but their existing capacity in the country is not sufficient to meet the domestic demand.
It should be noted that standards for food and medical products, particularly those exported, grow worldwide. For example, some countries ban imports of fresh fruit and vegetables that have not been pre-treated. Treatment is necessary to ensure the quality and safety of agricultural produce. Ionization prevents fruit and vegetables from sprouting, slows down their ripening during transit, and disinfects foodstuffs effectively by suppressing pathogenic bacteria. Ionizing radiation makes produce fully compliant with international standards. This is crucial for Bangladesh whose exports comprise mostly spices, agricultural produce, and seafood.
What is the current status of the project?
The project follows the schedule agreed with the customer. To date, we have developed a detailed design and started manufacturing equipment for the unit.
The project is being delivered on a turnkey basis. As provided for in the contract, Rosatom will do engineering and design, manufacture and deliver equipment for the gamma-ray unit, supervise its installation, testing and commissioning, and also supply cobalt‑60 ionizing radiation sources. Cobalt‑60 will be supplied by Rosatom's subsidiary Izotop, which has many years' experience in the production of isotopes and has established itself as one of the world's leading isotope suppliers.
Although the bulk of the work will be done by Rosatom companies, it is important to mention that local subcontractors are involved in the project. This is a good example of partnerships between Russia and Bangladesh in non-power applications of nuclear technology. Since this is an upgrade project for the gamma-ray unit that has been in operation, new equipment will be tailor-made to fit into the existing structures.
There are many myths surrounding food ionization. Could you please explain how safe it is?
We all have an inherent fear of the new and unknown, but we need to make a clear distinction between proven facts and speculations. Here is an example from history. Unfounded fears once slowed down the introduction of another important treatment, milk pasteurization. This technique was developed back in the early 20th century but many years passed before the beginning of its commercial application despite its clear advantages (safety and practicability). Today, pasteurization of milk is a standard practice.
Ionizing processing of food products, or as it is also called "cold" sterilization, is a safe, high–tech method for preserving and sterilizing products.
More than sixty countries have approved the use of food ionization. Safety and effectiveness of this treatment method has been studied and documented thoroughly. Numerous studies show that radioactivity of irradiated food products is no higher than that of luggage after an airport scanner or teeth after an X-ray examination. The irradiation process is always closely monitored and strictly controlled. Food passes through radiation at a given rate — ​the amount of energy and the dose absorbed is precisely calculated. Food never comes into direct contact with the radiation source. The safety of this method has been confirmed by the UN Food and Agriculture Agency, the International Atomic Energy Agency and the World Health Organization.
Will one gamma-ray unit cover all of Bangladesh's needs for the ionization of medical and agricultural products?
It is clear that a single irradiation center will not be able to cover all of Bangladesh's needs. We in Rosatom see huge potential for Bangladesh in setting up an international irradiation hub for various products.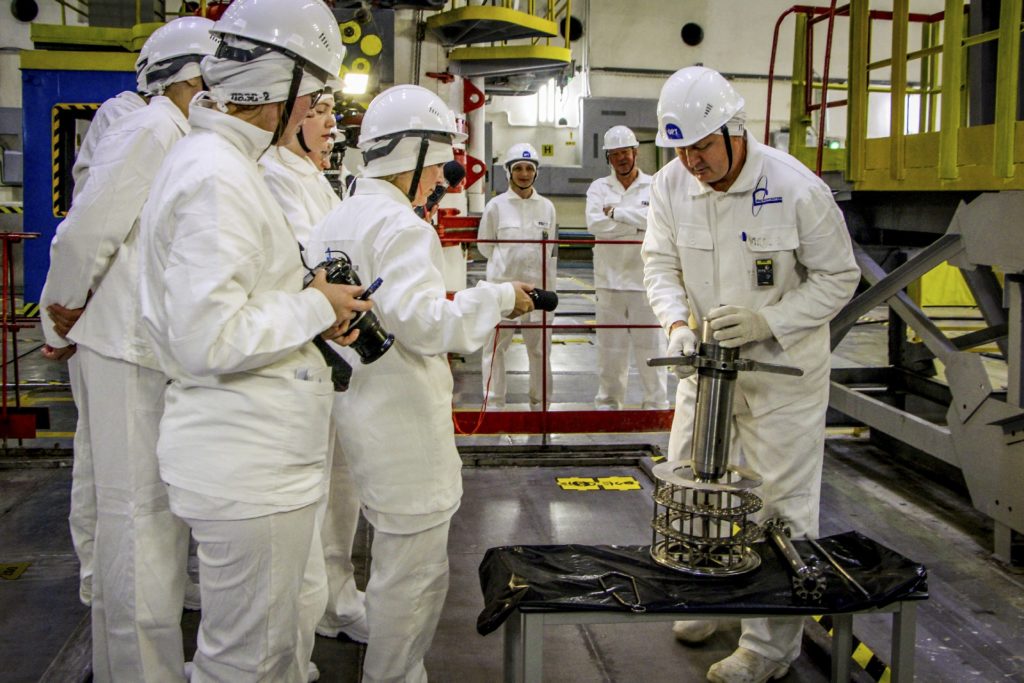 We remain in close contact with our long-time partners from the Ministry of Science and Technology, the Bangladesh Atomic Energy Commission, the Bangladesh Institute of Nuclear Agriculture, and other key government agencies on medical and agricultural applications of nuclear technology. We hope you will soon hear more good news from our region!