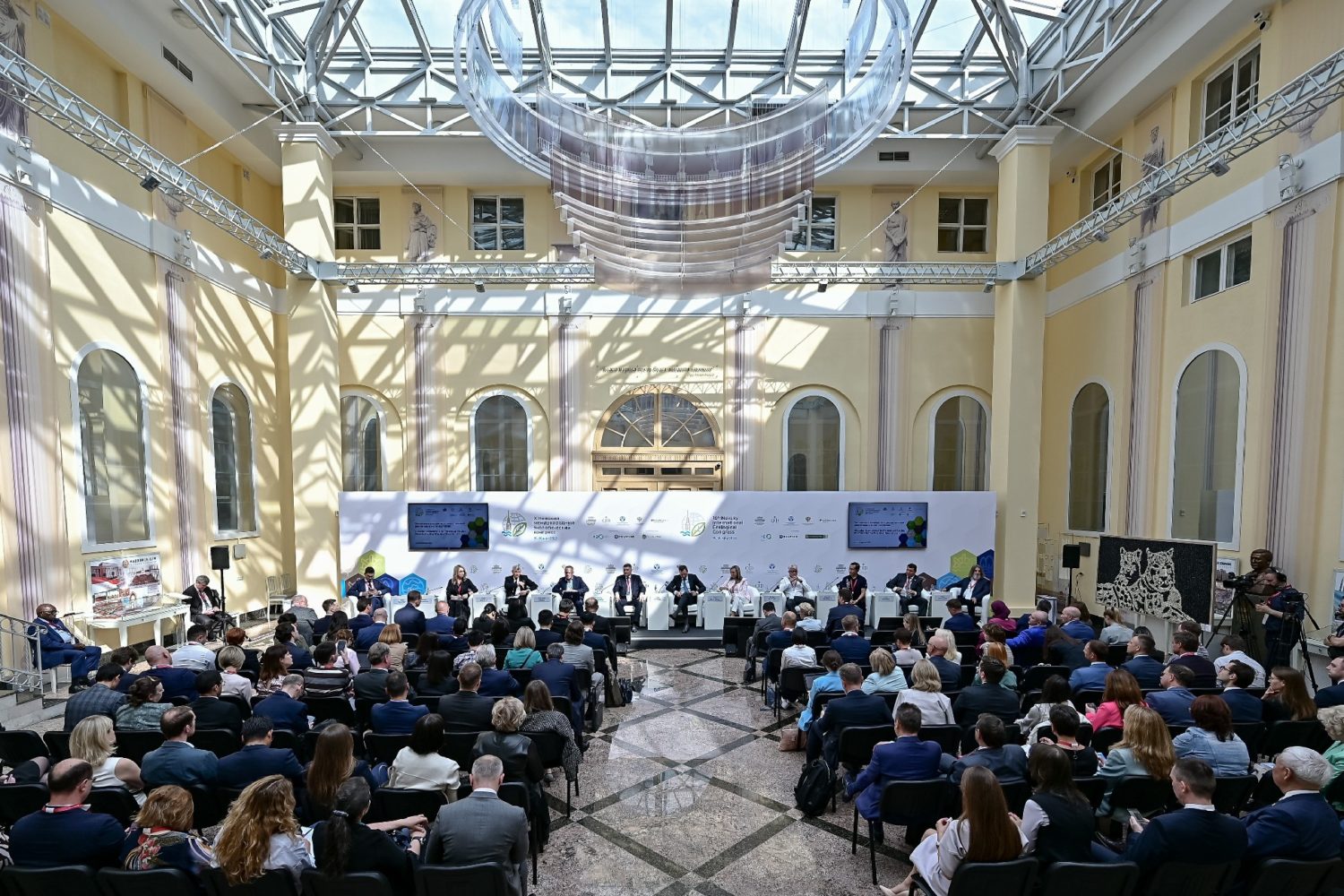 Clean energy sources, legacy waste management, improvement of quality of life, environmental partnerships between government, science and business, and many other topics were discussed at the 10th Nevsky International Environmental Congress held in late May in Saint Petersburg. Rosatom was an active participant of the congress.
Speaking at the plenary session, Chair of the Federation Council of the Russian Federal Assembly Valentina Matvienko stressed that every country had the right to live in a clean environment. She also noted that the Russian Government prioritized nature conservation issues.
Rosatom Director General Alexey Likhachev, who also took part in the session, answered the key question of the plenary session: Man and Nature: Are They Compatible? "Rosatom continues to deliver on its primary mission of creating clean energy sources. This is our established contribution to making the planet healthier: the nuclear power plants prevent up to 2 billion tons of man-made emissions per year. In Russia alone, this figure stands at 110 million tons and growing." He pointed out that Rosatom was also a leader in nuclear reactor exports as around 80 percent of nuclear reactors abroad are built with Russian technology.
Alexey Likhachev said that the Russian nuclear corporation was solving a threefold task under the Environment national project by developing an information system for the management of hazard class I and II wastes, building environmental technoparks, and managing legacy waste.
The Rosatom chief also talked about another important project carried out by Rosatom in partnership with the Lomonosov Moscow State University Marine Research Center. The project provides abovewater and underwater monitoring and research along the Northern Sea Route (NSR).
"For several years, ecologists, hydrologists, hydrochemists, theriologists, and ornithologists carried out air quality research, sampled seawater, bottom sediments and microplastics, measured the water temperature and salinity, recorded the presence of large debris, and studied flora and fauna of the seas at 50 stations located along a 3,000‑mile (5,600 km) stretch," Alexey Likhachev said. Following this effort, a comprehensive NSR environment monitoring and biodiversity program has been drafted this year.
Andrey Nikipelov, Deputy Director General for Mechanical Engineering and Industrial Solutions at Rosatom, emphasized that Rosatom offered a wide range of products and solutions in high-tech industries, including medicine, shipbuilding, oil and gas, aerospace, and others. "All in all, we have a hundred new business areas. And all these areas of Rosatom's operations have one thing in common: we solve complex problems, ensure people's safety, and guarantee equipment reliability by means of high technology," said Andrey Nikipelov.
The congress also discussed the importance of environmental education. Tatiana Terentieva, Deputy Director General for Human Resources at Rosatom, noted that education did not only mean the transfer of environmental knowledge. "This is a systemic process that should last from early childhood to adulthood and be aimed at forming eco habits, values, and a new culture. As a state-run corporation with green technology at its core, we are responsible for 28 cities where we have launched the People and Cities program. Within the framework of this program, we support children and youth projects aimed at developing the eco culture and building the infrastructure that helps to strengthen eco habits," Tatiana Terentieva said.
The participants of the congress took great interest in the exposition presented by Rosatom. It featured Rosatom's green energy projects, back-end and radioactive waste management technology and solutions, such as, for example, FREMES, a radiation-­contaminated soil sorting machine, and a mobile laser unit for the dismantling and cutting of old large-size equipment.