A pressure vessel for the nuclear research reactor was delivered to Bolivia from Russia. It is a key component of the fourth department of the Nuclear Research and Technology Center (NRTC) that Rosatom is building in Bolivia.
The reactor was developed at the Research Institute of Atomic Reactors (RIAR, a part of Rosatom). This is a water-cooled water-moderated pool-type research reactor with an electric capacity of 200 kW and a service life of 50 years. Apart from RIAR, experts from OKBM Afrikantov and the State Specialized Design Institute, both also part of Rosatom, worked on the reactor design.
In late April, the reactor was pre-assembled for trial fit. During the trial fit process, all the key components of the reactor were test-assembled, with the reflector, dummy fuel rods, control and protection systems and experimental channels installed to preemptively identify and eliminate any problems should they exist.
When launched, the reactor will fabricate radioactive isotopes for research purposes. They are used in neutron activation analysis to study the chemical composition of materials for a variety of applications, ranging from geology and environmental studies to art and forensics.
With this method, researchers analyze the composition of rocks, ores, concentrates and biological samples and develop programs for efficient use of natural resources and continuous monitoring of the environment. The reactor will also be used to train students specializing in nuclear.
"Installations of this kind are capable of producing radioisotopes that can be used to improve our water management practices. Another example is the application of neutron activation analysis in the mining industry. This technique will help find minerals that are of strategic importance to the country and identify areas that are promising for exploration and development," says Erlan Vasquez, a nuclear engineer from the Bolivian Nuclear Energy Agency (ABEN).
It is planned that the third and fourth NRTC departments will be put in operation in 2025. Currently, construction and installation works are underway on the site, while the buildings of the radiobiology and radioecology laboratory are being equipped.
The first two departments – a pre-clinical cyclotron facility and a multi-purpose irradiation center – have already been completed. The irradiation center has been in pilot operation since August 2022 and is about to enter the commercial operation phase. It will be capable of irradiating up to 70 tons of agricultural produce daily to make foodstuff safer and increase its shelf life, and will also be used to sterilize medical items.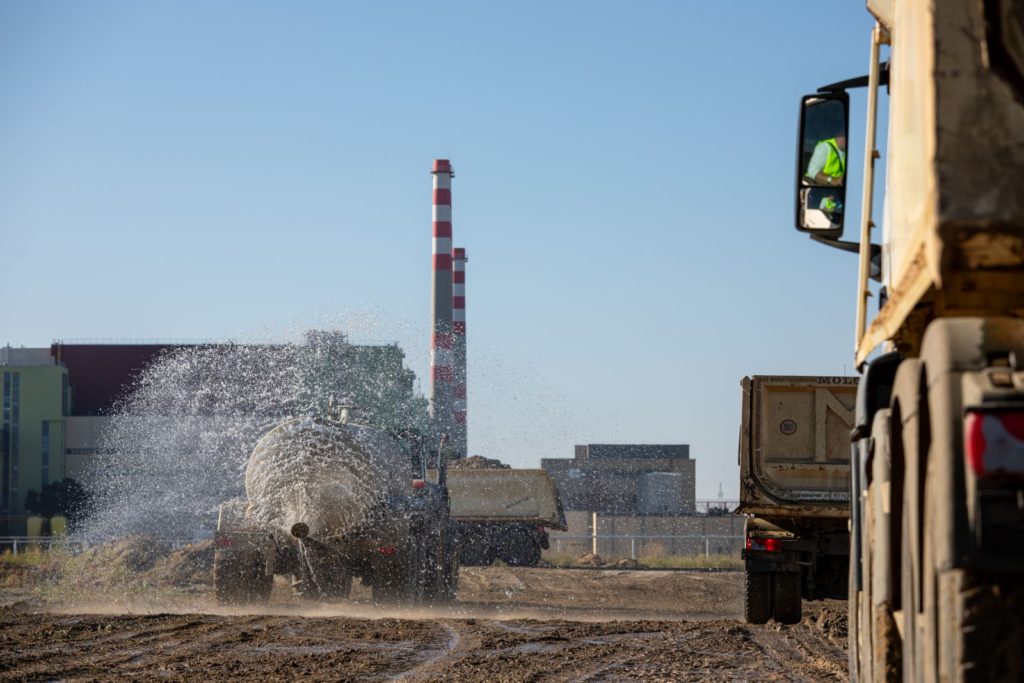 In March 2023, Bolivian President Luis Arce Catacora kicked off the production of fluorodeoxyglucose (FDG) at the cyclotron facility. This is the most widely used radiopharmaceutical substance to diagnose lung cancer, colorectal carcinoma, malignant melanoma, Hodgkin's lymphoma, esophageal carcinoma, head and neck cancers, breast cancer, and thyroid carcinoma. FDG is also used in clinical practice to treat central nervous system disorders, as well as cardiovascular, infectious and inflammatory diseases. The cyclotron facility is capable of fabricating a wide range of radiopharmaceuticals on a commercial scale.
The Nuclear Research and Technology Center is being built in Bolivia's El Alto under a contract signed in 2017 between ABEN and the State Specialized Design Institute. This will be the world's highest nuclear facility sitting 4,000 meters above the sea level. The work on the project began in 2018 but was suspended in 2019 due to the pandemic and a political crisis in Bolivia. On-site works resumed in 2021. The construction of the NRTC contributes to the improvement of local infrastructure as a new road connecting over 40 neighboring towns was built and public utilities repaired. The contract provides for about 500 highly qualified jobs for local residents to be created.
Russia has solid expertise in the construction of research reactors. The one in Bolivia is the 23rd research reactor built by Rosatom abroad. Rosatom operates 53 out of 223 research reactors in the world.