The biggest news over the last two months was the start of construction works at Paks II. This was preceded by signing an addendum to the EPC contract. For more details read our article Paks II Enters Key Phase. This event was covered extensively in many Hungarian media. 
Speaking at a joint press conference with Paks II Director Alexander Merten, Minister of Foreign Affairs and Trade Peter Szijjártó described the construction of new reactors as the most critical national interest, in pursuing which the country reached an important milestone, MTI news agency reported.
"Any attacks on the new Paks project or attempts to hinder its implementation are and will be regarded as an attack on our sovereignty," MTI quoted the minister as saying.
Attila Aszódi, a former state secretary for the Paks II project, explained in an interview to ATV channel that the project was divided into a preparatory phase and an implementation phase. "There was a very clear boundary between these two phases, and it restricted available funding on the one hand and divided the tasks on the other. And now the project has reached a milestone, from which we can move on to the implementation phase," Attila Aszódi noted.
According to the expert, the signing of documents and the transition to a new phase prove a high level of trust between Russia and Hungary.
Along with constructing new reactors for Paks II, Rosatom is also delivering social initiatives for employees. For example, the Territory of Childhood, a daycare center for primary school children for the employees of ASE office in Hungary, was opened at the end of the previous school year. In the current year, the Territory of Childhood will open its doors to the children of middle and high school, too.
A children's gathering dedicated to the Day of Knowledge was held on September 1. Ekaterina Babak, Deputy Executive Director of ASE Office in Hungary, congratulated children on the event and made wishes.
"Learn, strive, achieve and develop your talents. Let this day be associated with knowledge, friendship and mutual support. Be happy every day!" she said.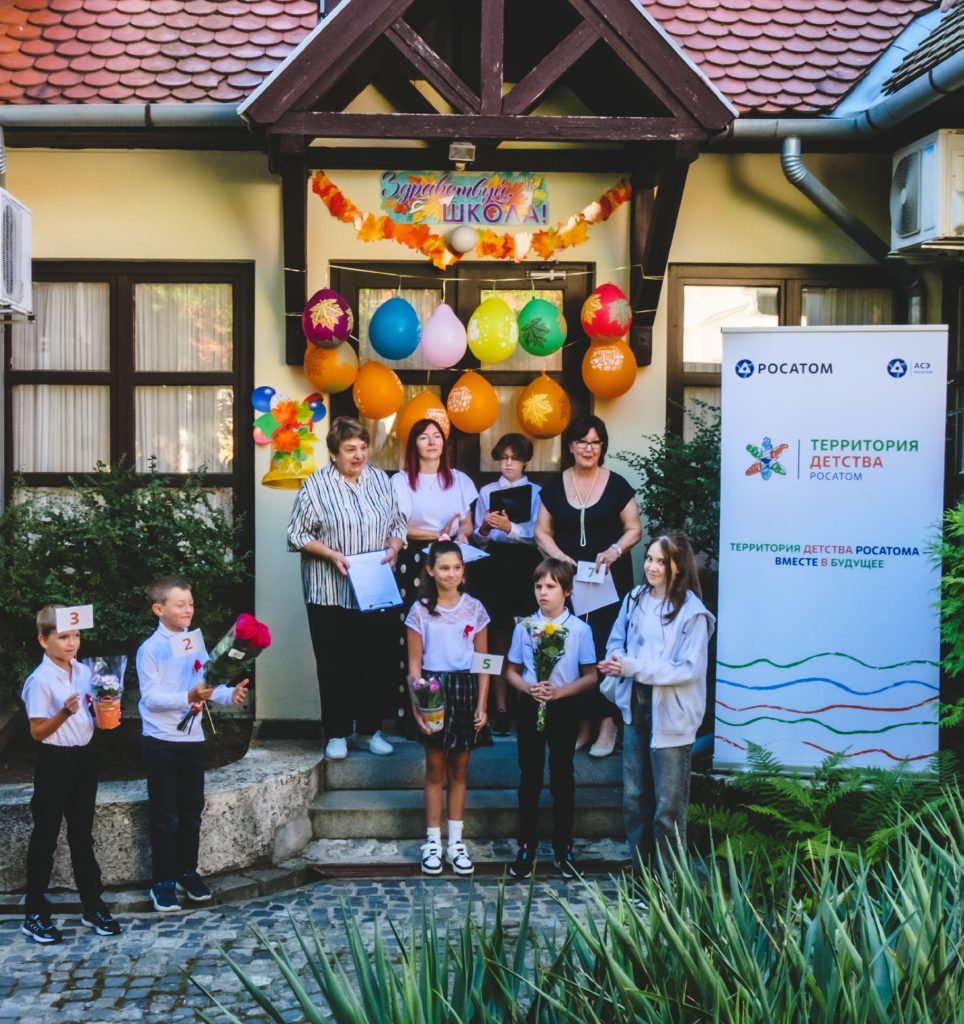 The children recited poems, first-graders launched balloons into the sky, and a ringing bell announced the beginning of a new school year. The kids also took part in an international teleconference that connected the Territory of Childhood sites in Hungary, Bangladesh and Egypt, greeting the participants in Russian and Hungarian and wishing them a successful school year. The festive day continued with a science-themed quest and ended with a watermelon party.